Page 3 - Saturday in Edinburgh

Working my way back down from the castle, I stopped for the one our tour at the Scotch Whisky Heritage Centre. It consisted of a tasting of Dewar's White Label (you keep the glass), 3 movies in different rooms, and a ride through local whisky history in barrel shaped cars. It concludes at the bar & gift shop where whisky can be purchased. I don't think it is worth the £8.5 admission.
Continuing west, I reached St. Giles Cathedral just minutes before it closed for the day. They usually charge a fee for taking photographs, but didn't because I had so little time.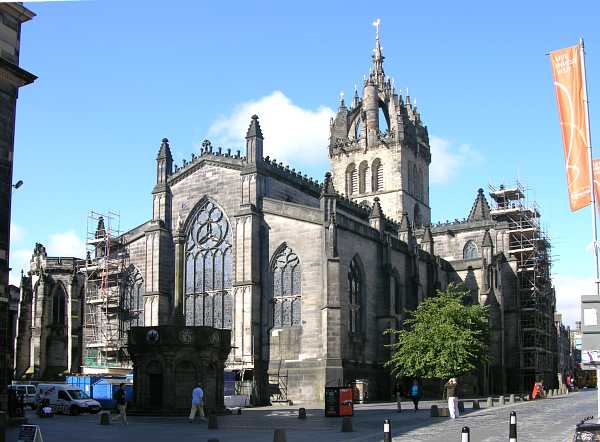 St Giles Cathedral - mother church of world Presbyterianism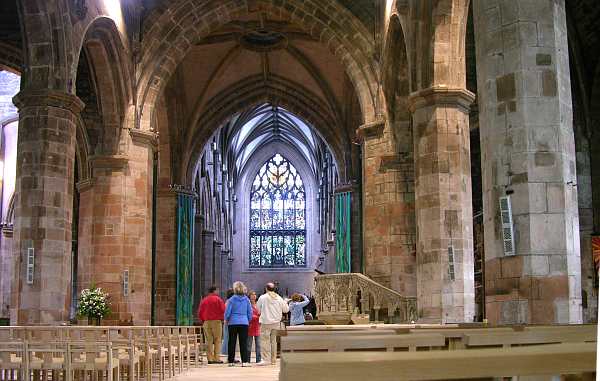 The four main pilars date from the 1120s, but most of the present structure was built in the 1300s and 1400s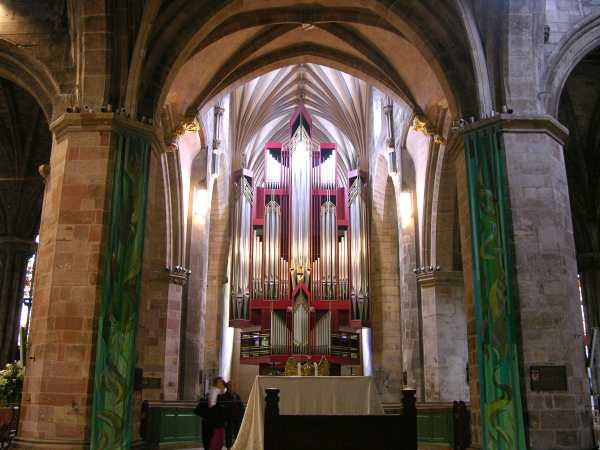 1992 Rieger Orgelbau organ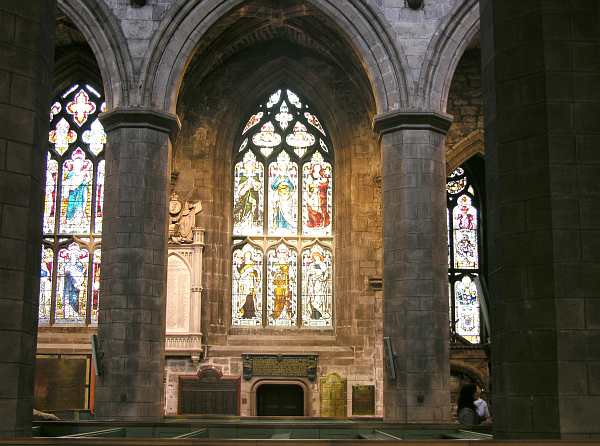 The St Giles' stained glass windows date from the Victorian era or more recent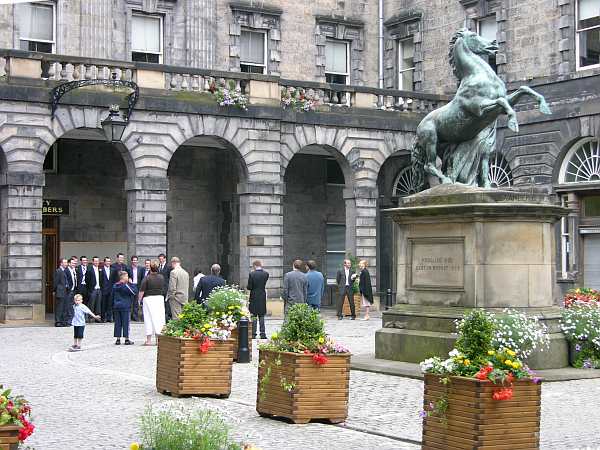 statue of Alexander of Macedonia taming Bucephalus in the court yard at the City Chambers (1750s)
After doing some window shopping to kill time until 5:30, I went to Creelers Restaurant, but the web listing for the restaurant is wrong and it doesn't open until 6PM.
Not wanting to wait, I walked back toward my hotel and stopped at Fishers in the City. They had a table, if I could be done in an hour. Dinner was a large bowl of fish soup (chowder with large chunks of fish and potato), followed by a heaping bowl of small mussels, washed down with a couple of bottles of Blackthorn Cider.
I finished most of the mussels and a man sitting at the table next to me said, "Well done!"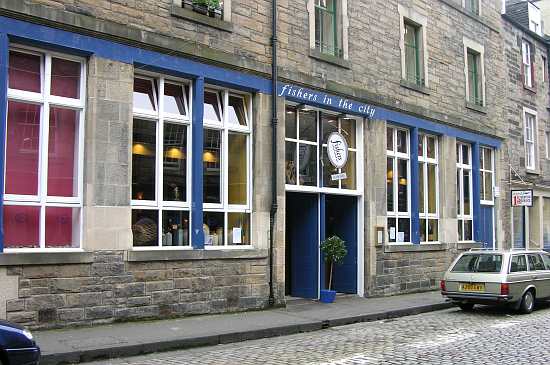 Fishers in the City
It was just another 6 blocks to the hotel. Before checking in and collecting my bags, I stopped to check email and buy some Merrydown Vintage Cider to enjoy in the room.
Previous Page Scotland Trip home Next Page