2010 Nebula Award Presentations
May 15, 2010

Reception, banquet, and presentation of the Nebula Awards at the Hilton Cocoa Beach.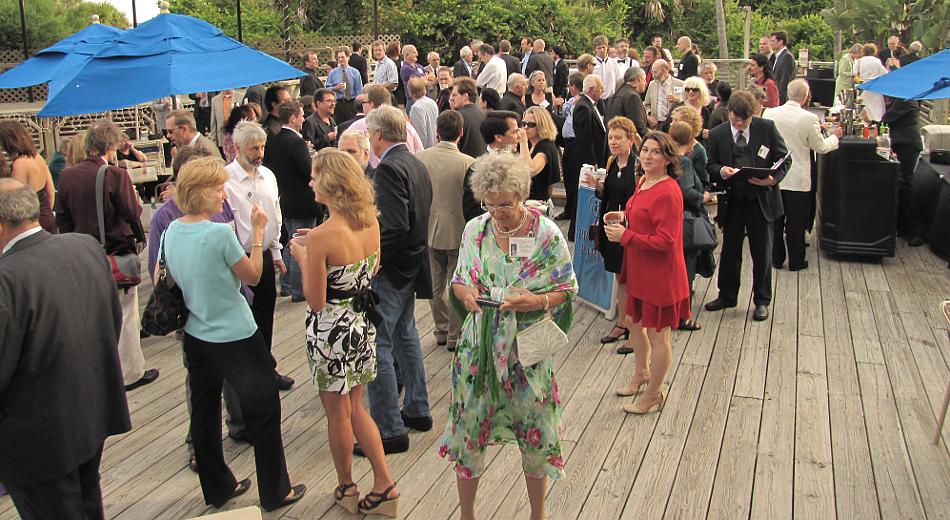 Reception on the Pool Deck before the Nebula Awards banquet
Saturday ­ day 4 (continued)
We had so much fun on Merritt Island that we were late getting back to the Hilton and had to quickly shower, iron clothes and change for the science fiction Nebula Awards reception on the Pool Deck.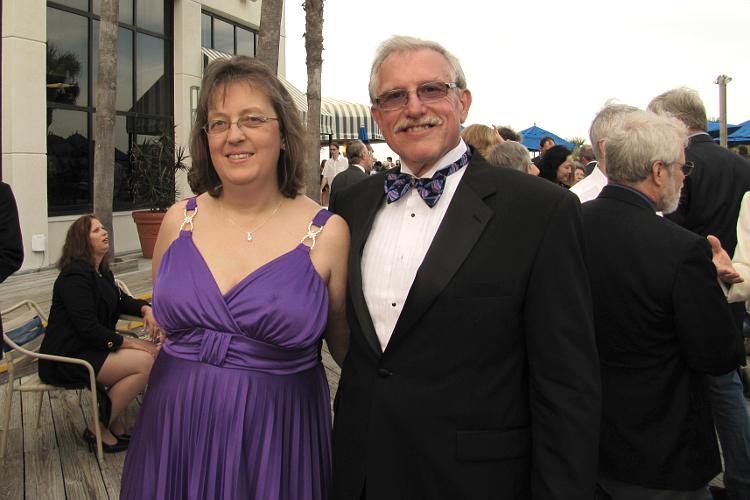 Linda and I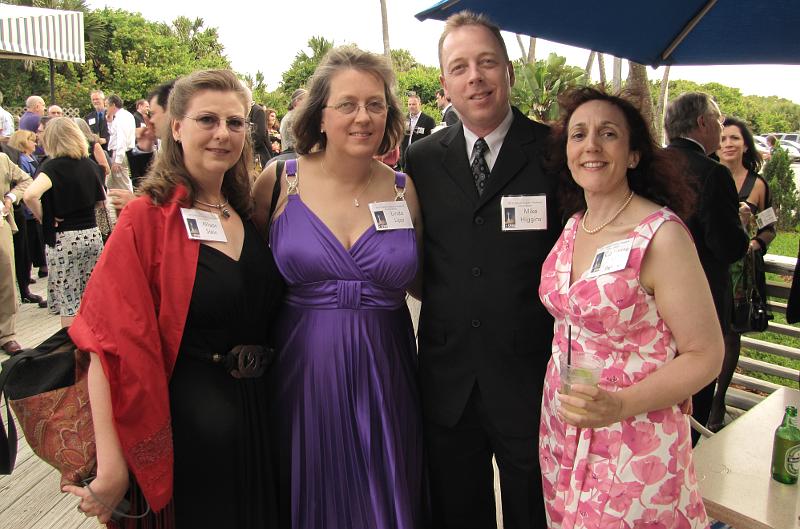 Allison Stein, Linda, Mike Higgins, Catherine M. Patrini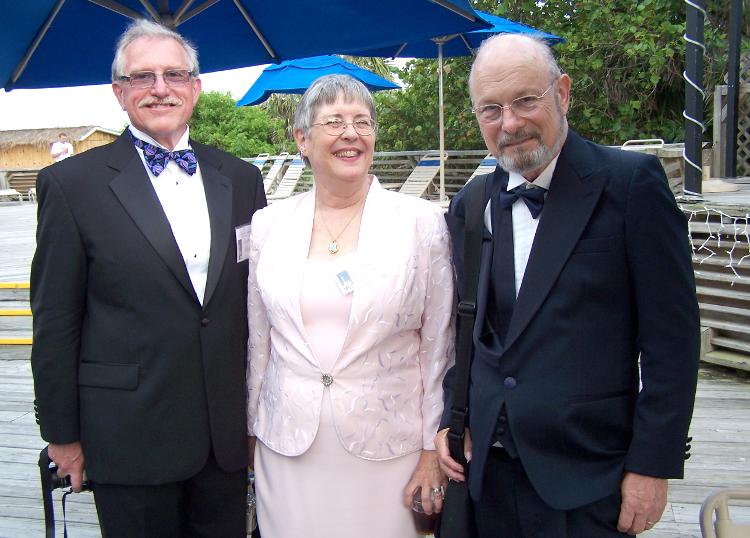 Me, Gay Haldeman, Joe Haldeman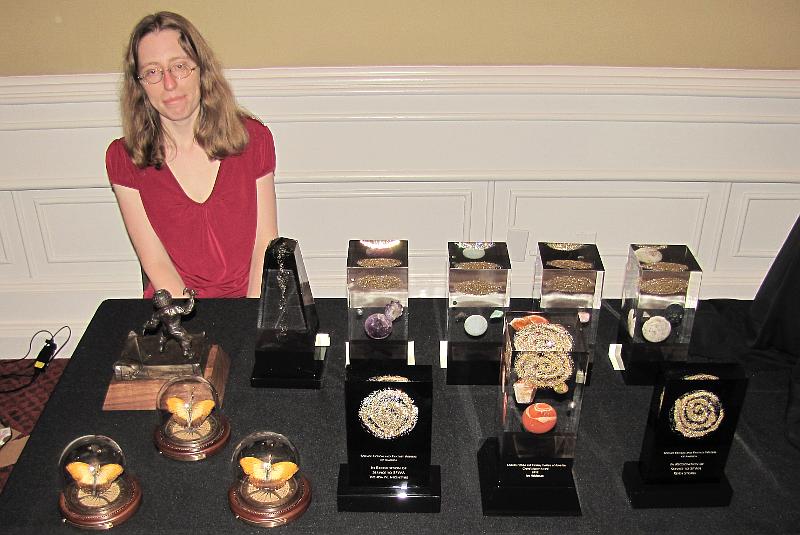 Display of the various awards to be presented at the banquet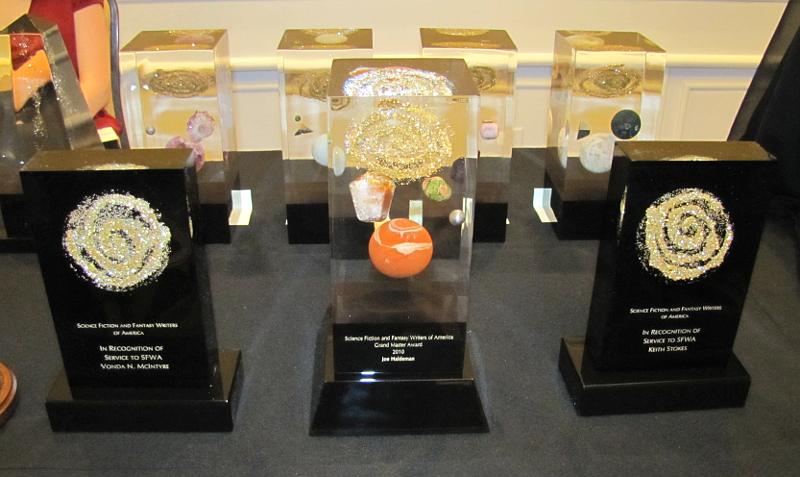 Joe Haldeman's Grand Master Award flanked by Vonda McIntyre and my SFWA Service Awards

red snapper
The dinner was reasonably good. I enjoyed my red snapper and one of the people at our table was very pleased with the chicken. I sat next to writer and teacher Rick Wilber and his family. Steven Silver, who was co-chairman of the weekend also sat at our table. He had to leave the table to solve issues so many times that Rick started timing how long Steven sat in his chair, while I kept a log. One time, Steven was only in his chair for one second!
The Nebula Awards ceremony started late and seemed to run very long. There were a number of early presentations including Allen Steele's Toastmaster presentation, the Grand Master induction, Vonda & my Service Awards, and honoring of Neal Barrett Jr. as Author Emeritus. Than a long Nebula Keynote presentation by David D. Levine, and finally the actual Nebula Award presentations.
We finished the night, congratulating the winners in the hospitality suite.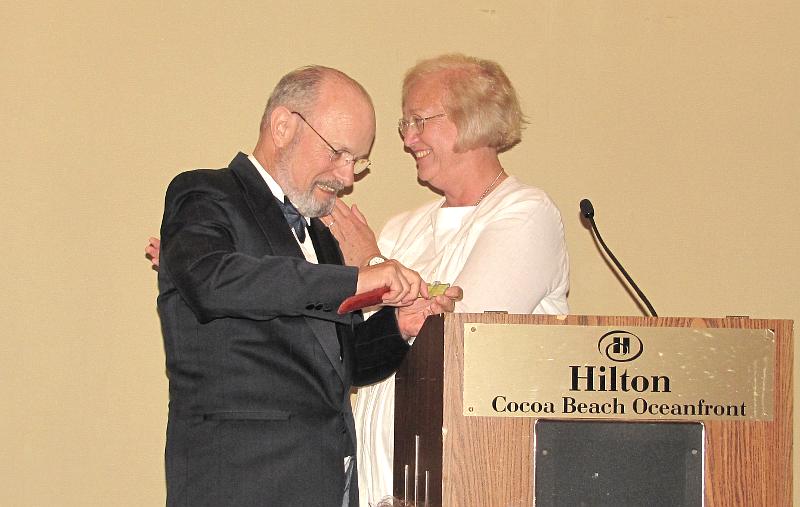 Connie Willis presents Joe Haldeman with a miniature Pickett metal slide rule, the same model slipstick that
astronauts carried to the moon.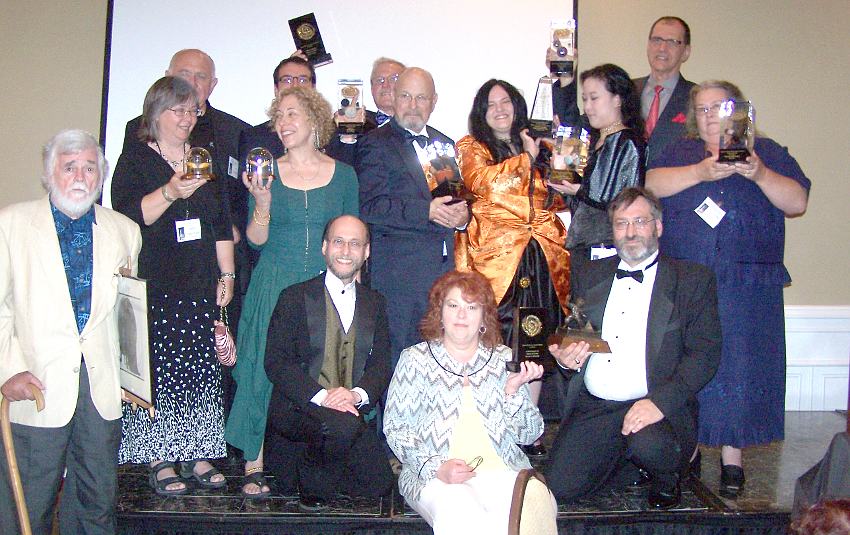 Back Row from left: Tom Dorhety, Paolo Bacigalupi, me, John Kessel
Middle Row: Beth Meacham, Betsy Wollheim, Joe Haldeman, Catherynne M. Valente, Eugie Foster, Kathleen Bartholomew
Front row: Neal Barrett Jr. (standing), David D. Levine, Ann Crispin (for Vonda N. McIntyre), Steven Silver
Complete photos of the 2010 Nebula Award Ceremony