2023 Michigan Road Trip
Along I-70 to Ohio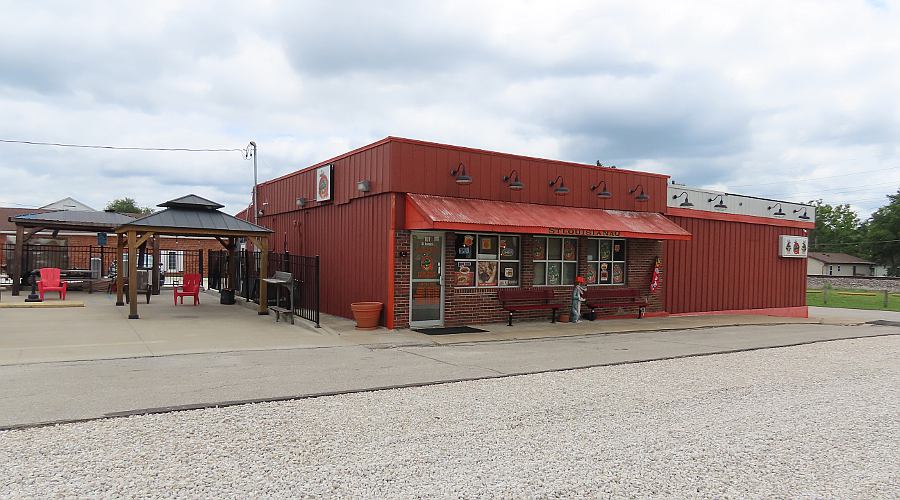 StLouisianaQ Restaurant
Thursday - Day 1 (July 13, 2023)
We are off for a 12 day road trip, including 8 nights in the Straits of Mackinac area of northern Michigan. We were on the road about 9AM and our first stop of the trip was for lunch at StLouisianaQ Restaurant, just off I-70 in Wright City, Missouri. The chef/owner spoke to us while we were reading the menu and highly recommend the ribs, which Linda ordered. They were OK, but would not be ones I would choose in Kansas City. The four small back ribs did not have very much meat.
I had the Voodoo Reuben, which is a large hot dog topped with pulled pork, kraut, 1000 island, BBQ sauce, and pickles. It was messy and I enjoyed it, though it didn't remind me of a Reuben.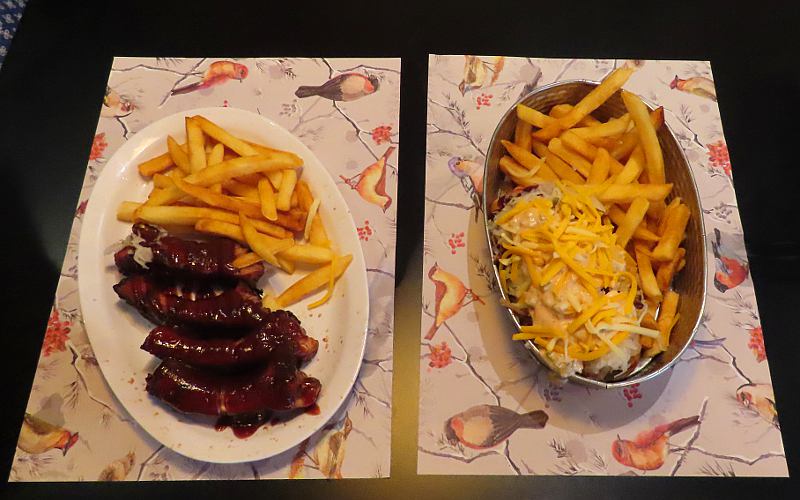 Ribs and Voodoo Reuben
Continuing east on I-70, we stopped to stretch our legs and see the Kaskaskia Dragon in Vandalia, Illinois. You can buy a token at the liquor store across the street for a dollar to make a small flame come from the dragon's mouth. It was hard to see the flame in the bright sun and we guess it might be more impressive at night.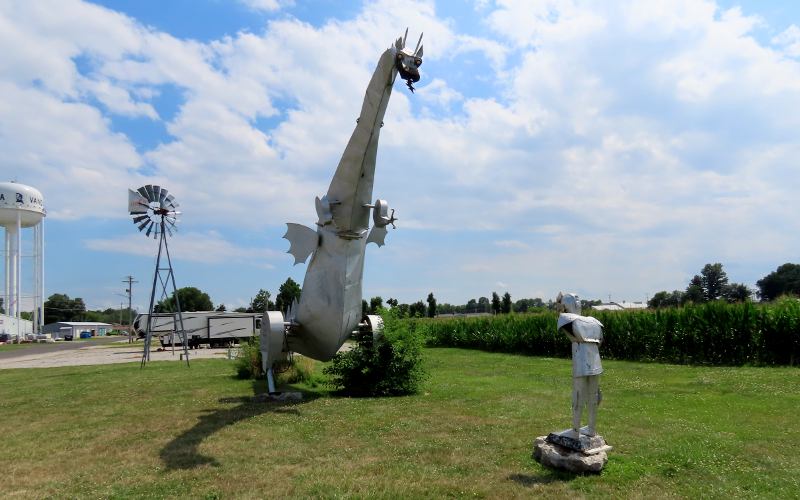 Kaskaskia Dragon - Vandalia, Illinois
A little farther along, we made a longer stop in Casey, Illinois, a small town full of giant pop art like roadside attractions including 12 World's Largest Things. The most impressive ones are the 56' largest Rocking Chair and 2 story largest mail box. They all have to be functional to qualify and you can leave mail in the mail box.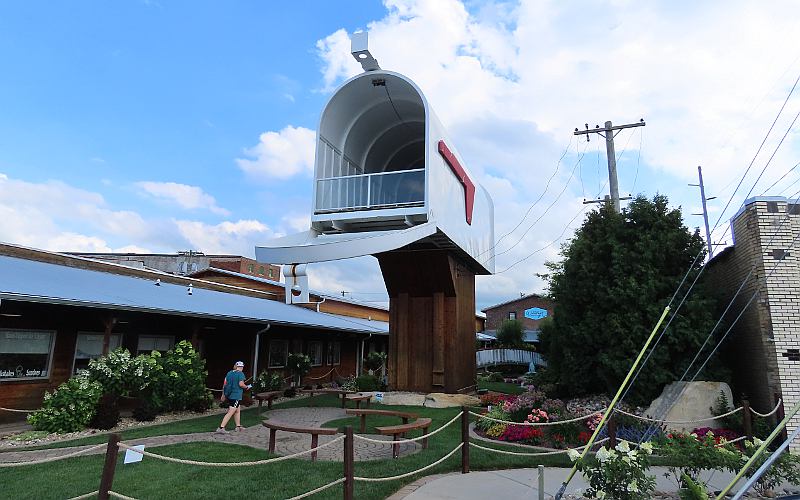 World's Largest Mail Box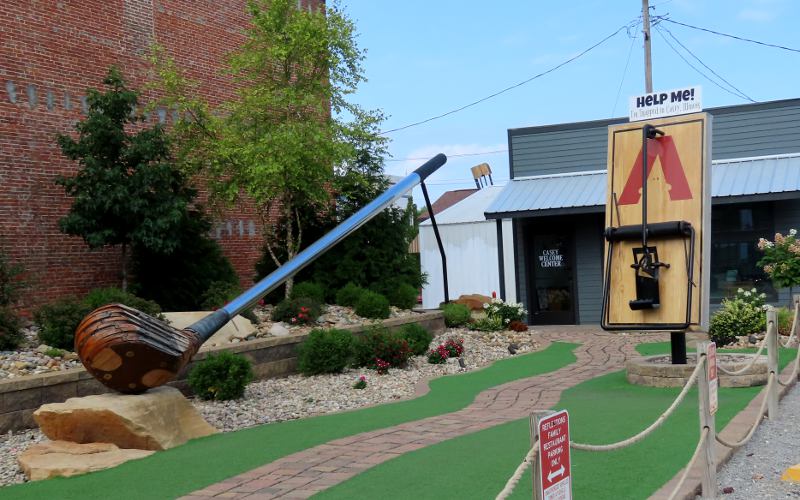 Worlds Largest golf putter and large mousetrap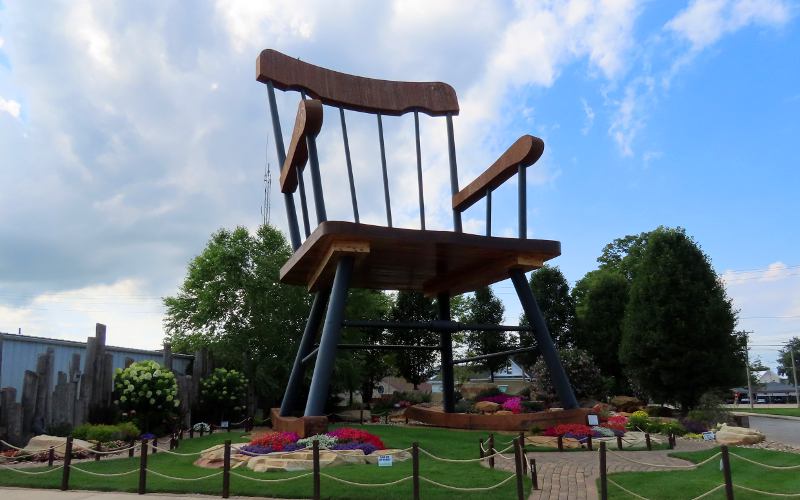 World's Largest Rocking Chair
Supper was at M. Mogger's Restaurant & Pub in Terre Haute, Indiana. Fried pork tenderloin and grilled salmon. Both were good.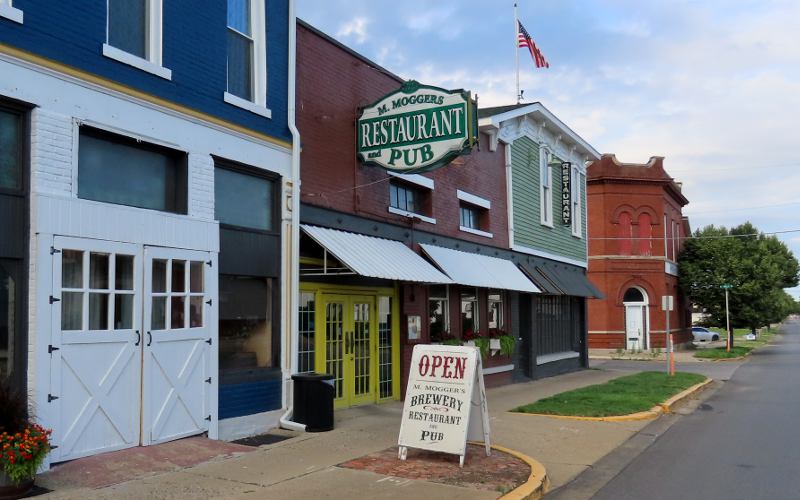 M. Mogger's Restaurant & Pub-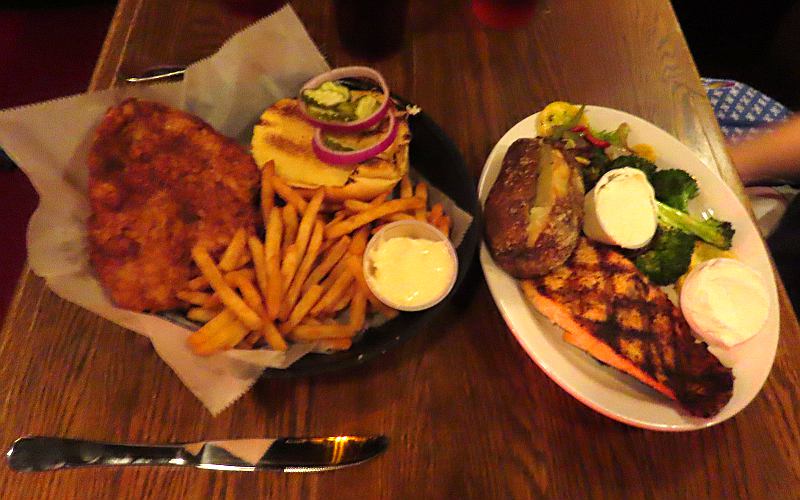 Fried pork tenderloin and grilled salmon
We spent the night at Fairfield Inn Richmond, which was just across the state line in New Paris, Ohio.