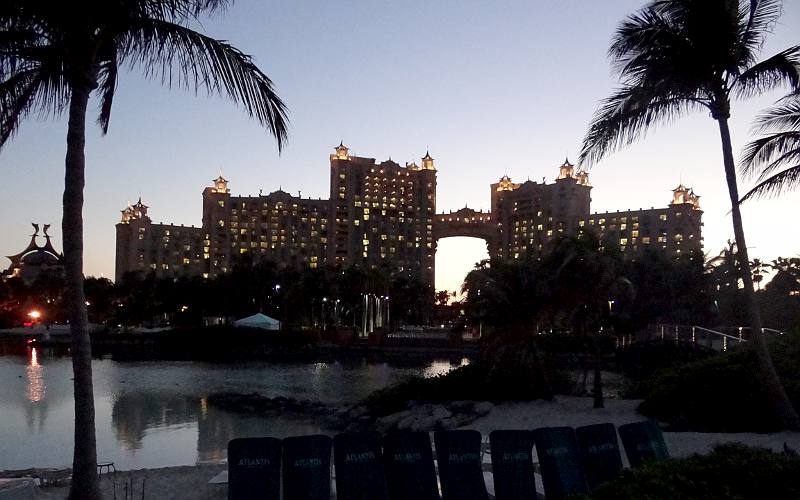 Atlantis Paradise Island Resort
Friday - day 2 (continued)
We decided to spend the evening at Atlantis Paradise Island Resort. The grounds of Atlantis are closed to the public during the day, but we explored in the early evening, finding lagoons and pools with sharks, sting rays, etc. The biggest being the 2.7 million gallon Ruins Lagoon. We viewed it from above, then circled inside looking for better access. "The Dig" was closed for a private party, but we found out that the Cafe at the Great Hall of Waters had floor to ceiling windows looking out onto the lagoon.
The menu at the Cafe wasn't that interesting, but they had wonderful live music, provided by Garrett Cooper, who sounded like Nat King Cole. We enjoyed rum drinks and split an appetizer while listening to Garrett and watching the passing fish. There were schools of up to 500 fish and many individuals. The manta ray must have a 8' wing span.
The rum drinks were quite good and seemed reasonable at $8.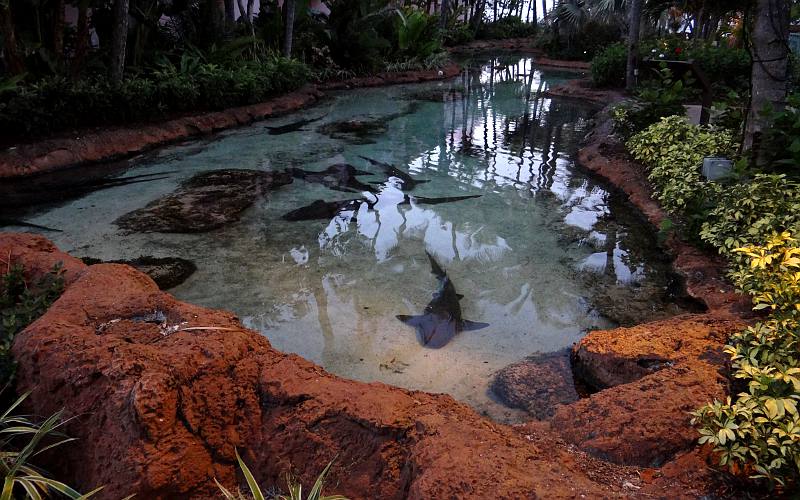 Nurse sharks (Ginglymostoma cirratum) in the Reef Lagoon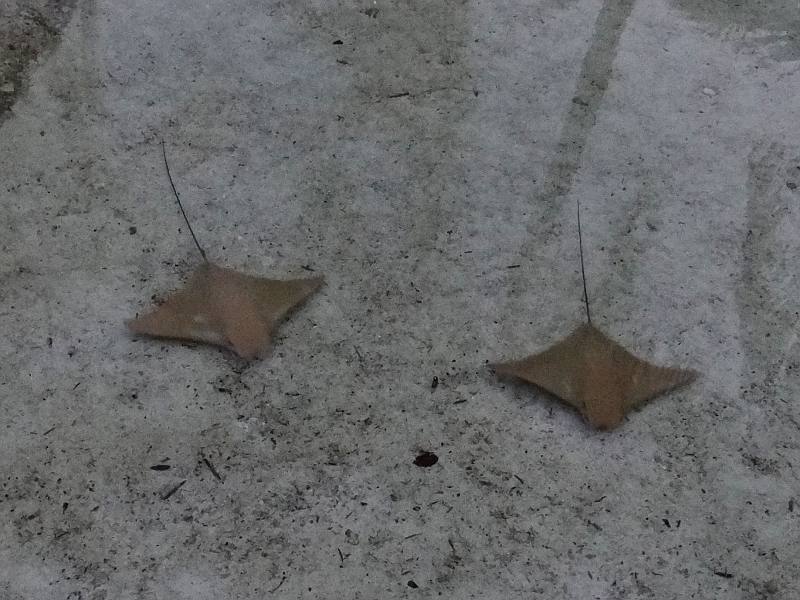 Cownose rays (Rhinoptera bonasus) in the Stingray Lagoon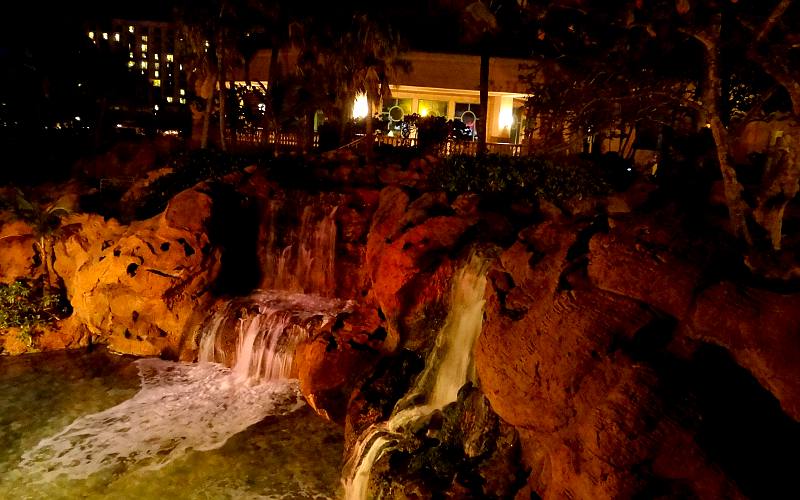 Waterfalls on the Atlantis Resort grounds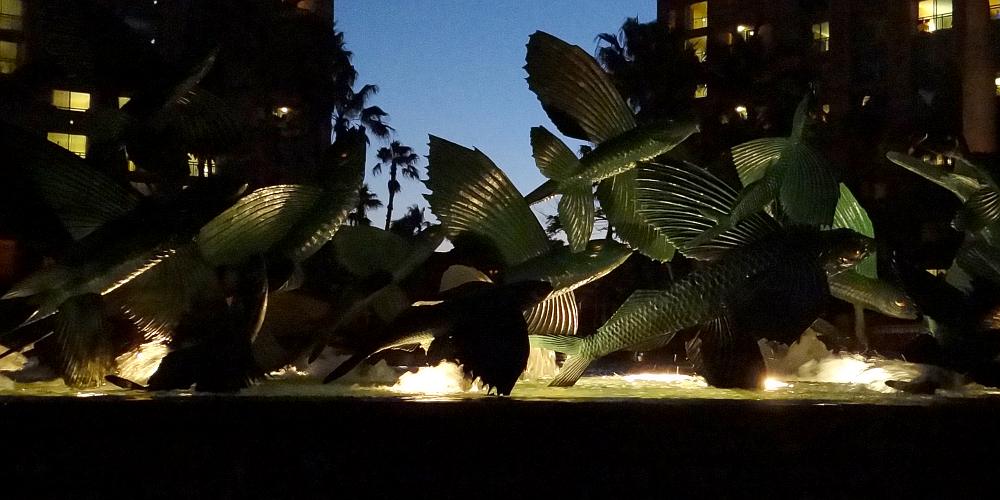 Cypselurus (latin for flying fish) is a 40 foot bronze flying fish fountain in the Royal Walkway at Atlantis Paradise Island Resort in Nassau, Bahamas. (Prints)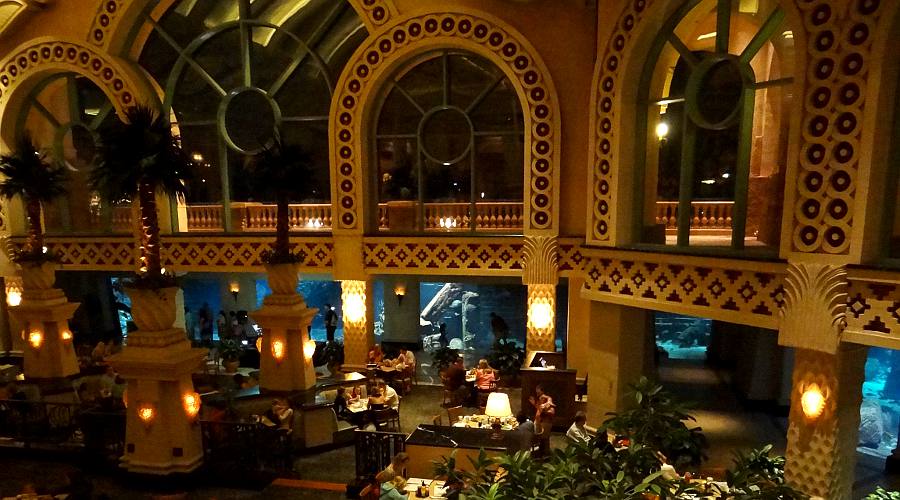 The Cafe Great Hall of Waters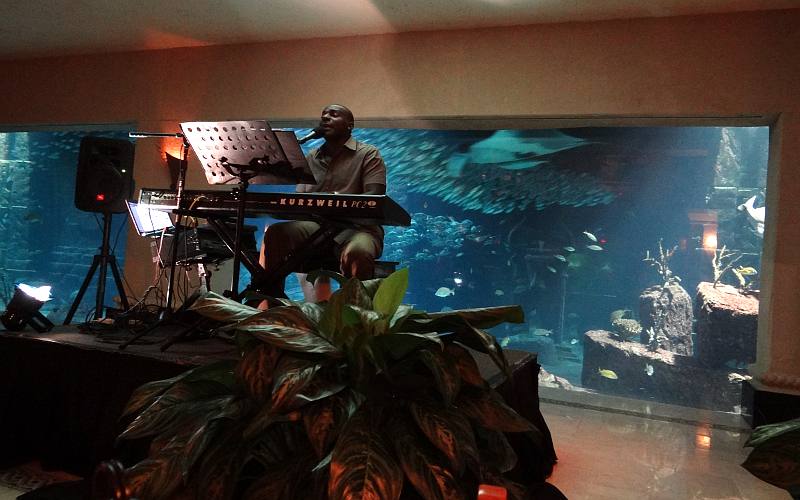 Garrett Cooper and the Ruins Lagoon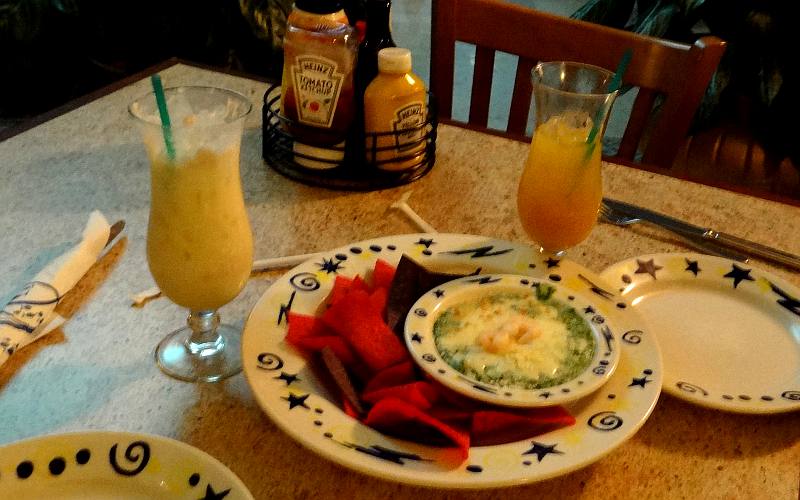 Rum drinks and warm seafood dip
We moved on when Garrett Cooper finished playing for the evening and eventually went to the Marina to admire the luxury yachts and find a place to finish the meal we began at the Cafe. We settled on Seafire Steakhouse. There was a long wait for a table, but we were able to be seated right away at the bar. We split three more appetizers as our meal: Sausage platter, Andros crab & lobster cake, and ahi tuna ribbons. The house made sausages were my favorite of the three.
After dinner, we caught a taxi back to our hotel.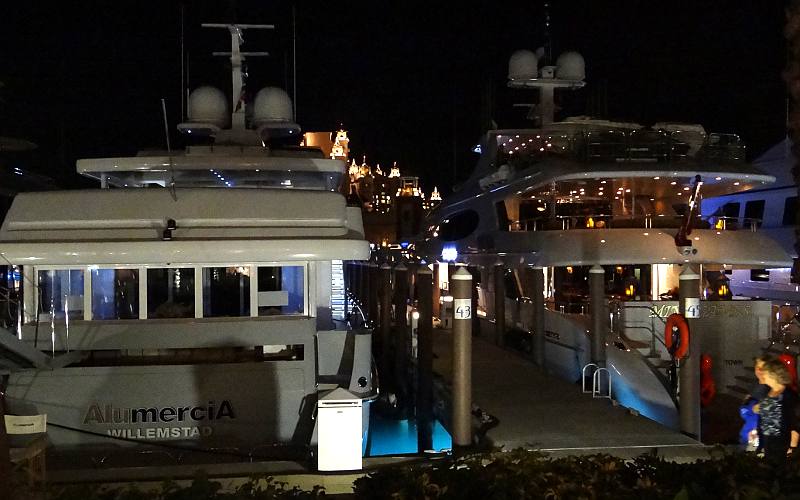 Atlantis Paradise Island Marina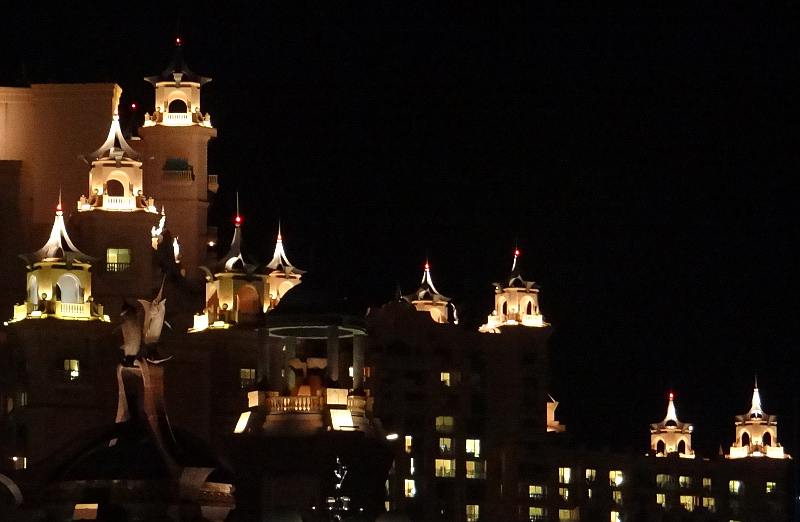 Atlantis Towers (Prints of this photograph)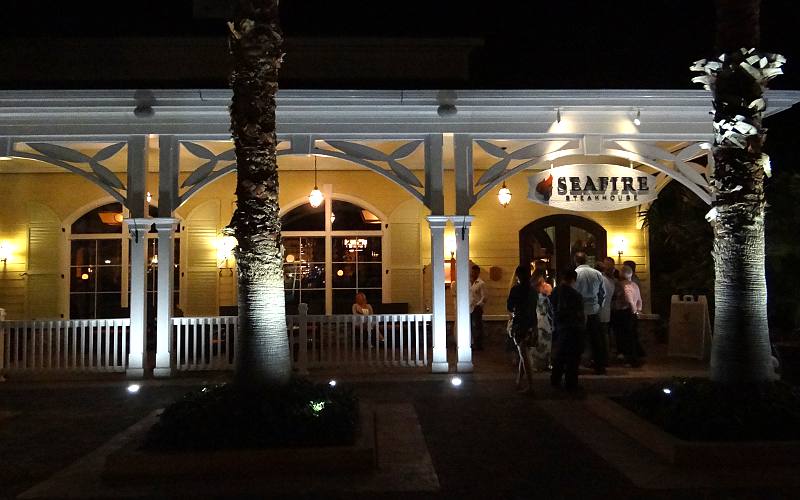 Seafire Steakhouse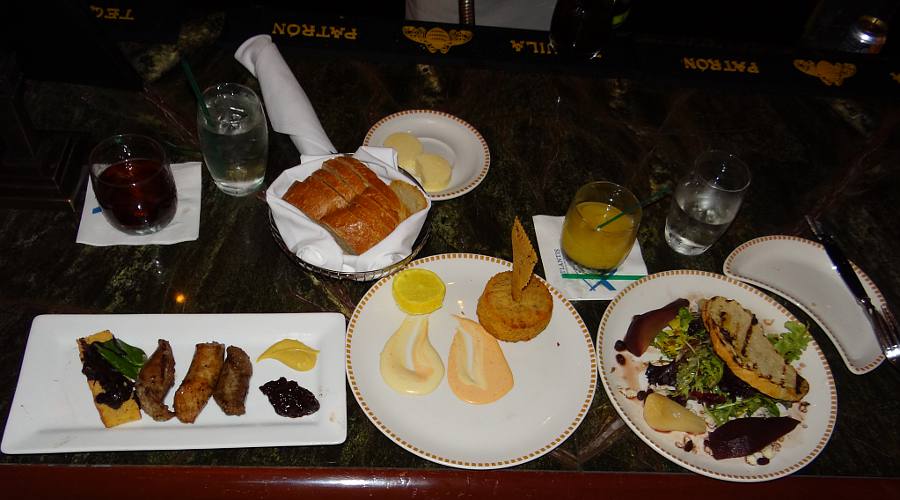 Sausage platter ($20), crab & lobster cake ($22), and ahi tuna ribbons ($22)