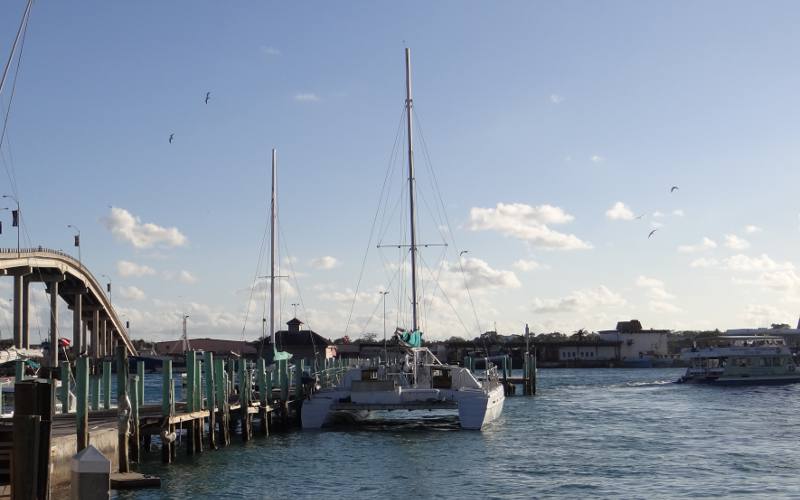 Seahorse Sunset Dinner Cruise
Saturday - day 3 (continued)
Having not been out on the water during this trip, this evening we booked a sunset dinner cruise with Seahorse Sailing Adventures. Two years ago we did a very nice sunset cruise with drinks and appetizers in Aruba, but this was not as nice. This sailboat was much smaller and there were only seats for a handful of people on deck. The rest of us had to sit on the deck or cabin roof. Instructions and announcements were made over a PA which was too distorted for anyone to understand.
This cruise cost $60, the food was not quite as nice as the food in Aruba and only bottled water and one small rum punch were included. Other drinks were from a cash bar.
Still, we did have a good time. It was a pretty, though cool evening. My favorite part was at the end of the cruise, after dark, when the boat passed by the lighted cruise ships and turned around near our hotel.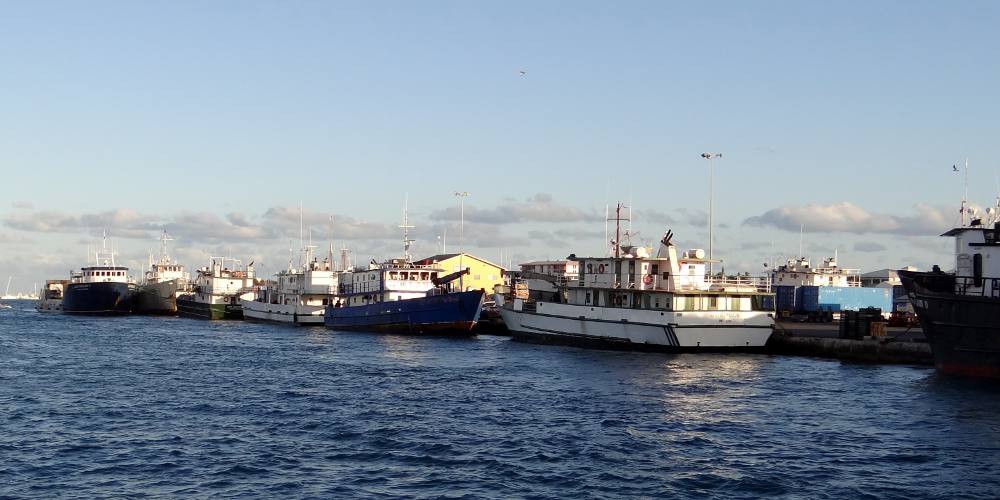 A variety of ships and boats docked along the pier in Nassau (Prints of this photo)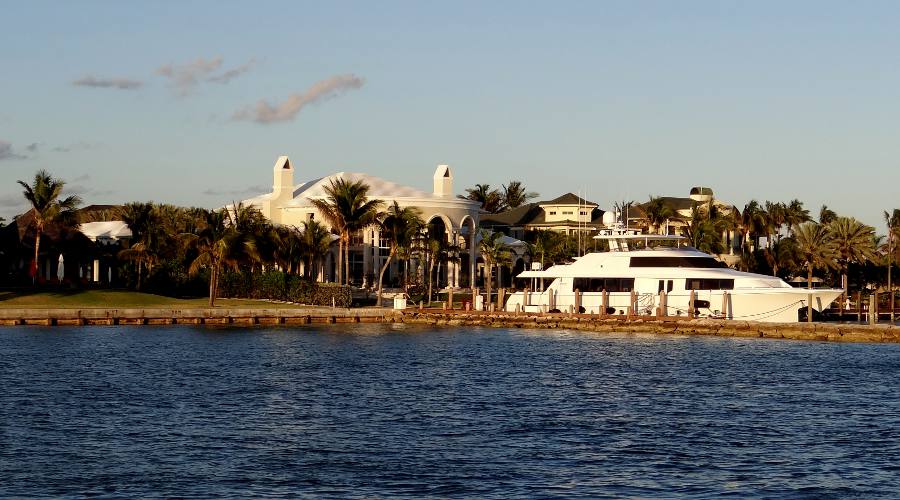 Much of the cruise passed by expensive estates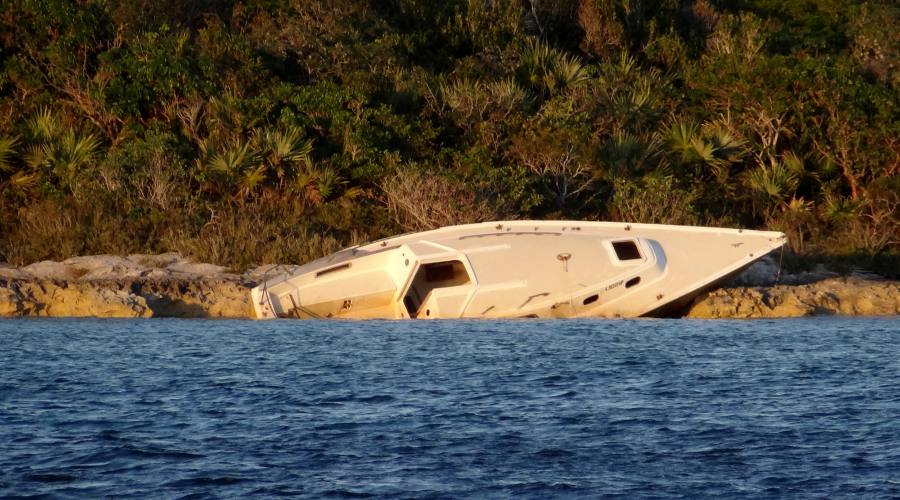 I never learned the details of this shipwreck (Prints of this photo)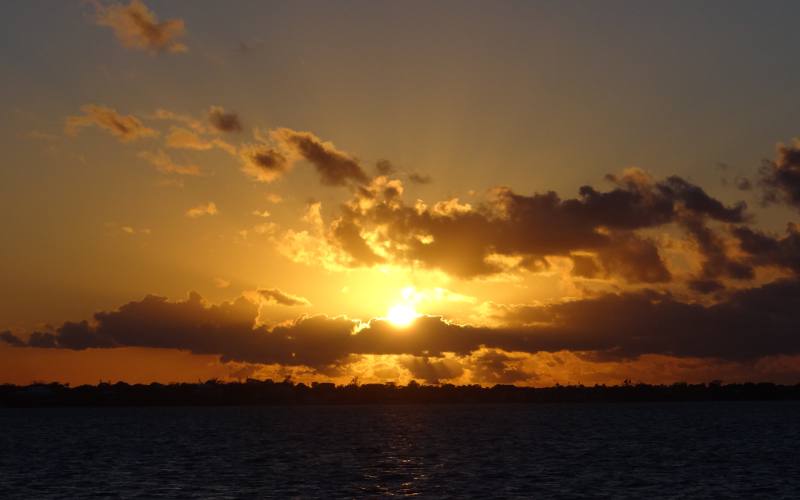 Sunset over Nassau (Prints of this photo)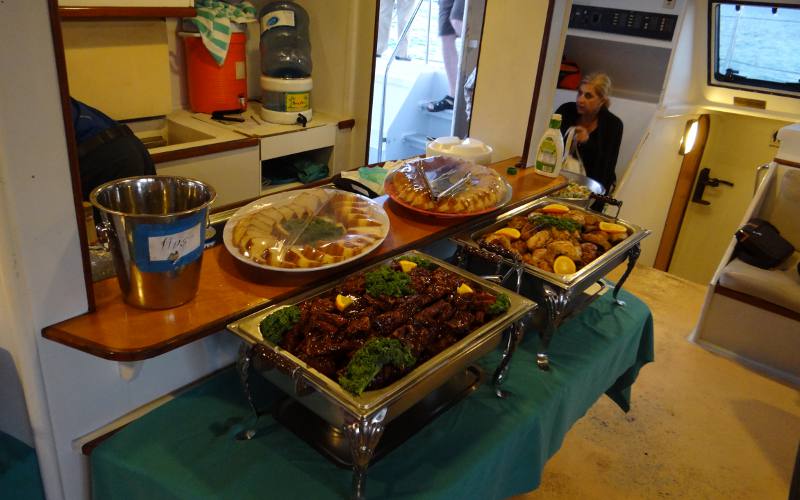 BBQ ribs and lemon pepper chicken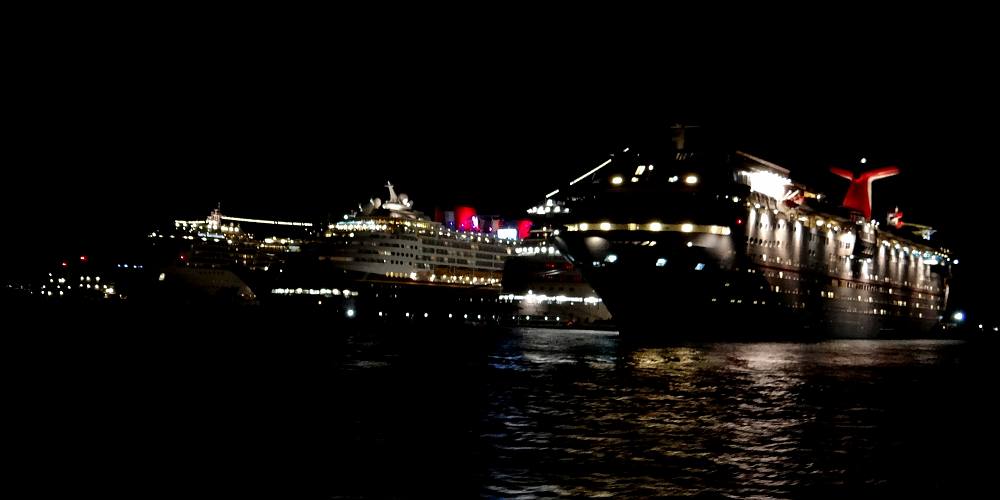 Cruise ships docked in Nassau (Prints of this photo)
The Seahorse dock was just a few blocks from Atlantis, so we returned to the resort and returned to the Great Hall of Waters to listen to Garrett Cooper and split a wonderful, enormous dessert.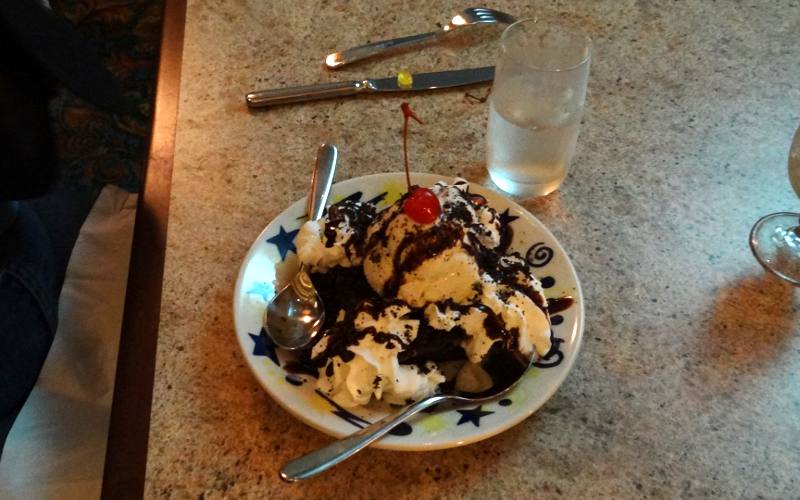 Warm chocolate brownie with ice cream, whipped cream, chocolate sauce and Oreo crunch ($11)
When Garrett finished playing for the evening, we checked out the live music at a couple of other venues, then went to The Dig, which was open to the public this night. In addition to looking out on the 2,700,000 gallon Ruins Lagoon, there were many exhibits and smaller aquariums. It was very nice!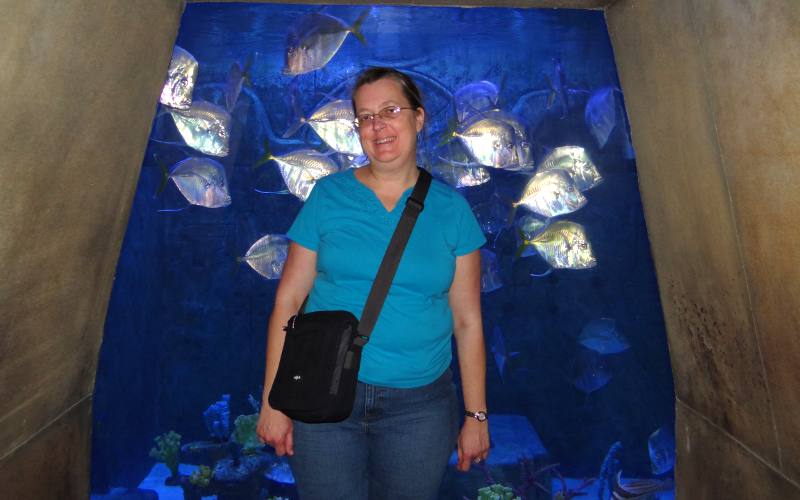 Linda with a school of lookdown fish (Selene vomer) in one of the large aquariums at The Dig in Atlantis.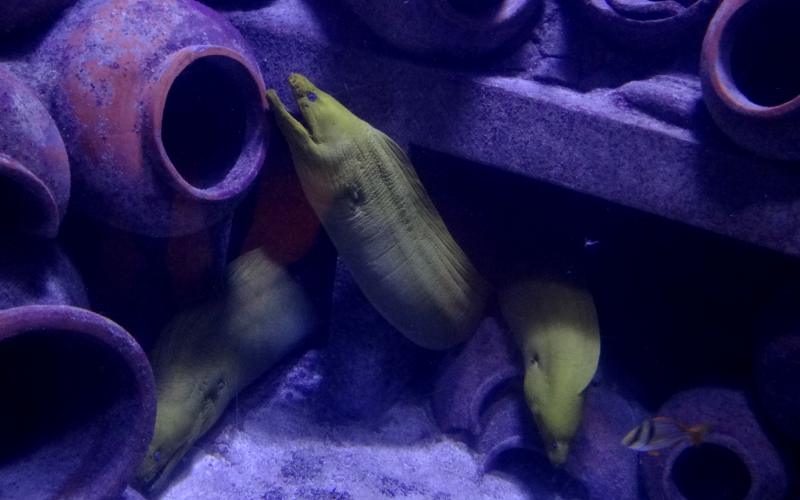 Green Moray Eels (Gymnothorax funebris) in Atlantean pots and urns (Prints of this photo)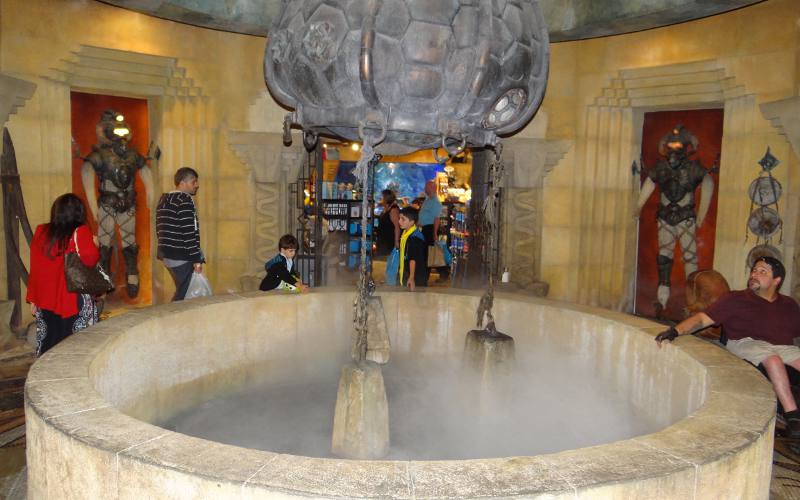 The mysterious center of the dig surrounded by treasures from the sunken city of Atlantis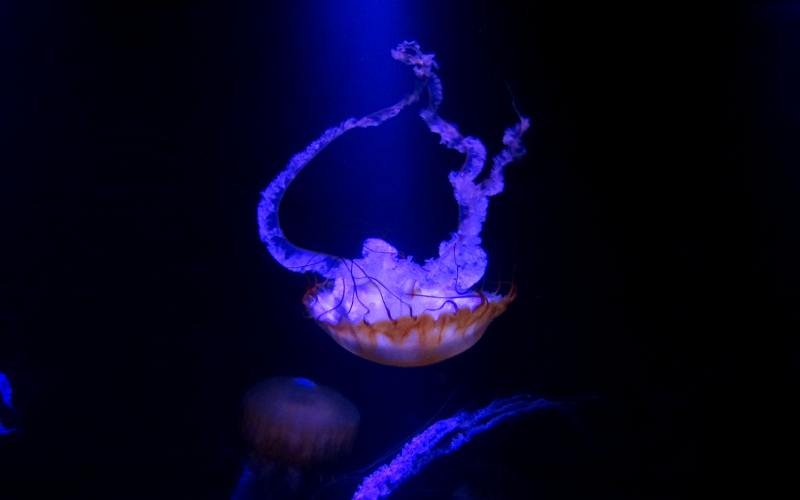 Northern sea nettle (Chrysaora melanaster) also called a brown jellyfish (Prints of this photo)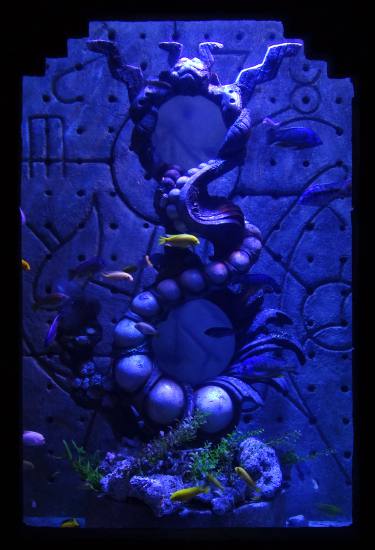 The Jewel Tank has Cuban hogfish (Bodianus pulchellus),
queen angelfish (Holacanthus ciliaris), & rock beauty (Holacanthus tricolo).
Prints of this photograph