Touring the Louvre
April 29, 2010




Second page of our tour of the Musée du Louvre in Paris.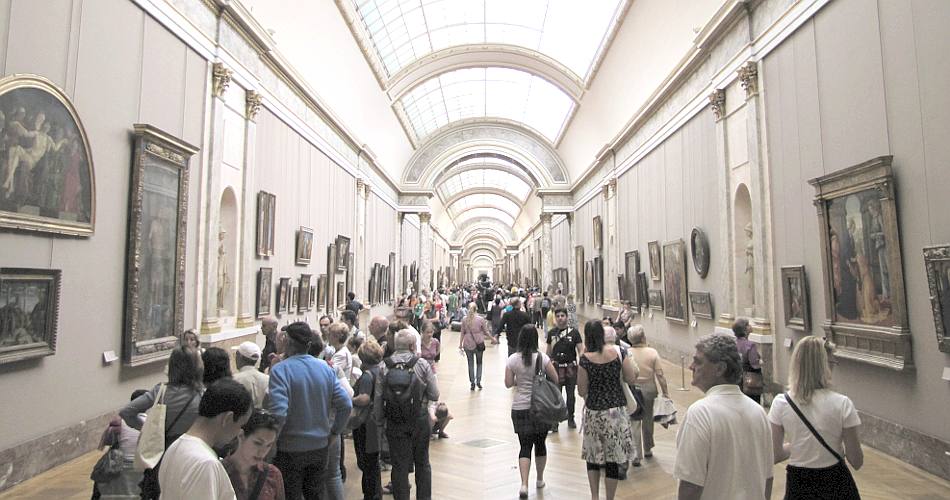 Galerie du Bord de l'Eau (Waterside Gallery) built between 1595 and 1610 - also known as the Grande Galerie
Thursday - day 6 (continued)
We walked leisurely along the Grande Galerie which is so long (450 meters) that two architects were used to keep it from getting boring. We stopped many times to point paintings out to each other and turned off into the Salle des Etats which was originally built to accommodate the major legislative sessions presided over by Napoleon III. In 1878, the hall became part of the museum.
The Salle des Etats houses many Venetian Renaissance paintings, but two stand out in particular - The Wedding at Cana and the Mona Lisa. The Mona Lisa is the most famous piece of art in the world and draws a constant crowd.
If the Mona Lisa could see, it would be looking at the Louvre's largest painting - The Wedding at Cana - which hangs on the opposite wall. Commissioned for a monastery in Venice, and completed in 1563, The Wedding at Cana is enormous and took nine years for Paolo Caliari (known as Paolo Veronese) to complete.
The painting was confiscated, rolled up, and shipped to Paris by Napoleon's troops in 1797.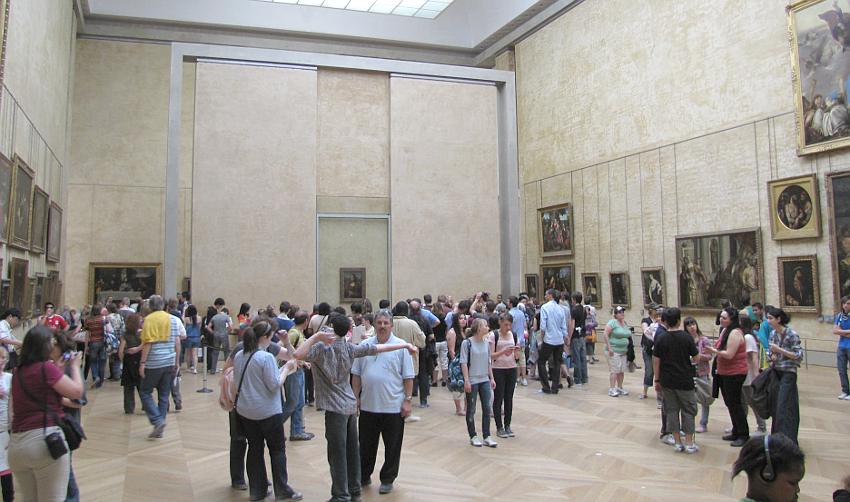 Crowd clustered around the Mona Lisa (AKA La Gioconda or La Joconde) by Leonardo da Vinci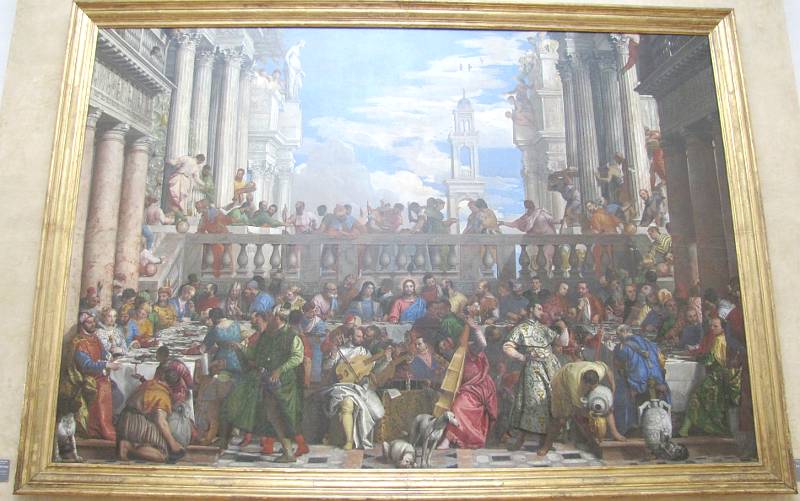 The Wedding at Cana by Paolo Veronese (1553) is 22 feet high and 32.5 feet wide
We returned to the Grande Galerie and walked to its end before branching off through some of the other galleries. We continued to explore the Louvre until just before its closing, then shopped in two of the gift shops.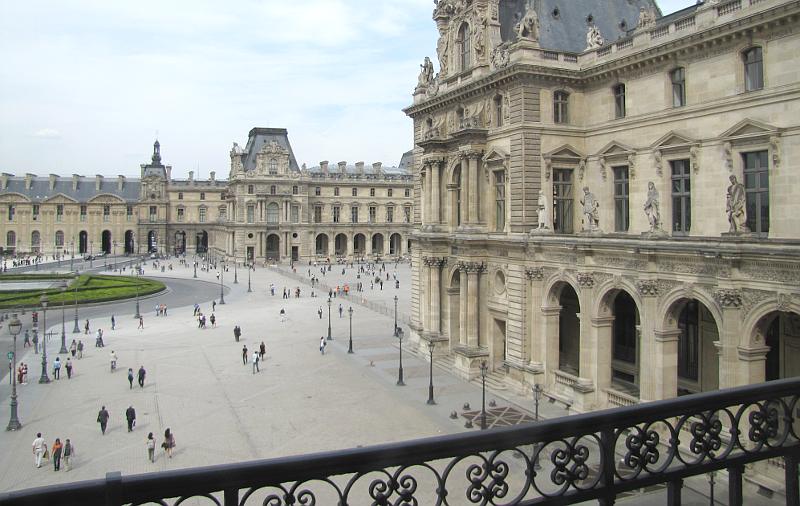 Louvre inner courtyard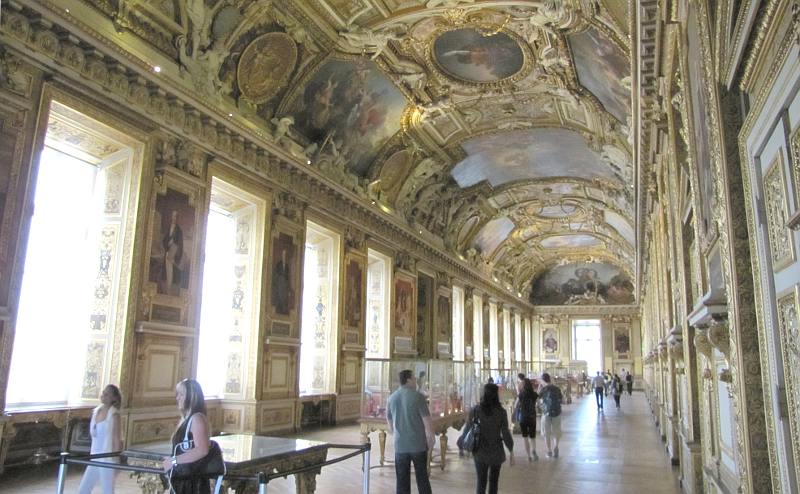 The Galerie d'Apollon - the ceiling, begun by Le Brun, is a homage to the Sun King, Louis XIV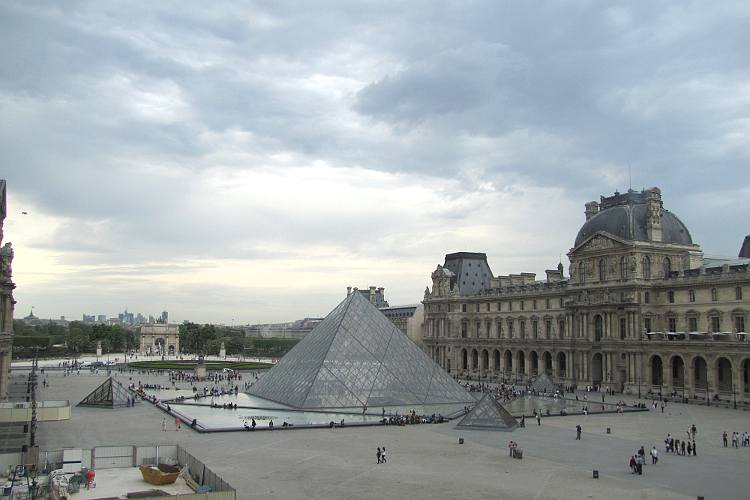 Pyramide Inversée made famous by the book and movie The Da Vinci Code - the Louvre's web site patiently explains
that it is not the grave of Mary Magdalene, but does point to a relic at the nearby Church of Sainte-Marie-Madeleine.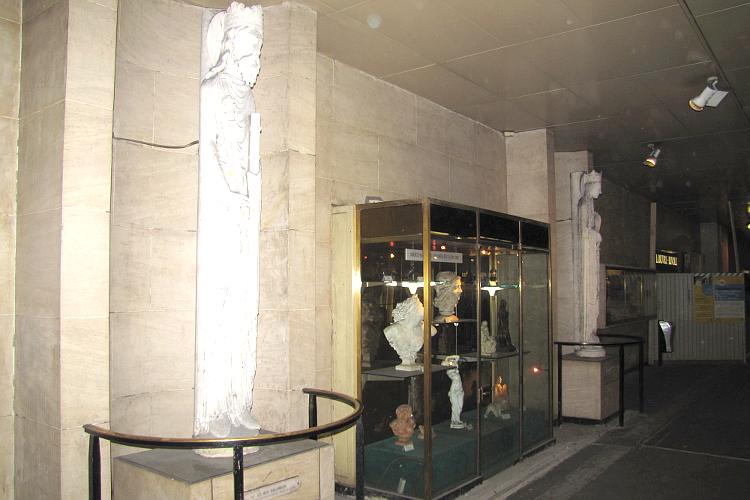 The nearby Louvre Rivoli station of the Paris Metro exhibits replicas of ancient art from the Louvre Museum