Exploring near the Eiffel Tower
April 30, 2010

Exploring around the Eiffel Tower, Pont d'Iéna, Palais de Chaillot, and Trocadero fountains in Paris.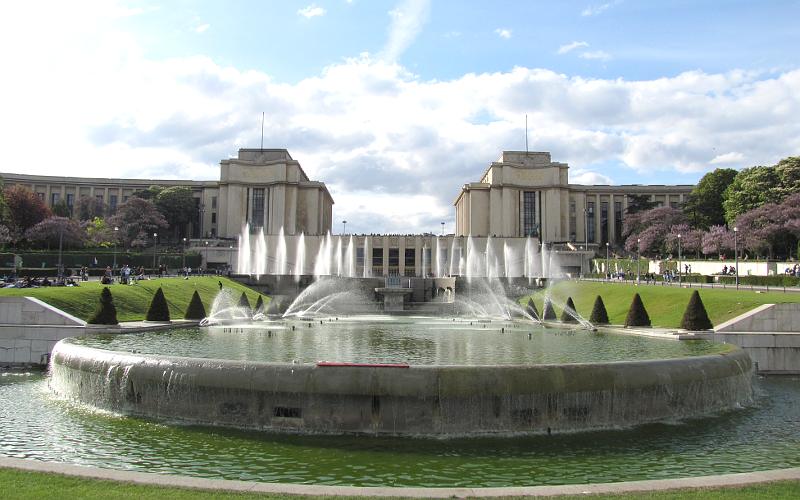 Palais de Chaillot and Trocadero fountains
Friday - day 7 (continued)
We hadn't realized we would be so late leaving the Eiffel Tower. Instead of boarding the Batobus again, we bought drinks and a snack from a street vender and walked across the Pont d'Iéna, a bridge which opened in 1814 and is named for Napoleon's victory in the Battle of Jena.
We found a comfortable bench in front of the Palais de Chaillot where we could watch the Trocadero fountains, enjoy our snacks and plan how we would explore Paris that evening.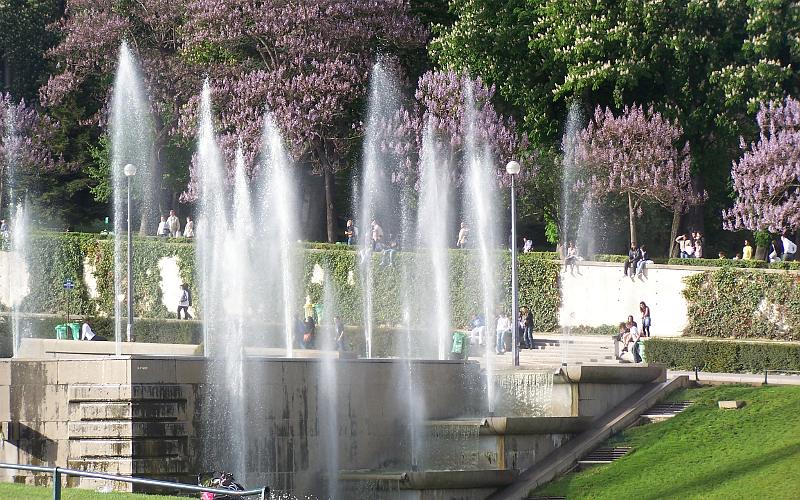 Trocadero fountains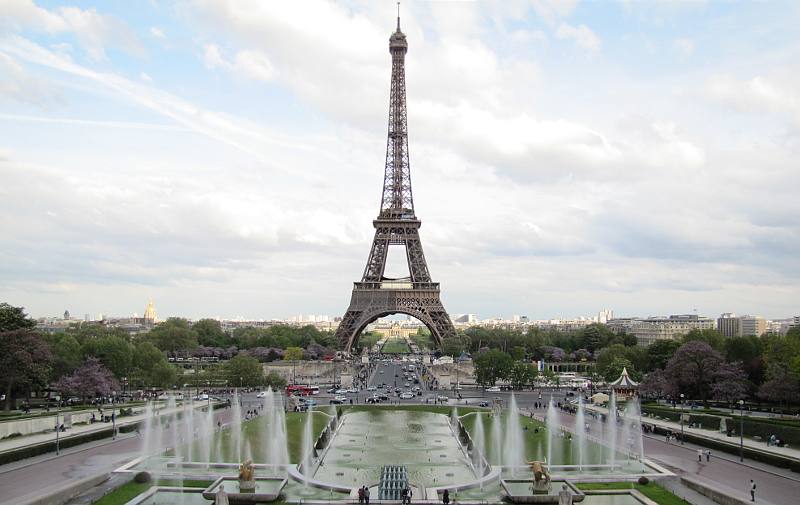 Eiffel Tower as seen from the Palais de Chaillot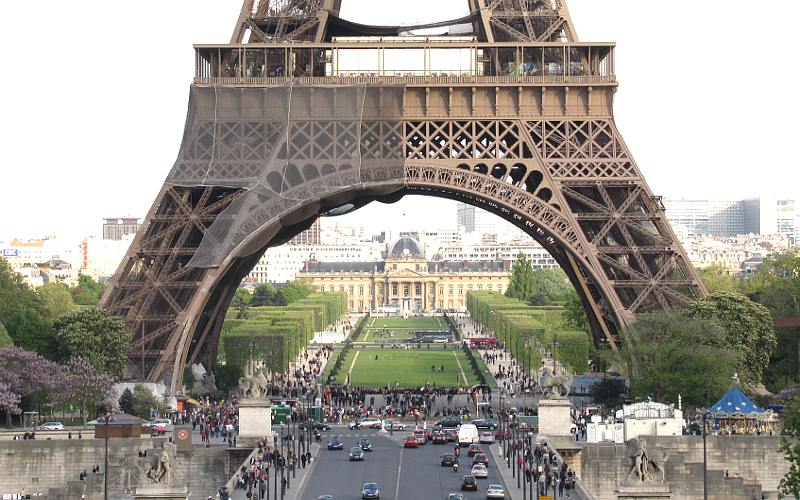 The École Militaire seen through the base of the Eiffel Tower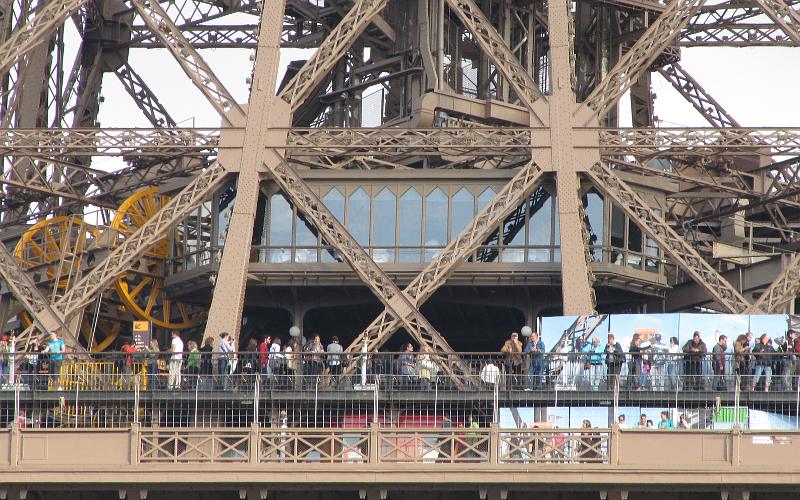 Le Jules Verne restaurant with the observation deck below - our table was at the very center of the windows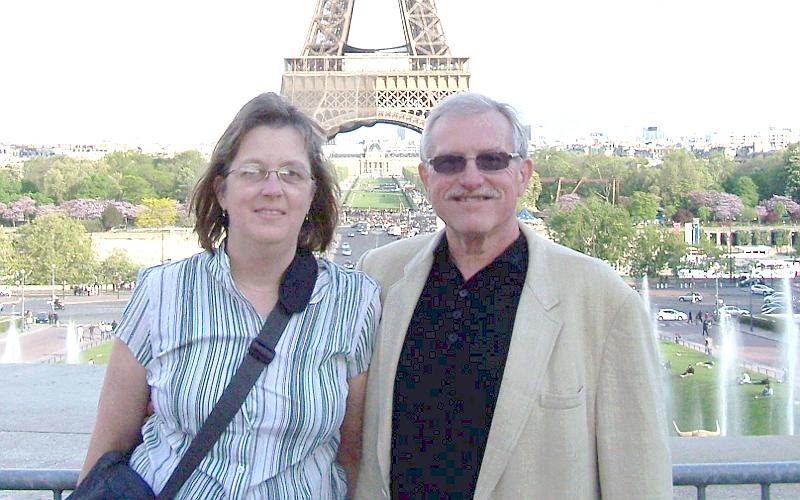 Linda and I
copyright 2010 by Keith Stokes.