Shopping & lunch in Montmartre
May 1, 2010

Shopping around the Basilique du Sacre Coeur and having lunch at L'ete en Pente Douce in Montmartre.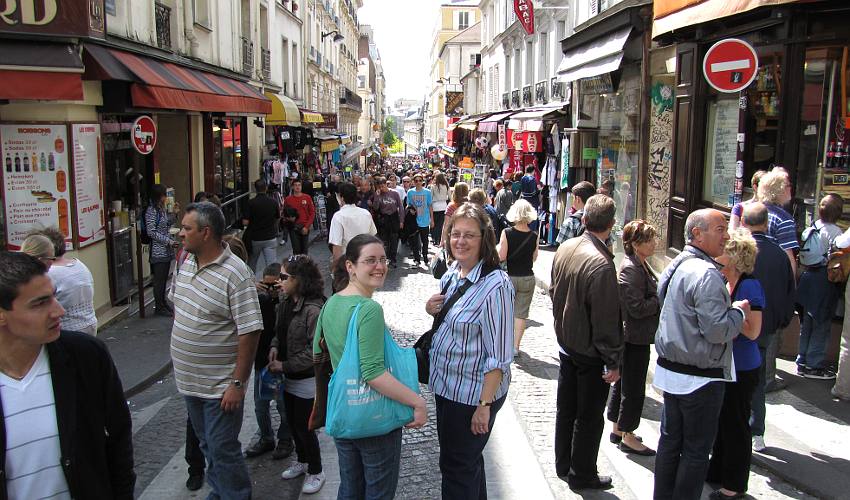 Aimee and Linda starting down the Rue de Steinkerque
Saturday - day 8 (continued)
From Square Willette we wandered down a pedestrian only street where Linda had some success purchasing gifts to take home. While waiting for the girls, I discovered that Three Card Monte is not a scam limited to New York City. No, I didn't play!
When they finished shopping, ee were ready for lunch and made our way back to L'ete en Pente Douce ("summer on a gentle slope"), a small restaurant which had caught Aimee's attention on our way up the hill. We started with a nice bottle of hard apple cider (Cidre du Fort Manel).
I had fun sitting outside with Linda and Aimee. L'ete en Pente Douce's menu had no English translations, but Aimee was able to translate the menu and the server questions.
My lunch selection was assiette fumée chaude (Lard fumé, gésiers et poulet fumé sur lit de salade en crudités. Sauce au chèvre) - smoked bacon, chicken gizzards and smoked chicken on a bed of salad greens with a goat cheese sauce. Now that was a good, low carb meal for €13.80!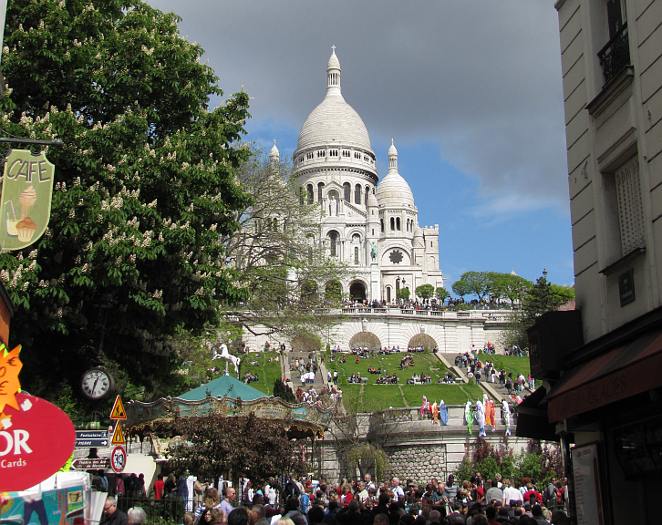 Basilique du Sacre Coeur as seen from Rue de Steinkerque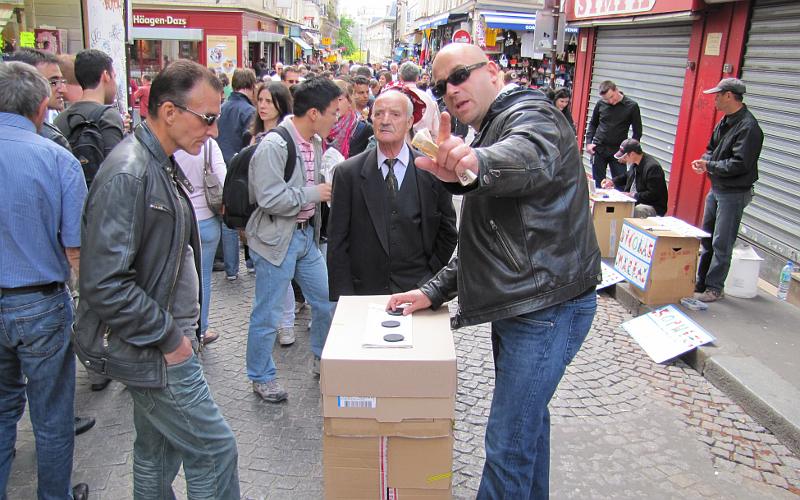 The French version of the "Three Card Monte" scam is played with disks instead of cards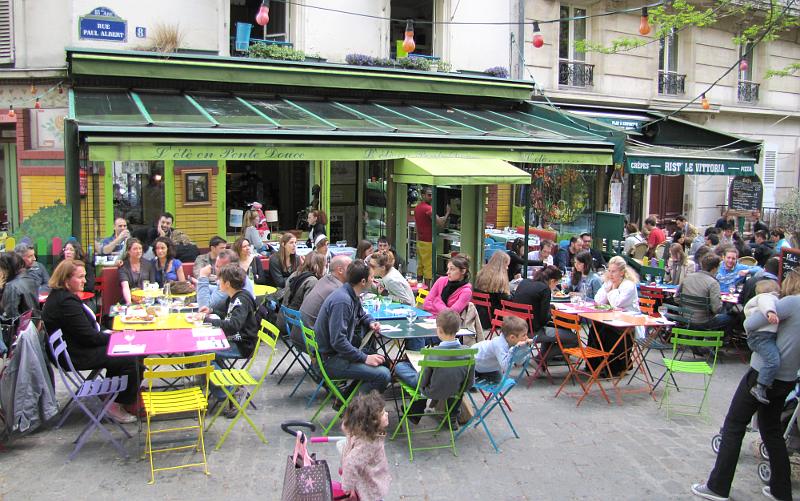 L'ete en Pente Douce

L'ete en Pente Douce menu from May 2010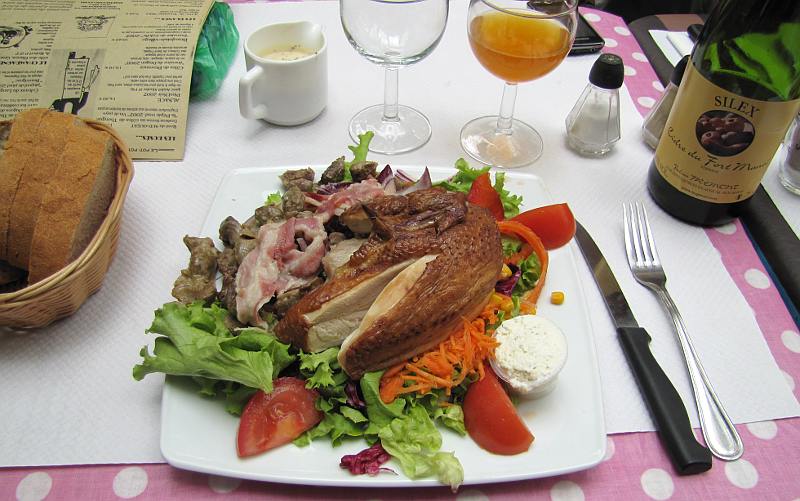 Assiette fumée chaude - smoked bacon, chicken gizzards and smoked chicken