The drive to Page, Arizona
Rainbows & supper at the Rocking V Cafe
July 12, 2013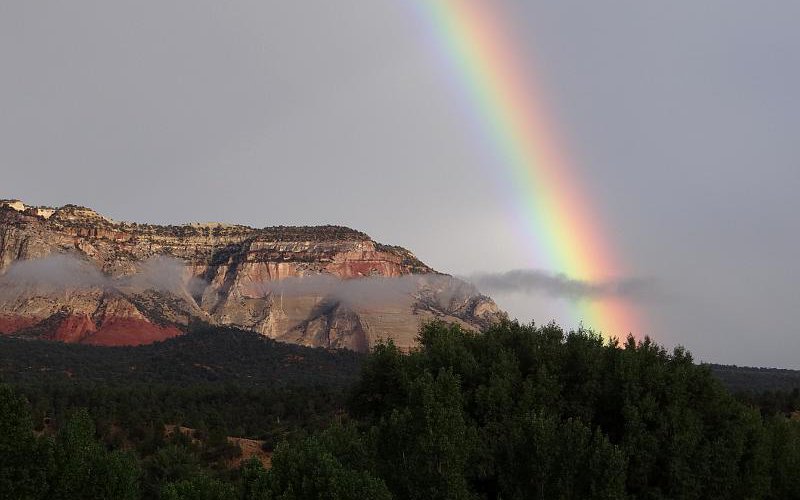 Rainbow south of Glendale, Utah
Friday - day 2 (continued)
It started raining as we left the park and retraced our route back through Dixie National Forest and south. There was a double rainbow for many miles and eventually part of the other end of the rainbow appeared. We would eventually have rainbows four nights in a row.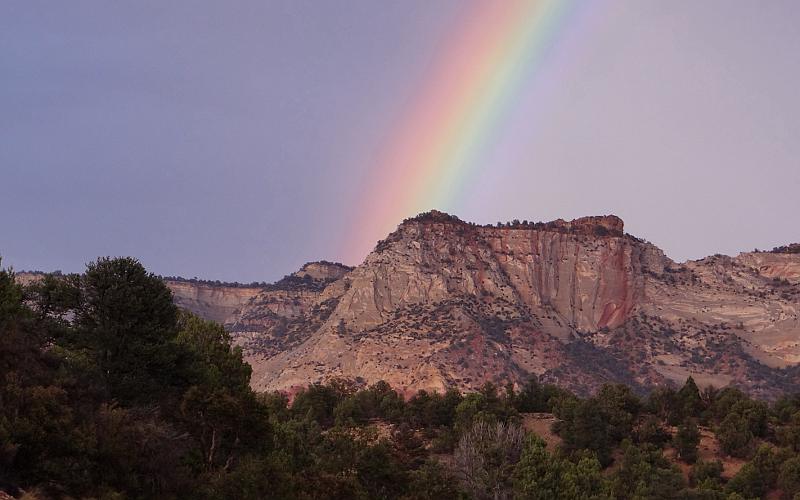 Rainbow north of Knob, Utah
We stopped for upper at Rocking V Cafe, "serving eclectic slow food" in Kanab, Utah. It was a neat old building and I enjoyed the food almost as much as lunch. We had only been in the restaurant a few minutes when most of the staff stepped outside to see the rainbow. Even though we saw rainbows four straight days, they must not be that common in this part of Utah.
Linda and I had buffalo tenderloin (which was the daily special), while Mary had fish tacos and Nancy had a huge pork chop. While I enjoyed my tenderloin, I suspect I would have been just as happy with one of the less expensive steaks from the regular menu. It didn't seem like a $48 meal.
We might have tried dessert, but our waiter seemed to disappear about that time and by the time he was back, we wanted to get back on the road.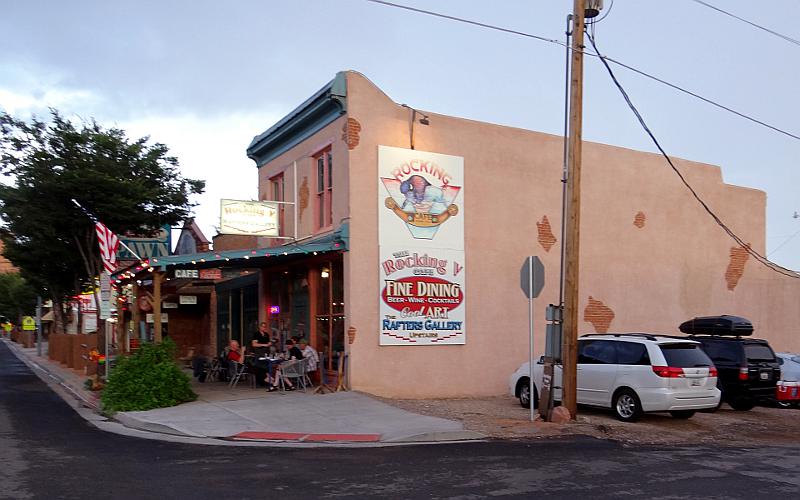 Rocking V Cafe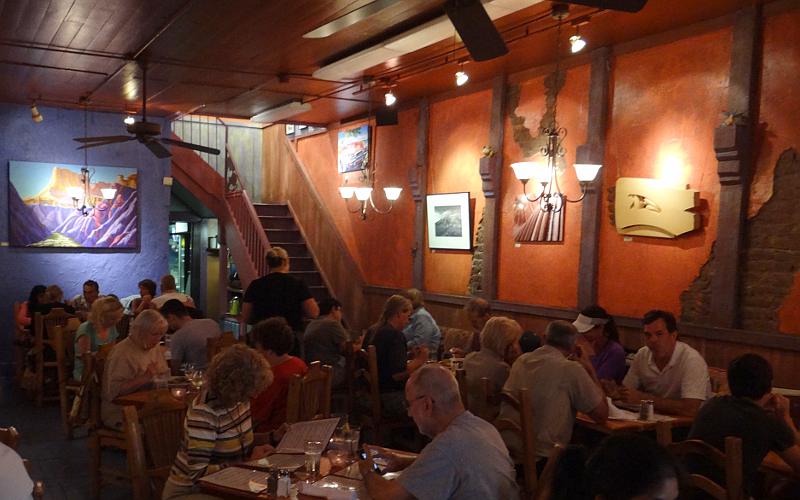 Rocking V Cafe dining room - There is an art gallery above the restaurant.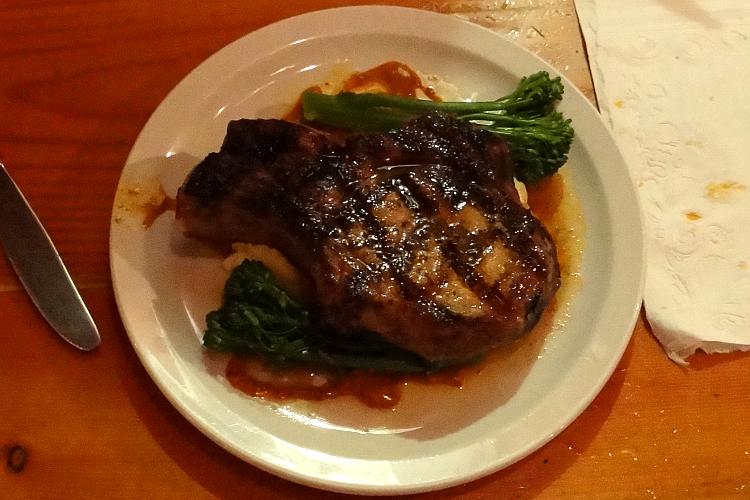 Homer's Dream Pork Chop - 10 ounce garlic and herb rubbed pork chop topped with chipotle mustard
and served with fresh vegetables and garlic sour cream Yukon gold mashed potatoes ($24)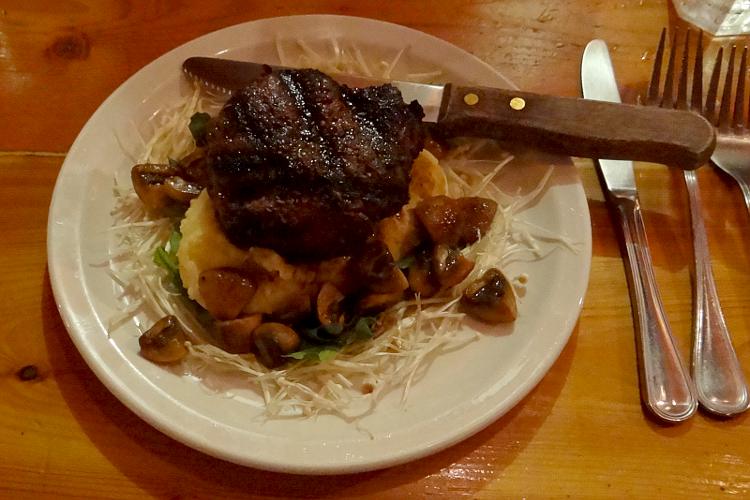 Bison Tenderloin with truffled mushrooms & arugula, served with garlic sour cream mashed potatoes ($48)
Back on the road, we drove west, finally crossing back into Arizona near the Lake Powell Dam and checking into the Quality Inn in Page, Arizona for the night.