Page 14 - Highlands and Spean Bridge Village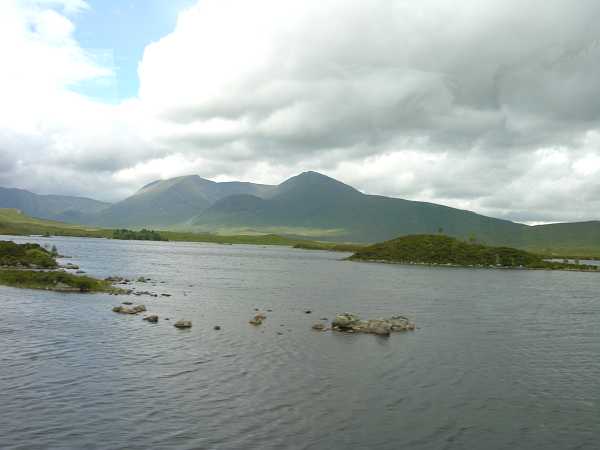 We continued northwest through Glencoe with a brief stop at the Buttresses of Bidean nam Bian for photos. Several times in this area we heard sonic booms, but it wasn't until the 3rd time that I spotted the RAF jet weaving between the hills in training.
Continuing to Loch Linnhe. Then along the shore to Fort William and northeast to the Great Glen.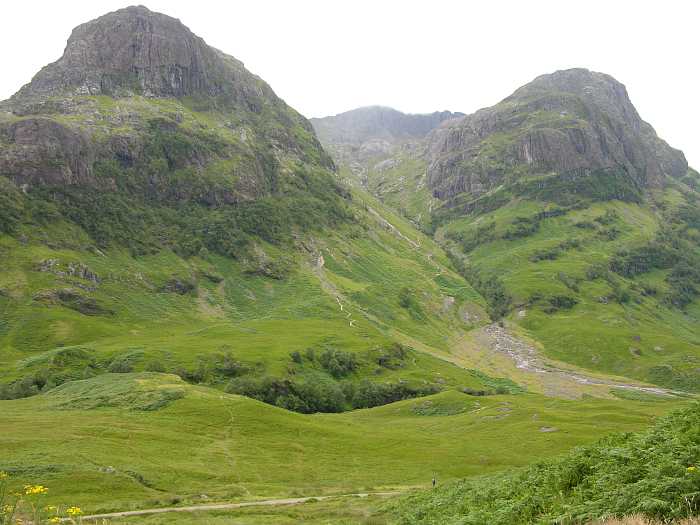 The Buttresses of Bidean nam Bian
We stopped for lunch near the Spean Bridge at the south end of the Glen. Although we were encouraged to eat at the Spean Bridge Mill, I tried the Commando Pub in the Spean Bridge Hotel. Time was short, so I had the curry & rice special. Can't say that I would order it again, not enough flavor.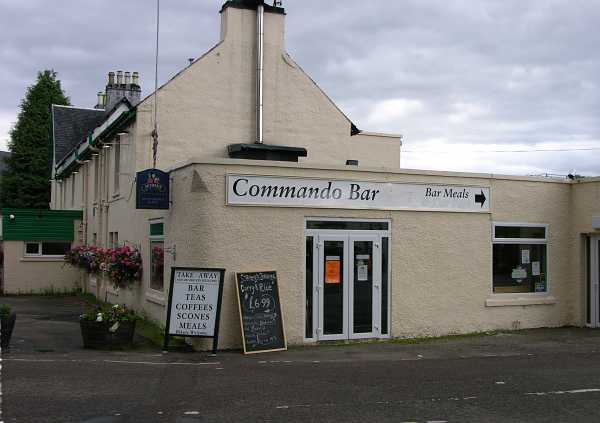 Spean Bridge Hotel and the Commando Bar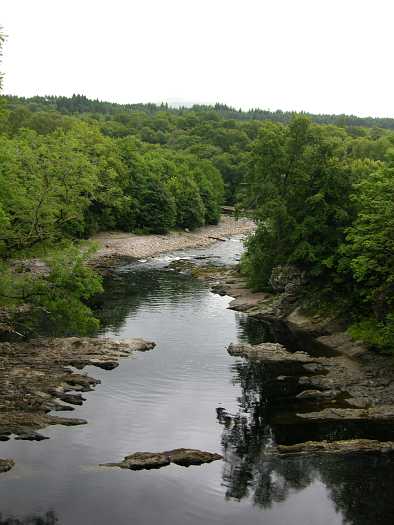 View from the Spean Bridge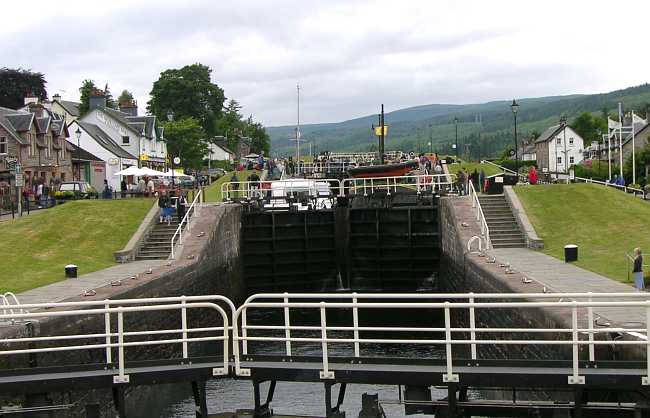 Lock at Fort Augustus where Loch Ness and the Caledonian Canal meet
Previous Page Scotland trip Next page