Page 16 - Urquhart Castle & Loch Ness

Back in the bus, we headed up the Great Glen to Fort Augustus and along the shore of Loch Ness to Urquhart Castle. Despite Mike's strong discouragement of our getting off, 6 of us left the coach to tour the ruins of the castle and take a ferry north and rejoin the coach at the Clansman Hotel.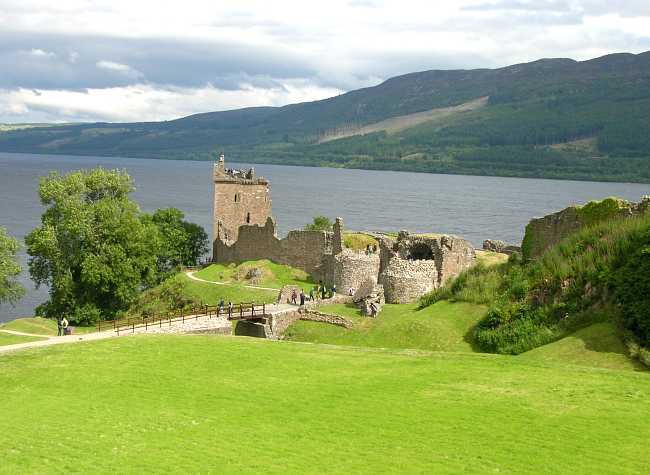 Urquhart Castle ruins at Loch Ness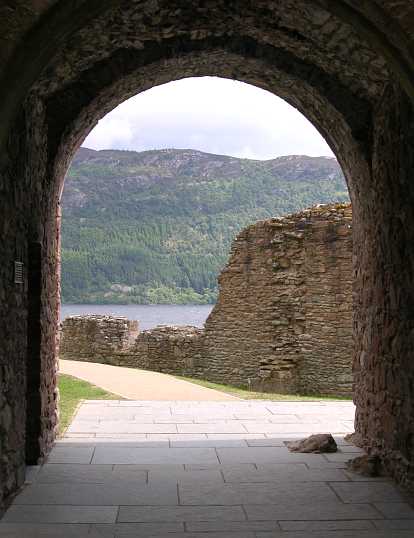 The ruins are very picturesque, with the contrast of the blue of the sky and Loch, the green hills, and the ruins. I am glad we stopped.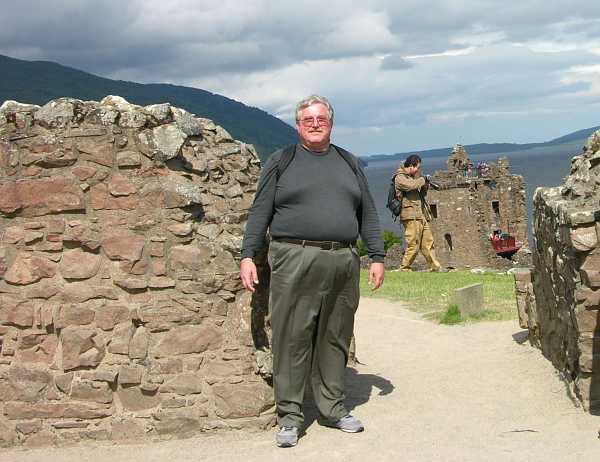 Me at Urquhart Castle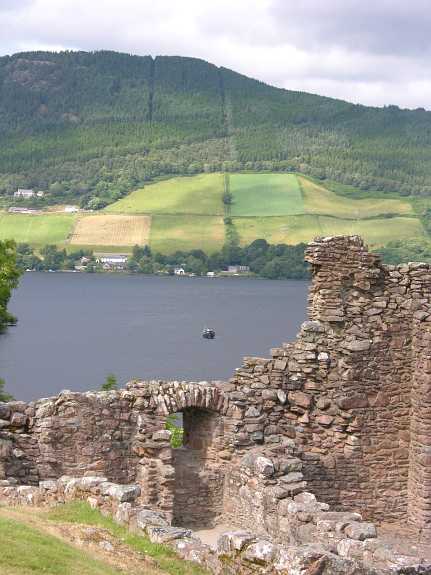 As the only native English speaker in the group taking the Loch Ness ferry ride, our Timberbush bus driver appointed me to see that all of us made it on the boat. Which could have been tricky: Mike forgot to give us tickets and couldn't remember the name of the particular boat we should take. He just described it. Fortunately I was able to convice the ferry's crew that we belonged on the boat.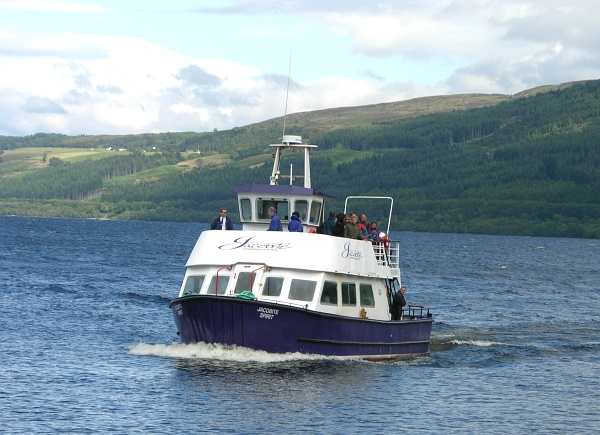 Jacobite Spirit
Although I and a nice Danish couple were a little anxious, we had no trouble. I couldn't communicate very much with the three other younger people, so I don't know how they felt. The ride north on the Jacobite Spirit was very nice. And the castle and boat ride came to only £12.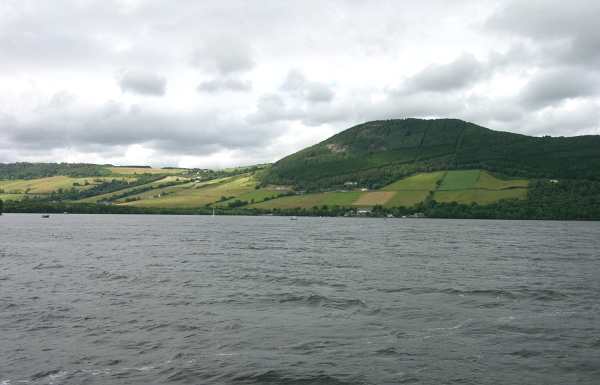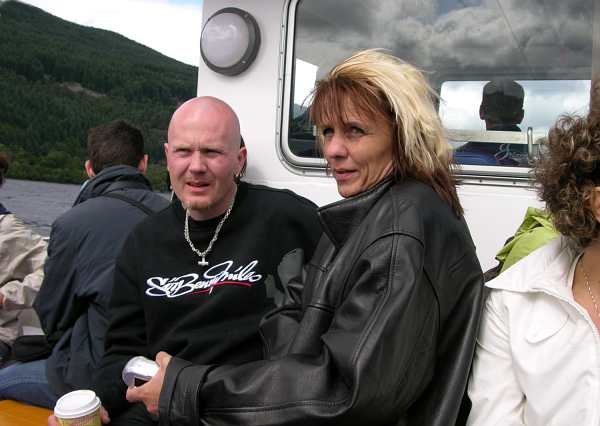 This friendly Danish couple from my tour group said they had to draw a map to show the people at
their Edinburgh hotel where Denmark is located.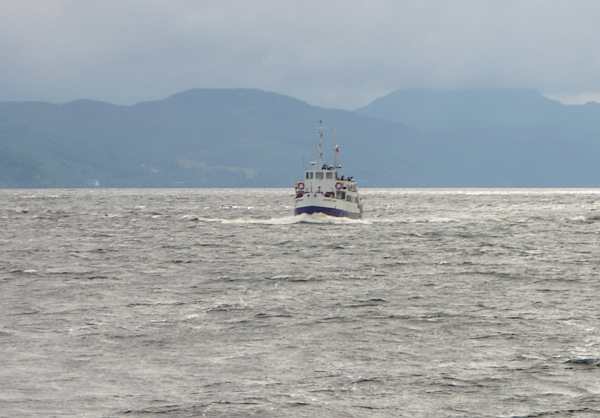 Previous Page Scotland trip Next page