Page 16 - Pitlochry & Edinburgh's Sandy Bell's

After a short break at the Clansman Hotel, we continued northeast along the shore an on to Inverness. We passed through the town without stopping and started the long drive back south. At this point most of the passengers slept and Mike and I chatted. He showed me pictures of his new motorcycle and his dog.
Our last stop was for a quick supper at the Old Farmhouse Restaurant and Bar in Pitlochry in Perthshire. A location picked in large part because they can serve large groups quickly. On Mike's recommendation I had the haggis, tatties and neeps. Haggis, mashed potatoes, and mashed turnips . I enjoyed the haggis and (to my surprise) neeps.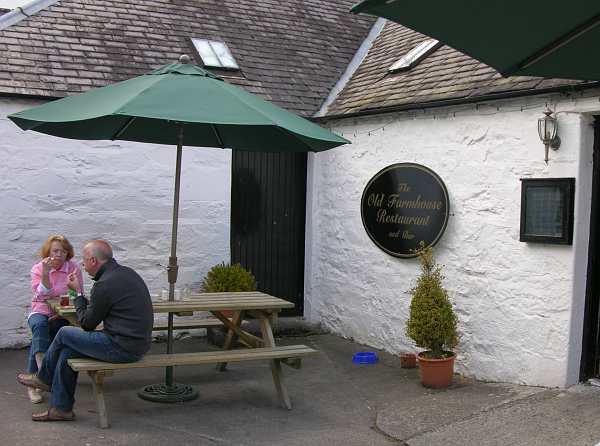 The Old Farmhouse Restaurant and Pub in Pitlochry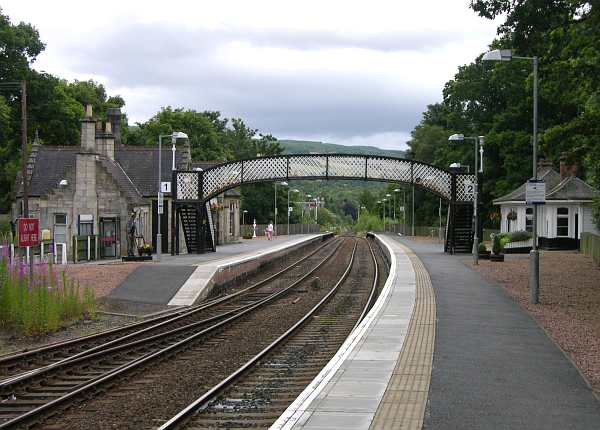 Pitlochry train station
Back on the road, we got back to Edinburgh about 8:30PM.
This would be my last evening in town and I walked down the Royal Mile to Sandy Bells Pub, stopping to photograph the statue of Greyfriars Bobby.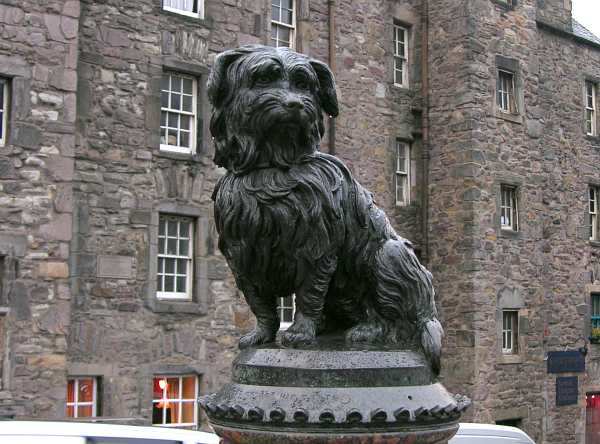 Greyfriars Bobby
Sandy Bell's is known for live folk music seven nights a weak. Unfortunately it was crowded and many of the people in the pub were more interested in their (often loud) conversations. I was just about to leave, when I got into a conversation with a couple of young men from London. We talked for over an hour about my convention and their play that would start with the Fringe Festival the following day.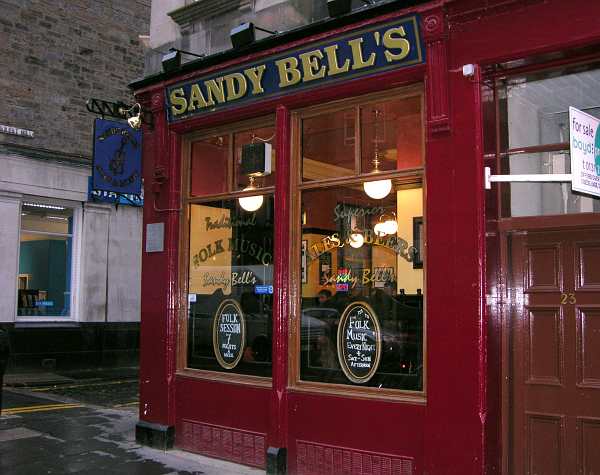 Sandy Bell's Pub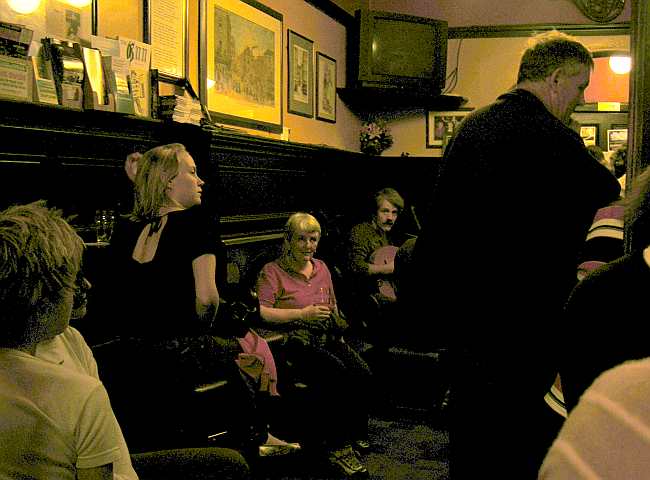 Previous Page Scotland trip Next Page