Page 21 - Stirling Castle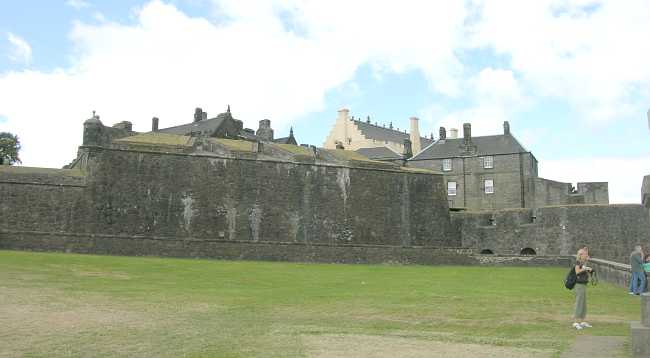 We continued back along the Back Walk climbing up to Stirling Castle (mostly built 1496-1583). After paying the £8 admission, we joined a tour in progress then explored the buildings and displays on our own. We liked going through the Palace which is currently partially torn apart undergoing extensive renovation. I liked this castle much more than Edinburgh Castle.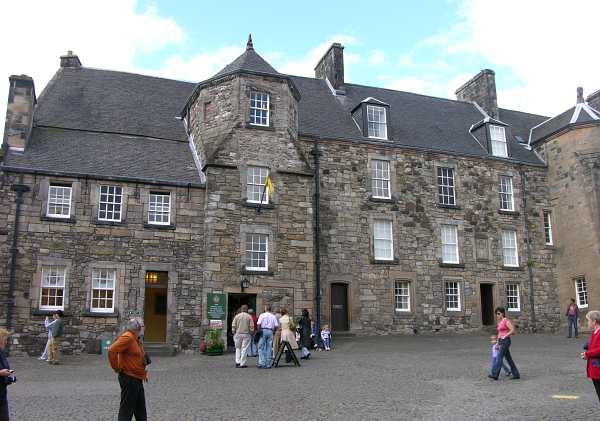 King's Old Building - built by James IV on the highest part of the rock in 1496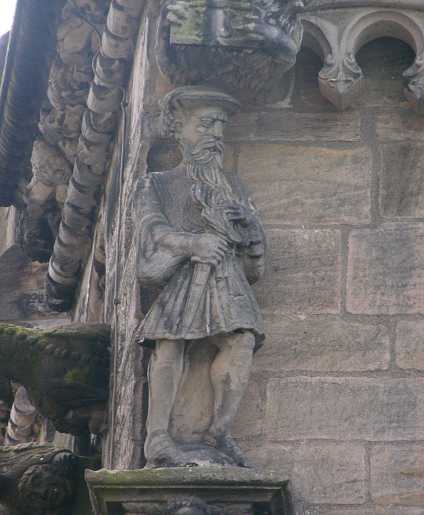 figure represents James VI when he would dress as a common man to walk in the city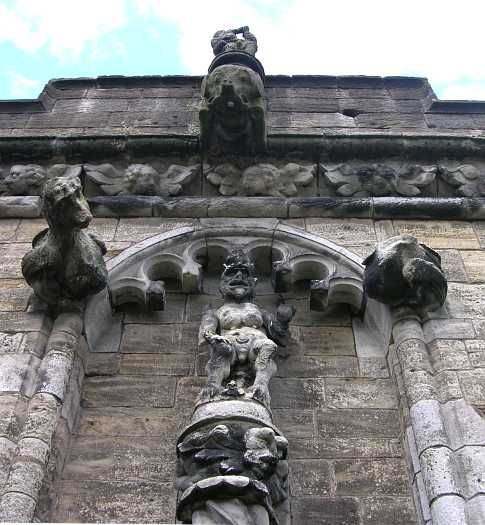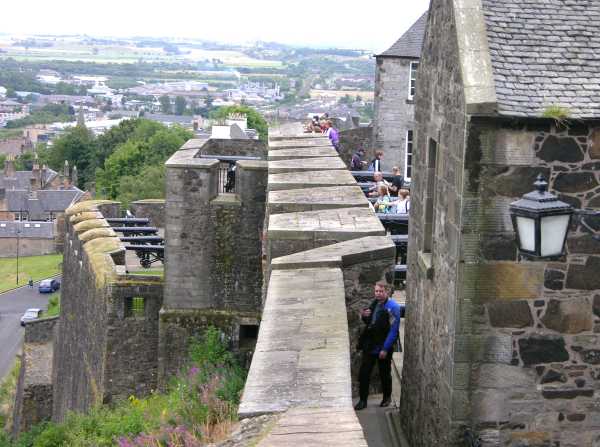 Jackdaw watching us eat lunch
We had a lunch of ready made sandwiches and surprising good fresh pastries on the deck above Stirling Castle Café. We enjoyed a view so beautiful that it didn't seem real.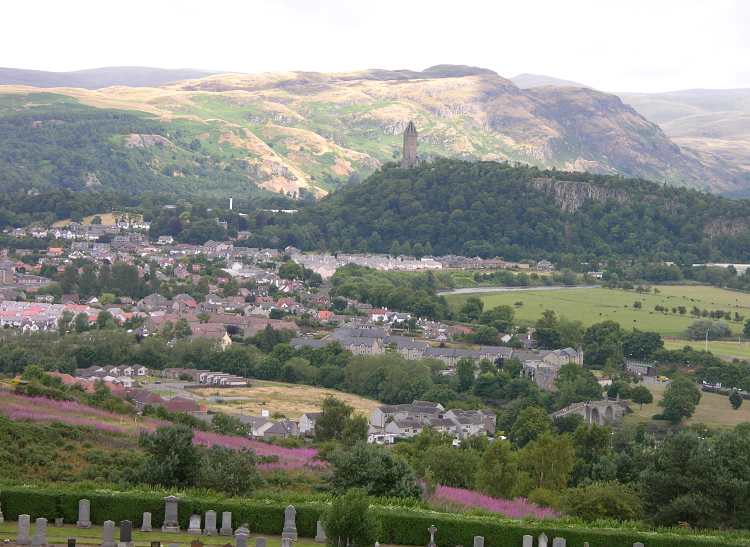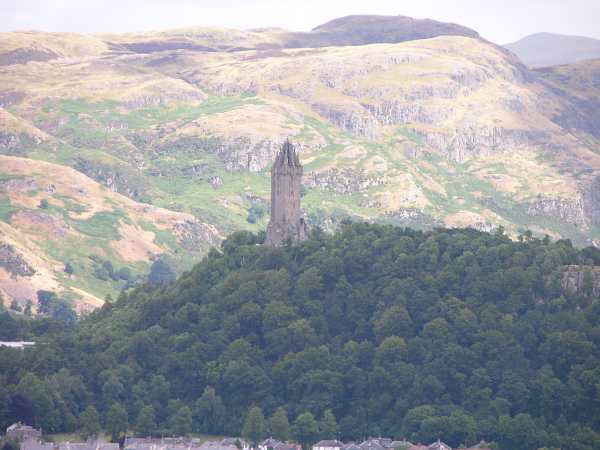 220 feet high Wallace Monument on the Abbey Craig 2 miles away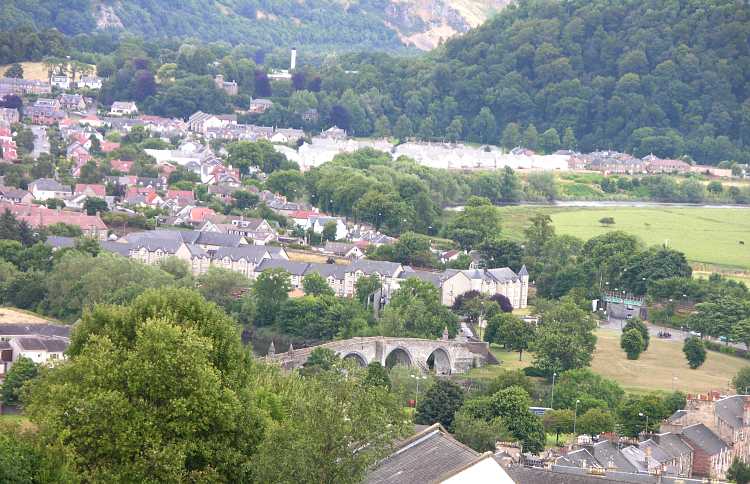 We turned away from the Walk and visited the information center below the castle. Then continued down hill to Argyll's Lodging, a 17th century townhouse that is included in the admission to the castle.
Then we continued down hill toward the train station, stopping whenever a plaque or shop interested us. The Oxfam thrift shop had a pretty good selection of books and music, but every ounce and inch in my carry on luggage is carefully hoarded.
Following the leisurely walk, we returned to Glasgow on a mid afternoon train.
Previous Page Scotland trip Next Page