The 68th Mackinac Island Lilac Festival Parade was held on June 12, 2016 and consisted of 60 parade entries and 12 floats. In addition to horses, carriages and wagons from Mackinac Island, Anvil Acres and Rice's Percherons were brought to Mackinac Island to participate in the parade.

The parade was led by the family of Don Andress, Carl Andress, and Jamie Andress, who are direct descendants of Chief Mackinac, as well as Don Keith and Darold Keith, descendants of Chief Pontiac and Chief Okemos. Don Andress led the Lilac Festival Parade every year starting in 1972, but passed away in 2018.

Thank you to the Chippewa Hotel for allowing us to photograph the parade from their 2nd story roof and to the Mackinac Island Convention Visitors Bureau for making arrangements and providing the Parade Lineup.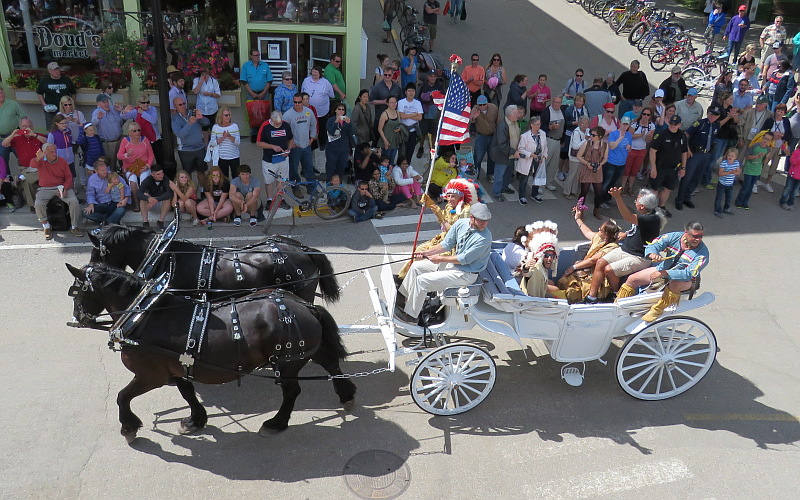 Donald "Duck" Andress and his family leading the Lilac Parade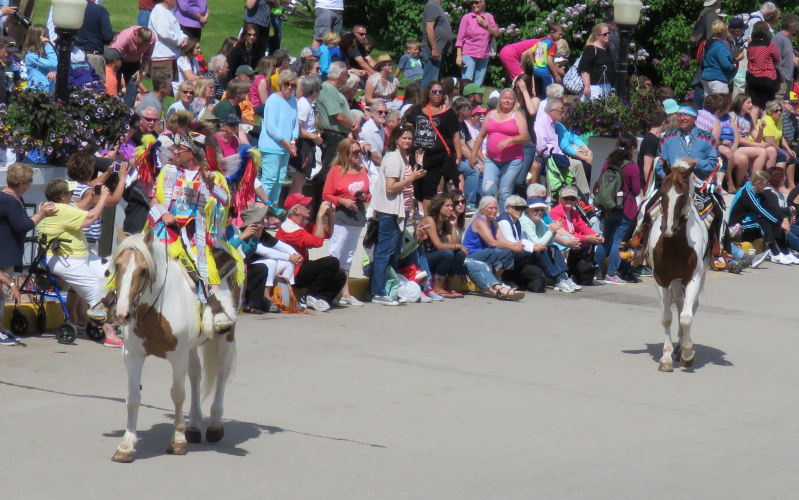 Don and Darold Keith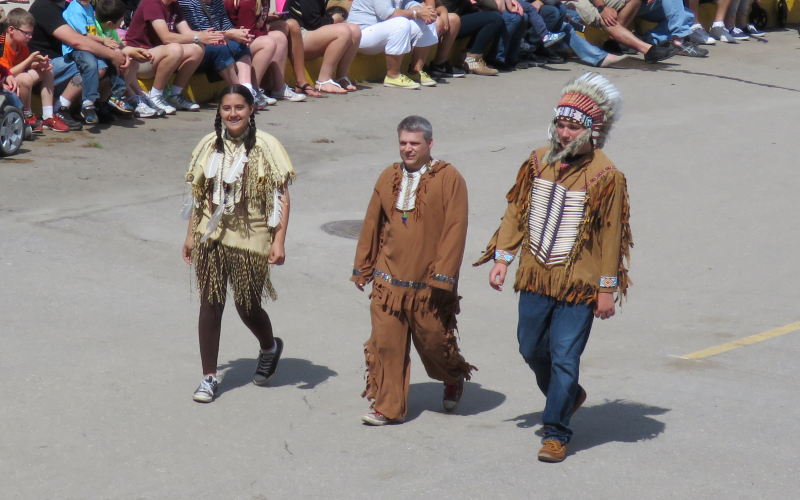 The Wisdom Keepers - Breanna White, Bill White, Branden Keith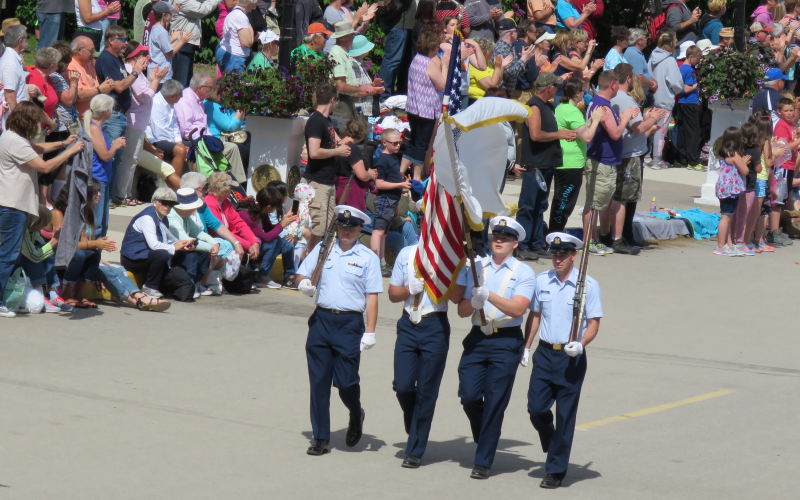 United States Coast Guard Station St. Ignace Color Guard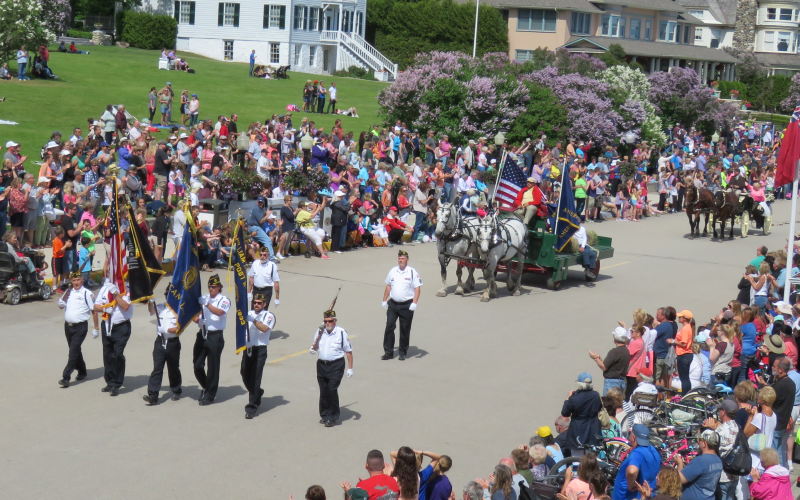 American Legion Post 299 Color Guard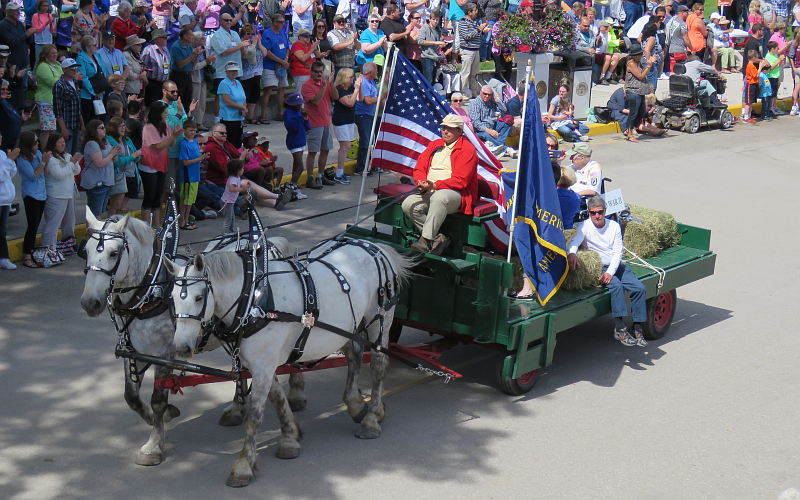 Mackinac Island American Legion Post 299 Veterans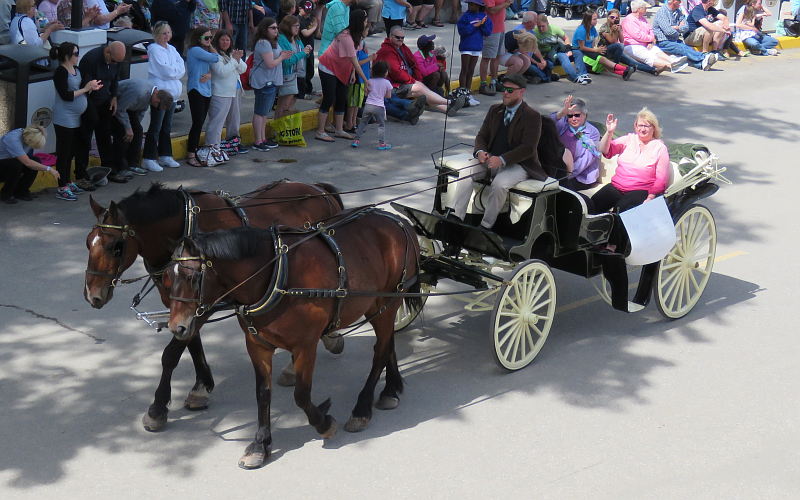 Mayor Margret Doud of Mackinac Island and Mayor Connie Litzner of St. Ignace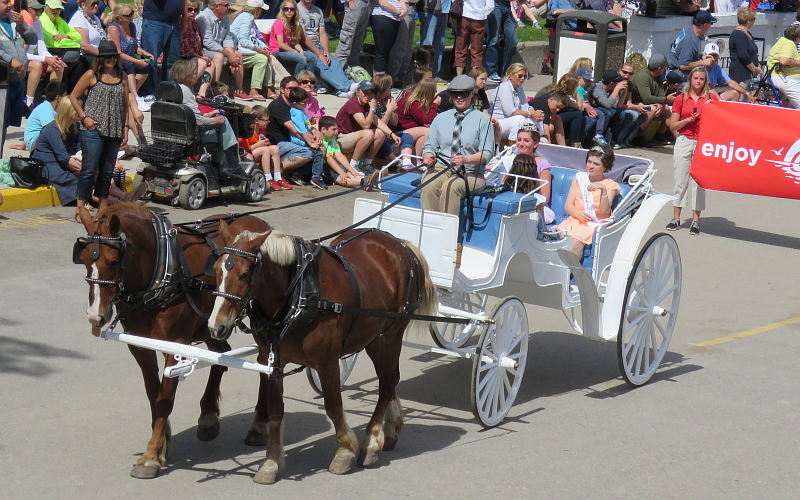 Lilac Festival Queen Peyton Waaso and her court, Cheyla Shunk, Grace Yakuber and Lilac Princess Luna Stamy.