After photography of the 2017 Mackinac Bridge Walk from shore, we started our walk at about 8:30AM. My Step Daughter, Mary Clow, had offered to Live Stream the walk on the Mightymac.org Facebook Page. The original plan was to stream a few minutes at the start of the walk, then a longer period during the middle of the walk, which we thought would be the most interesting.

Instead, Mary ended up Live Streaming our entire walk. We took a leisurely pace and completed the walk in about an hour and 45 minutes. Mary and I started a running commentary about the walk and weather, answering some of the questions which appeared in comments on the Live Stream. This had not been planed, but we slowly developed a style and I included some of the history of the building of the Mighty Mac, as well as some of the other things which we saw, such as Mackinac Island ferries, Old Mackinac Point Lighthouse and Fort Michilimackinac.

At the peak, nearly 900 people were watching the Live Stream at the same time and many thousands watched a few minutes. The archive can be viewed at 2017 Mackinac Bridge Walk Video. If you decide to watch part of it, I recommend jumping to the middle, where the views are more interesting and we had adjusted to doing the commentary.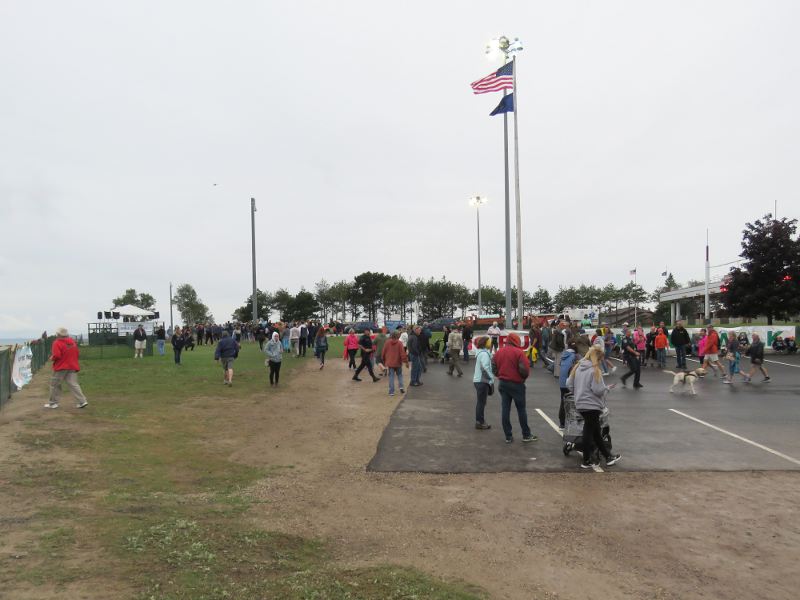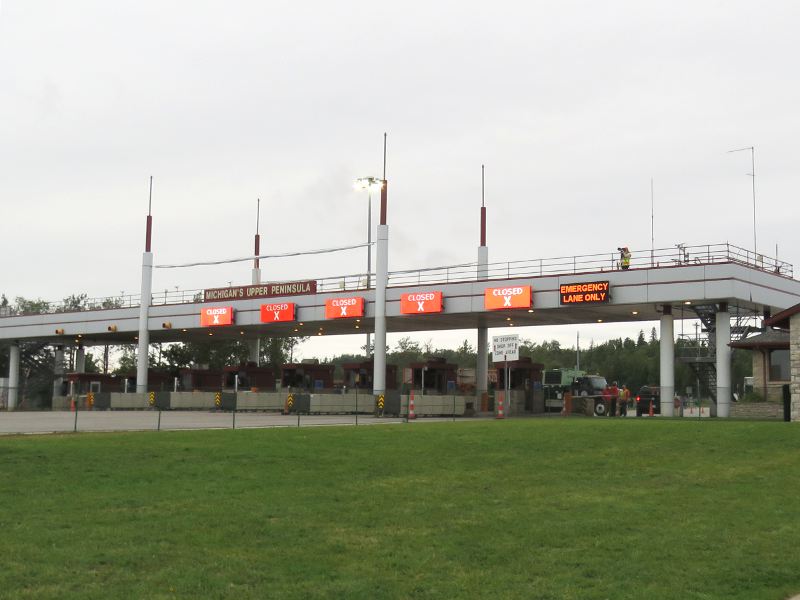 A rare view of the Mackinac Bridge Toll Booths with all lanes closed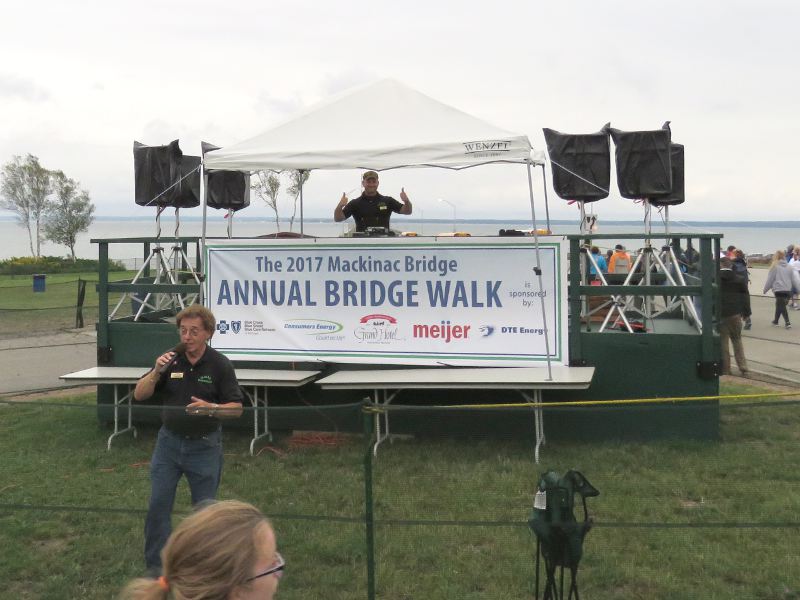 Encouragement for people starting the Mackinac Bridge Walk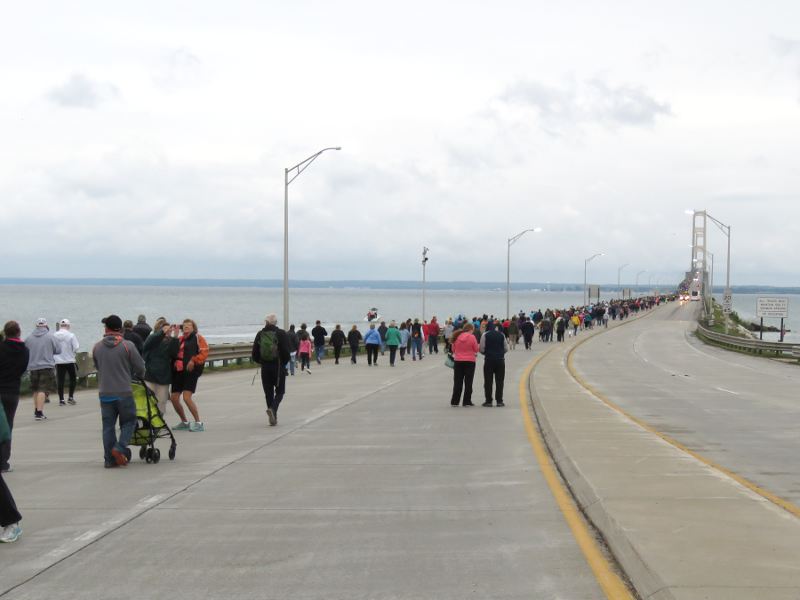 Starting out on the 2017 Mackinac Bridge Walk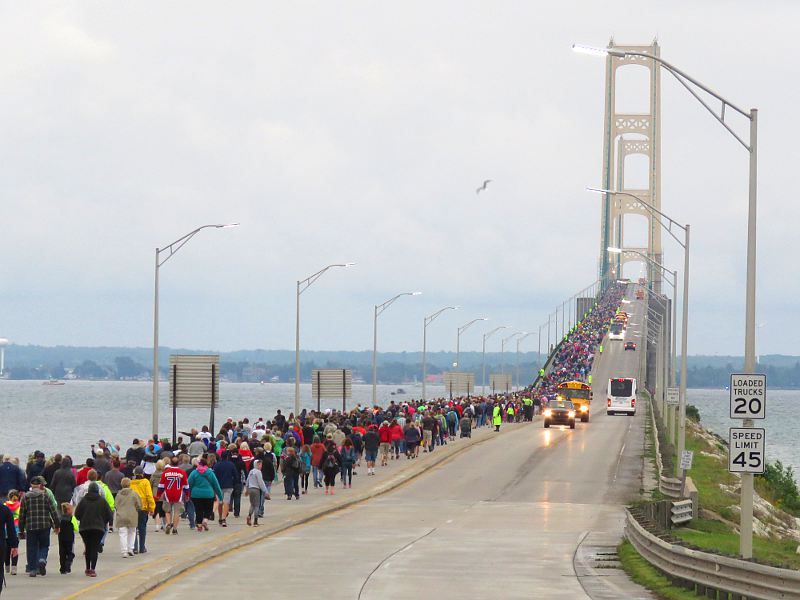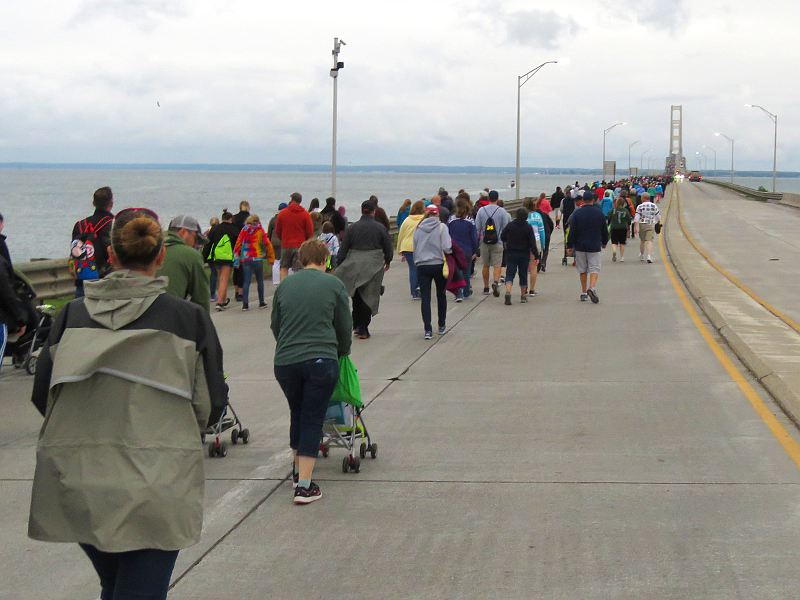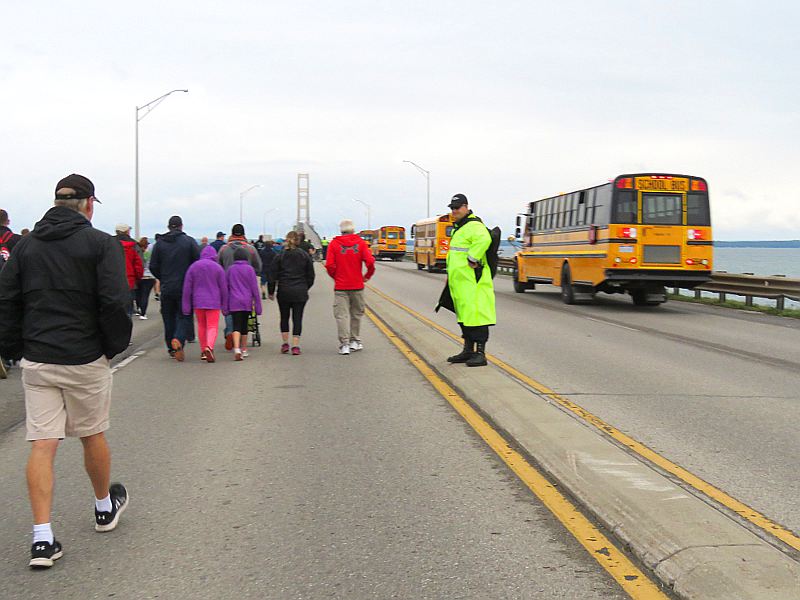 New for 2017, the National Guard men and women who have provided on Bridge security for many years
were replaced by Michigan State Police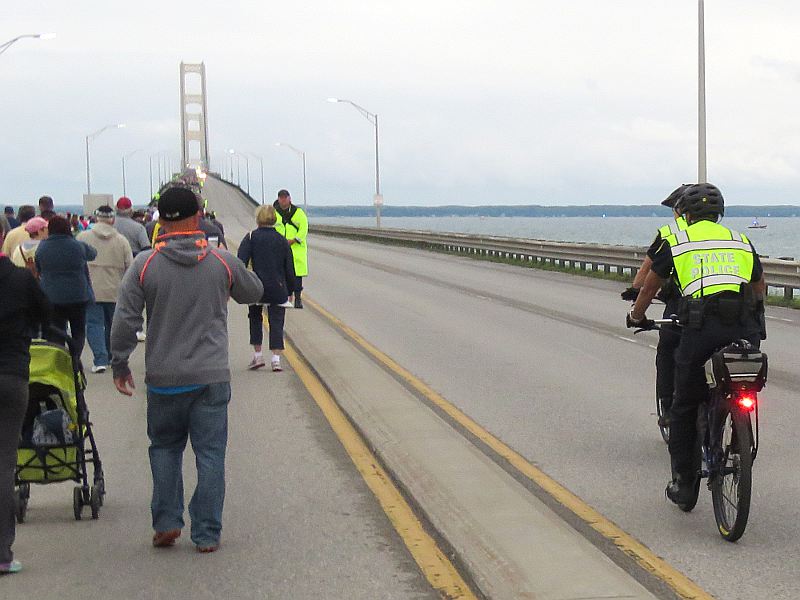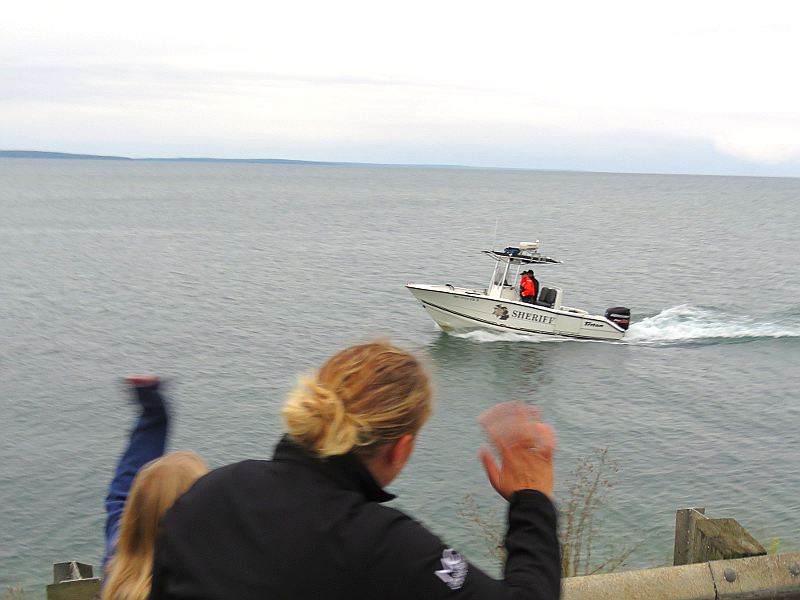 The water beneath the Mackinac Bridge was closed to all but cleared commercial vessels
for a distance of 1/4 mile to the east and west.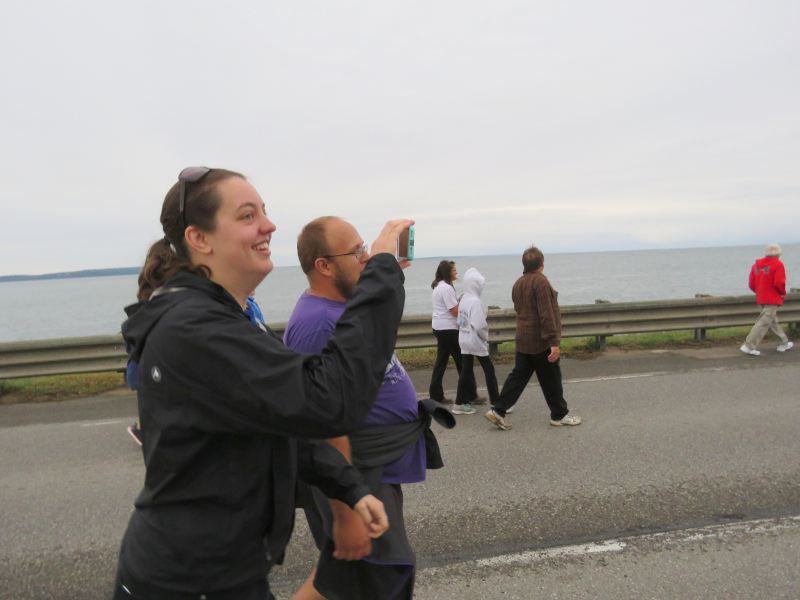 This my step daughter, Mary Clow, and her husband Nick.
Mary provided the Facebook Live Stream for Mightymac.org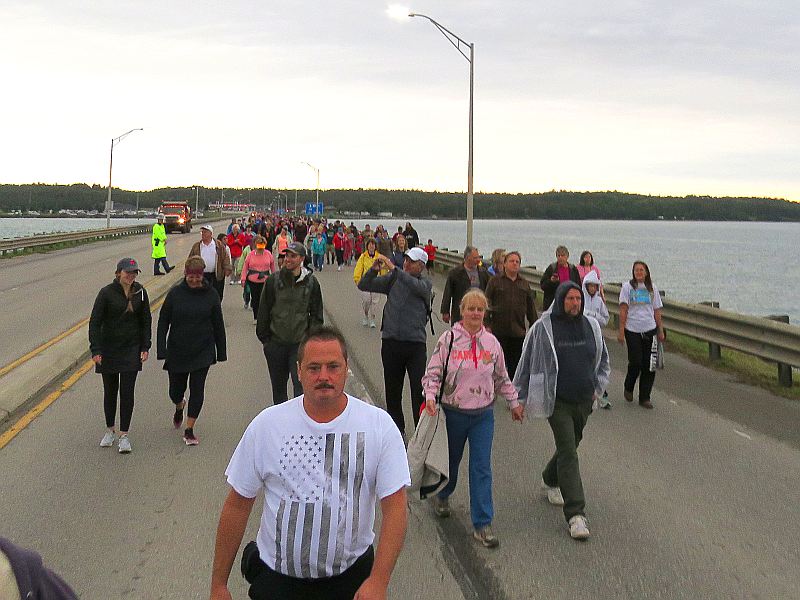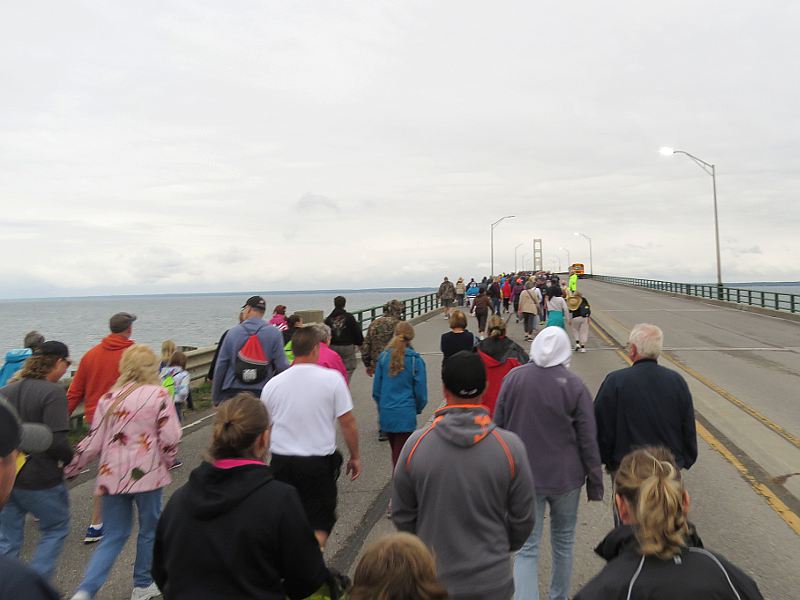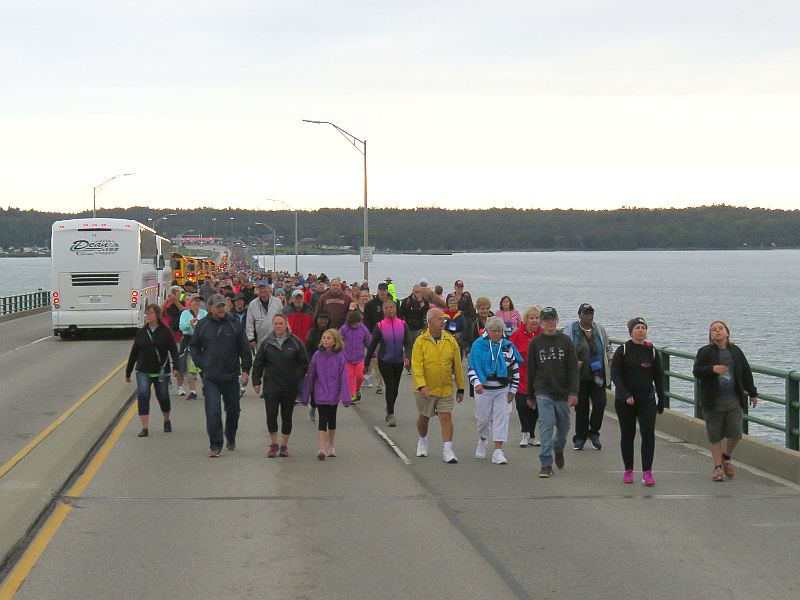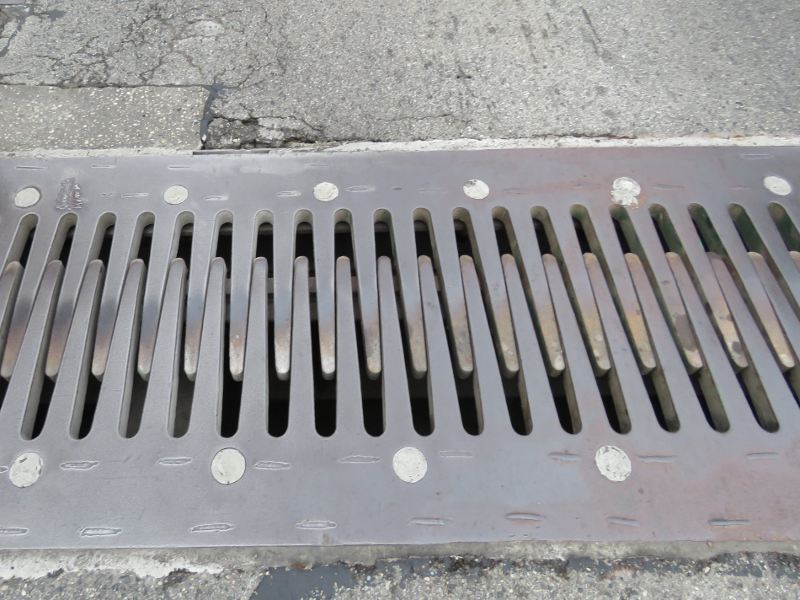 Joints which allow for the roadway expanding and contracting with the weather.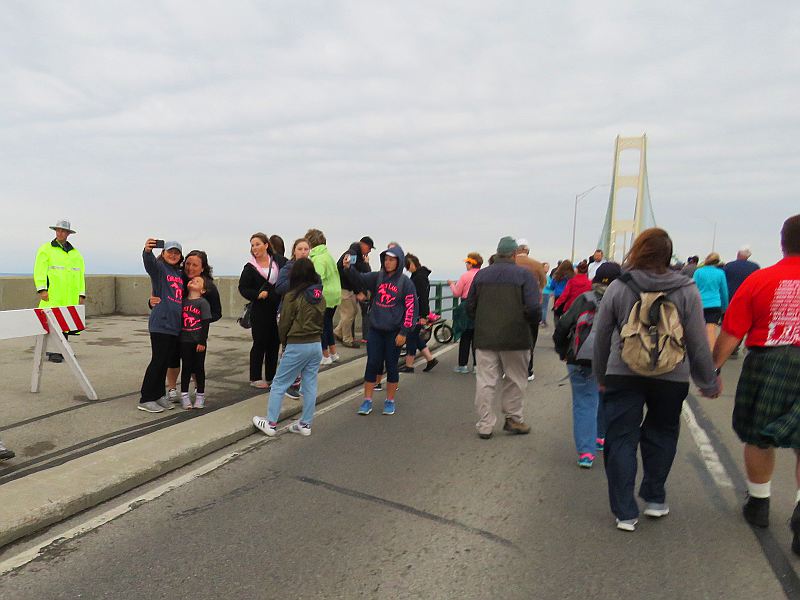 A brief stop at the north cable anchorage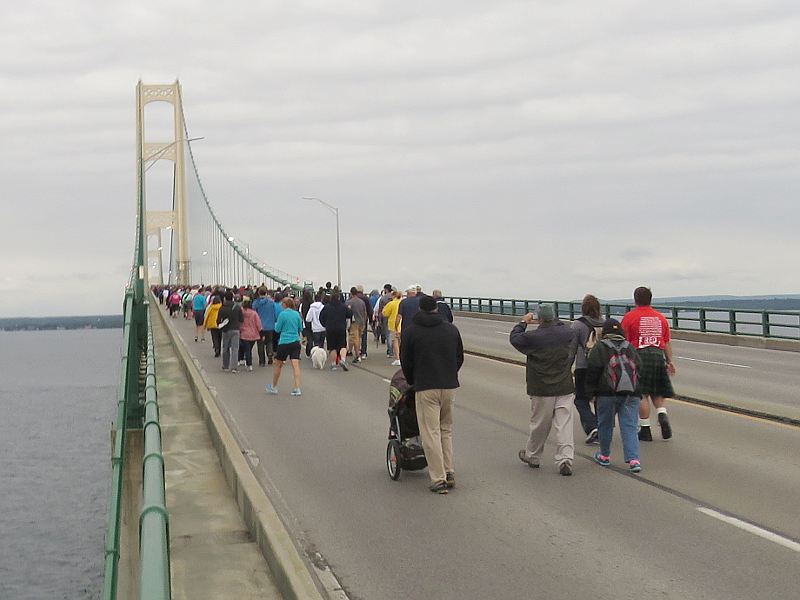 Page 1 - Before the Walk 2018 Mackinac Bridge Walk Information Page 3 - Second Half of the walk

copyright 2017-2018 by