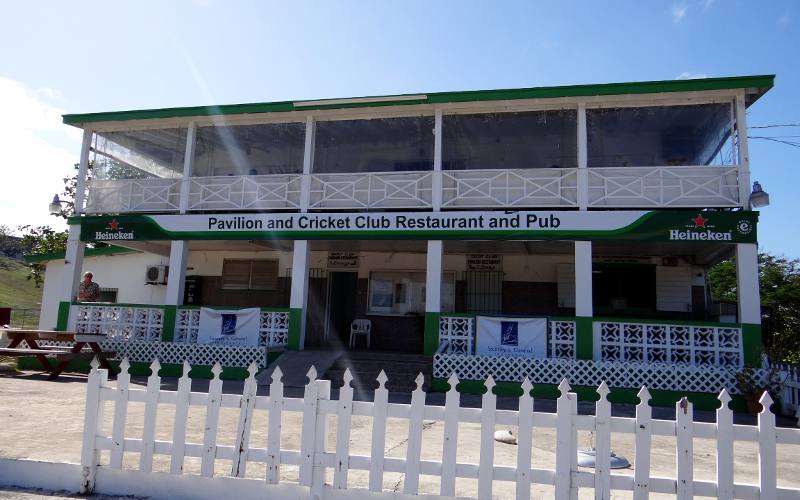 Pavilion and Cricket Club Restaurant and Pub
Sunday - day 4 (continued)
We returned to the taxi and Mr. Ferguson drove us down the hill and around to the Bahamas Cricket Club, where we concluded our private tour.
The Bahamas Cricket Club is a restaurant and pub serving British and Bahamian food. It really is a cricket club, but no matches were scheduled during our trip. The pub has several televisions showing live sports, but we went to the dining area on the 2nd floor deck which overlooks the cricket pitch and the ocean. We sat at a table with a nice view of Fort Charlotte, which we had just left.
The food was OK, but by this point in the trip I was tired of the identical batter being used at every restaurant. It was even on the "British fish & chips."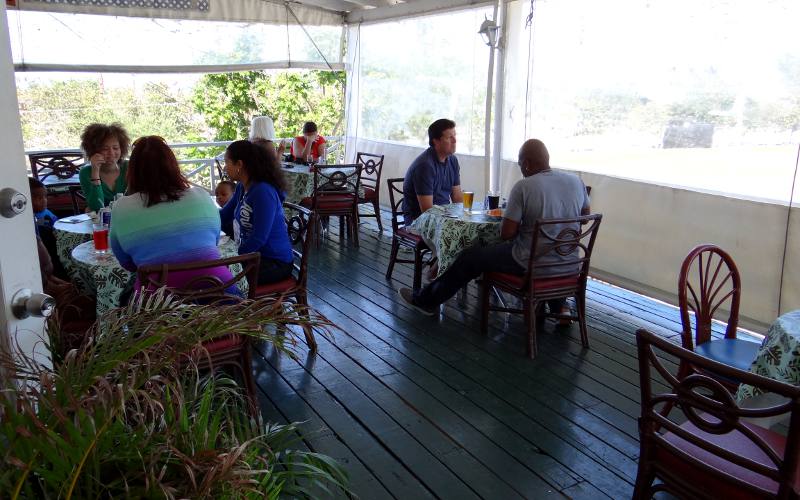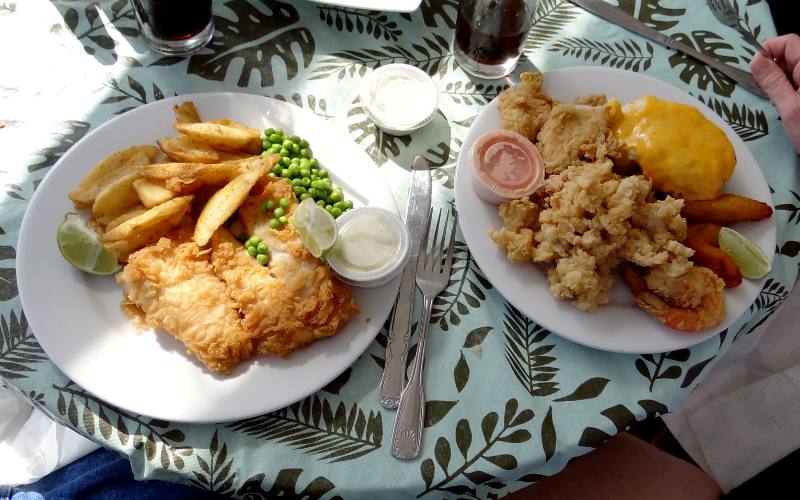 English fish & chips ($14) and a seafood platter ($21.50)
Leaving the Cricket Club, we walked across Bay Street to Arawak Key, then followed the shore looking for shells and rocks as we made our way back to our hotel.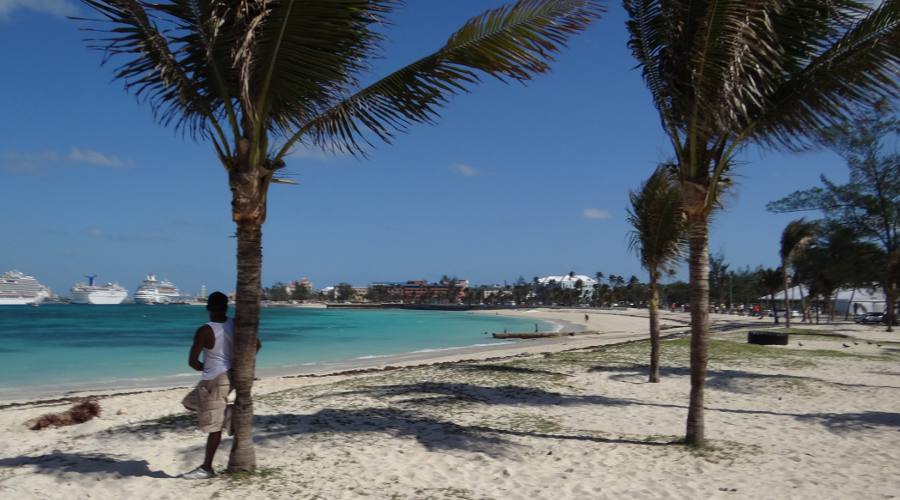 Western Esplanade Beach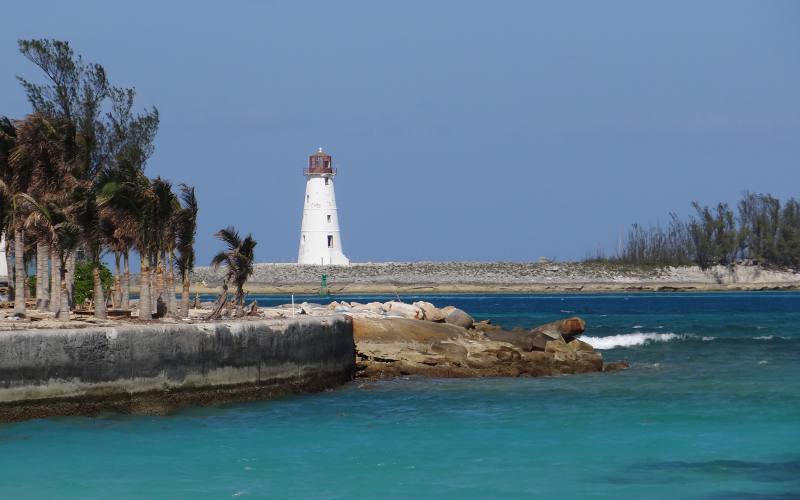 Paradise Island Light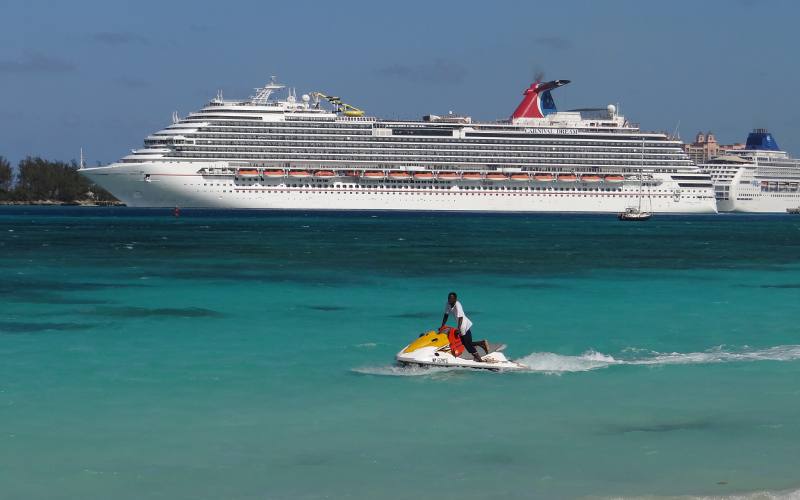 Big Ship Small Ship (Prints & greeting cards)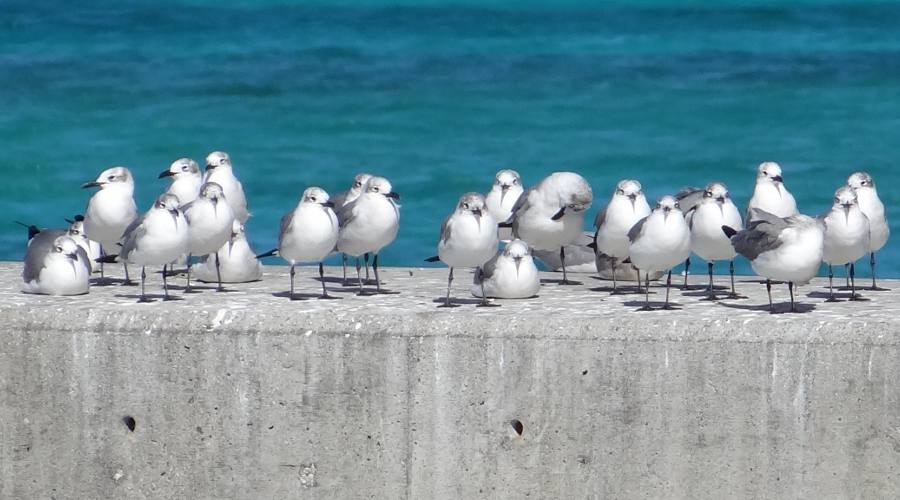 Bonaparte's Gull (Chroicocephalus philadelphia) (Prints & greeting cards)