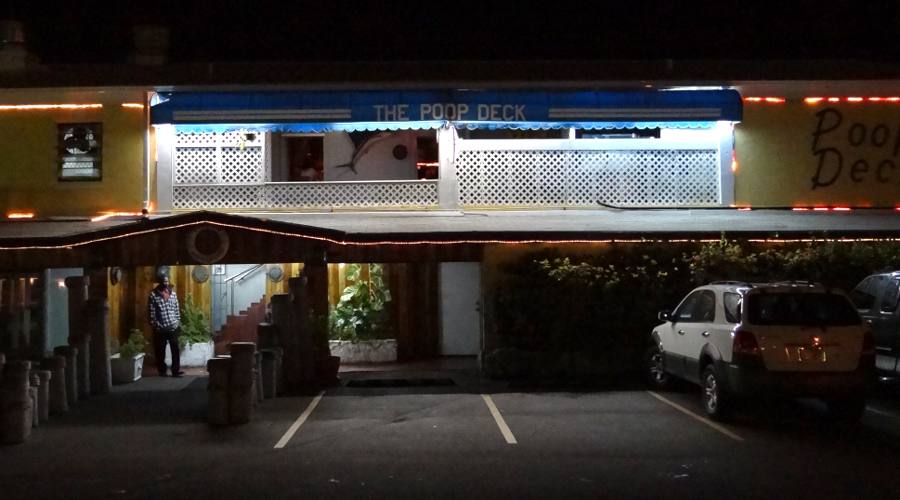 The Poop Deck
Sunday - day 4 (continued)
This evening, we had our best meal of the trip, at The Poop Deck. They have two locations and we went to the one which has been open since 1972 on the east side of Nassau. The dining room is crowded and not at all fancy. It was a cool, windy evening so the plastic screens were closed and there wasn't much of a view.
The presentation was nothing special, but the food was very good. Linda had brochette of garlic shrimp and I had spicy fried chicken. Both dishes tasted very good, though I would have liked the pieces of chicken to be larger. The roasted garlic potatoes were wonderful.
We finished the meal by splitting a serving of warm guava duff, a delicious labor intensive dessert made by folding the fruit into the dough, boiling and serving with a Bahamian cream sauce.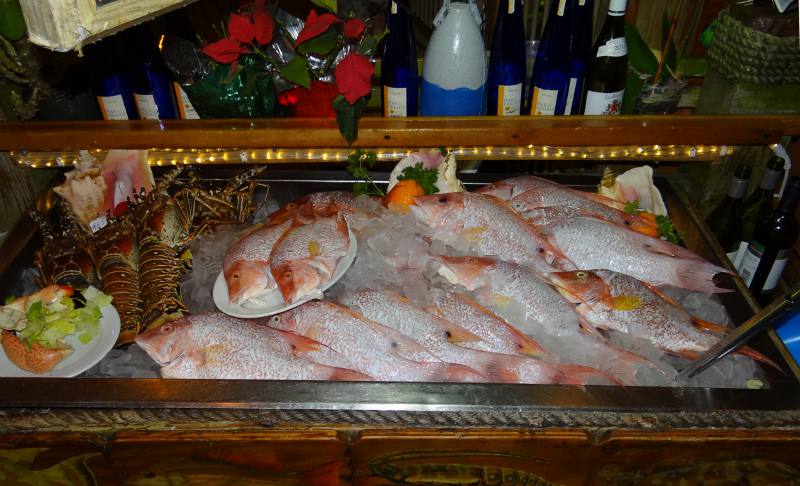 The daily catch is never frozen and is caught the very same day.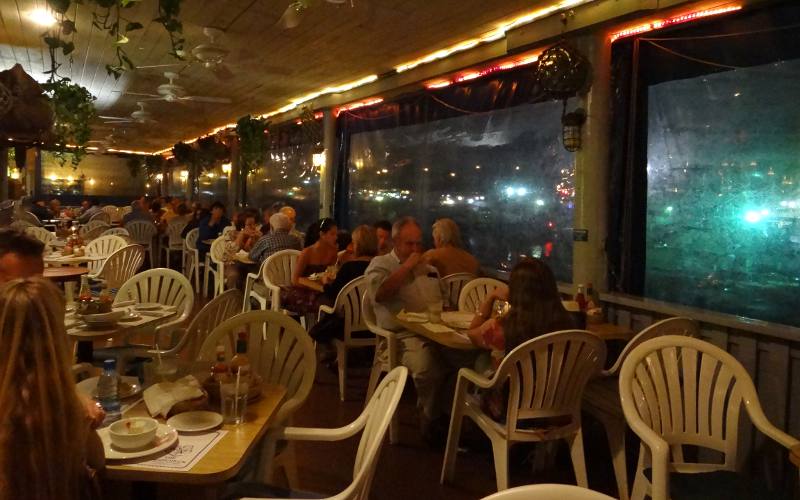 If the weather was nicer, those windows would have been uncovered and provided a view of the harbor.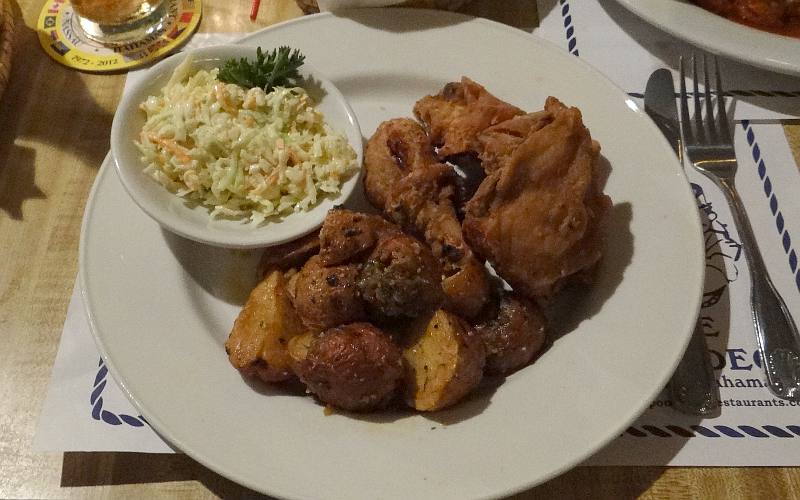 Spicy fried chicken, coleslaw and roasted garlic potatoes ($19.75)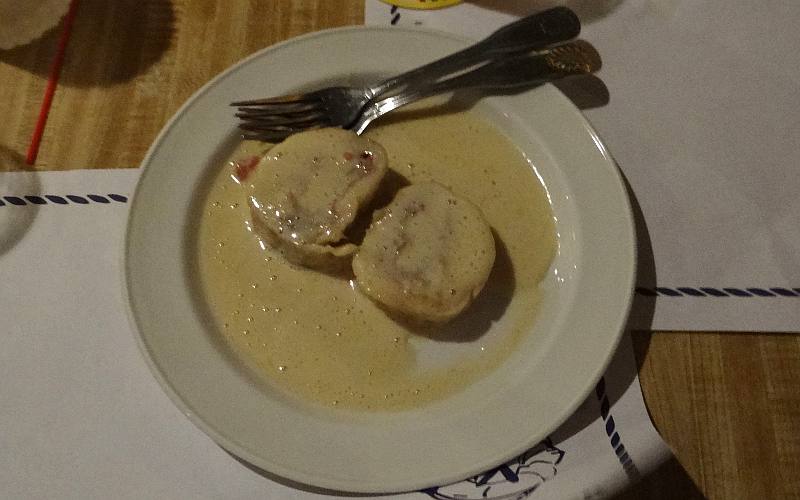 Bahamian guava duff with brandy cream sauce ($10.75)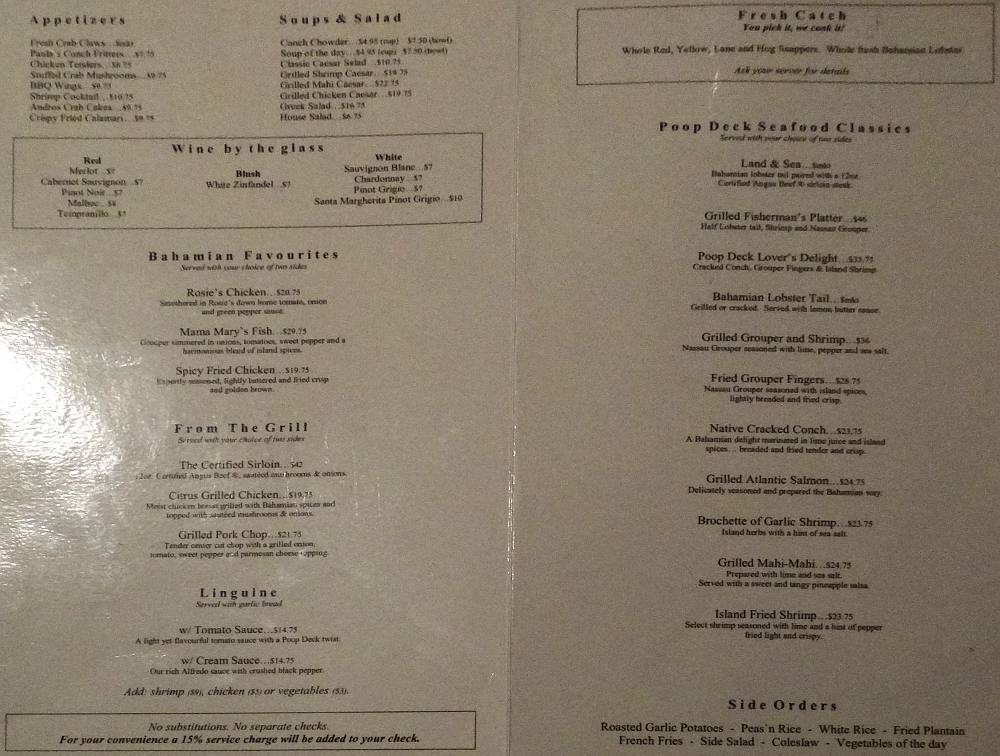 Click on the menu for a larger version of the February 2013 Poop Deck menu