Touring the United States Coast Guard Cutter
Biscayne Bay (WTGB 104)
Previous Page
Next Page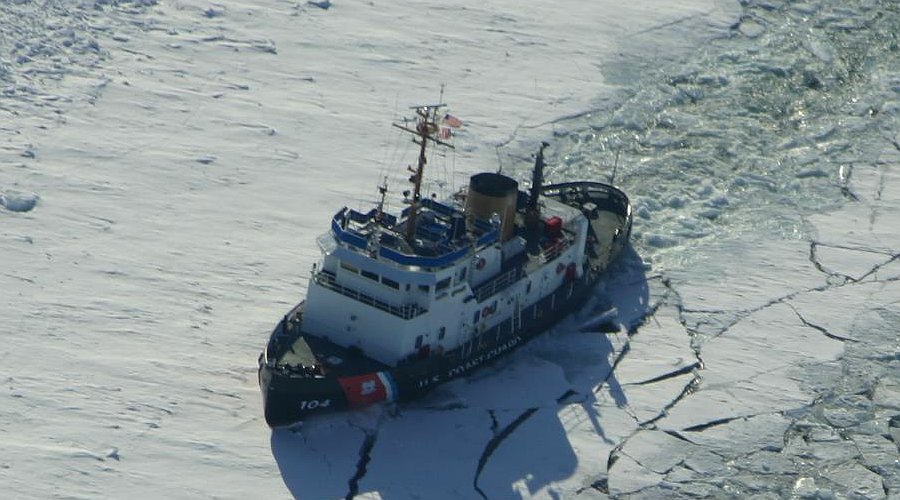 The Biscayne Bay breaking ice in Lake Michigan - photo courtesy of Todd Wright.
The photos on board the USCGC Biscayne Bay were taken on May 23, 2013 during a private tour conducted by the Executive Officer, LT Andrew P. Perodeau. Thank you to Lt. Perodeau and the United States Coast Guard 9th District for providing this fabulous opportunity.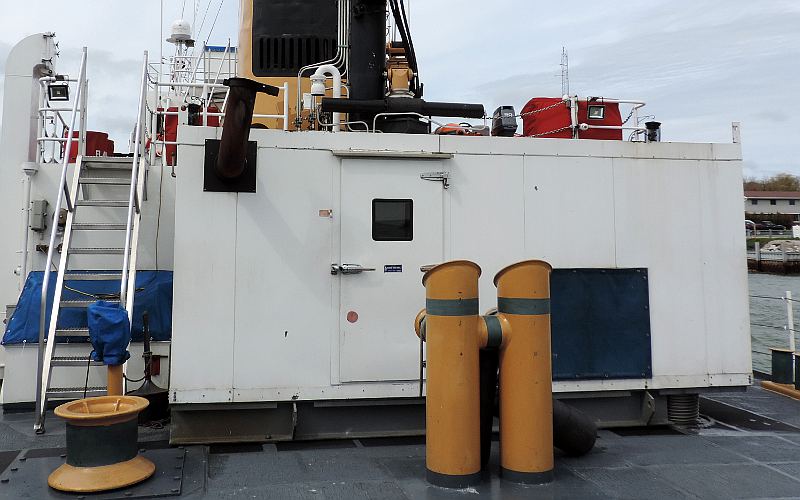 This removable van houses the Biscayne Bay's "bubbler" system which pushes jets of low pressure air & water under the
hull to stir the water around the ship, lubricate the ship as she moves through the ice pack, and prevent the formation of ice.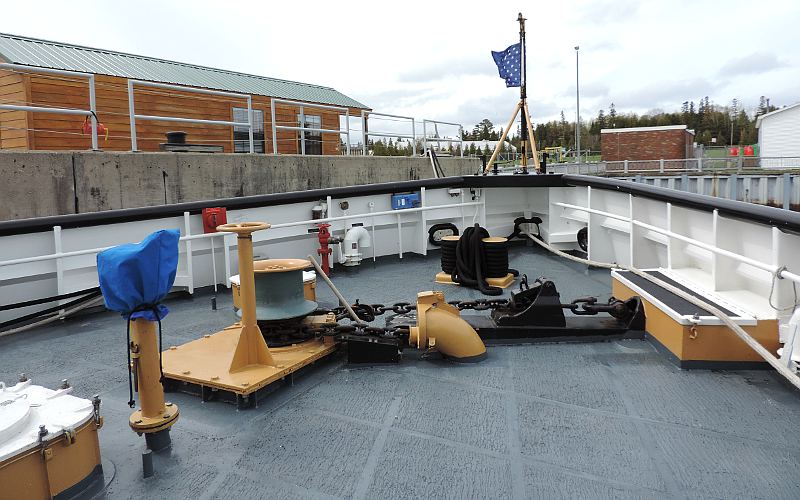 Bow of the Biscayne Bay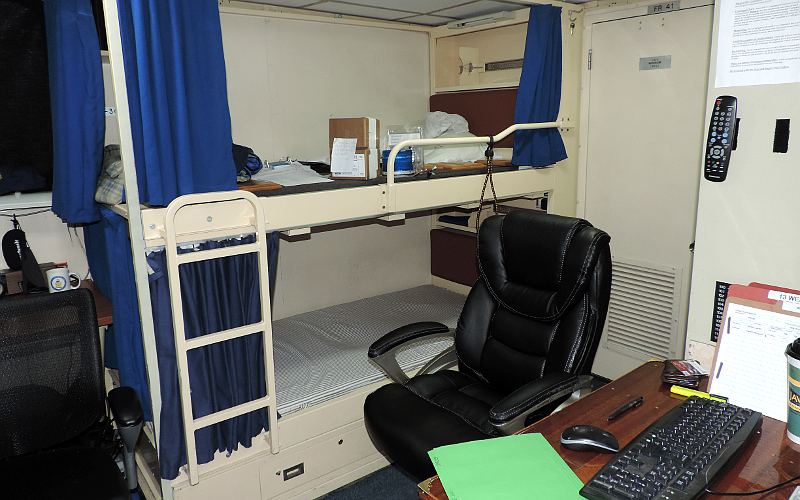 Officers' quarters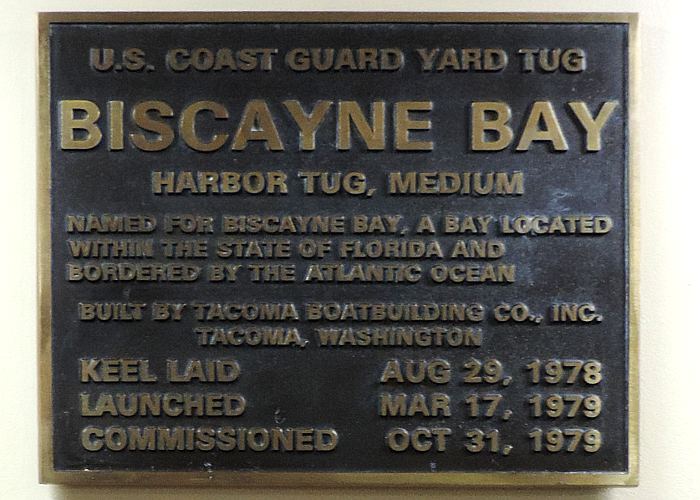 Commissioning Plaque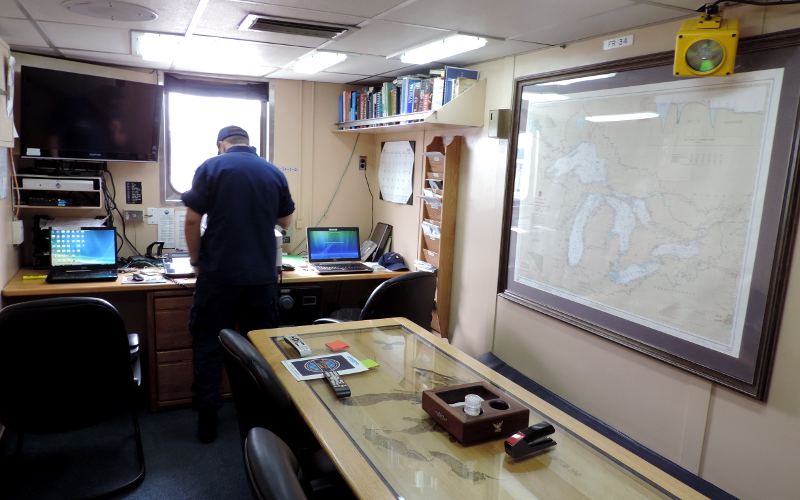 United States Coast Guard Cutter Biscayne Bay (WTGB 104) board room

Biscayne Bay mess deck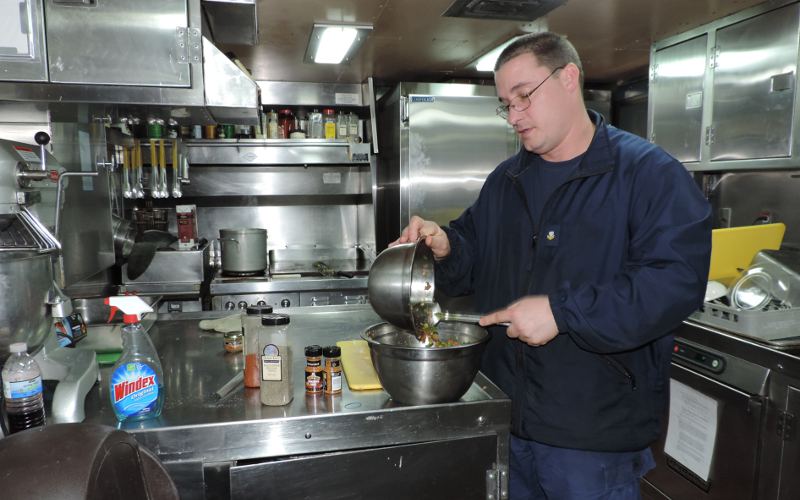 Food Service Specialist Petty Officer 2nd Class Troy Hall is preparing lunch for the crew in the galley.
Hall is also a member of the Biscayne Bay's Ice Rescue Team.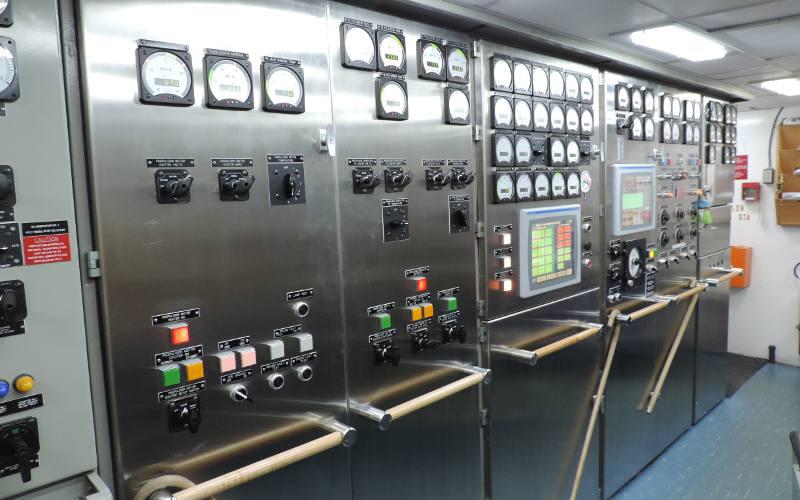 Biscayne Bay Engineering Room - the wooden canes would be used to pull someone away from the equipment
if they were receiving an electric shock.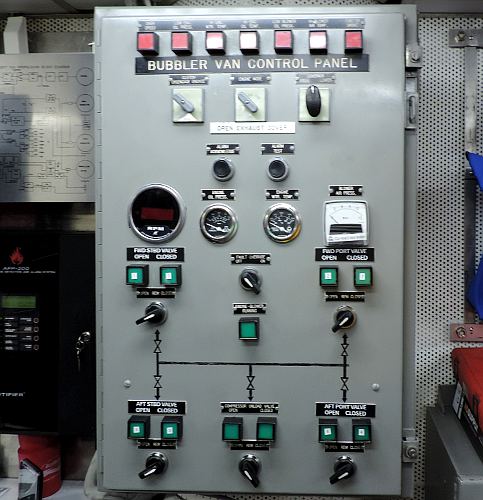 Bubble van control panel in the engineering room
Biscayne Bay Home Page 2 of this tour
copyright 2013-2017 by Keith Stokes