Page 2 of a tour of the United States Coast Guard Cutter
Biscayne Bay (WTGB 104)
Previous Page .

One of the Buscayne Bay's two 1,426 horsepower Fairbanks Morse 10 cylinder diesel engines
Like all of the Bay Class icebreakers, the Biscayne Bay has diesel electric propulsion. Diesel engines power electrical generators which provide power for the electric motor that drives the main propulsion shaft and the 8'6" diameter propeller. Power for the Biscayne Bay is provided by two 1,426 hp (1,063 kW) Fairbanks-Morse diesel engines through two 125 kW generators. That power is used to propel the ship with a 2,500 hp (1,900 kW) Westinghouse electric motor which provides high torque at low rpm.
When combined with the bubbler system, this high torque motor can move the Mackinac through fresh water ice up to 20 inches thick, and break ice up to 3 feet thick by ramming.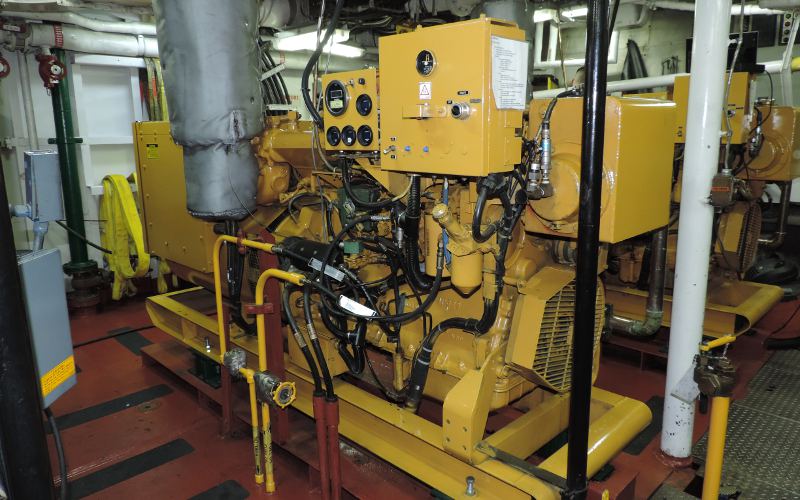 The two 125 kW generators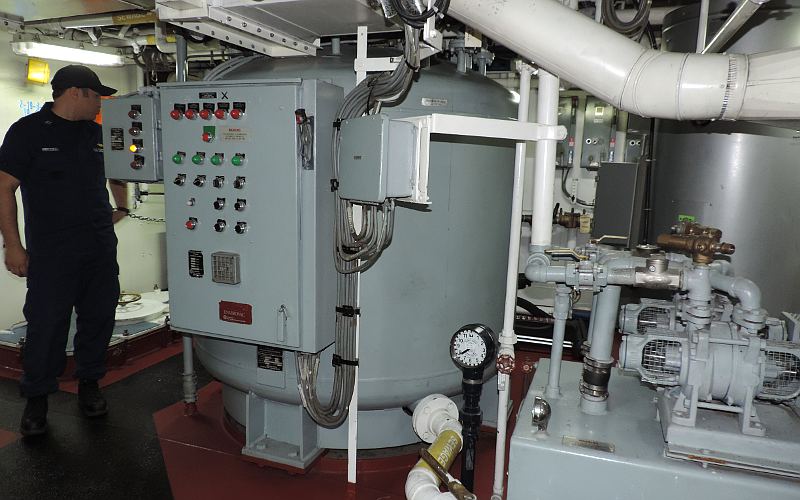 Vacuum Sewage System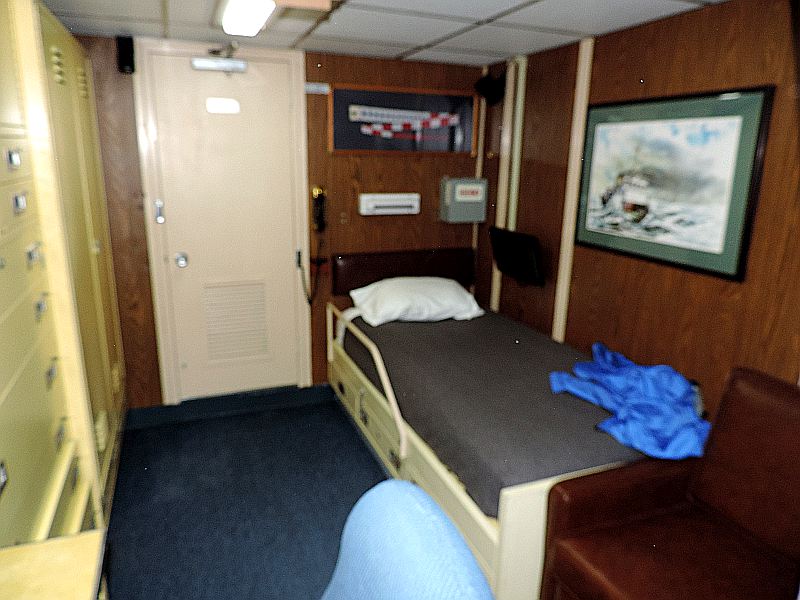 Captain's Quarters (I apologize for the quality of this photo.)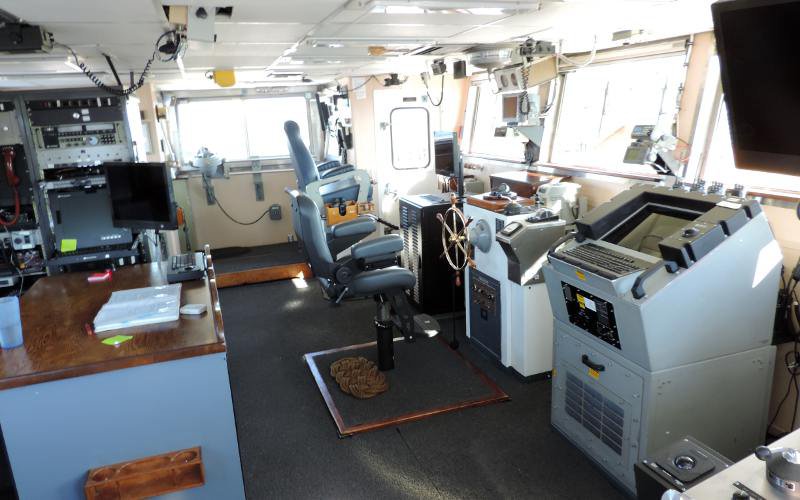 Biscayne Bay pilothouse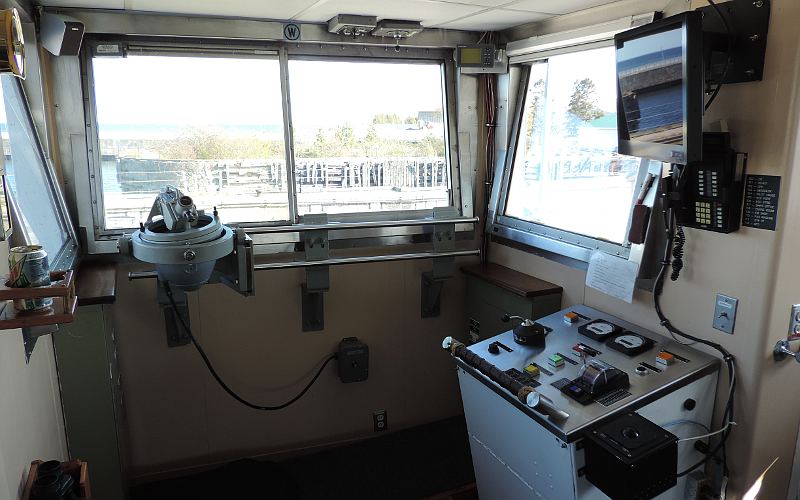 Starboard observation station with telescopic Alidade at left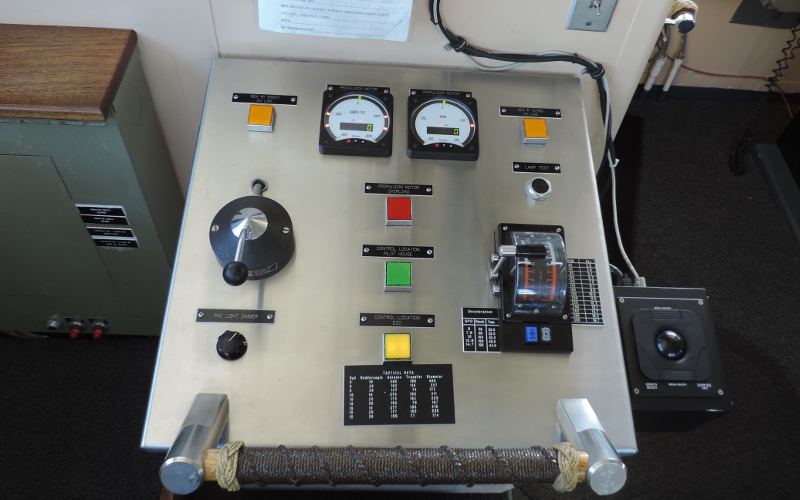 Auxiliary controls for docking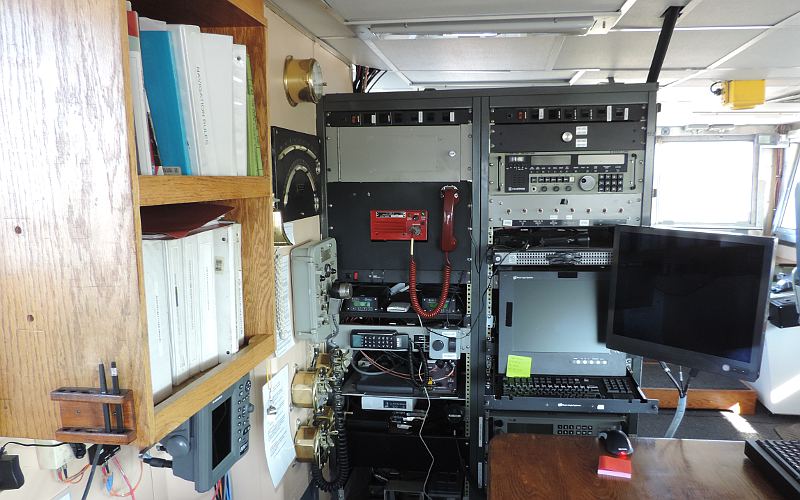 Communications
As I was taking exterior shots of the Biscayne Bay before leaving, I noticed a sign on the fence at the end of the dock saying that since 2001, the end of the dock has been reserved for the largest nesting colony of common terns in the upper Great Lakes. This is a collaboration between the Coast Guard and the Seney National Wildlife Refuge staff. Populations of the common tern have declined due to loss of breeding habitat and competition with gulls for nesting sites.

Common Tern Reserve at US Coast Guard Station St. Ignace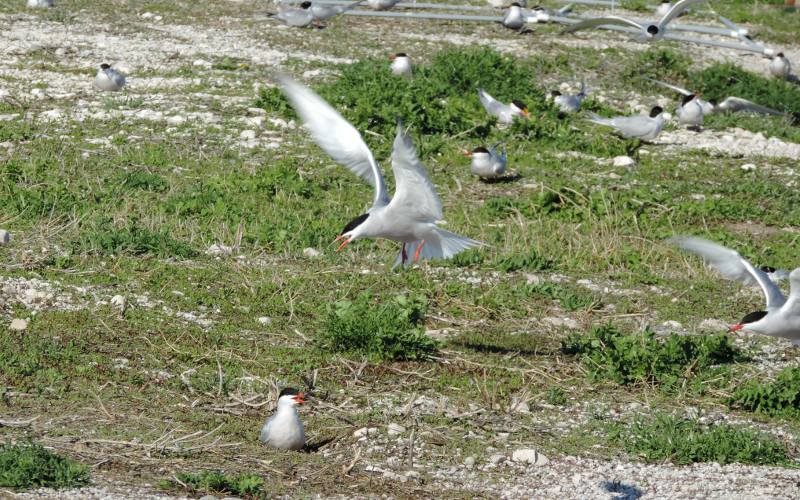 Common Terns (terna hirundo)
Biscayne Bay Home Page 1 of this tour
copyright 2013-2017 by Keith Stokes