Keith Stokes' Costa Rica Trip
Rio Frio river cruise - Cana Negro
January 11, 2008
Previous Page
Next page

Sunset tour bus parked next to El Caiman Restaurante y Bar.
We stopped at El Caiman Restaurante y Bar, where we placed our lunch orders before boarding a pontoon boat for the river cruise. We saw our first caiman within a few feet, then started along the river, pausing frequently as the guides spotted many birds, howler monkeys, white-faced capuchin, bats, basilisk, and a three toed sloth. The best part was probably the 15 minutes that we sat about 20 feet from a group of 6 of the white-faced monkeys.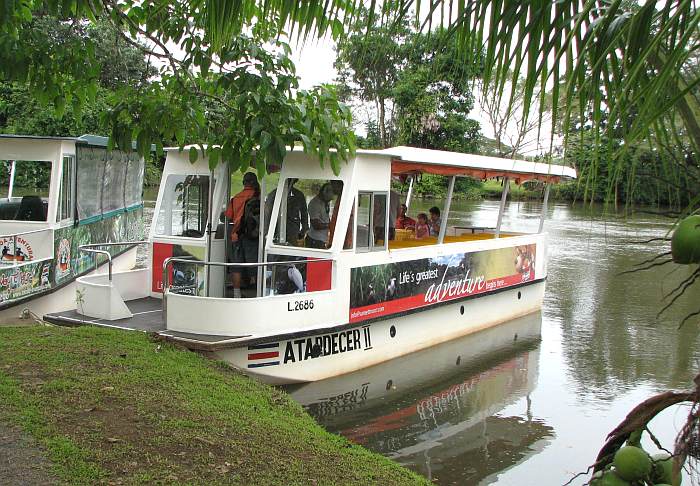 River Cruise - Cana Negro, Costa Rica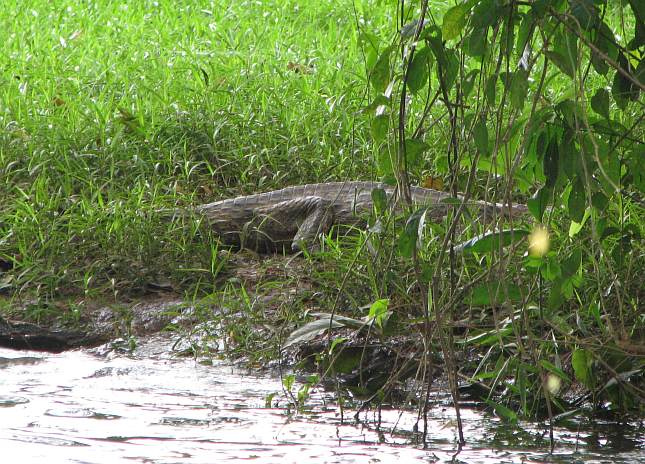 Spectacled Caiman (Caiman crocodilus)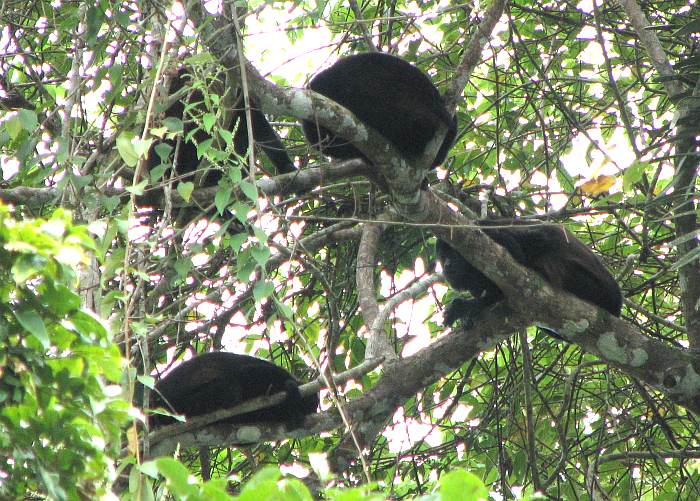 Mantled Howler Monkeys (Alouatta Palliata)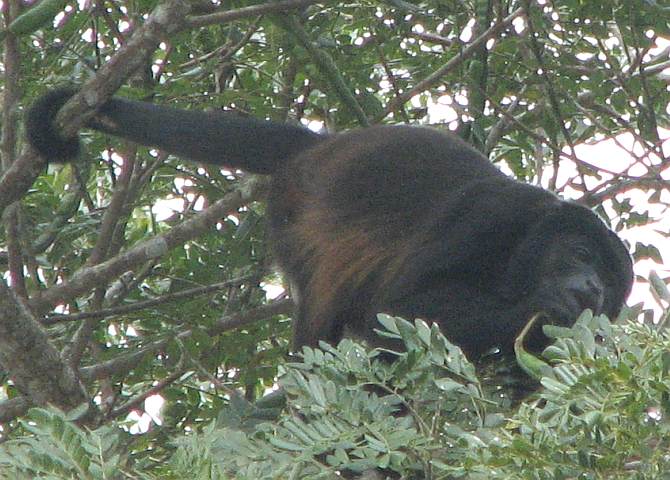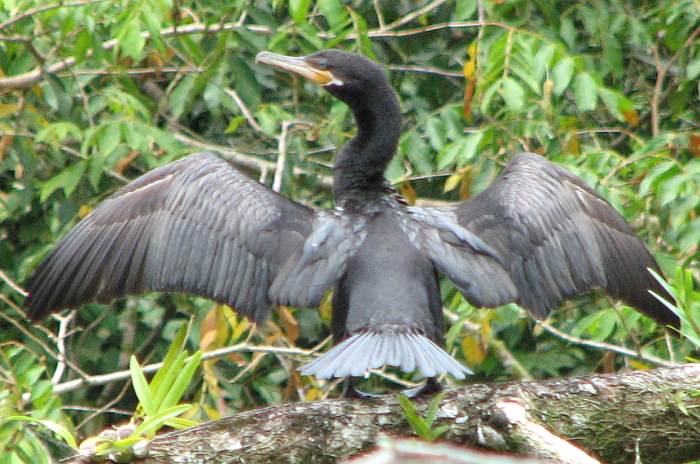 Neotropic Cormorant (Phalacrocorax brasilianus)
Not to be confussed with the Anhngas which were also along the river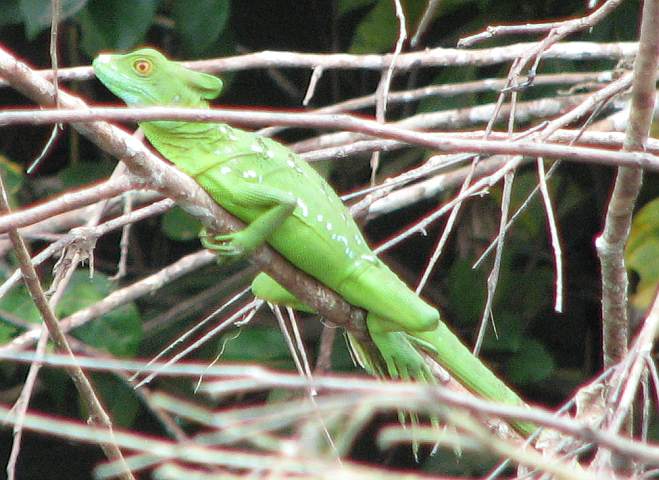 Green Basilisk (Basiliscus plumifrons). Nicknamed the "Jesus Christ Lizard" because folds of skin on
their feet allow them to run quickly across the surface of the water.
Previous Page Costa Rica Trip home Next page
Keith's other trips Mighty Mac Home