Touring Windsor Castle
April 27, 2010

Touring St. George's Chapel, the garden, and the royal apartments at Windsor Castle.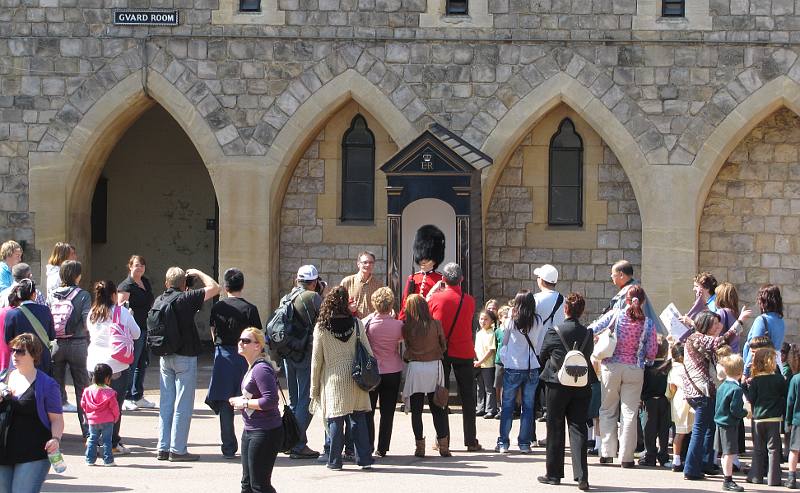 Tuesday - day 4 (continued)
At the conclusion of the Windsor Castle Changing of the Guard, many of the crowd who had been watching the ceremony crossed over to the post outside the Guard Room to take pictures with the duty guard.
While that was taking place, I noticed a couple of vehicles pulling up to the other end of the building and took a quick photo of the Changing of the Guard's Luggage.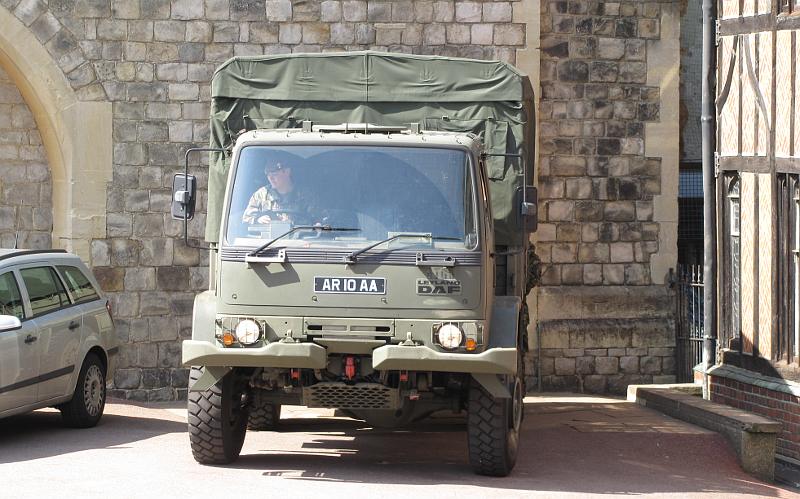 The Changing of the Guards' luggage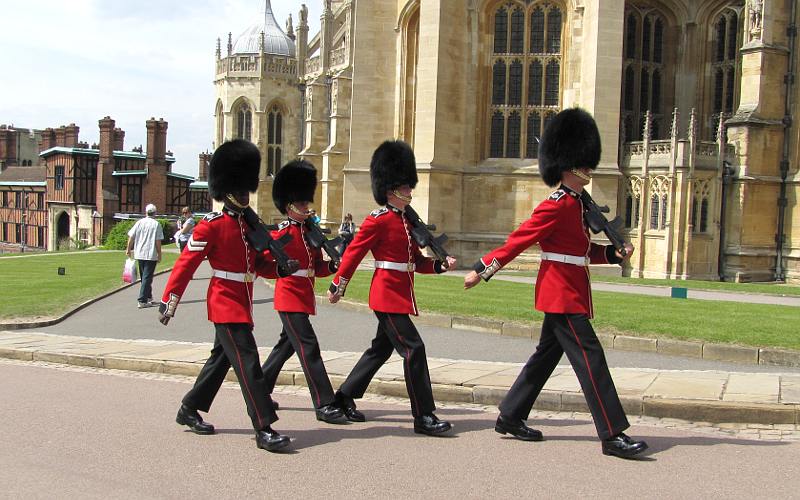 Grenadier Guards
We continued on to visit the portions of Windsor Castle that were open to the public. Windsor Castle is an official residence of The Queen and the largest & oldest occupied castle in the world.
One of the few buildings which we were permitted to enter was St. George's Chapel which was started by King Henry III in the early 1200s. King Edward III founded the college of St. George at Windsor in 1348 and St. George's Chapel became the Mother Church of the Order of the Garter. A special service for the Order of the Garter is still held in the chapel every June and is attended by the members of the order.
St. George's Chapel has been the site of many royal weddings, particularly the weddings of several of Queen Victoria's children. But it is the site of many more royal burials, including King Edward IV, King Henry VI, Queen Jane Seymour, King Henry VIII, King George III and Queen Mary.
Unfortunately, the Royal Trust does not permit photos in the few buildings that visitors are allowed to enter.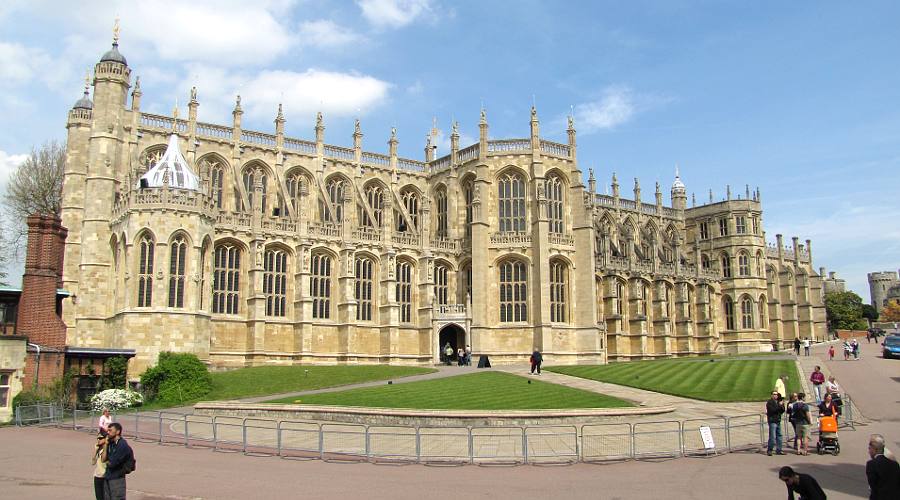 St. George's Chapel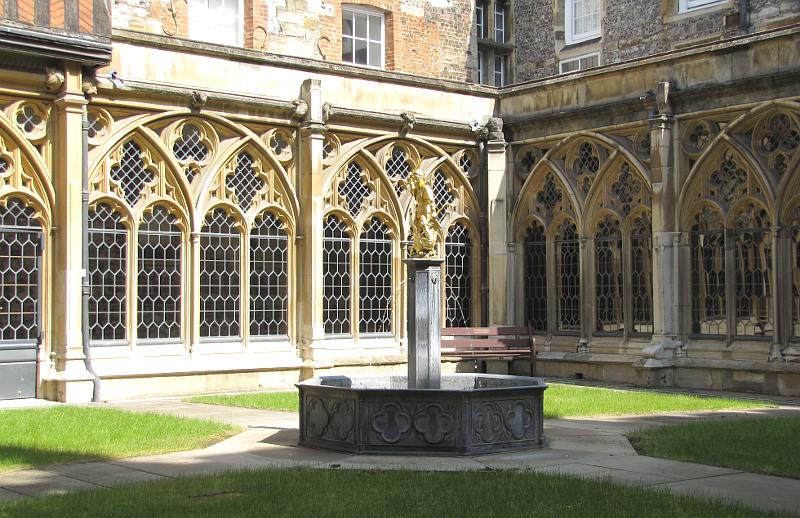 Dean's Cloister as seen from the St. George's Chapel Gift Shop - the interior tracery of the cloister was built in 1352.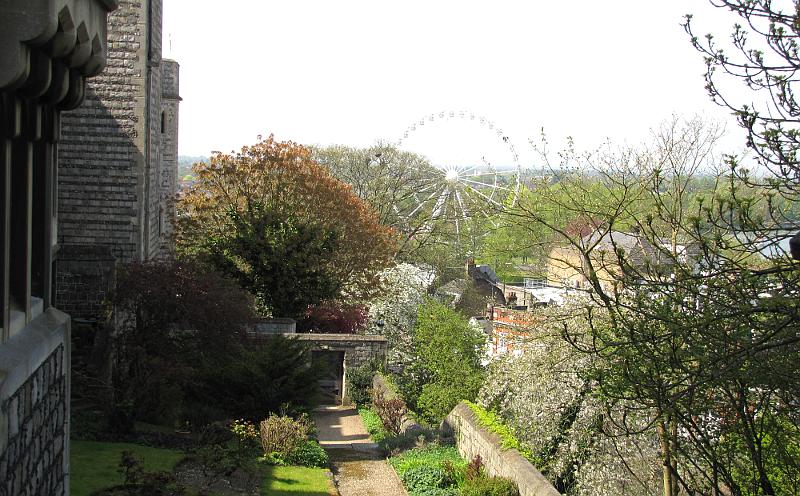 Legoland Windsor Ferris wheel in the distance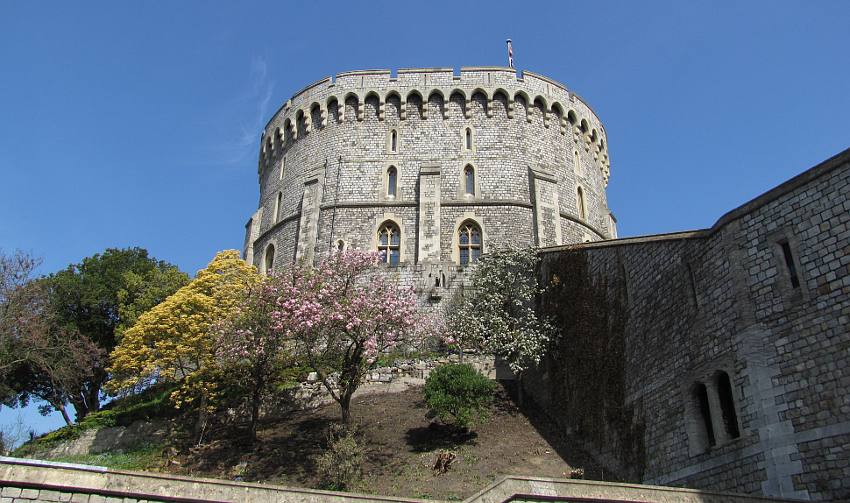 The Round Tower crowns the hill in the Middle Ward of Windsor Castle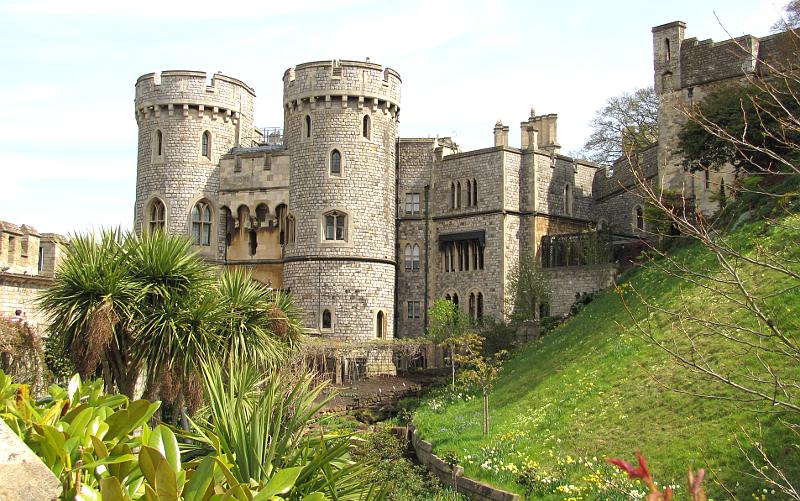 The Middle Ward has a hill with a lovely garden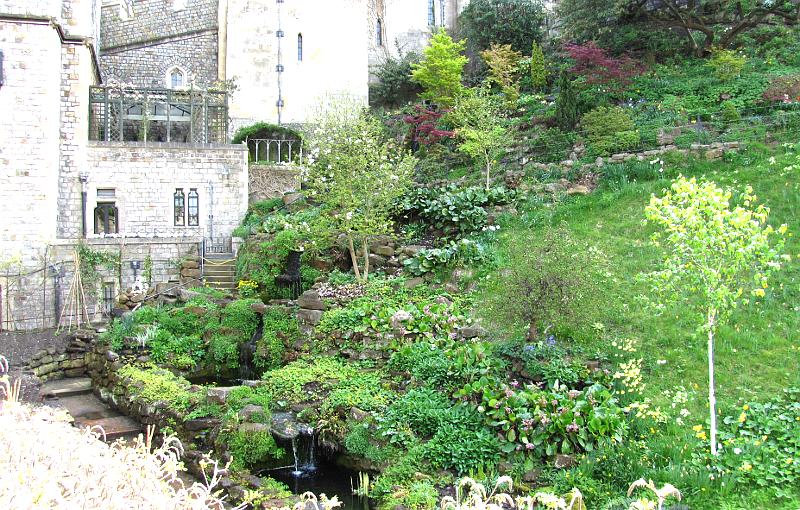 A series of waterfalls at the edge of the Middle Ward Gardens
Before leaving Windsor Castle we toured the State Apartments - the formal rooms still used for state and official functions. We also saw a display of royal armor & weapons and Queen Mary's Dolls' House. The huge 1 to 12 scale dolls' house has working elevators (lifts), running water and electricity.
We also visited at least 3 of the Windsor Castle gift shops.