Lunch at Gilbey's Bar & Restaurant in Eaton
April 27, 2010

Touring Eaton and having lunch at Gilbey's Bar and Restaurant.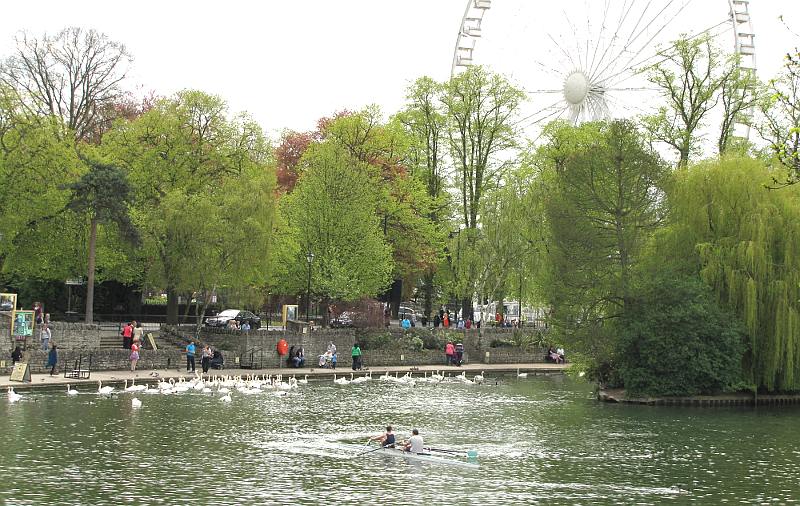 View from Windsor Bridge
Tuesday - day 4 (continued)
Leaving Windsor Castle, we walked down through Windsor and crossed the River Thames on Windsor Bridge.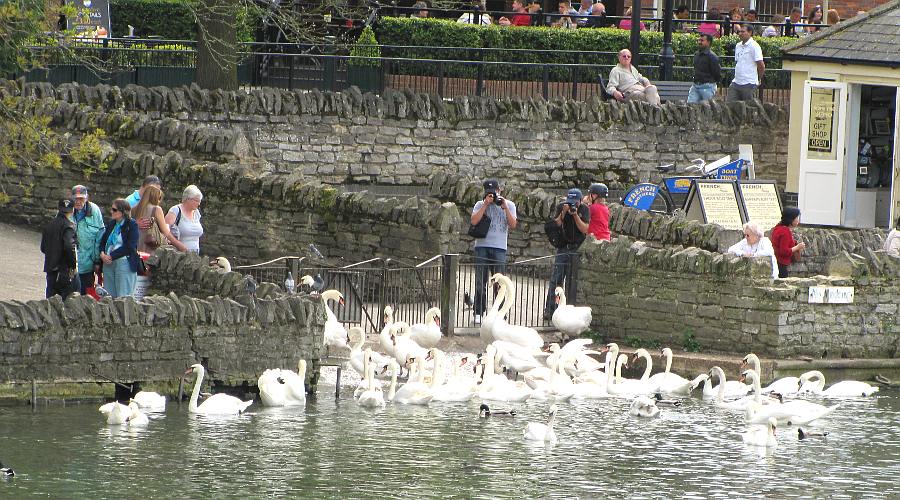 Feeding the swans on the River Thames
We crossed into Eaton and walked a short distance up High Street to Gilbey's Bar and Restaurant which had been recommended in Frommer's London Travel Guide. Gilbey's is located in a building that was an old butcher's shop. It was opened as the Eton Wine Bar in 1975 and the name was changed to Gilbey's in 2000.
We decided on the lunch time 2 course set menu for £16.50. I began with duck liver parfait with red onion & raisin chutney and toasted walnut bread, which I enjoyed a great deal. My "main" was the roast breast & confit of guinea fowl with rosemary jus split pea puree, cherry tomatoes & crispy pancetta. The guinea fowl was topped with one slice of bacon.
Linda selected the escalope of Loch Duart salmon with fennel & cumin compote & wild garlic mash. For dessert she selected two scoops of sorbet: white chocolate and forest fruits.
Checking Gilbey's web site, I see that the set menu items have changed slightly since our visit.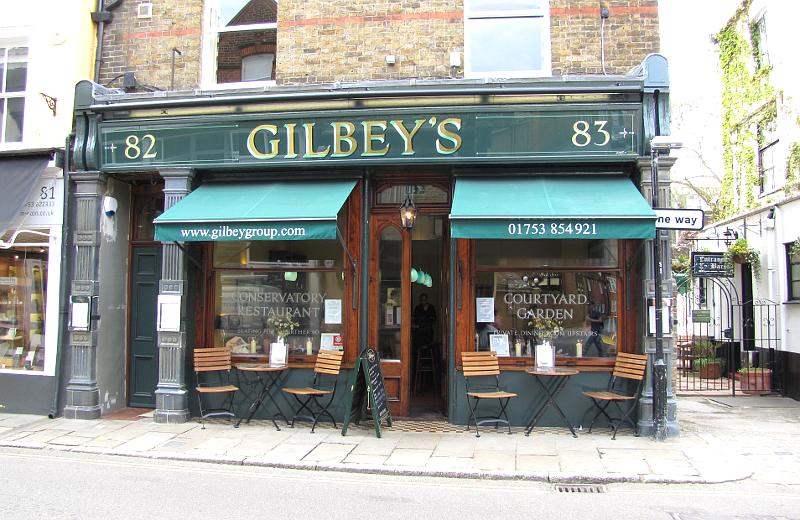 Gilbey's Bar and Restaurant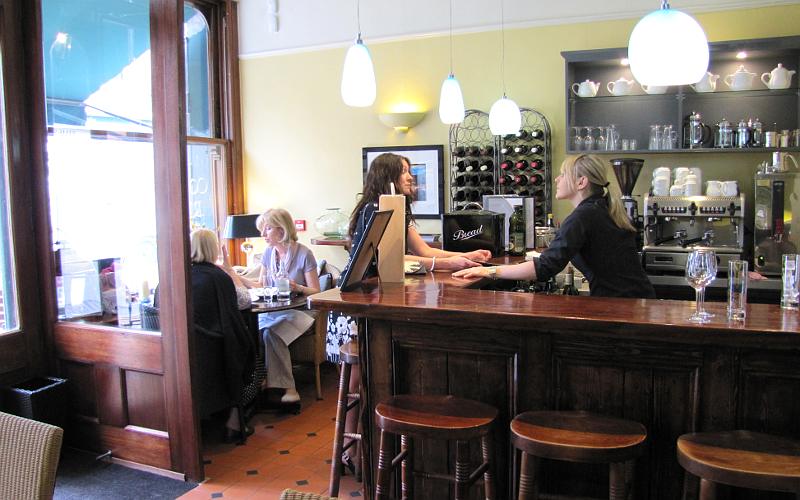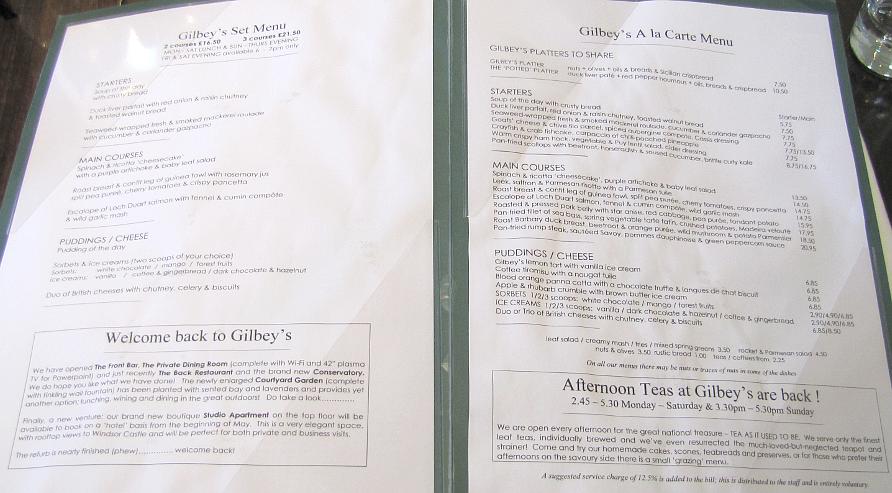 Gilbey's lunch menu from April 2010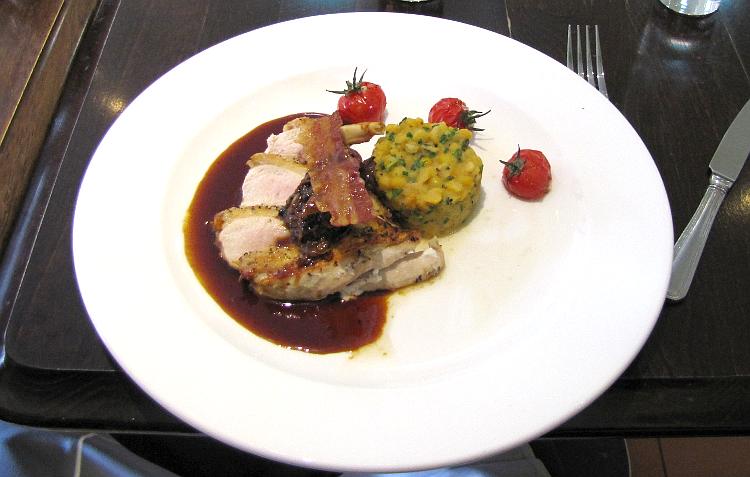 guinea fowl with rosemary jus split pea puree, cherry tomatoes & crispy pancetta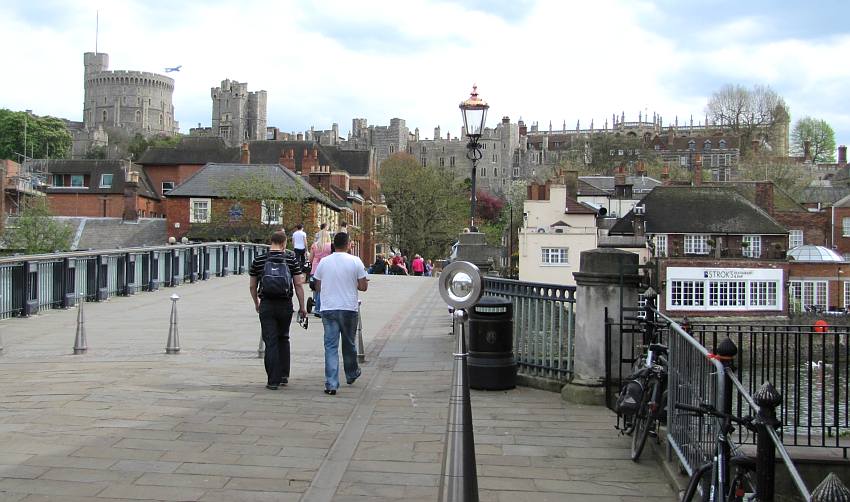 Windsor Bridge links the communities of Windsor and Eaton - notice the airliner soaring over Windsor Castle, which just left
Heathrow Airport - less than a week earlier, Heathrow was closed by volcanic ash and we didn't know if we would have our trip