Touring the Coast Guard Cutter Mackinac
May 25, 2013
Linda & Keith Stokes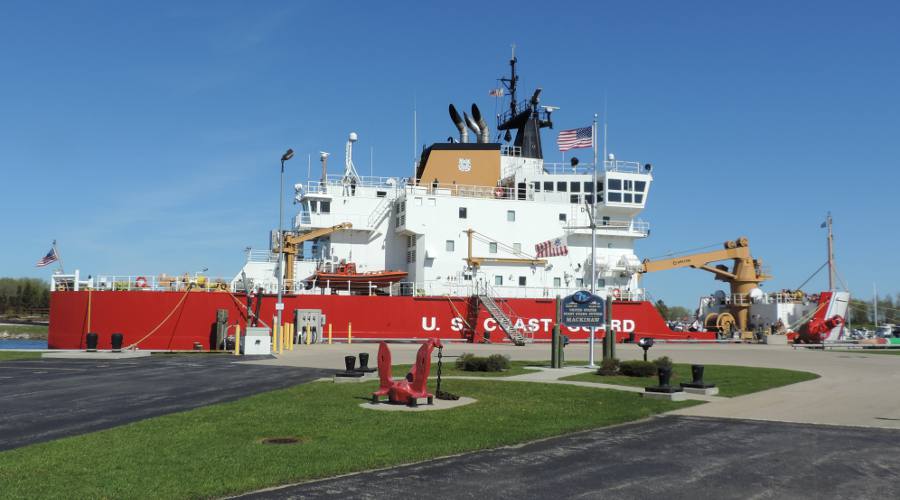 USCGC Mackinaw at its home port in Cheboygan, Michigan
Saturday - day 4 (continued)
After picking up our rental car at the Star Line ferry dock in Mackinaw City, we drove down US23 to Cheboygan, where the United States Coast Guard Cutter Mackinaw (WLBB 30) is berthed. The original Mackinaw had few duties in the summer and had weekly open houses, but this 2005 version is busy year around and this was an unusual opportunity. I was on the 240' boat once before (on the day it was commissioned), but my camera was stolen that day and all of those photos were lost.
This vessel is much larger and more modern than the one we toured on Thursday. The crew accommodations are quite comfortable, with most having only two to a cabin and 2 cabins to a head. The engine room was not part of the tour, so I explained that I have the www.mightymac.org web site and asked if I might photograph it. The officer on duty turned me down, but may email some photos later.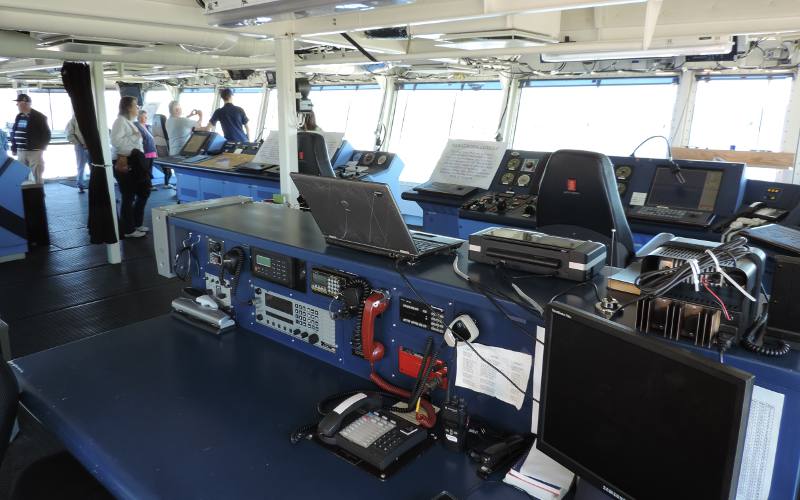 The large bridge of the Mackinaw spans the width of the superstructure and includes
port and starboard observation stations.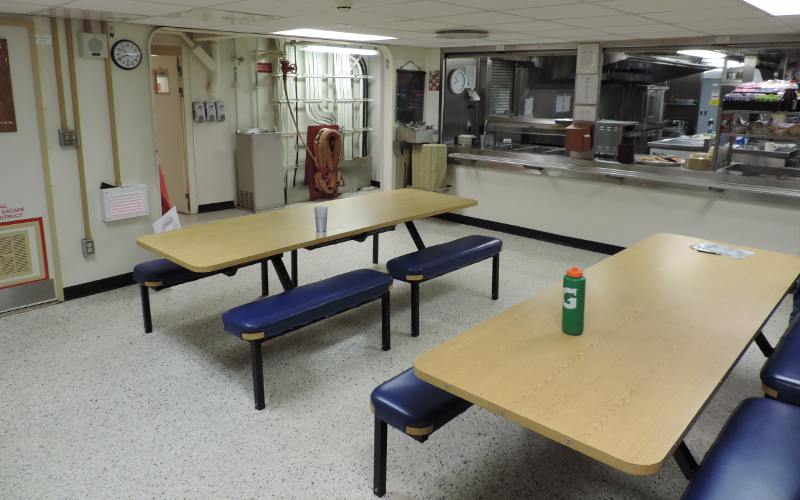 Crew dining room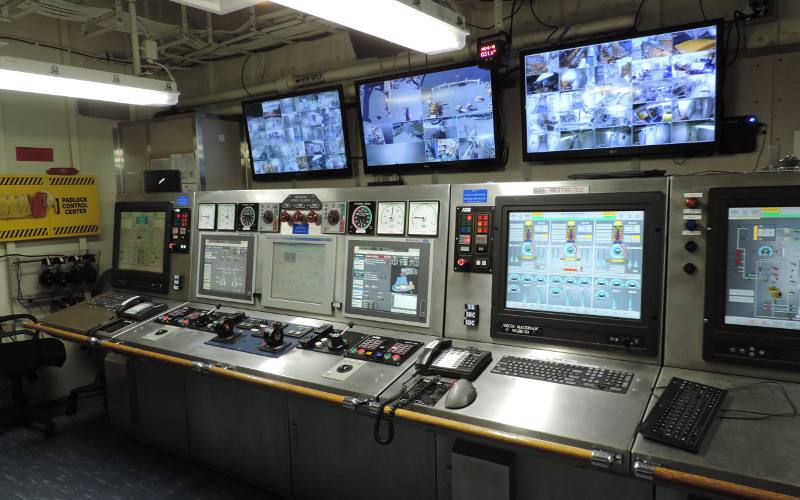 USCGC Mackinaw engineering
We returned to Mackinaw City for lunch at Scalawag's Whitefish & Chips. Scalawag's offers some seating, but is largely a takeaway restaurant. We dine there once during every trip to Mackinaw during the summer season. I had them add a piece of whitefish to a perch dinner and enjoyed both. The meals come with creamy coleslaw, French fries and hushpuppies.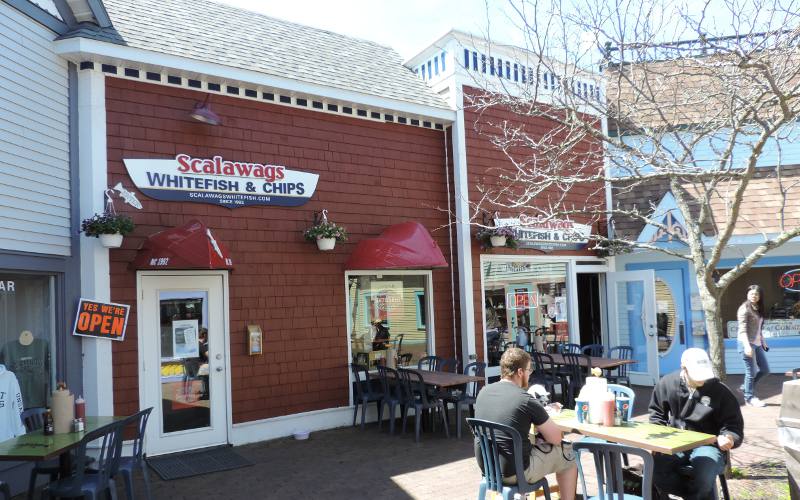 Scalawag's Whitefish & Chips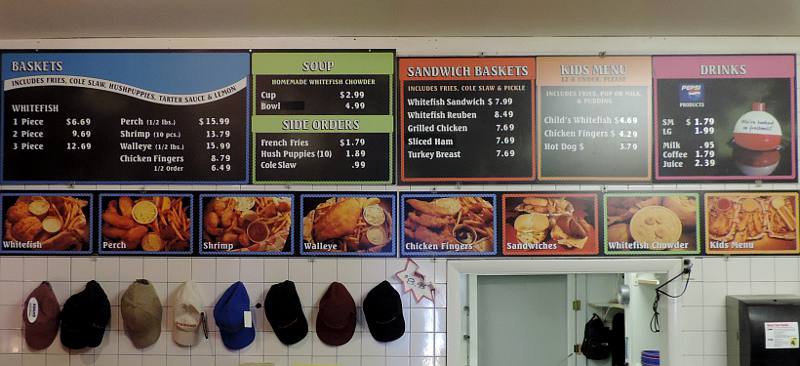 2013 Scalawag's menu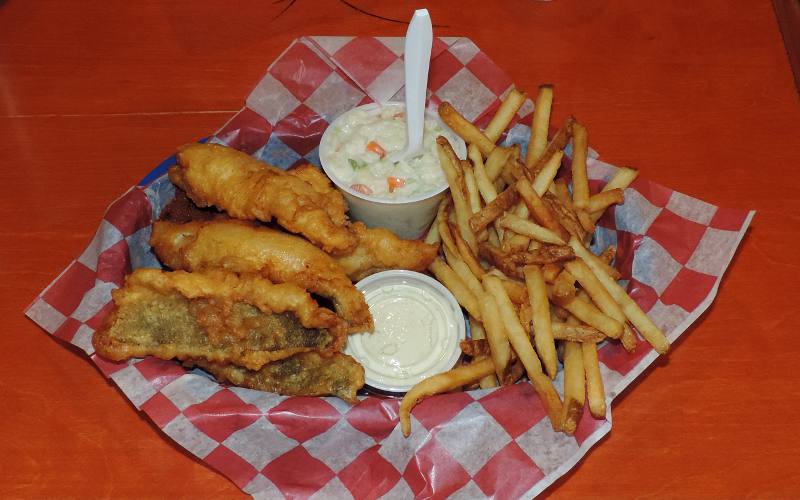 Perch dinner