Southwest United States
Zion National Park
July 12, 2013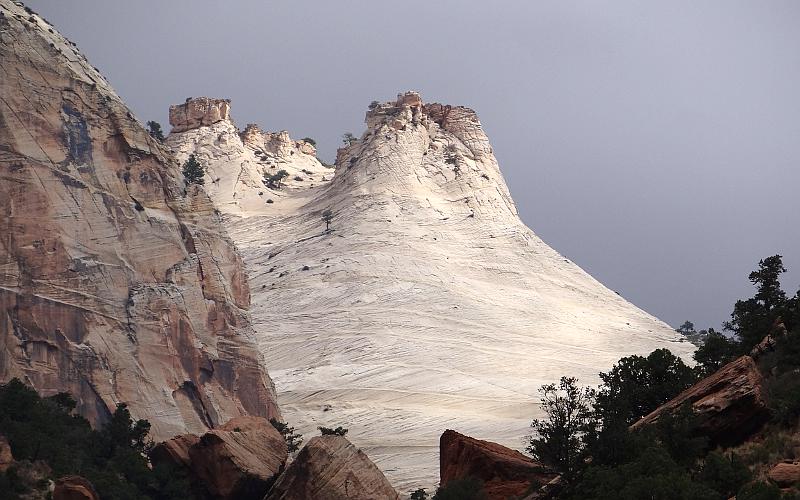 The Beehives
Friday - day 2 (continued)
Mary had a mild cold and Linda had a severe one, so we didn't do much hiking. The only hike we did was a slightly steep, half mile round trip hike to Weeping Rock where water seeps out from between the Navajo and Kayenta sandstone strata, forming a year around spring which nourishes lush vegetation. The water drips down over the ledge at Weeping Rock and starts a stream that parallels the trail. This spot provides a lovely view across the canyon.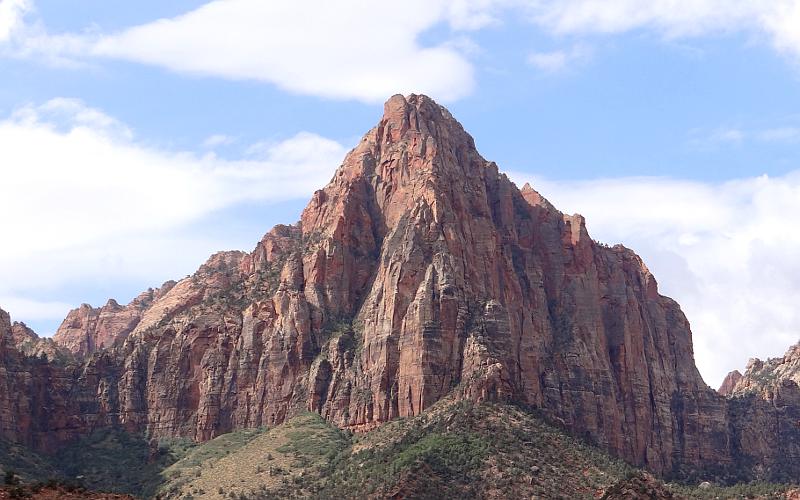 Bridge Mountain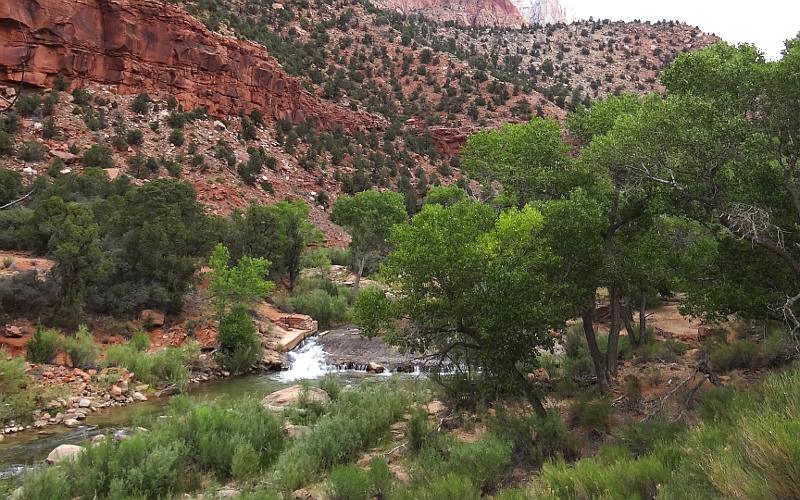 Virgin River overflow dam by the Canyon Junction shuttle stop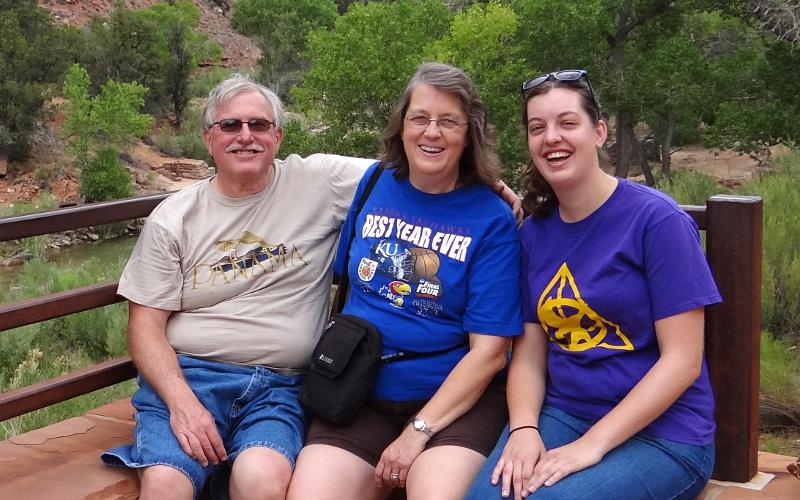 Keith, Linda, Mary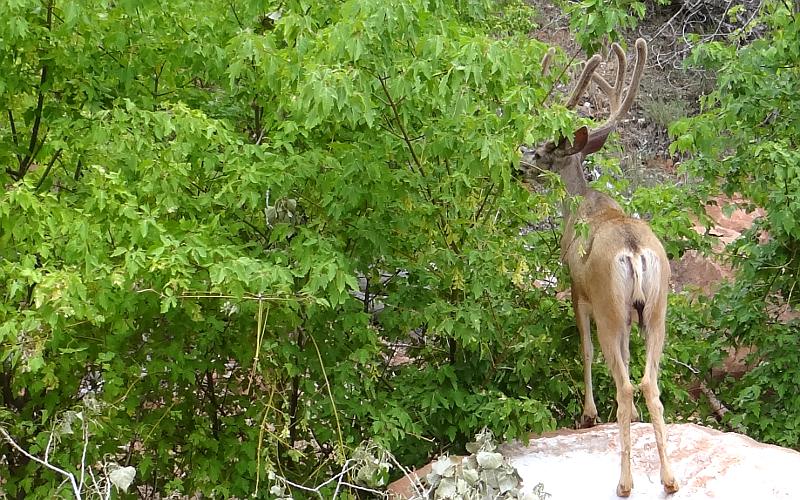 Mule deer (Odocoileus hemionus) buck in velvet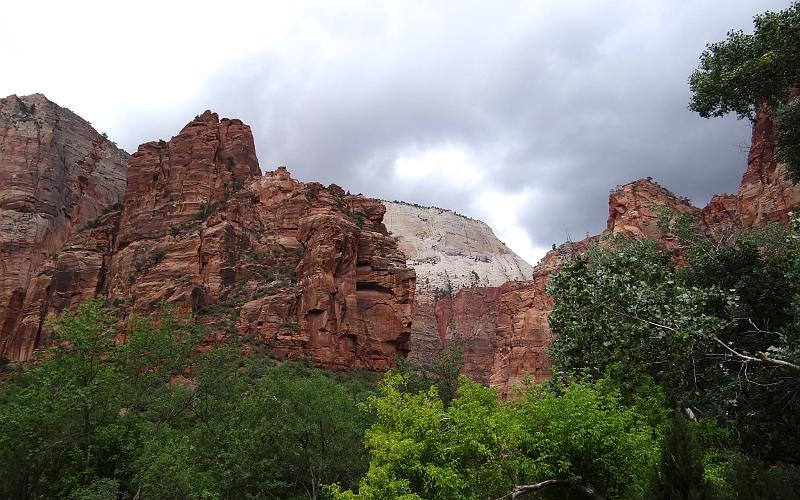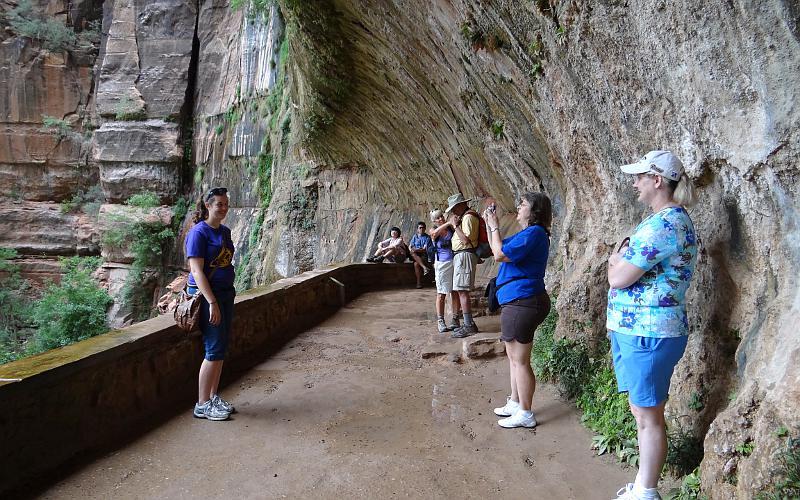 Linda photographing Mary at Weeping Rock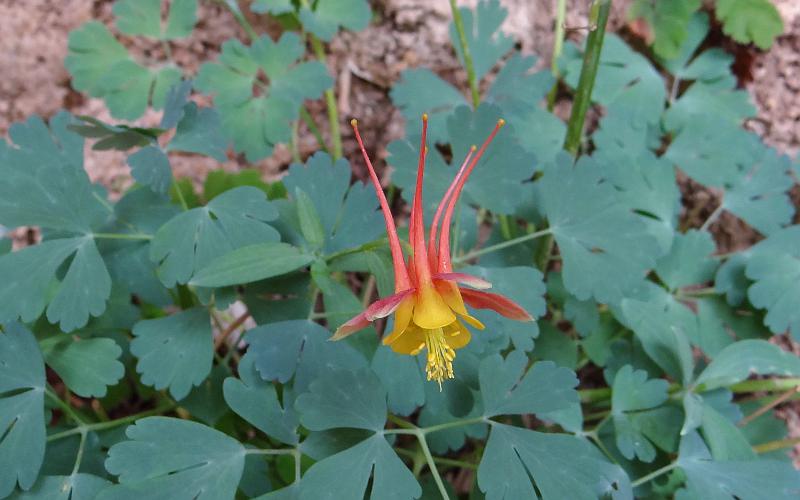 Golden Columbine (Aquilegia chrysantha)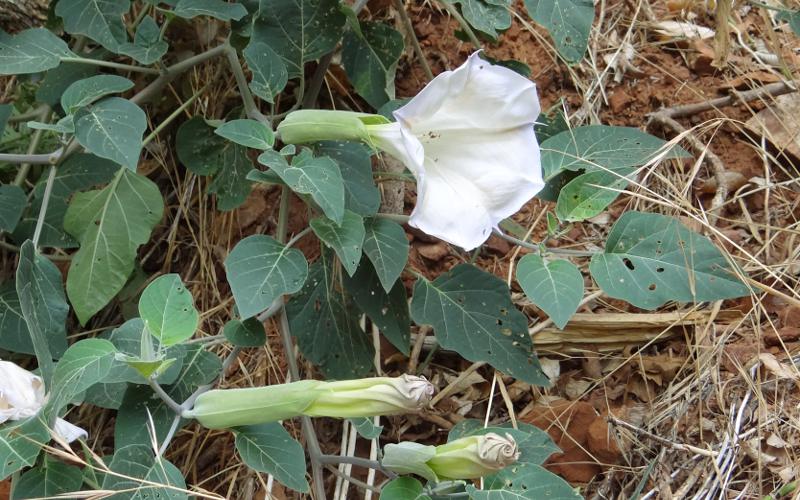 Angel's Trumpet (Datura wrightii) is a poisonous, narcotic plant that is related to the potato.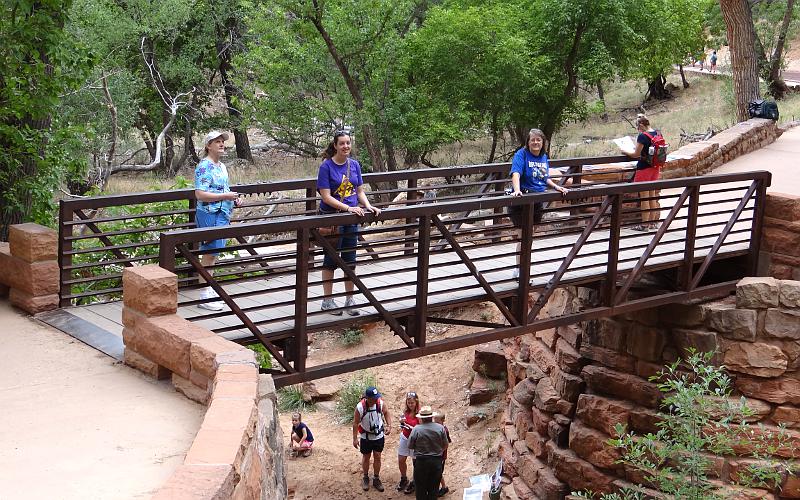 Nancy, Mary and Linda on the foot bridge over the creek from Weeping Rock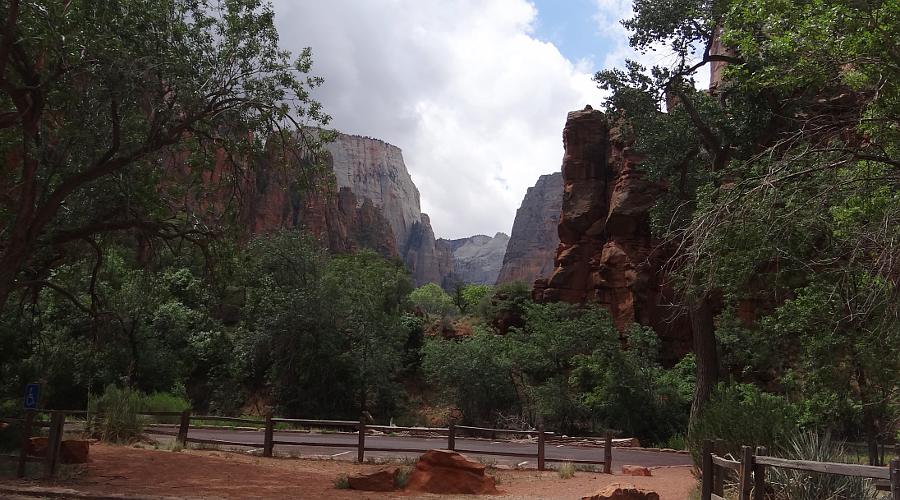 View down Zion Canyon toward the Great White Throne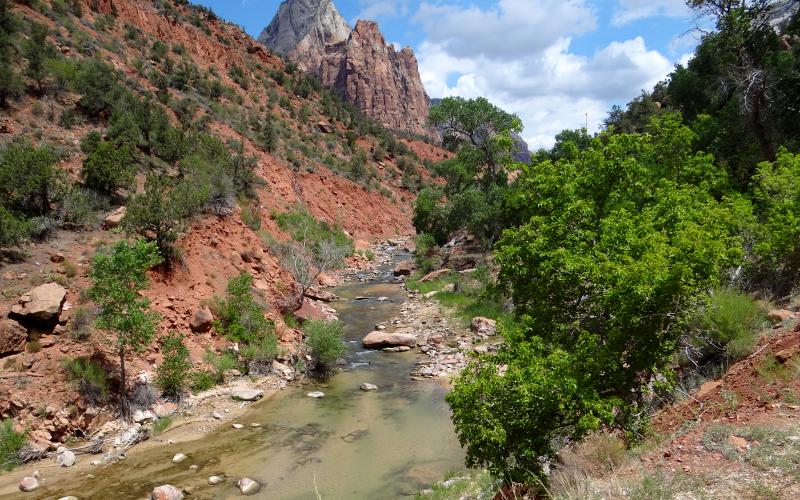 Virgin River