Southwest United States
Traveling from Zion to Bryce National Park
July 12, 2013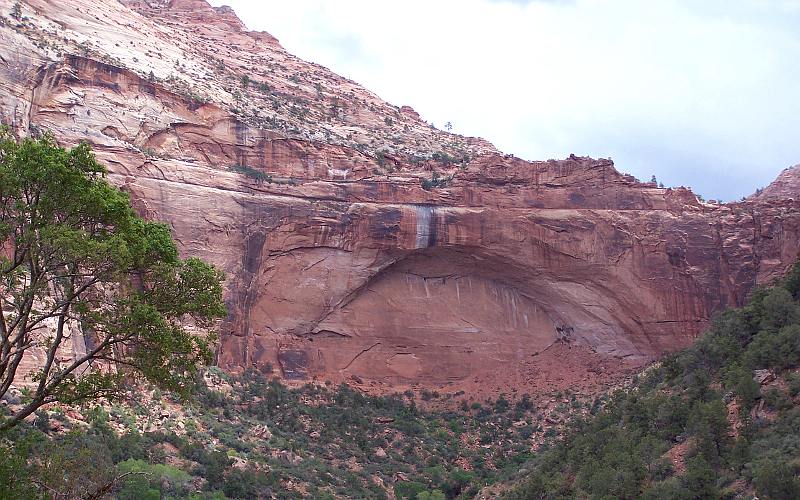 The Great Arch
Friday - day 2 (continued)
After some shopping and a break at the Visitor's Center, we returned to the car and headed toward the east park entrance and the mile long Zion-Mount Carmel Tunnel. We stopped a few times for photos on both sides of the tunnel. The terrain was interesting and quite different on each side of the mountain. The east side was much more desert like.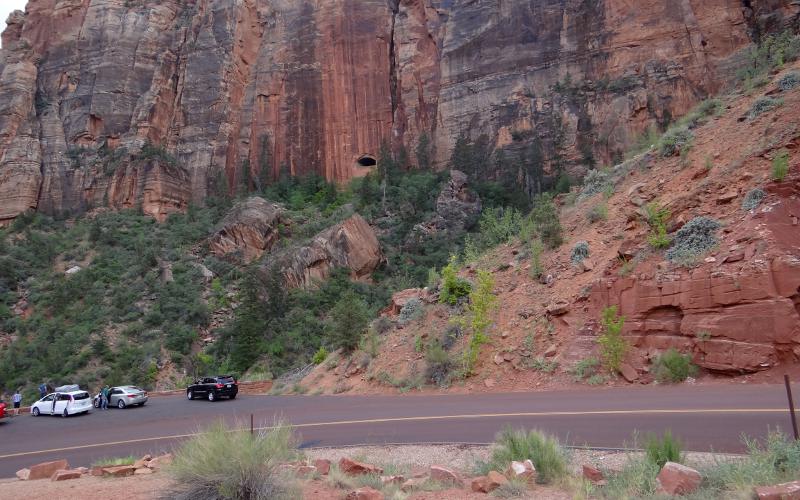 One of the galleries which provides air and light to the 1.1 mile Zion-Mount Carmel Tunnel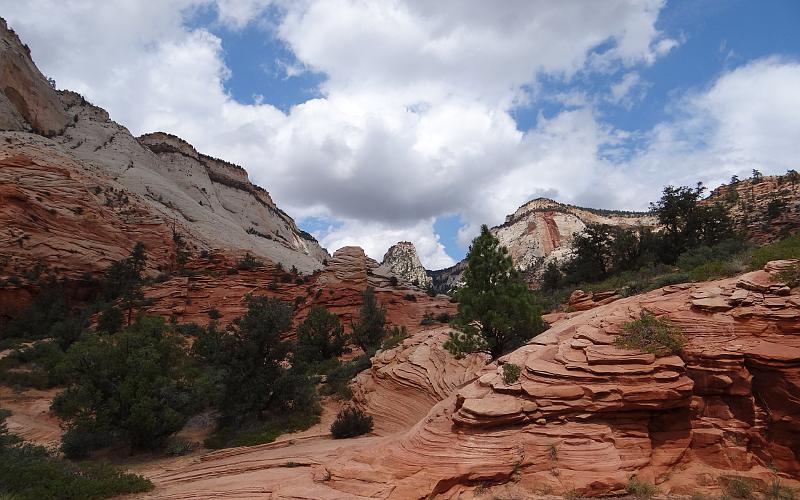 The view from Highway 9, west of the tunnel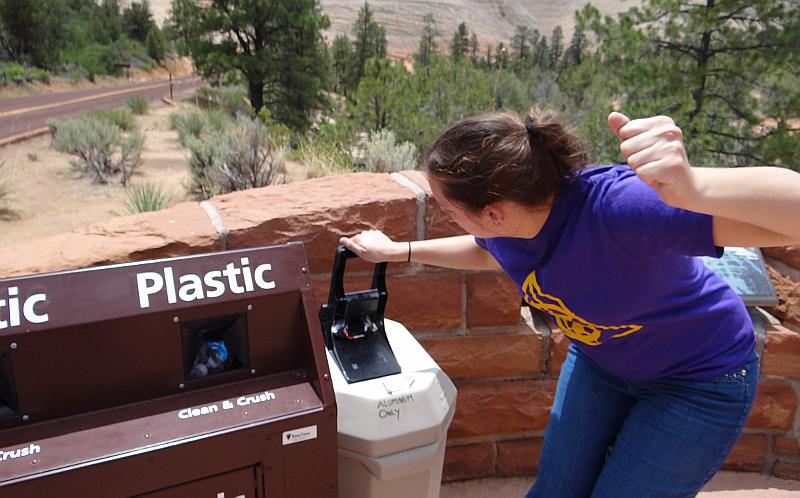 Mary crushing an aluminum can before putting it in the recycling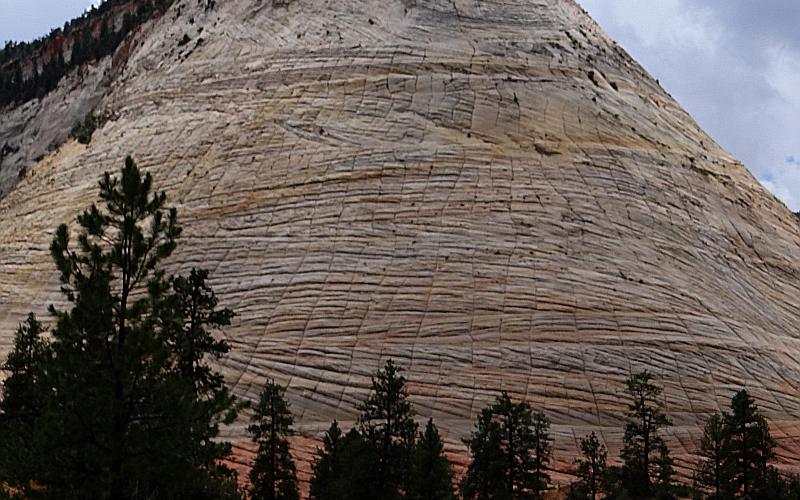 Checkerboard Mesa
We had no plans for lunch, but were passing a ranch resort with a herd of buffalo and noticed that it had a restaurant called the Buffalo Grill. They placed us at a nice table, by a window and we had a fun waiter. Linda had a buffalo burger and Nancy & Mary had buffalo fajitas. I went with BBQ short ribs, so I could sample something different. The food was all quite good, but I thought the prices were a bit high. Our lunch came to $90 with tax.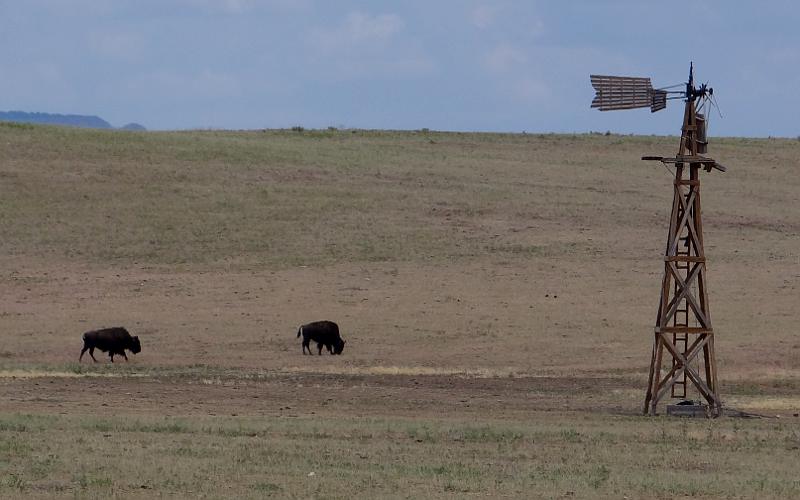 Buffalo at Zion Mountain Resort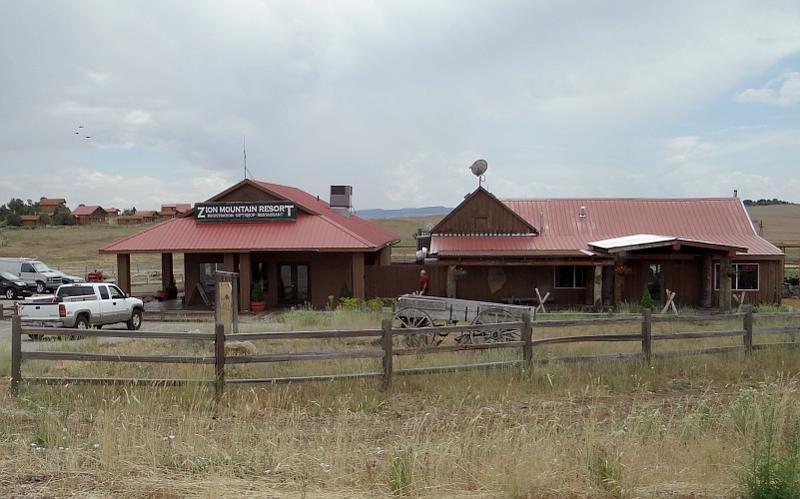 Buffalo Grill at Zion Mountain Resort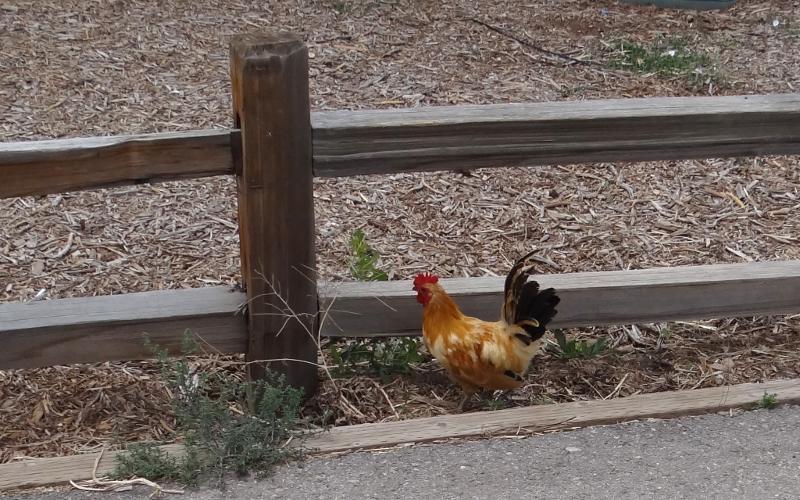 There were many small chickens outside the entrance to the Zion Mountain Resort gift shop.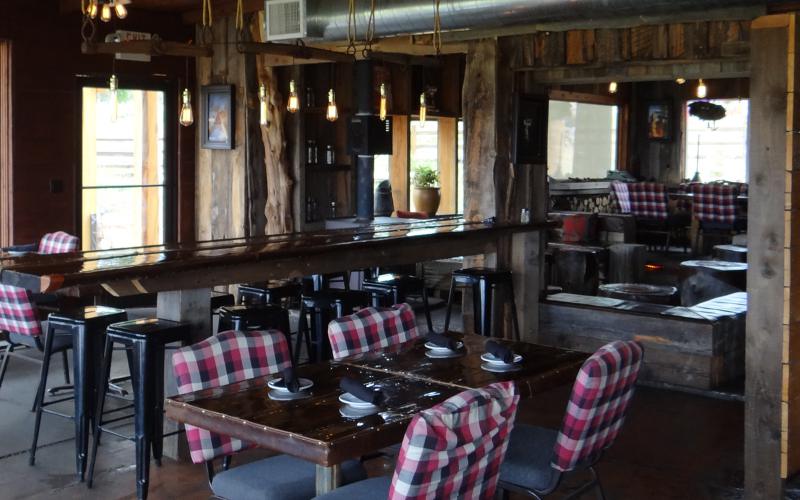 Buffalo Grill dining room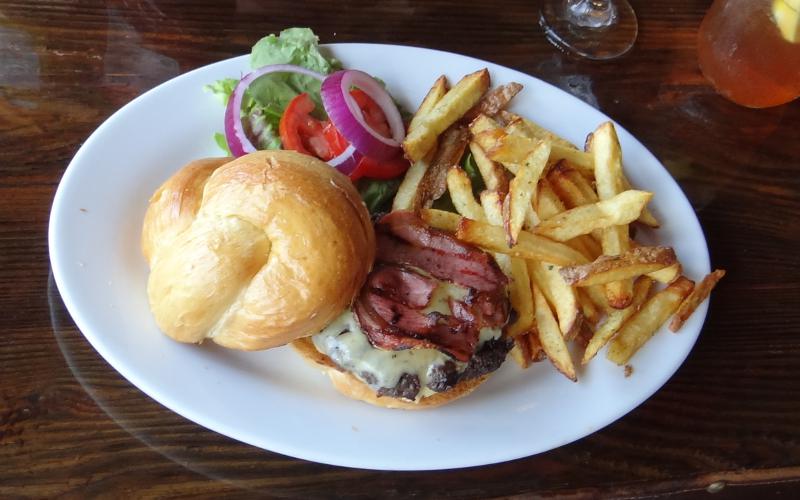 Buffalo bacon cheese burger with sliced pancetta served on a homemade challa bun with fries ($17)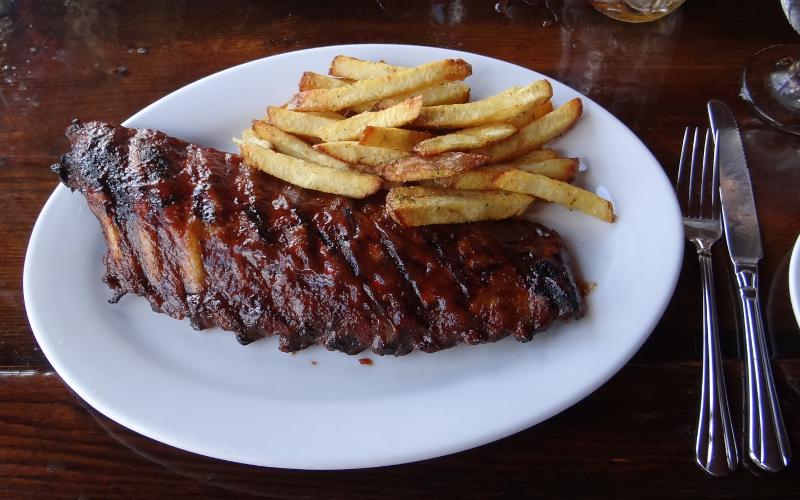 Baby back pork ribs with fresh cut French fries ($26)
We really lucked out with this restaurant. When I was later searching on Google, there were only two other restaurants of any kind on this stretch of highway.
We drove on north and east, passing through Red Canyon in Dixie National Forest. The red stone was quite attractive and the road passed though a couple of very short tunnels. It made a nice precursor to Bryce National Park and if we had more time, we would have spent some of it there.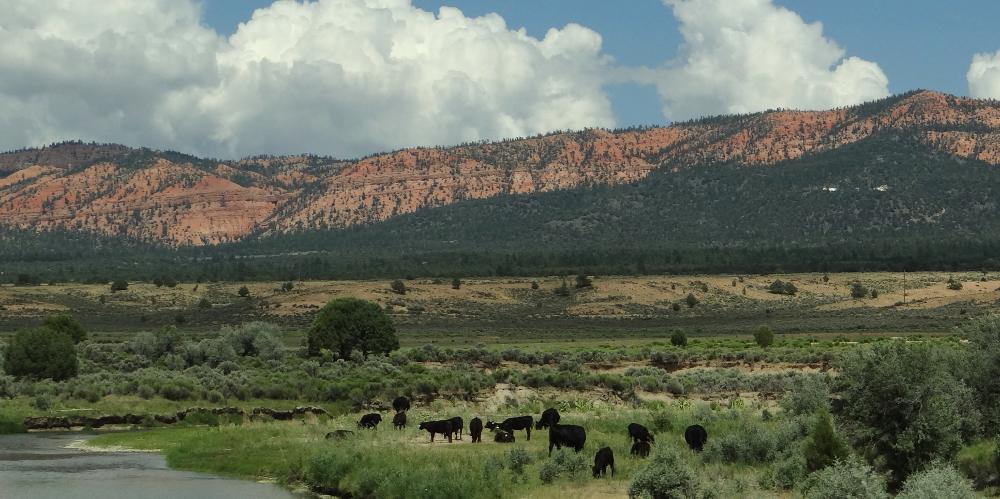 Cattle along US-89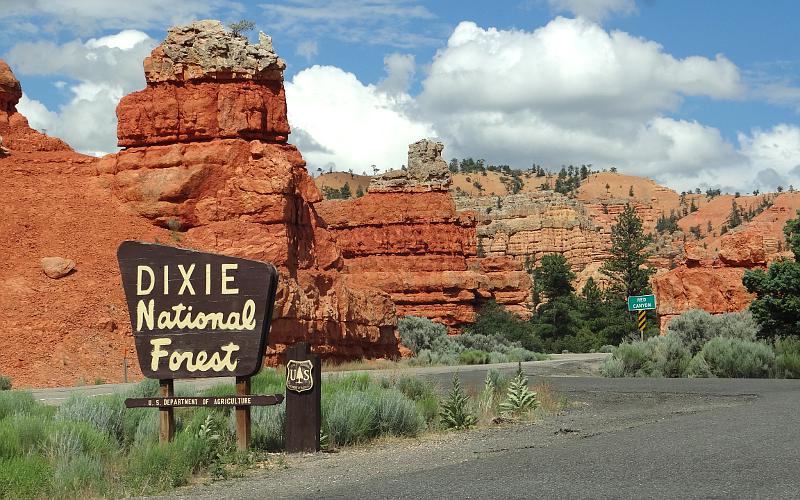 Red Canyon in Dixie National Forest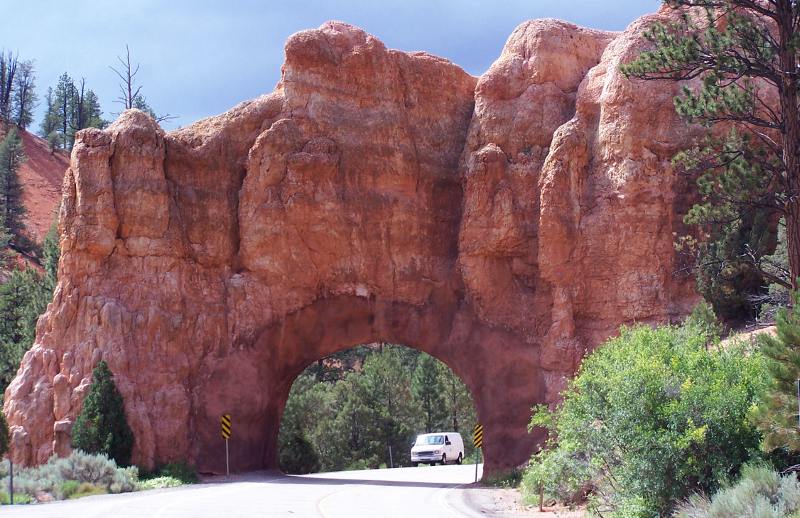 One of two short tunnels in Red Canyon