Lower Antelope Canyon
Lake Powell Navajo Tribal Park
July 13, 2013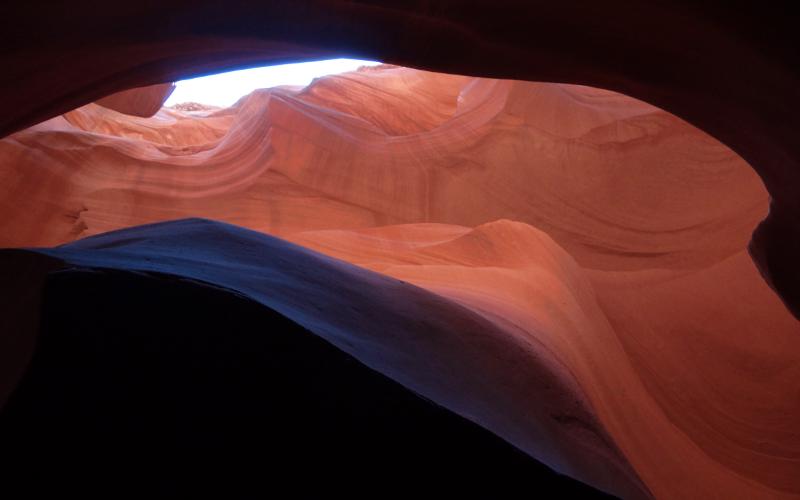 Looking up at the sky through the narrow canyon
Saturday - day 3 (continued)
Lower Antelope Canyon has some history. In 1997, 11 tourists were killed by a flash flood, and today most people are accompanied by a guide, there is a weather radio and a siren at the ticket office. Still, as recent as 2010, others were stranded or injured by flooding which can come from storms far away.
The quarter mile hike through the winding canyon was beautiful and we were all very impressed. We had a large group, which actually was good. It took the guide longer to show everyone the features and help us get the best pictures. What would have been a 40 minute tour, turned into an hour and a half. I never minded waiting, as I had only to turn around or step a little to one side to get different views. I took more photos in Antelope Canyon than I did at Zion and Bryce combined. The canyon was so narrow and winding that we were often by ourselves or with just a handful of others.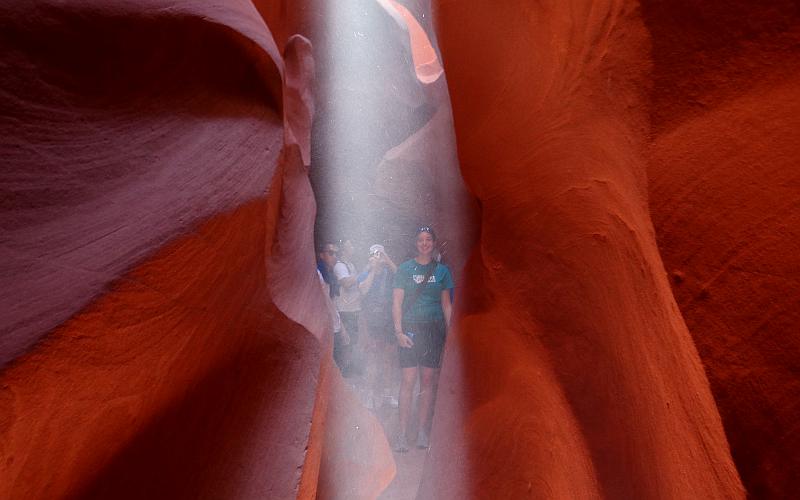 Our guide (at left) with Nancy (taking photo) and Mary, through a bean of light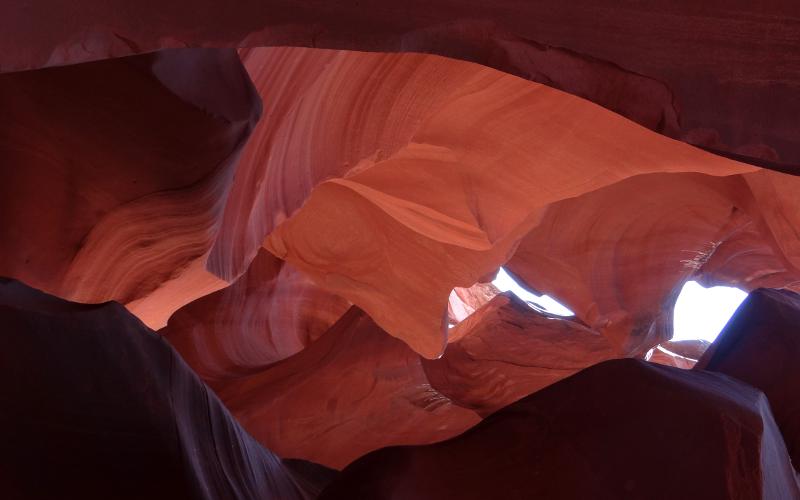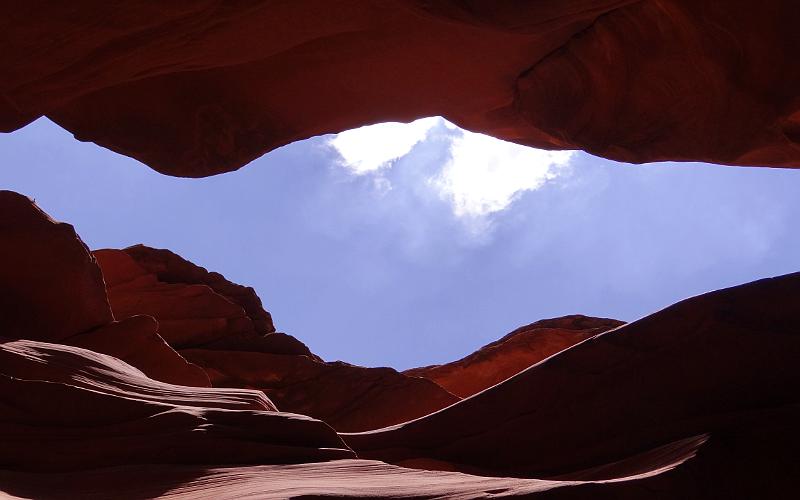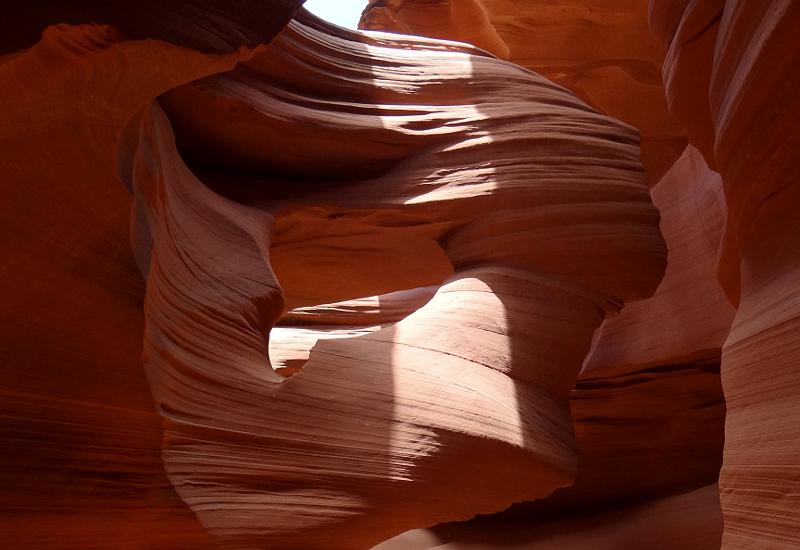 A natural window in the sandstone of Lower Antelope Canyon (prints & greeting cards of this photo)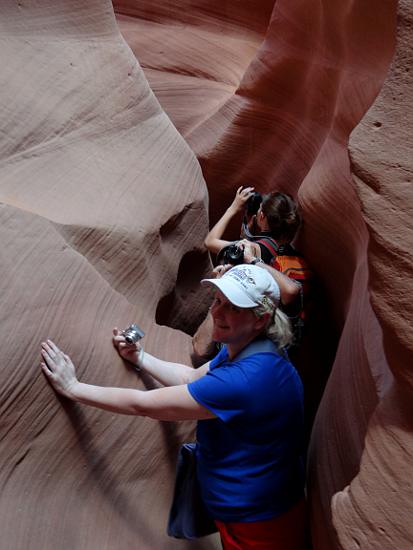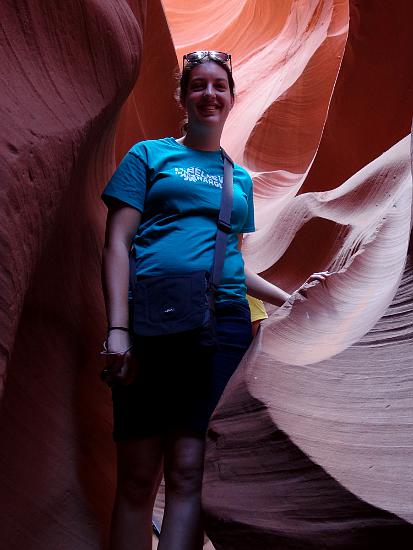 Nancy working through one of the narrow spots Mary .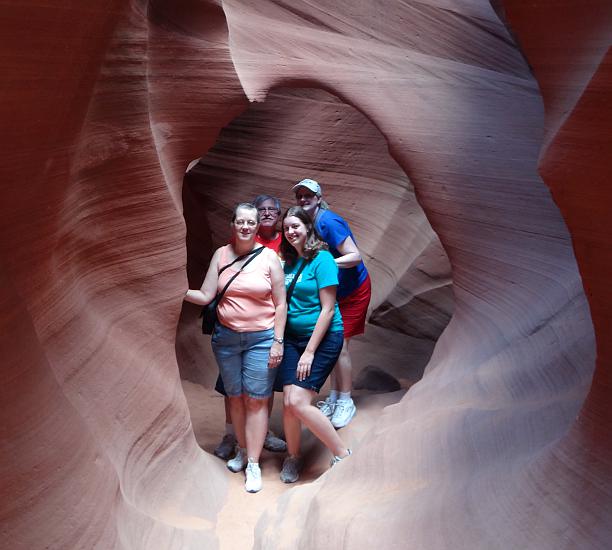 A photo of our group taken by the guide