Antelope Canyon to Monument Valley
July 13, 2013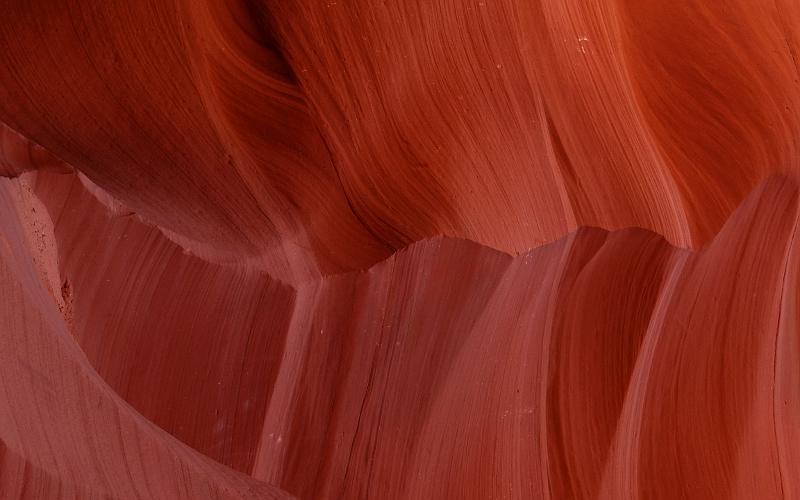 Saturday - day 3 (continued)
The walk took its toil on Linda. She had water this time and went through two bottles, but by the time we climbed back up at the other end, she was more than willing to let them bring an ATV to drive us back to the parking lot.
Antelope Canyon and Bryce National Park are the only places which we visited where I would make a point of returning, with Antelope being my favorite!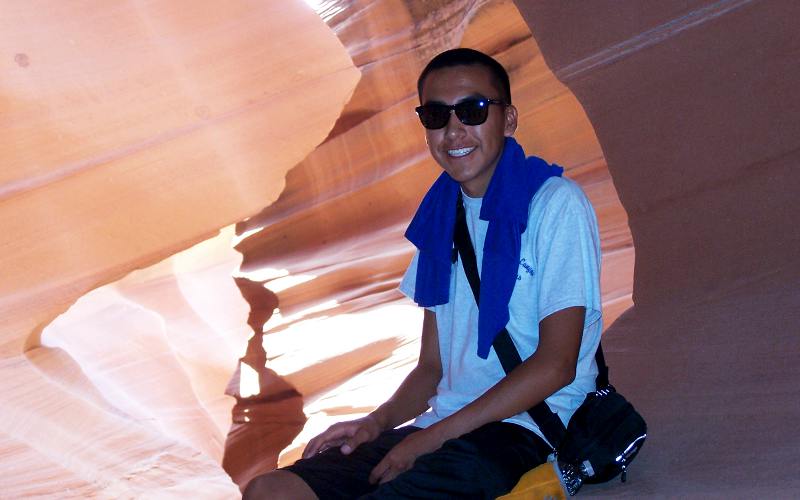 Our tour guide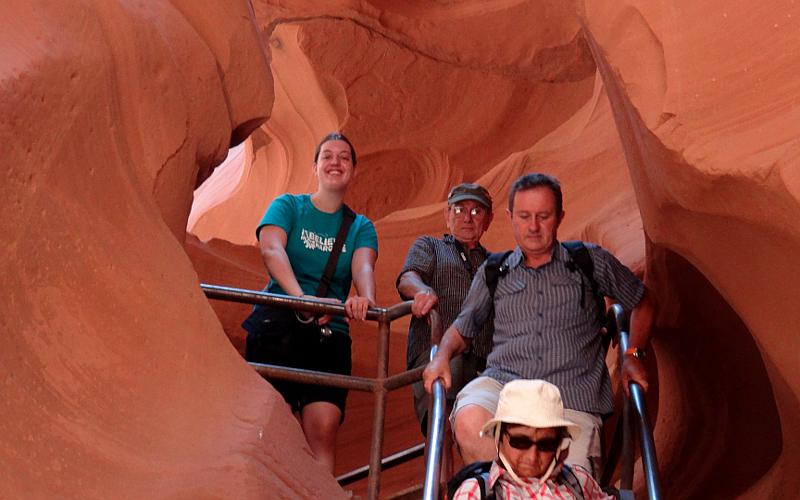 Mary waiting her turn to go down another flight of stairs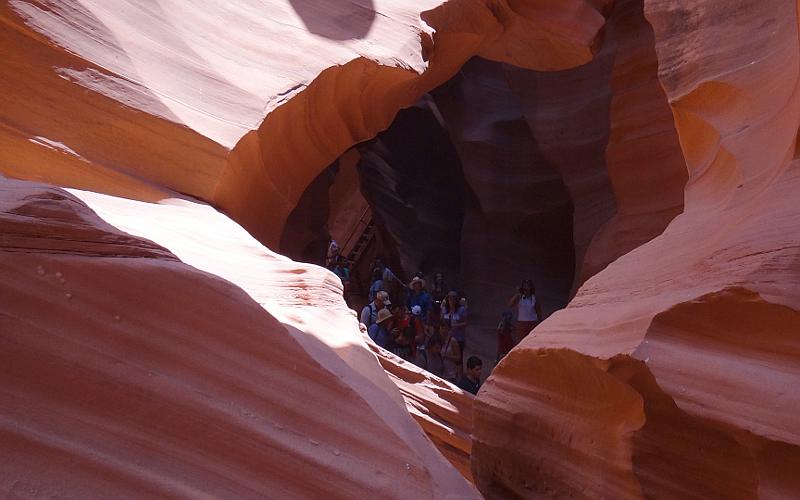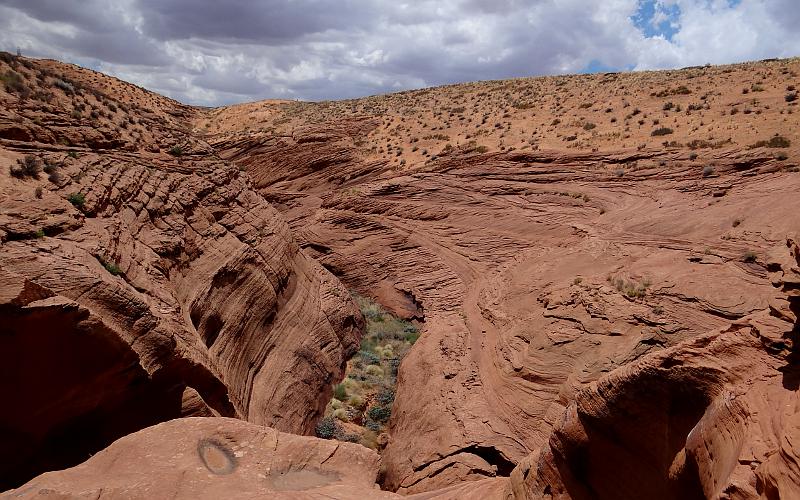 The view of Lower Antelope Canyon looking on from the top at the end of the tour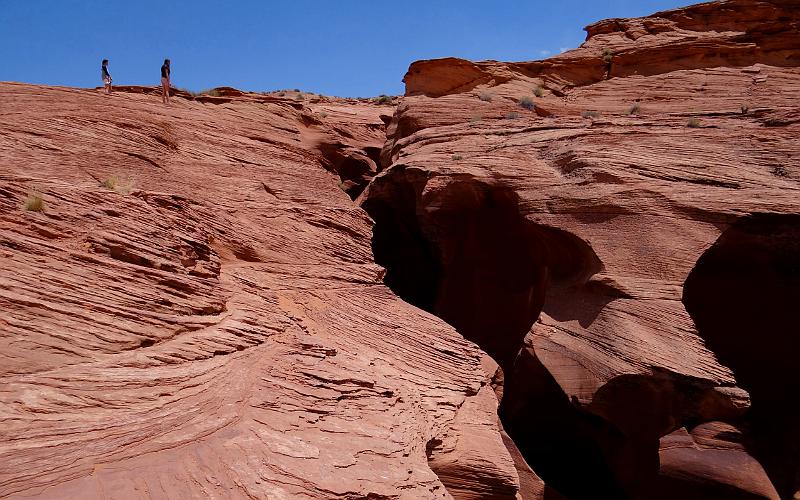 Looking back at the top part of Antelope Canyon which we had just walked under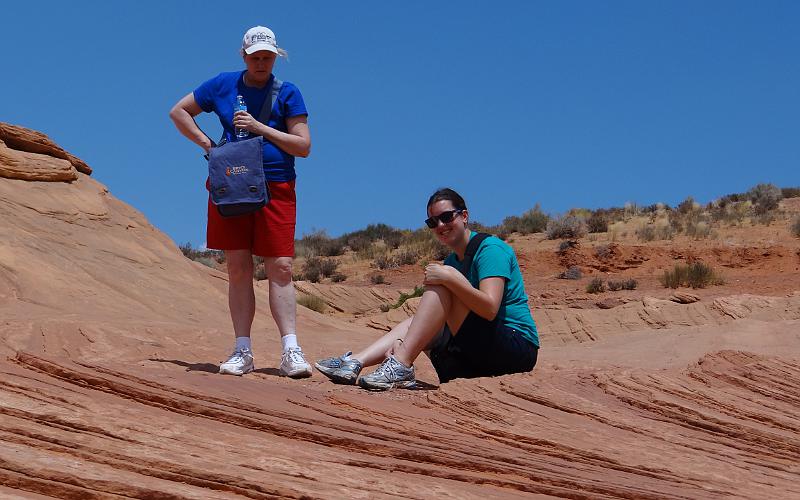 Nancy & Mary
It was now lunch time and there would be no restaurants or other services for quite a long distance, so we drove down to Lake Powell and had lunch at the Ja'di'To'oh Restaurant in the floating marina. There was a charge for parking within the Lake Powell Navajo Tribal Park at the marina, but there was a discount with our receipt from paying to enter the park earlier in the day.
It took a long time for our server to find us, but she was very apologetic and the food & remaining service was good. I had a Point burger covered with cheddar, bacon, and hatch green chilies. The ladies had French dip, Buffalo chicken sandwich and a BLT salad.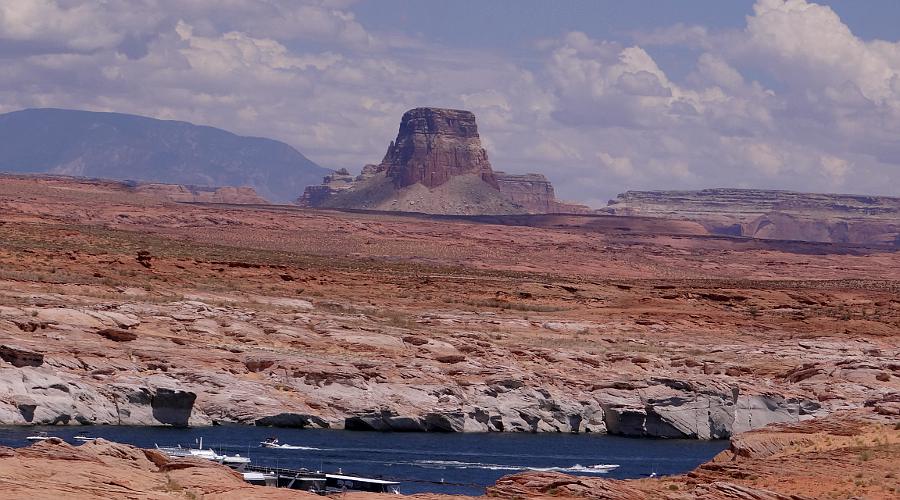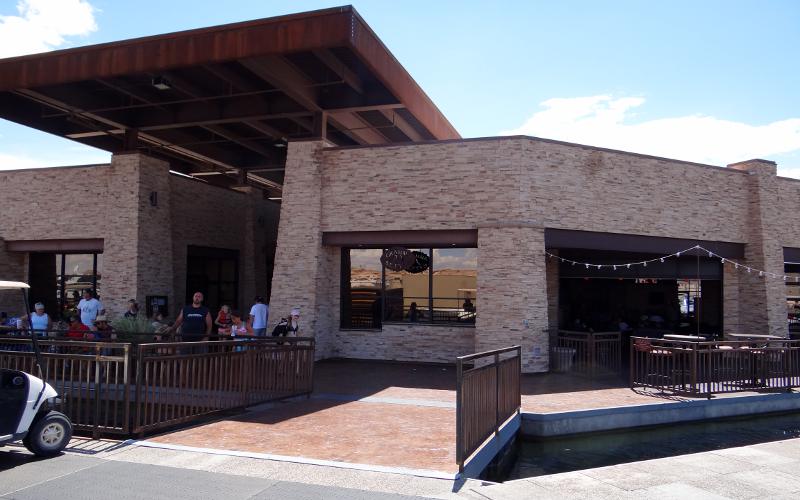 Ja'di'To'oh Restaurant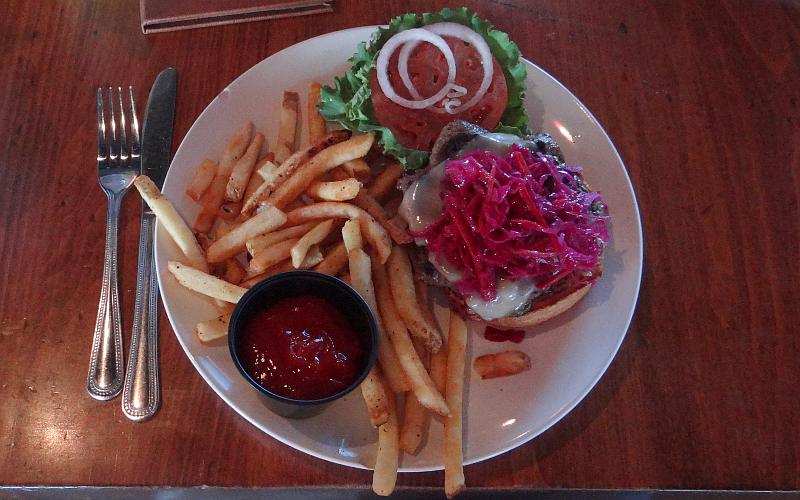 Point burger
We then headed east, with my driving and everyone else sleeping at least part of the time. There was a lot of driving during this trip, over 200 miles a day, but the terrain was constantly changing and usually interesting. The drive was a large part of what we were seeing.
I had found no services listed on Google for the next 100 miles and that was pretty accurate. We did find one sketchy looking gas station / trading post, but its restrooms were out of orders. Several of us were excited when we found another gas station / trading post with working restroom after about 80 miles.