Monument Valley Navajo Tribal Park
4x4 Tour
July 14, 2013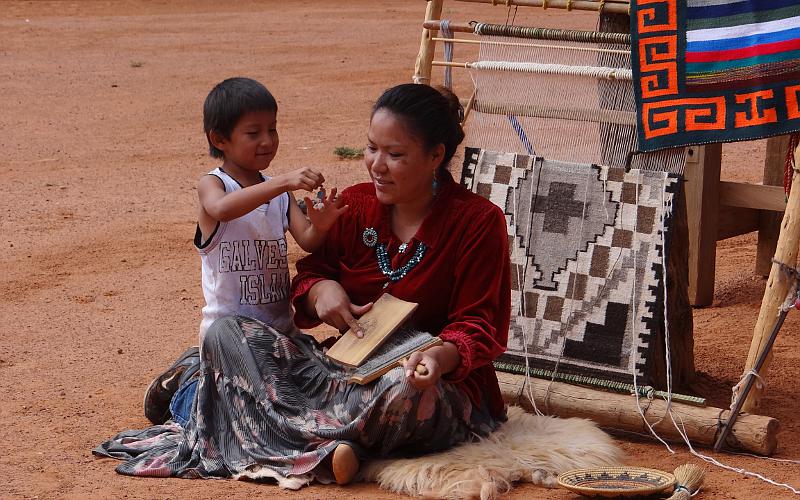 This child is showing a piece of jewelry to the Navajo craft woman who is carding wool (Prints of this Photograph)
Sunday - day 4 (continued)
Other stops on the Monument Valley Navajo Tribal Park Tour that stood out were one with Anasazi petroglyphs and a long one where a young Navaho woman was carding wool. Several tours were there at the same time and one of the guides convinced a young German girl from our group to let the Navaho woman use the wool to put the girls hair in a bun.
I think the Navajos were fascinated with this young woman. At the next stop, one of the other guides painted her face with mud.
There was some standing water from the previous night's storms and there was one spot where our guide said he didn't think we could make it, but he didn't want to turn back. He hesitated for a fe seconds than went on with water spraying up from the sides of the truck.
I think the ride was much more pleasant because of that rain. It wasn't until the last 20 minutes that the soil was getting so dry that dust was becoming unpleasant during the tour.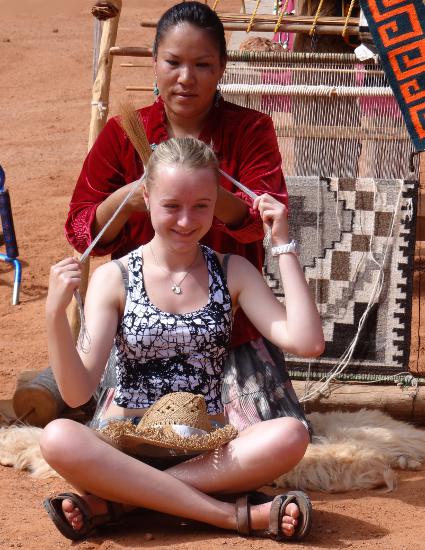 Putting the German girl's hair in a bun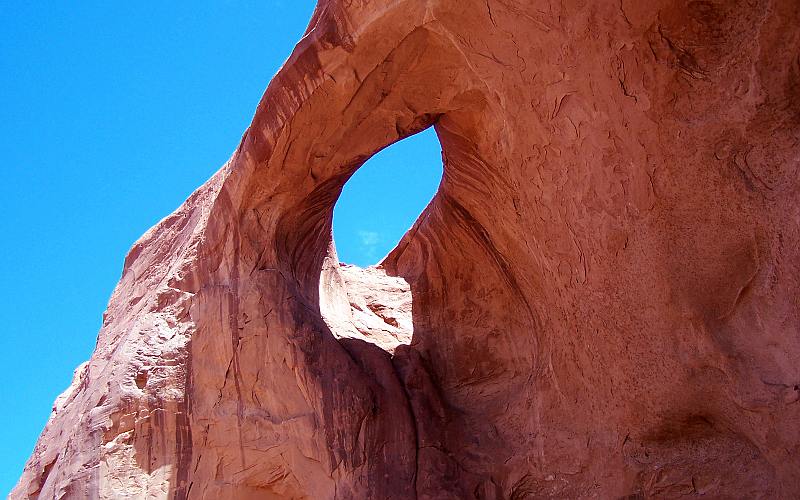 Eye of the Sun
Although there are many Anasazi Petroglyphs in Monument Valley, the only ones we saw during our tour were some 700 year old images of big horn sheep in a niche below Eye of the Sun. Ansel Adams photographed these same petroglyphs in 1958, but the scratches below some of the figures at the left in the photo below were not there then. The running sheep is particularly striking.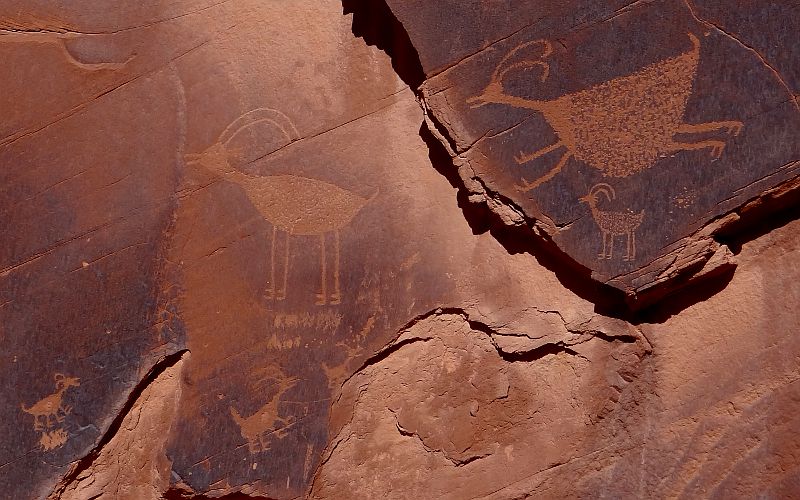 Anasazi Petroglyphs of bug horn sheep (Prints of this photograph)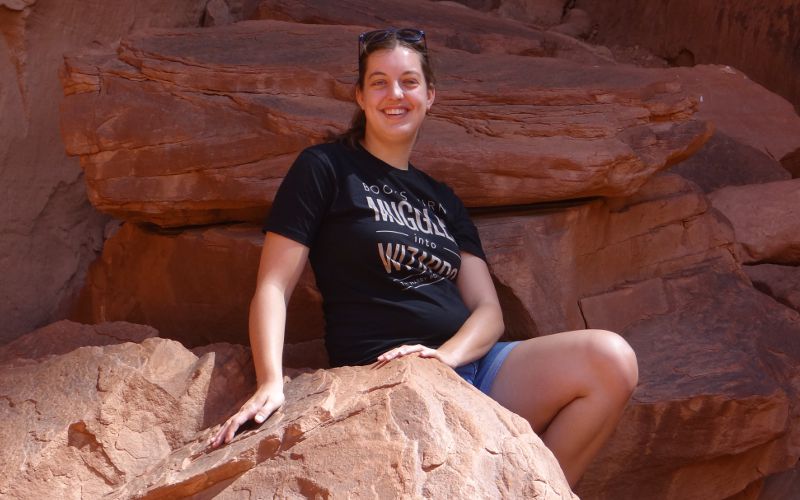 Mary beneath the Eye of the Sun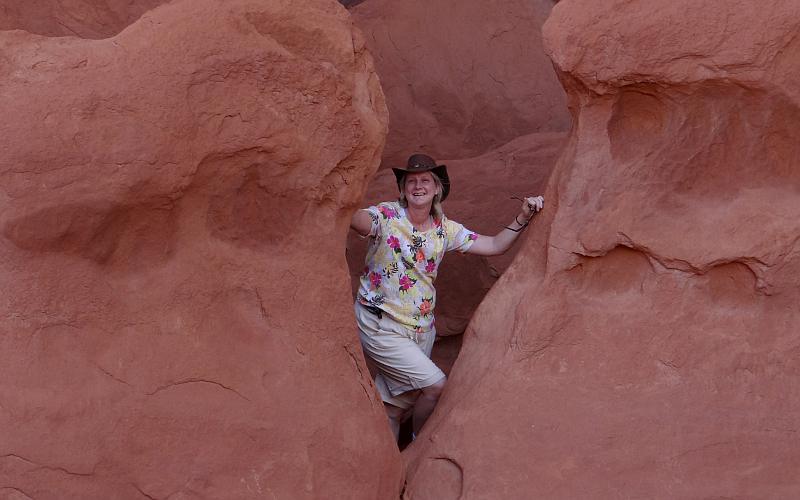 Nancy investigating some standing rock formations near the Eye of the SUn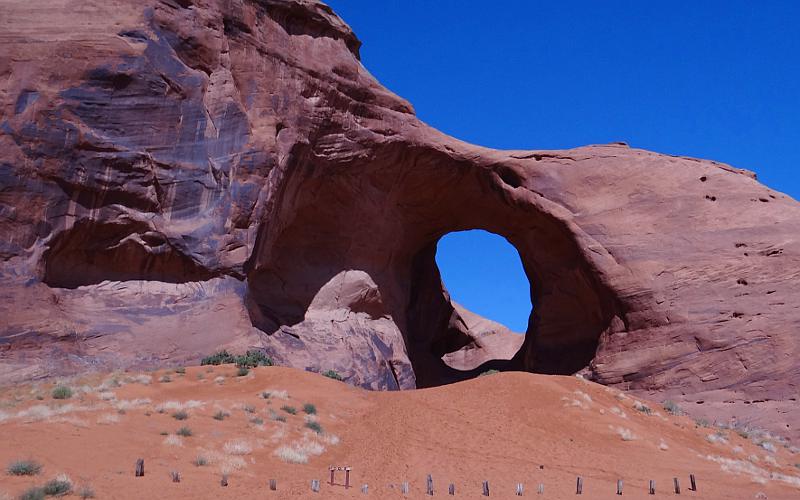 Ear of the Wind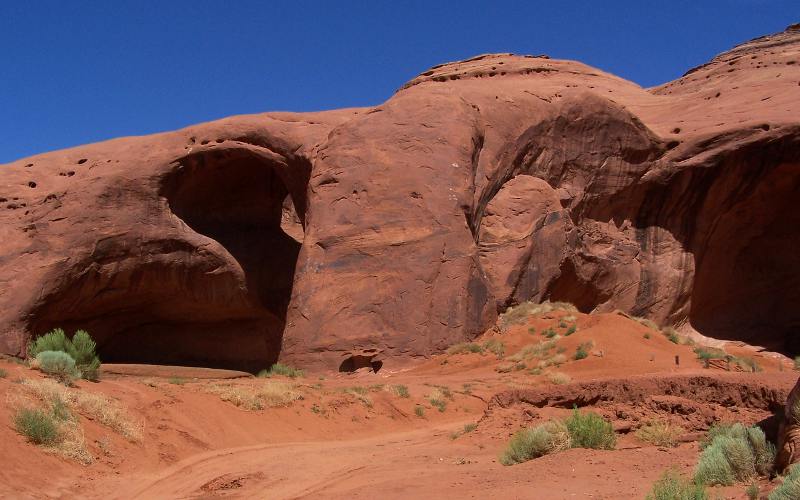 Moccasin Arch on left and Big Hogan Arch on right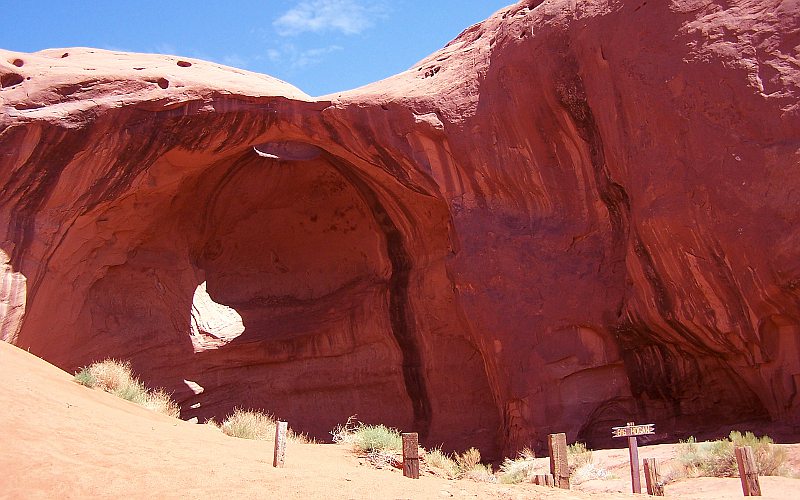 Big Hogan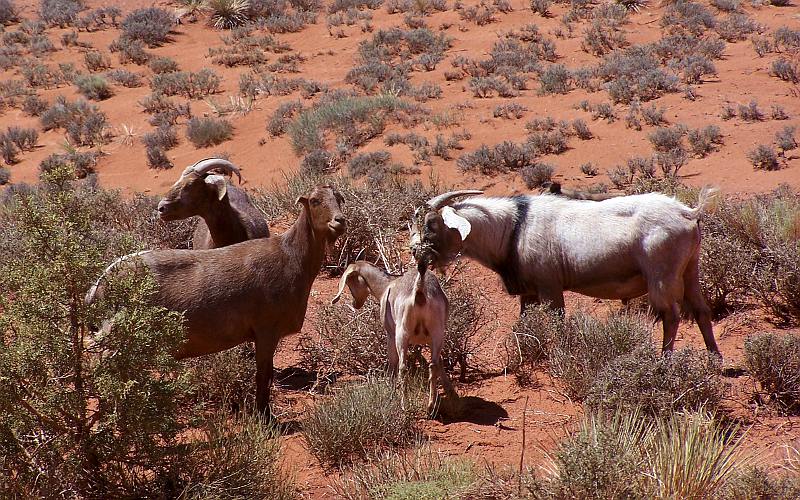 Goats near The Thumb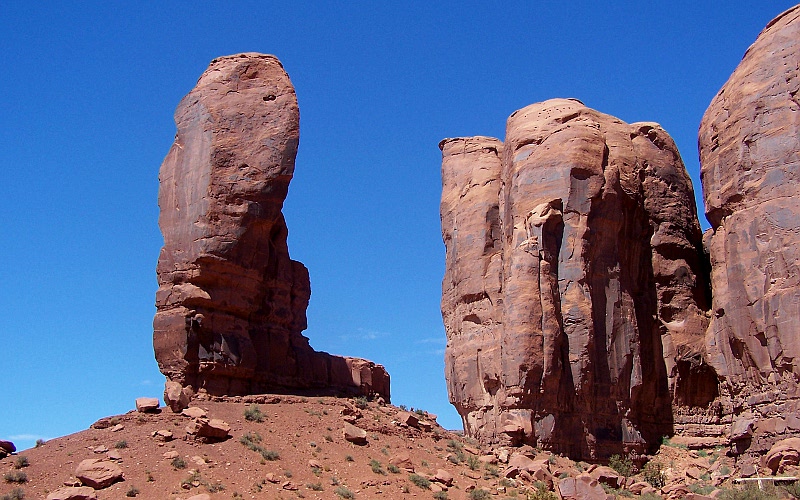 From this direction, the formation at the left is John Wayne's Boot. From the other side, it is called The Thumb.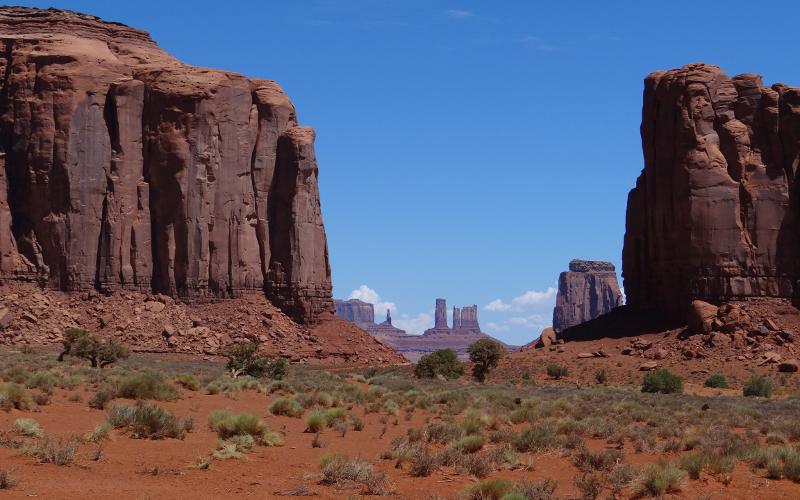 This gap is called North Window. On the left is Elephant Butte. On the right is Cly Butte, named after a well known Navajo medicine man,
who is buried at the foot of the formation.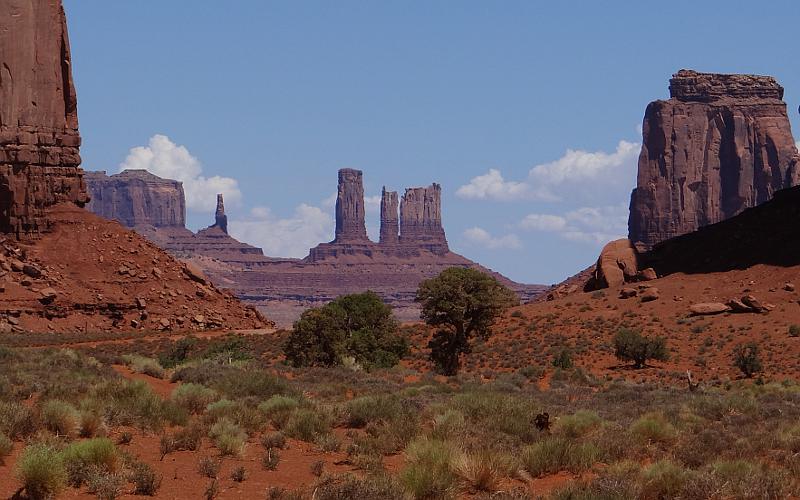 East Mitten Butte

Our guide, Sammy, with Linda, Mary and Nancy