El Tovar Hotel &
Rainbows Over The Grand Canyon
July 13, 2013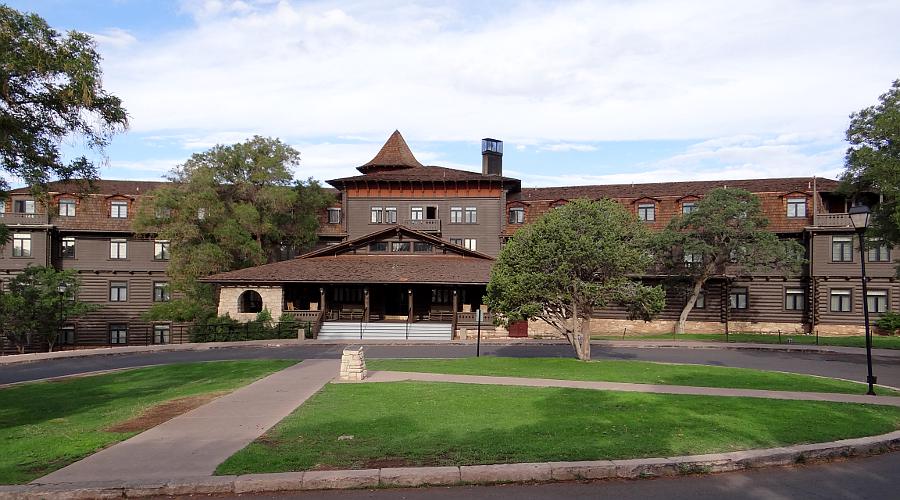 El Tovar Hotel - Our rooms were on the lowest level at the left.
Sunday - day 4 (continued)
By this time is was starting to rain harder and we went on into Grand Canyon Village, where we checked into the grand, old El Tovar Hotel which opened in 1905 and has hosted a long list of celebrities and presidents. After we were unloaded, I returned to the car to find a parking spot. When I got out of the car, I realized that it had stopped raining and that there was a full rainbow. I hurried over to the rim to snap some photos of the double rainbow over the Canyon, then hurried back to the rooms to rush the women out to see the rainbows and see the bluffs of the canyon in the late day sunlight. It was spectacular. Leaving that light to get them was true love.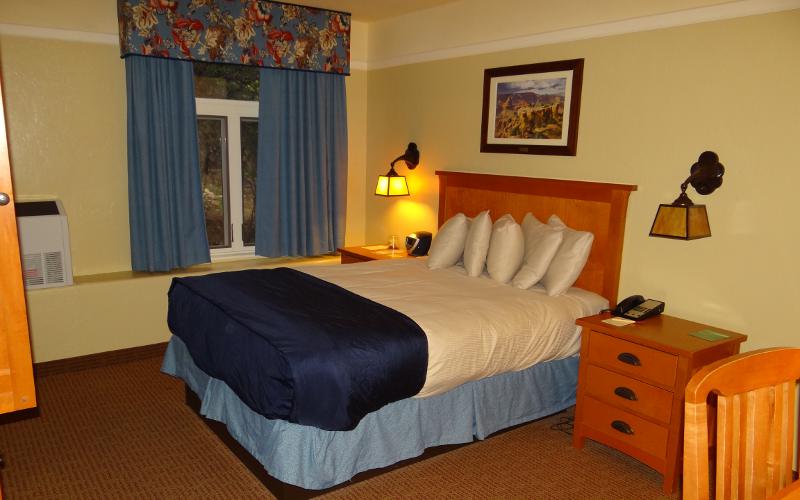 Standard one Queen Terrace Level room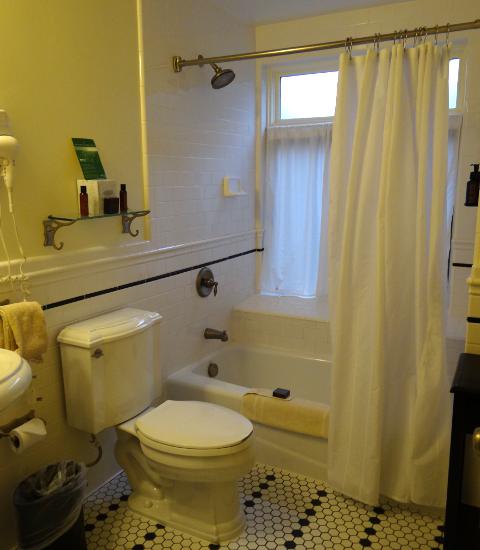 Our bathroom - Everything worked well except the broken shampo dispenser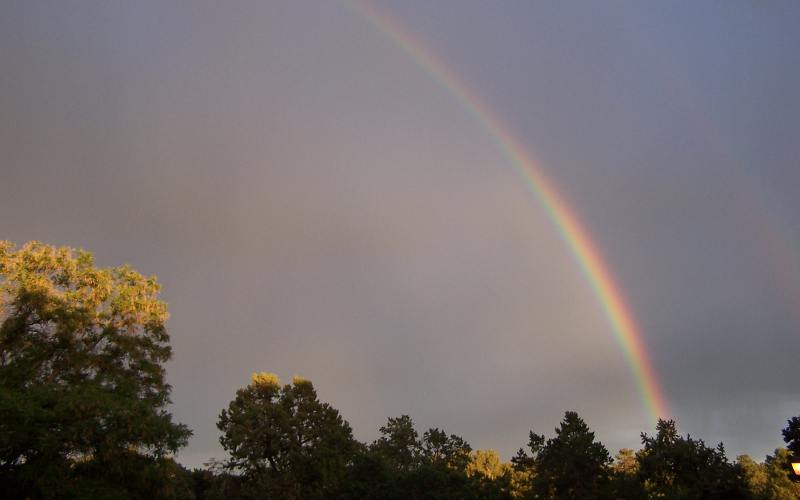 The rainbow from the parking lot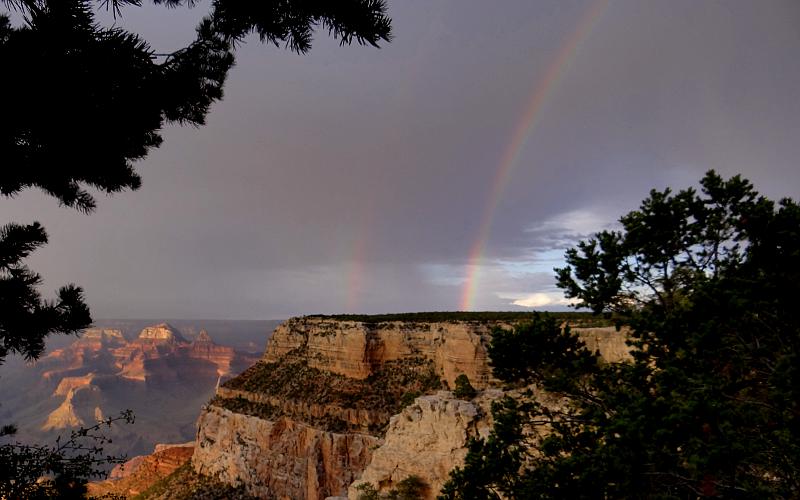 Grand Canyon double rainbow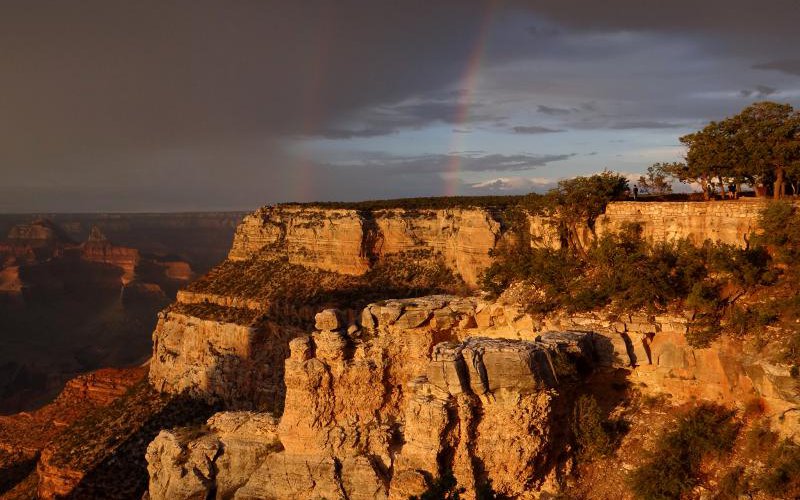 Beautiful light from the setting sun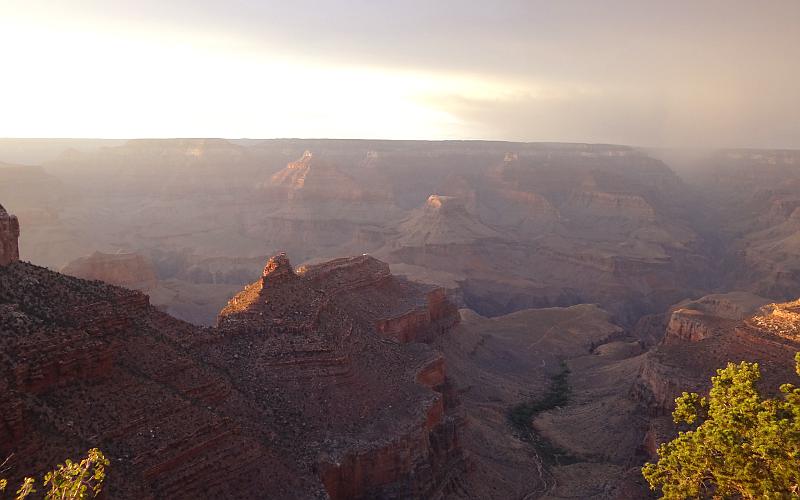 Looking northest from El Tovar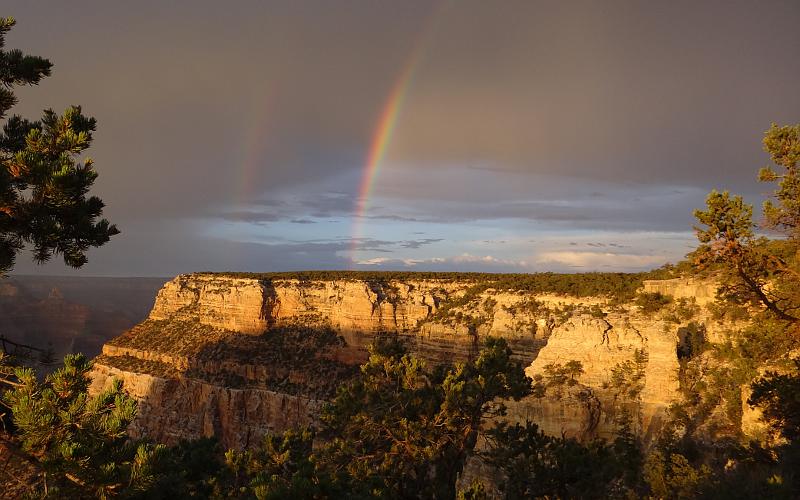 The setting sun is casting shadows on the cliffs to the east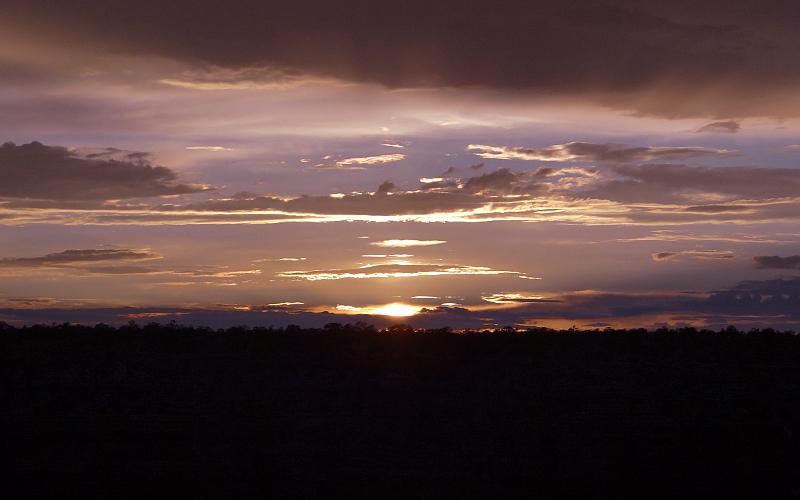 The sun dropping below the Grand Canyon rim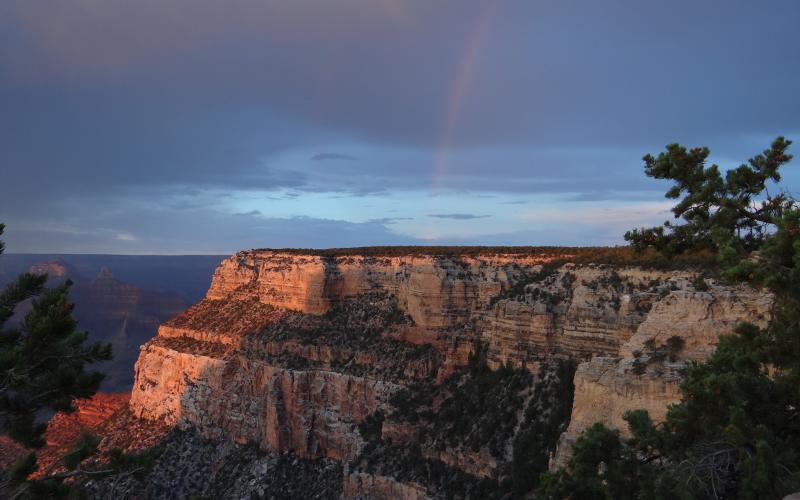 Beautiful blue sky in the distance ast the rainbow is fading away