Historic Route 66 & Mr. D'z Route 66 Diner
July 15, 2013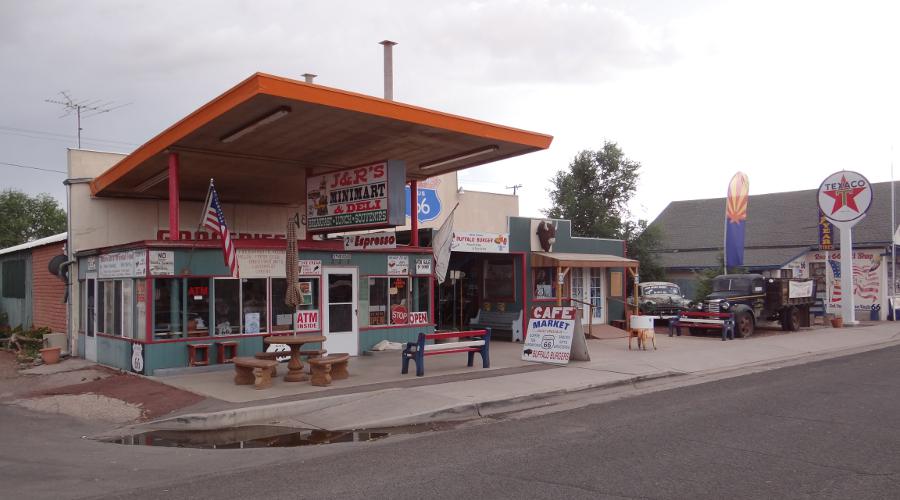 J&R's Minimart & Deli
Monday - day 5 (continued)
Over half of the other businesses in the rest of the few short blocks of Historic Route 66 in downtown Seligman, Arizona were also into the Route 66 theme. I'm guessing that they learned that it worked or the Snow Cap and joined in. I grew tired of them fairly quickly, as they seemed to all just be collections of odd junk, without unique themes.
I walked down the middle of the quiet highway through town photographing some of them, and then returned to the car and drove the rest of the business area while Linda took photographs from the car.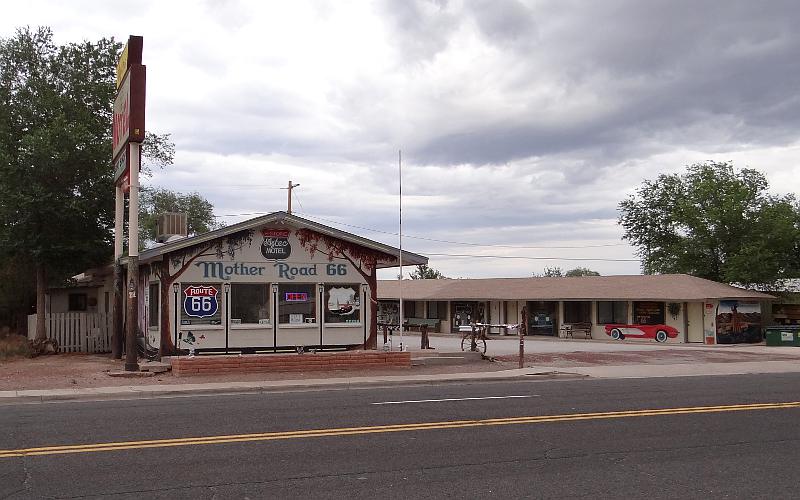 Aztec Motel & Gift Shop

Roadkill Café "You Kill It, We Grill It"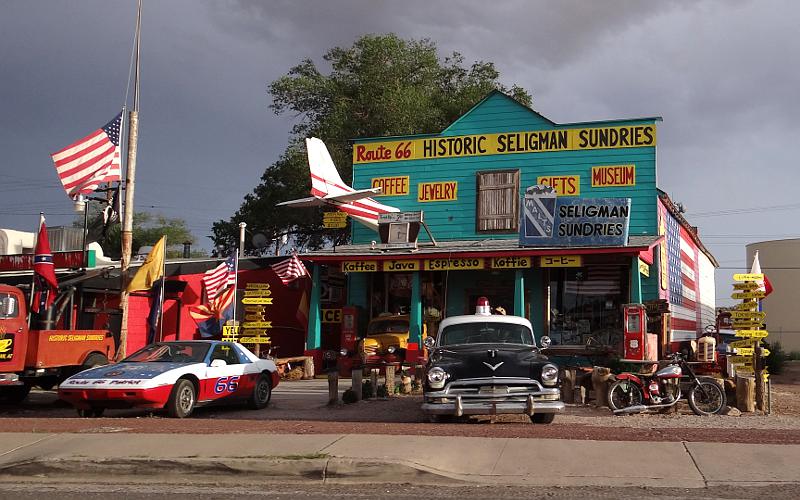 Historic Seligman Sundries is in a 1905 building.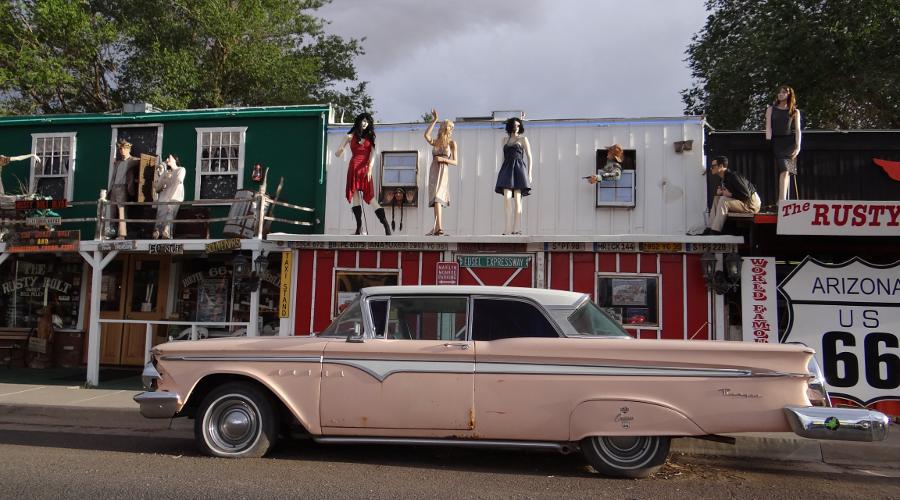 The Rusty Bolt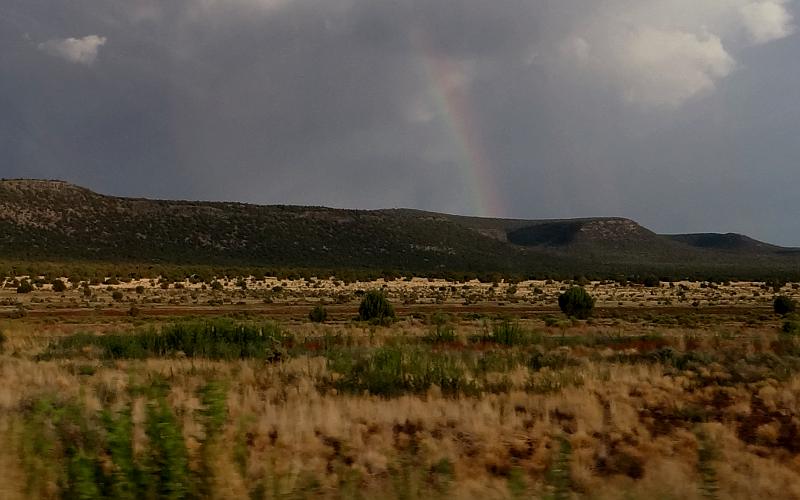 As we drove west on I-40, we saw one more rainbow, making it four nights in a row.
The second stop was about an hour farther west in Kingman, Arizona. Kingman is a larger town and does much less with the Route 66 theme, but we had dessert at Mr. D'z Route 66 Diner. It was a sit down restaurant with a 50s theme. There were huge paintings of Elvis and Marilyn Monroe, which some of us thought were creepy. Linda had a hit fudge sundae and Mary & Nancy had banana splits. I was trying not to be too bad on carbs during the trip and had a bowl of chili instead of a dessert. We all cleaned our plates.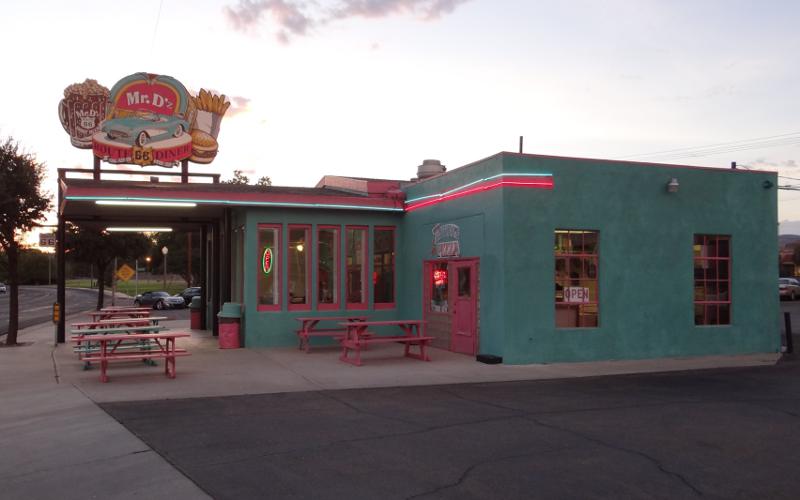 Mr. D'z Route 66 Diner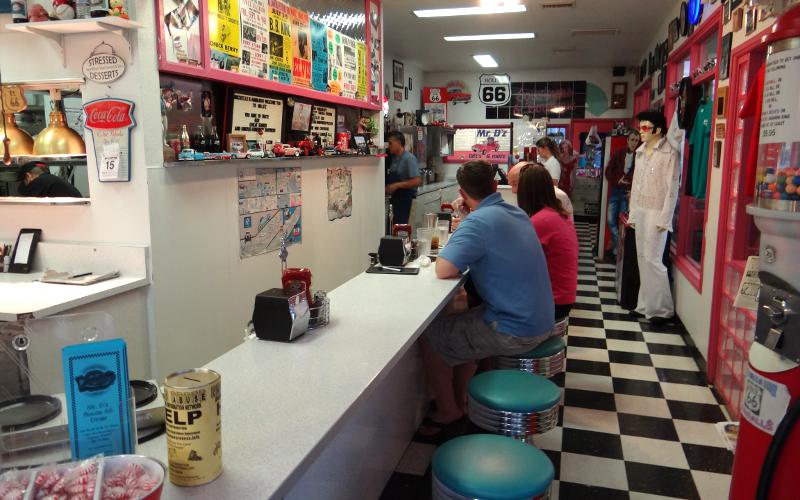 The counter at Mr. D'z Route 66 Diner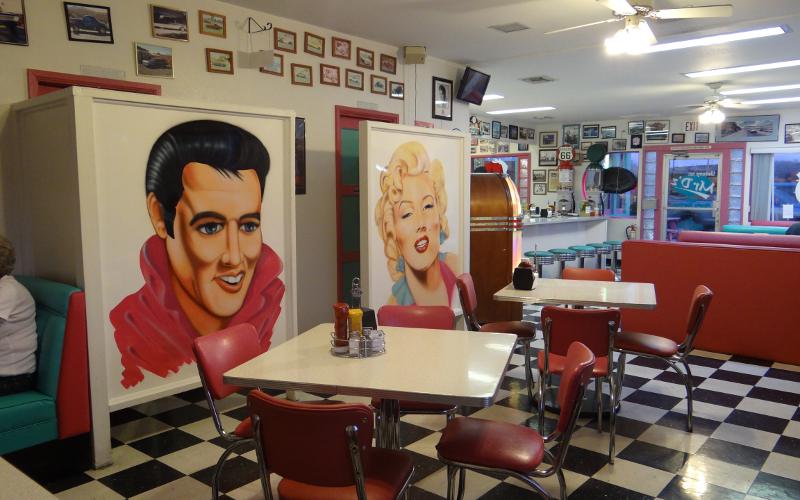 Mr. D'z dining room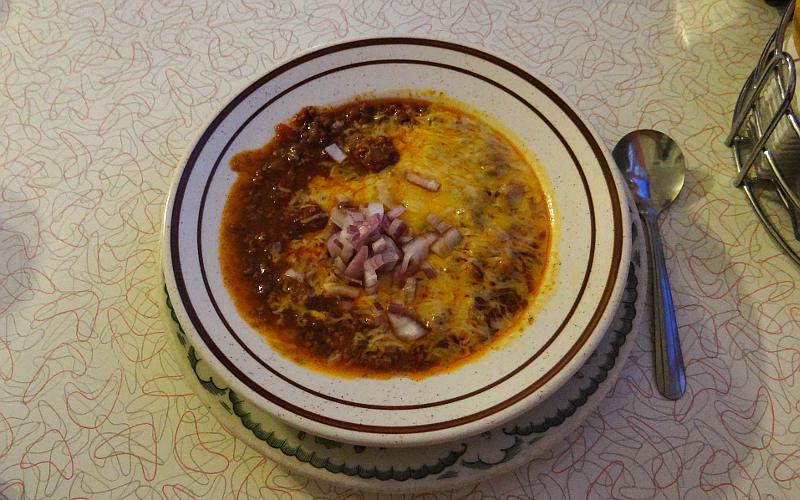 Chili ($4.95)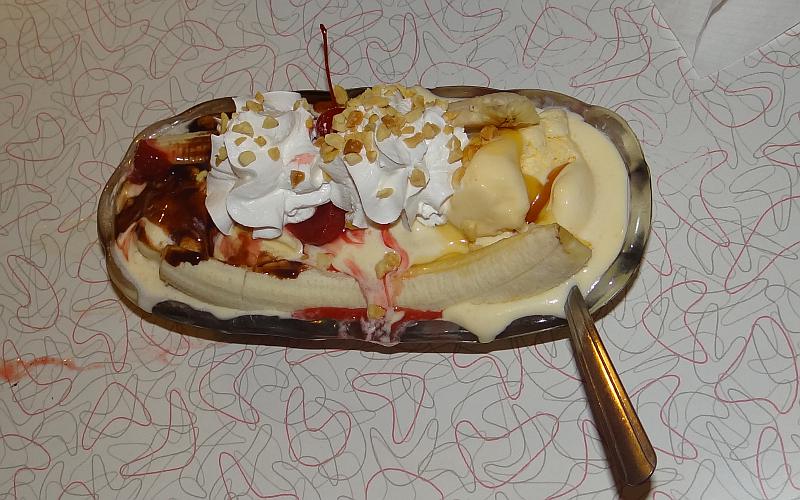 Banana Split ($6.25)