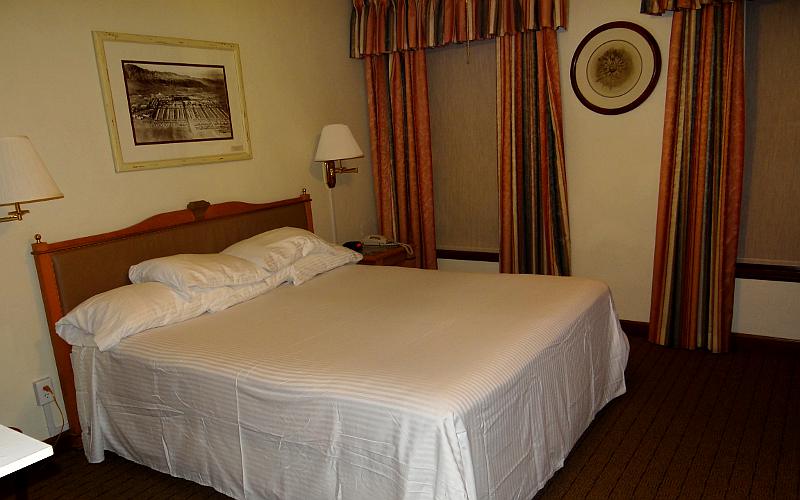 One of our three matching king rooms
Tuesday - day 6
After driving on to Boulder, Nevada we spent Monday night at the Boulder Dam Hotel, a neat old hotel which is operated by a foundation and also houses a museum. The 1933 hotel occupies a classic old building and celebrities such as Bette Davis, Shirley Temple and Will Rogers have been guests. Boris Karloff stayed there to establish residency for a Nevada divorce.
Unlike many of the classic old hotels and B&Bs which we have visited, the hotel was really quite comfortable. It is a nice, if not fancy, boutique hotel.
Nancy was thrilled to find that her suit case was waiting for her at the hotel. Yes, Southwest finally bothered to get her luggage to her, on the last night of the 5 night trip. If you don't regularly spend a lot of money with Southwest, you are not cared for.
Our lodging included a made to order breakfast in the hotel dining room on Tuesday morning. It wasn't everything on the menu, but it was quite good. The bacon was quite good and there was a particularly nice selection of breads for toast. If we had chosen to order off the regular menu, there was just a $3 credit toward the meal.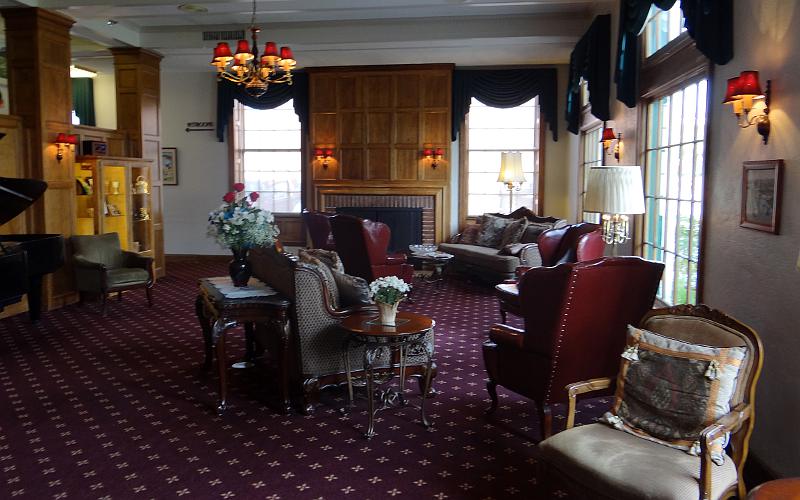 Boulder Dam Hotel lobby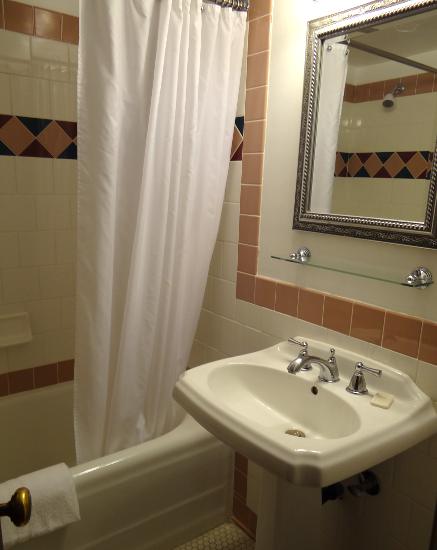 Our bathroom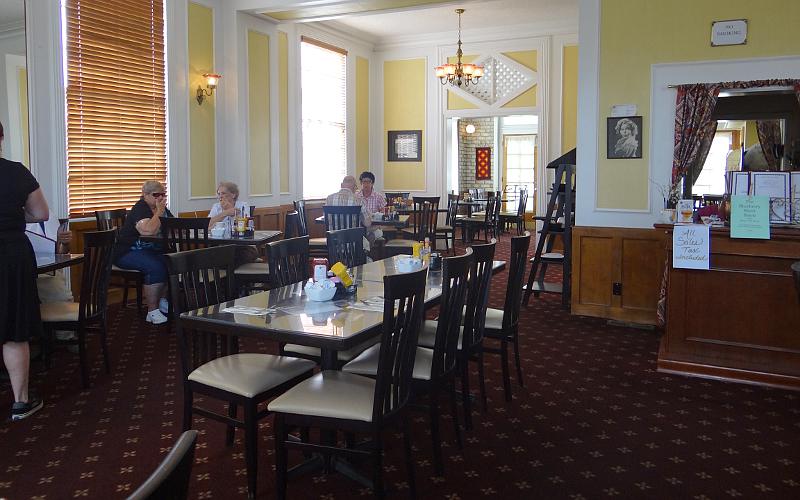 Boulder Dam Hotel dining room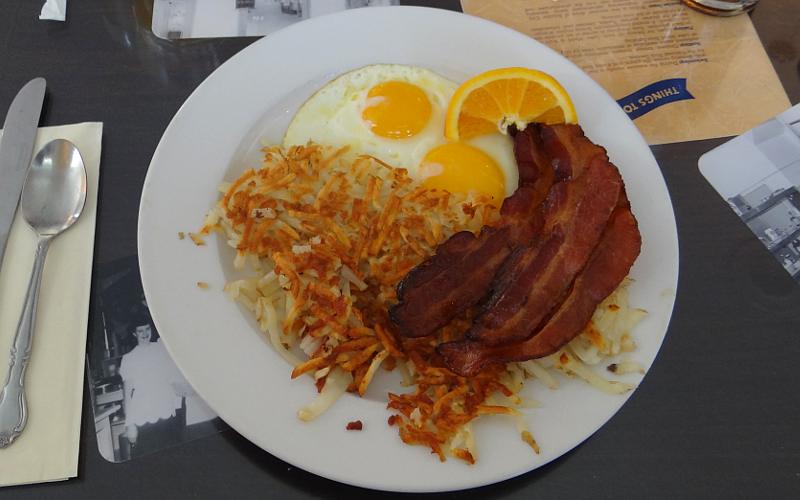 Eggs, hash browns and bacon (included, but $8.50 on the menu)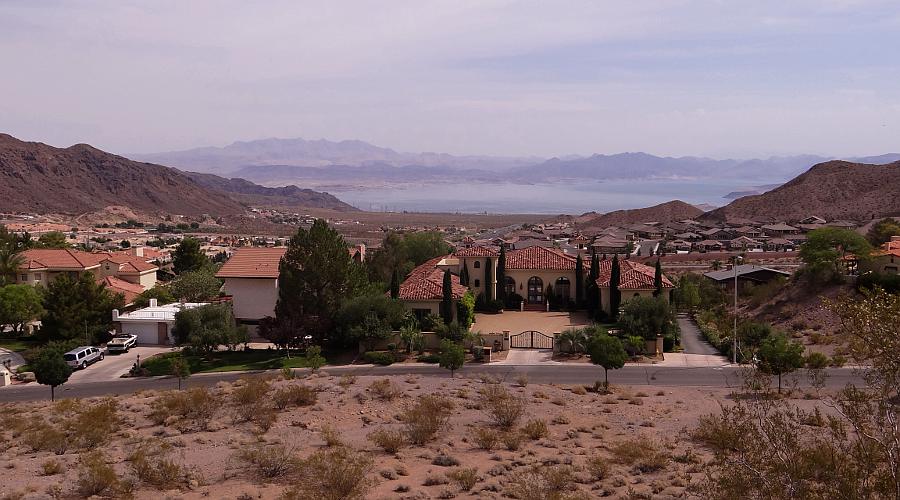 Our first view of Lake Mead as we drove north out of Boulder