Page 10 - Peebles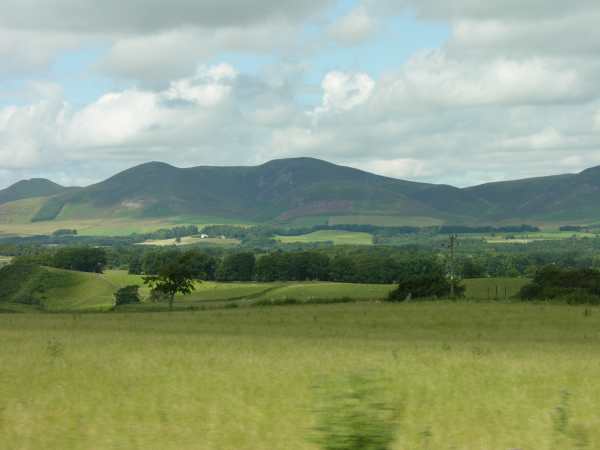 crossing into the Borders
From there, we drove down into the Borders to Pebbles, a market community on the banks of the Tweed River. We were on our own for lunch and I had lunch at The Prince of India, which Colin had recommended. The food was pricy, average, and the waiter had a bad attitude. I heard him making rude comments about me to other restaurant employees.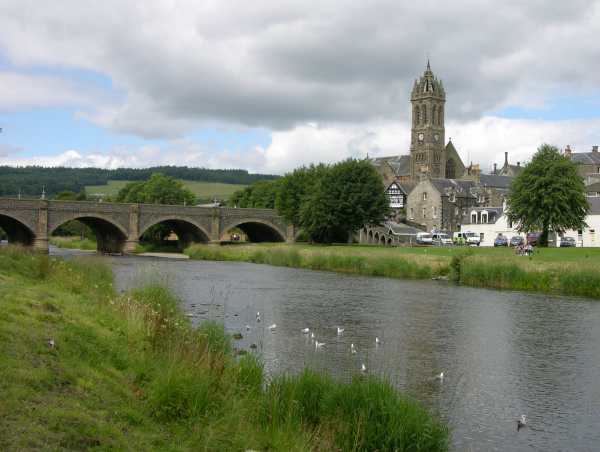 Tweed Bridge in Peebles - Rebuilt in 1663 using stone from the ruined St Andrew's Church

Priorsford Suspension Bridge Peebles
Built 1905 to replace the original suspension bridge built in 1817 for Sir John Hay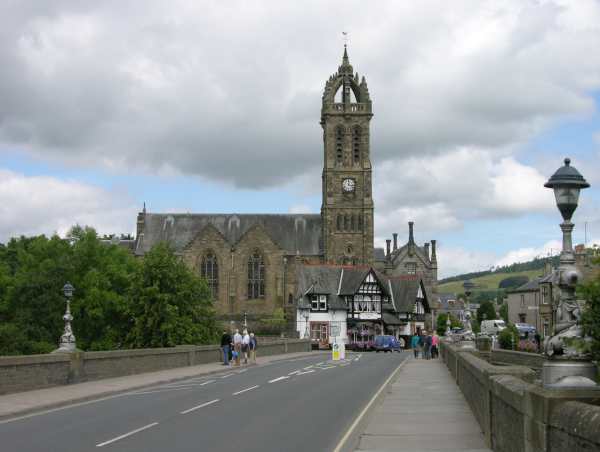 Old Parish Church - completed 1887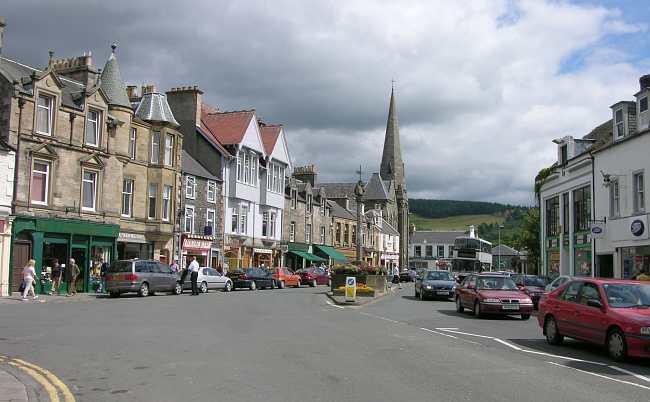 Market Place on High Street in Peebles - Mercat cross in the center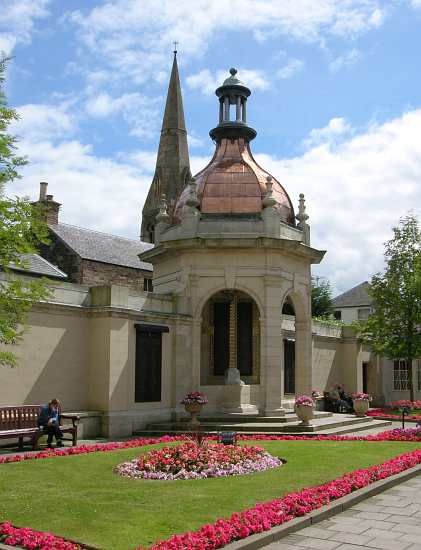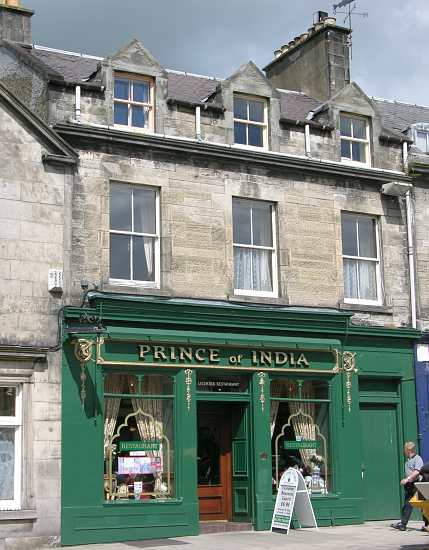 Prince of India restaurant near Old Parish Church - try a different restaurant
After lunch, I visited a few shops, took pictures and bought a frog for a friend that collects them. There was still time for a short walk along the river before returning to the coach.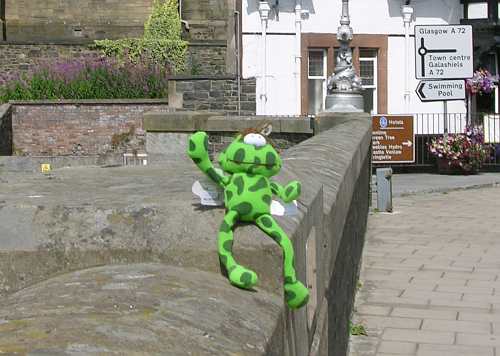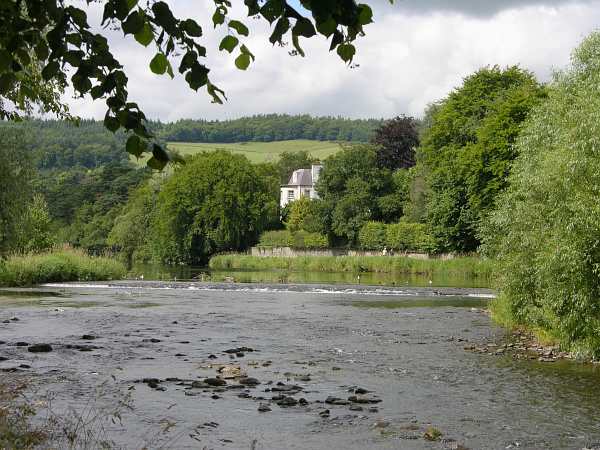 views along the river Tweed upriver from the old bridge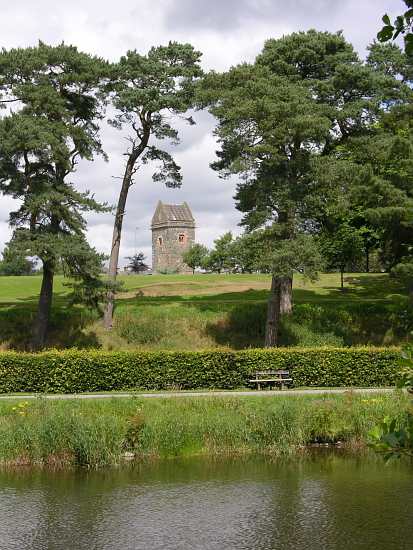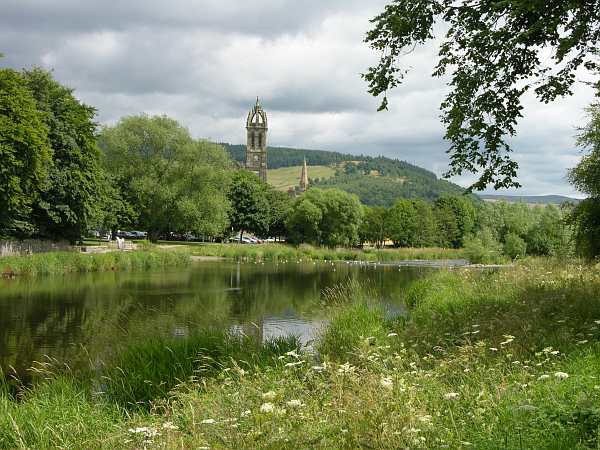 Previous Page Scotland trip Next page