Page 11 - Glenkinchie Distillery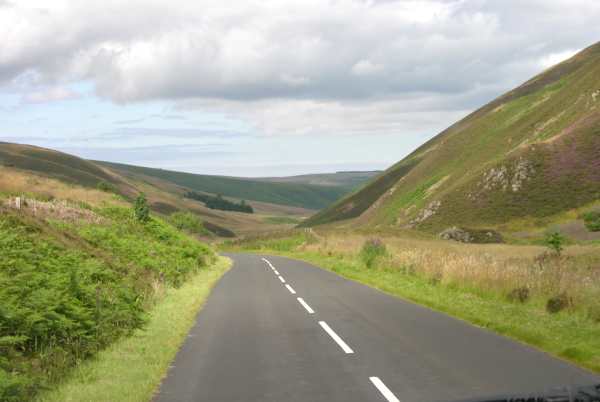 The brown patches are heather - they will turn bright in a couple more weeks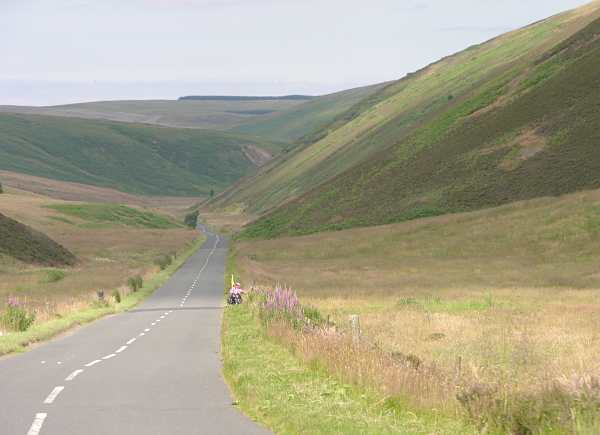 bicyclist taking a break beside the road
We crossed through some beautiful heather covered hills on our way to Glenkinchie. The road our guide intended to take was closed to through traffic, but we went as far as we could and walked up to a particularly nice view toward the north.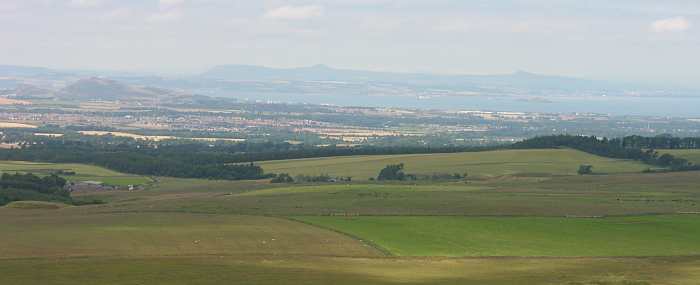 view north to Edinburgh and across the Firth of Forth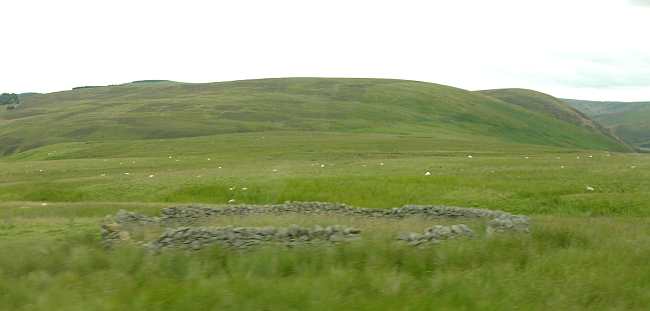 round stone shelter for sheep protects from drifting snoq
Continuing on, Colin started driving 50-70 mph on the narrow winding roads. Going around the curves, I was afraid we would have a head on collision. He had lost his way (something that he said has happened before). This part was not fun.
We arrived at the Glenkinchie Distillery only a little bit late. The tour was very nice and cost only £3.5. After we went through three rooms of displays on our own, a friendly young man named Craig took us through the distillery. The tour did not include the bonded warehouses or bottling.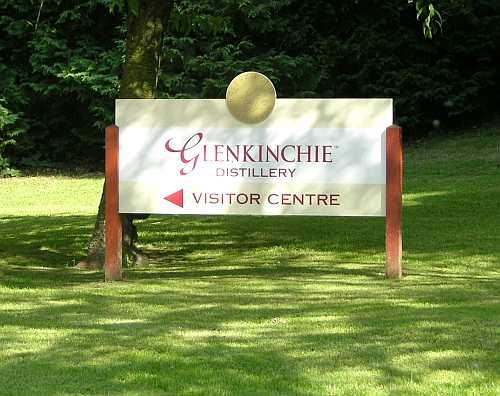 Glenkinchie Distillery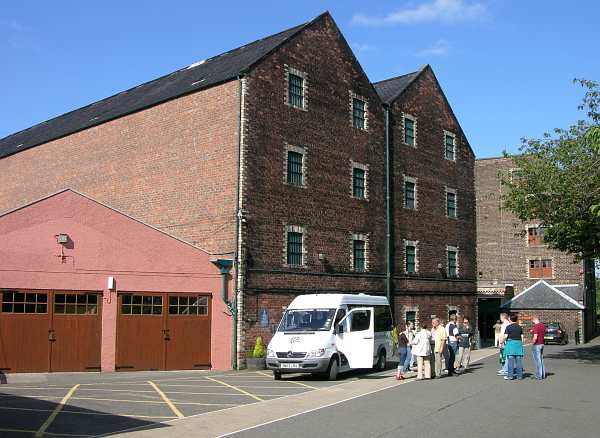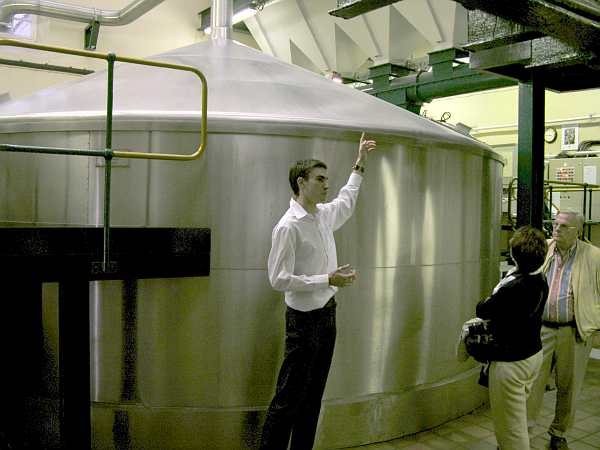 Craig points to malting tank where Barley is soaked before being spread out to germinate

The wash still is on the right. Its product is distilled again in the spirit still on the left with a final product of 80% alcohol
The tour ended with a tasting. They had Scotch whiskies from many distilleries. We were welcome to sample as many as we wished, but I limited myself to 3. The tour included a £3 off coupon to the gift shop where I bought some miniatures of 10 year old Glenkinchie for gifts and a 70 cl bottle of Cragganmore Distillers Edition Single Malt for myself. It is aged twice, first in a whisky barrel and then in a cask that was used to age port wine. Craig said it is unavailable outside of Scotland. When I was paying for my purchases, the sales lady said it is her favorite whisky.
Then we had a not-quite-so-fast ride back to Edinburgh.
Previous Page Scotland trip Next page