The University of Kansas Jayhawks men's basketball Senior Night was versus the University of Texas Longhorns and was part of ESPN Big Monday on February 26, 2018. It was an emotional night from start to finish, with the three graduating seniors, Devonté Graham, Clay Young and Sviatoslav Mykhailiuk being introduced with their families before the game and presenting their senior speeches following the 80-70 KU victory.
The night felt like it was more about the pre game and post game, then it was about the game itself, but the game was momentous, as the victory gave the Jayhawks sole possession of the conference championship and set NCAA history as the Jayhawks are now the only Division I men's team to win 14 consecutive conference championships, something which the experts say will never be matched.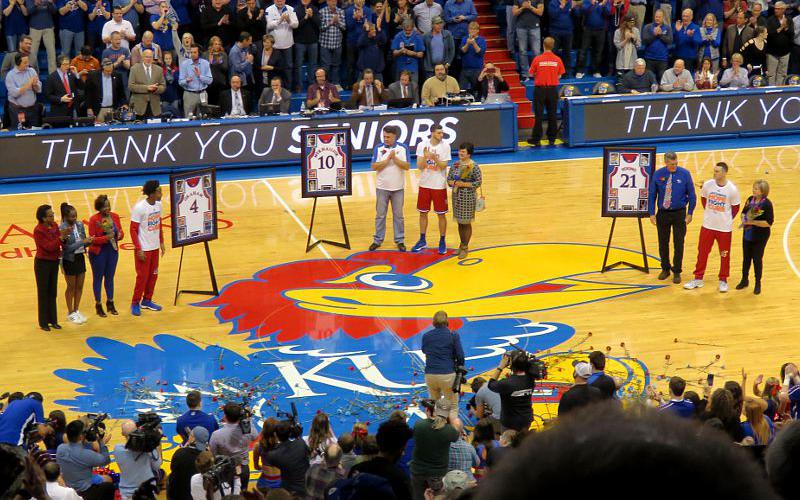 2018 Seniors with their families
Doris King, Shamaria Massenburg & Dewanna King - Inna & Yuriy Mykhailiuk - Tom & Teresa Young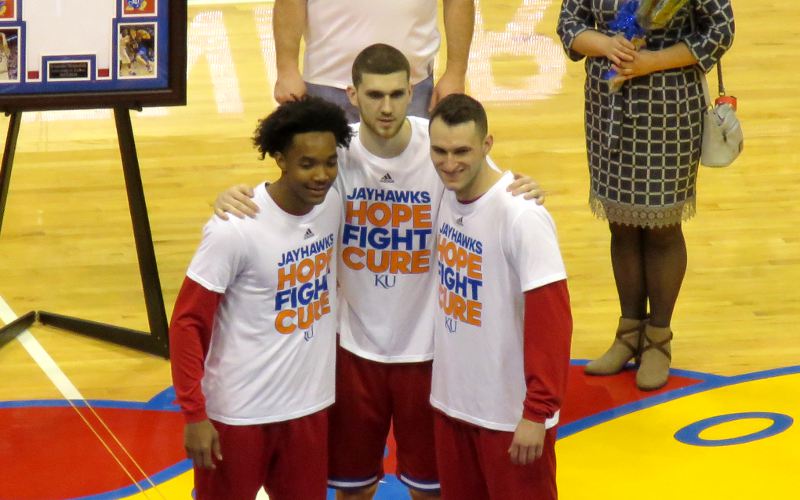 Devonté Graham, Sviatoslav Mykhailiuk, Clay Young
The Jayhawks wore warm-up T-shirts that read "Jayhawks Hope Fight Cure" with the initials "AJ1" on the backs
in support of University of Texas guard Andrew Jones, who is battling leukemia.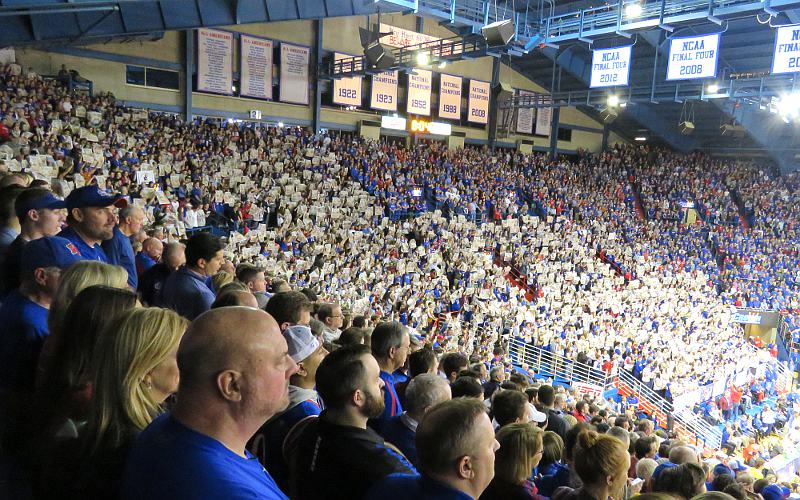 Students holding up The Kansan, student newspaper, during the introduction of the opposing team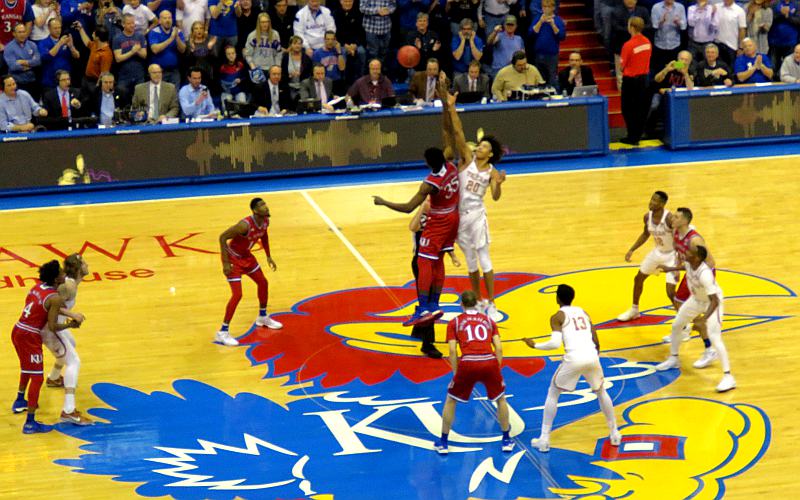 Tip off

Warren Corman was honored during the Salute to Service.
Corman enlisted in the Navy in 1943, in the midst of the second World War. Corman was a part of the Navy construction
battalion and what is known today as the last battle of World War II, the assault on the island of Okinawa. Corman is the
last living architect on the team that designed the greatest home court advantage in all of sports, Allen Fieldhouse.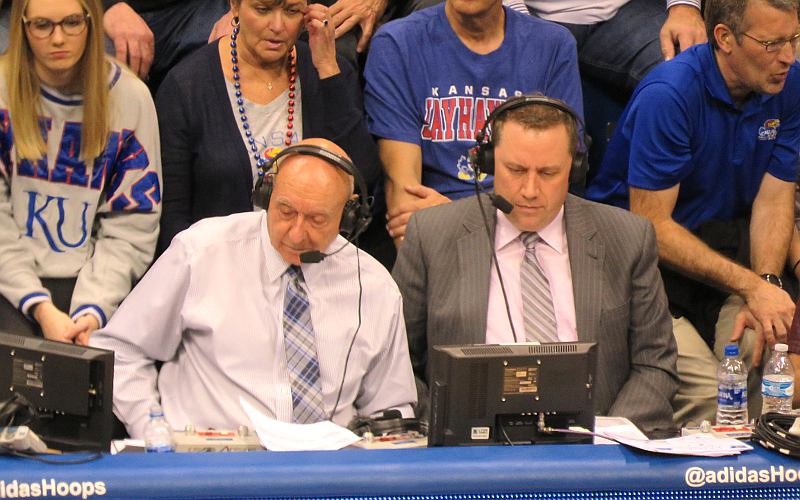 ESPN announcers Dick Vitale and Bob Wischusen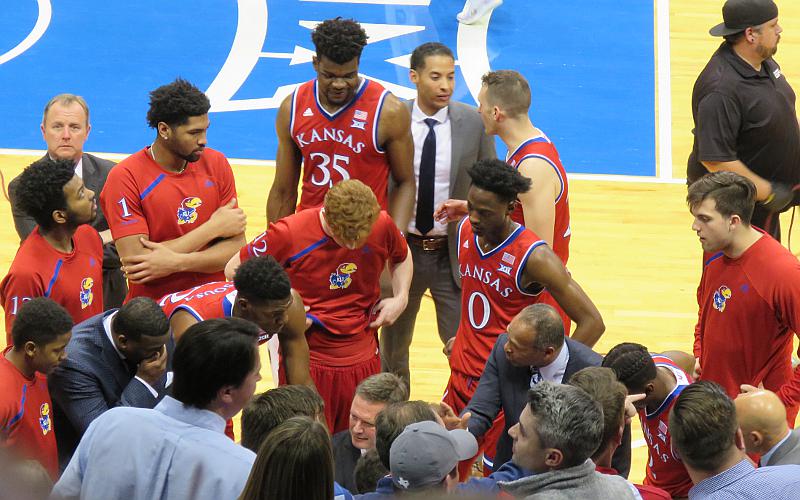 During the senior speeches following the game, Bill Self explained that the red uniforms had been a special request
by Devonté Graham, who had done all the work necessary to get their use approved.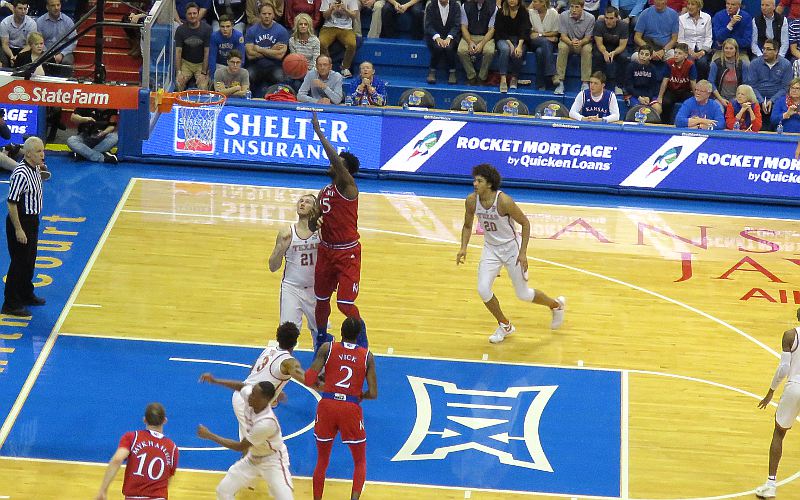 Udoka Azubuike scores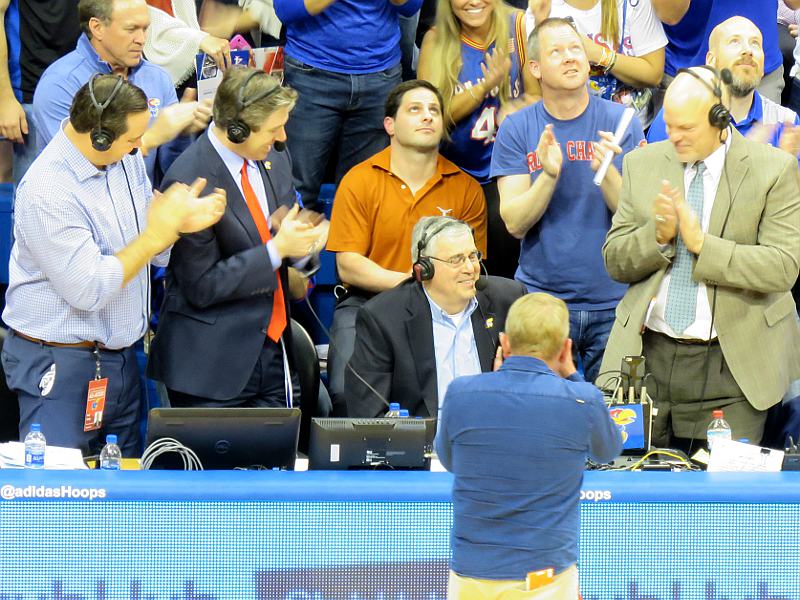 Jayhawk IMG Radio Network producer/engineer Bob Newton, who is retiring after 34 years of service to the network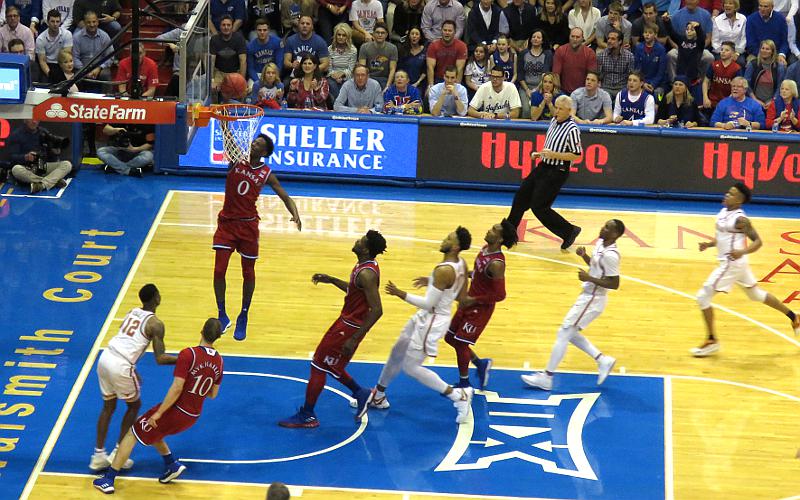 Marcus Garrett scores 2 of his 11 points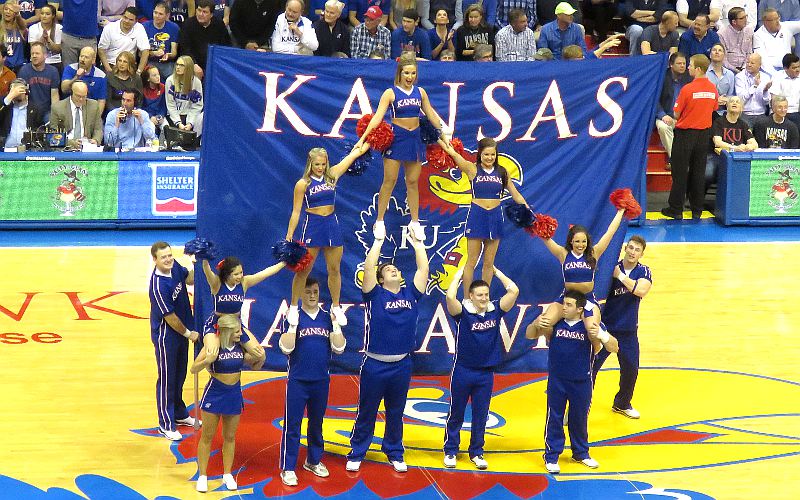 University of Kansas Cheerleading squad.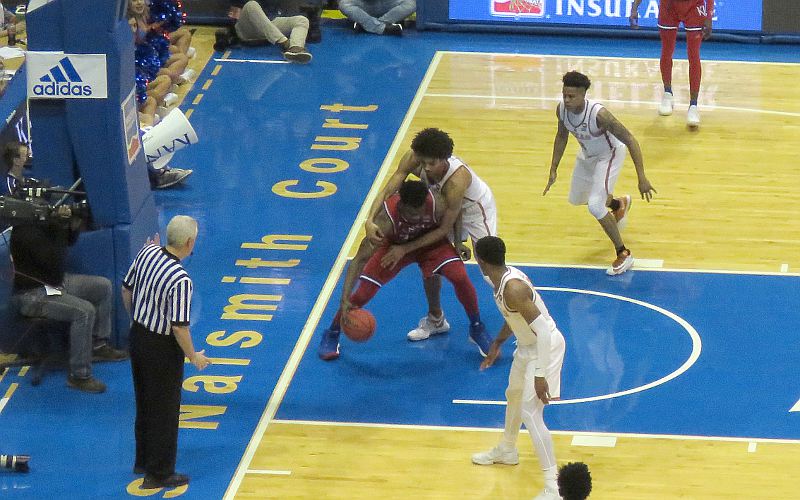 Intentional fouls are rarely called, but this was an exception.


Copyright 2018 by