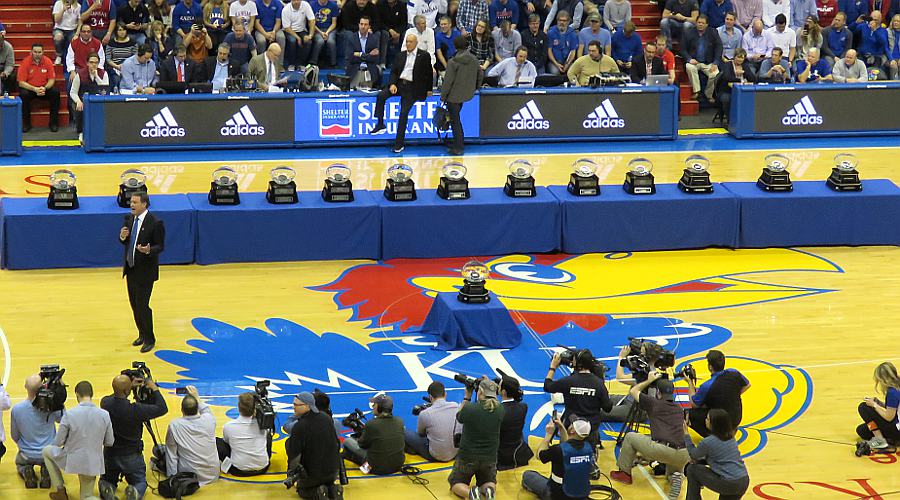 Big 12 Champion Basketball Trophies
Almost all of the crowd remained in their seats following the February 26 University of Kansas Jayhawks men's basketball team's 80-70 victory over the University of Texas Longhorns. Tables were brought onto the court and the 13 consecutive Big 12 Champion Basketball Trophies were placed in a row, with the 2018 Big 12 Champion Basketball Trophy on a separate table in front of them.
Head basketball coach, Bill Self, introduced each of the three seniors on the men's basketball team, asking them to limit their comments to 5 minutes, a request which was not honored and which few people in the audience wanted to be honored. The speeches were all emotional. Clay Young went first, followed by Sviatoslav Mykhailiuk and Devonté Graham. Clay's speech was largely funny, as he described the way the coaches would ride him when he was doing nothing wrong. Devonté and Svi's speeches were more emotional and they both had to stop and compose themselves before finishing the speeches.
ESPN announcer, Dick Vitale, remained at the broadcast table following the game and recorded the first two speeches, reluctantly leaving as his staff dragged him away near the end of Sviatoslav Mykhailiuk's speech.
Each player thanked their families, each coach by name, the other players, the managers and the fans, saying how much their experiences at the University of Kansas meant to them. Devonté Graham concluded with a thank you to his girlfriend, Avery Miller, who was on the edge of the court with the rest of the KU spirit squad.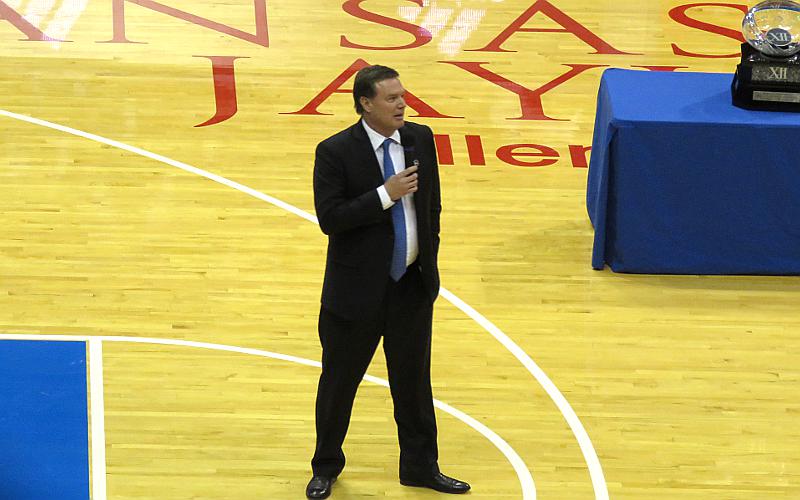 University of Kansas men's head basketball coach Bill Self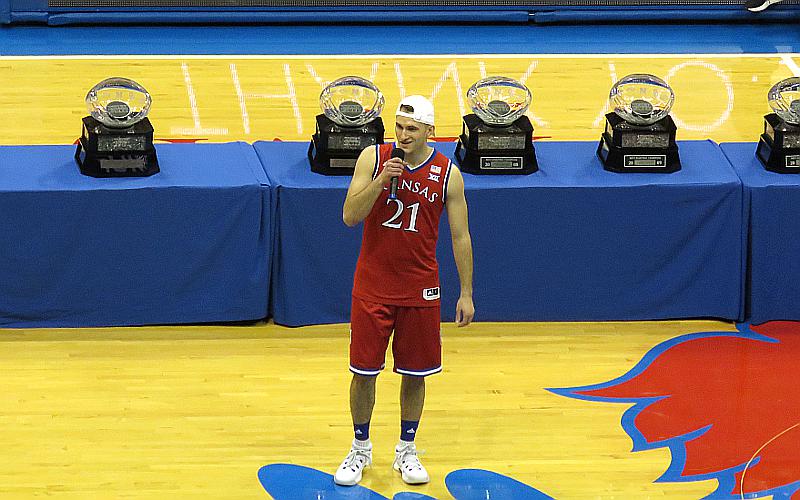 Clay Young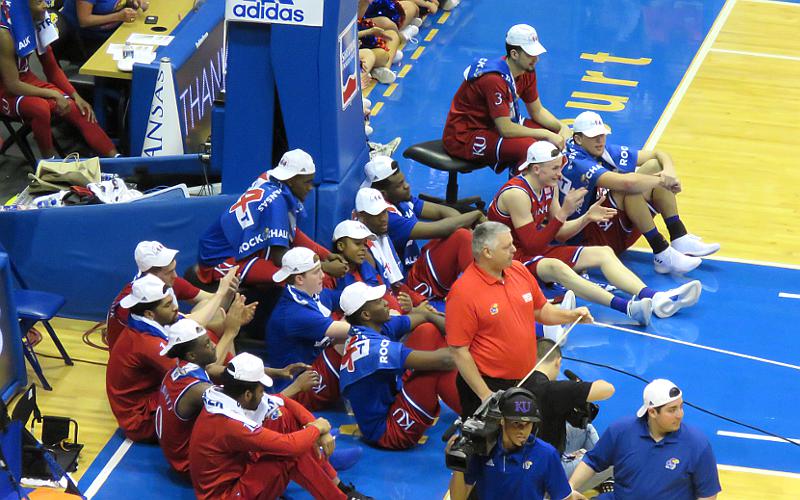 Love and support from the rest of the team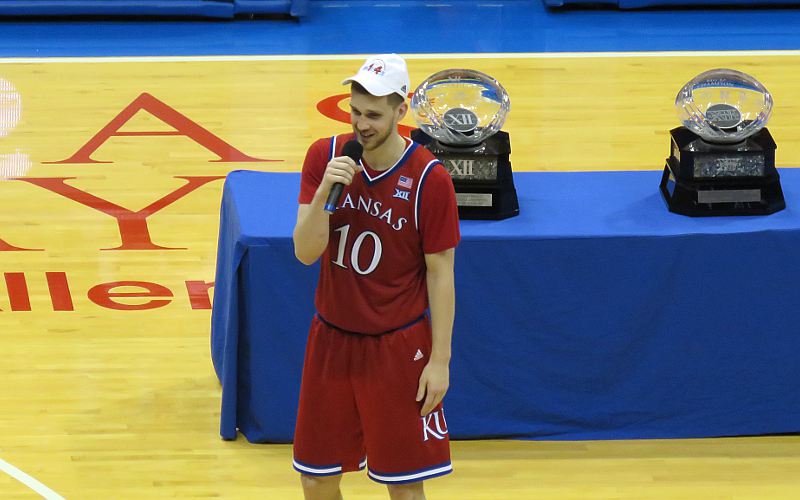 Sviatoslav "Svi" Mykhailiuk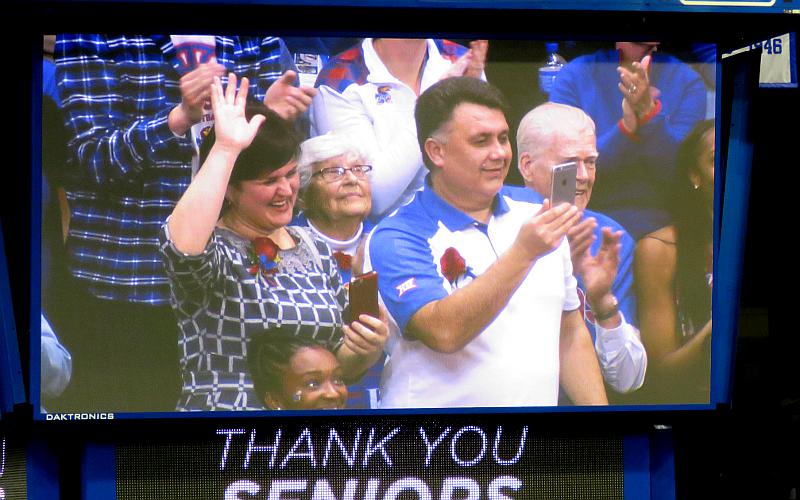 Sviatoslav Mykhailiuk's parents - Inna and Yuriy Mykhailiuk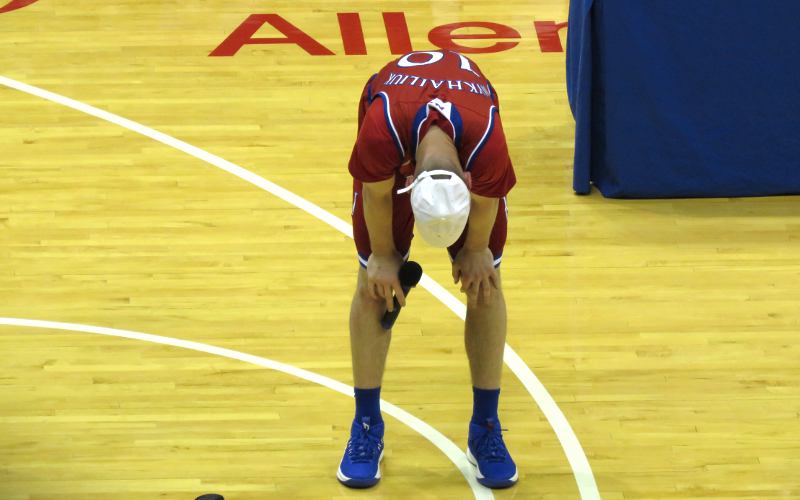 Sviatoslav Mykhailiuk composing himself before going on with his speech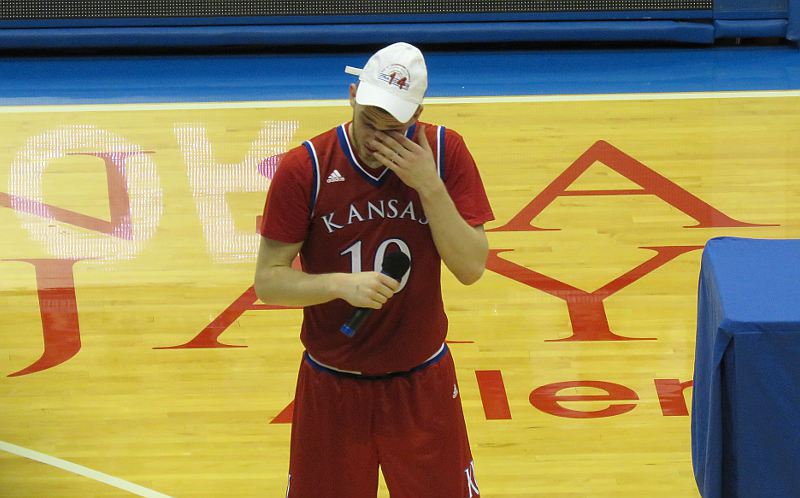 Sviatoslav Mykhailiuk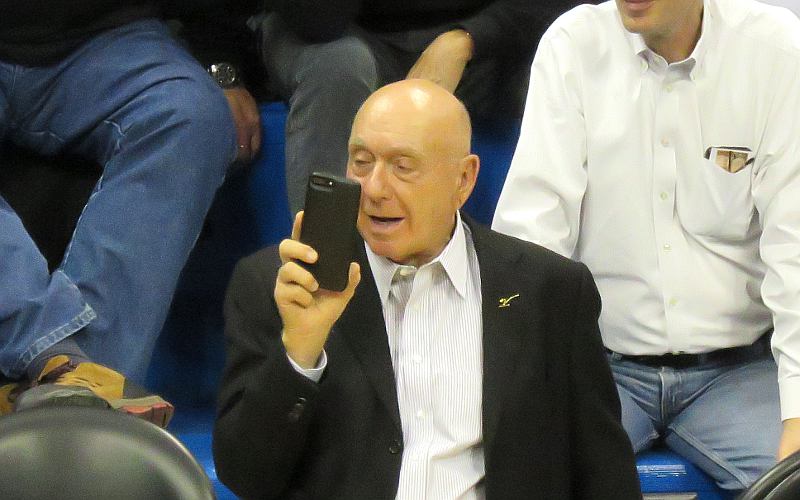 Dick Vitale recording Sviatoslav Mykhailiuk's Senior Speech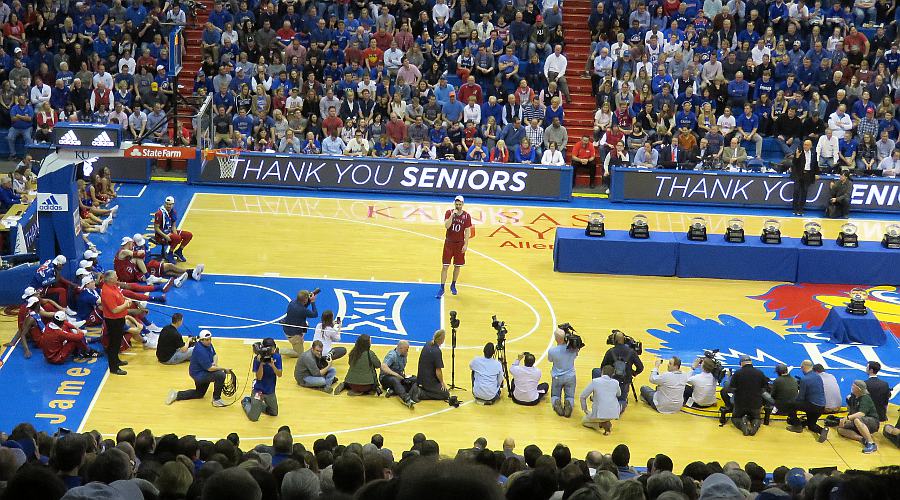 Sviatoslav Mykhailiuk Senior Speech

Devonté Graham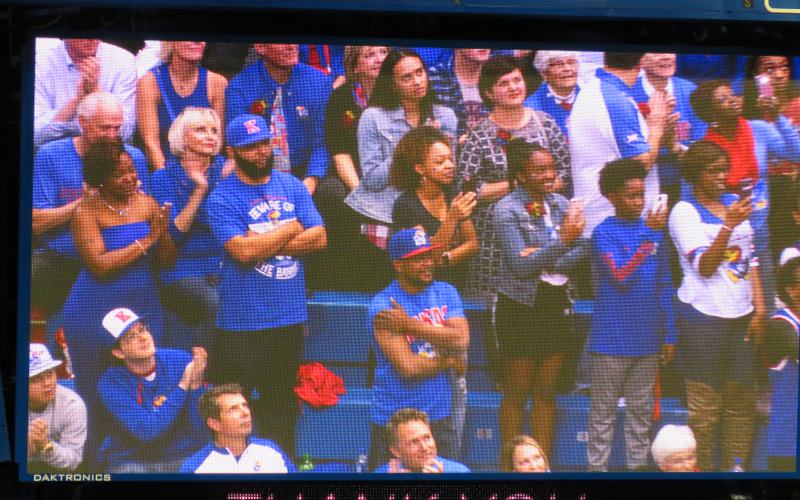 Devonté Graham's mother, Dewanna King, at left with the players' families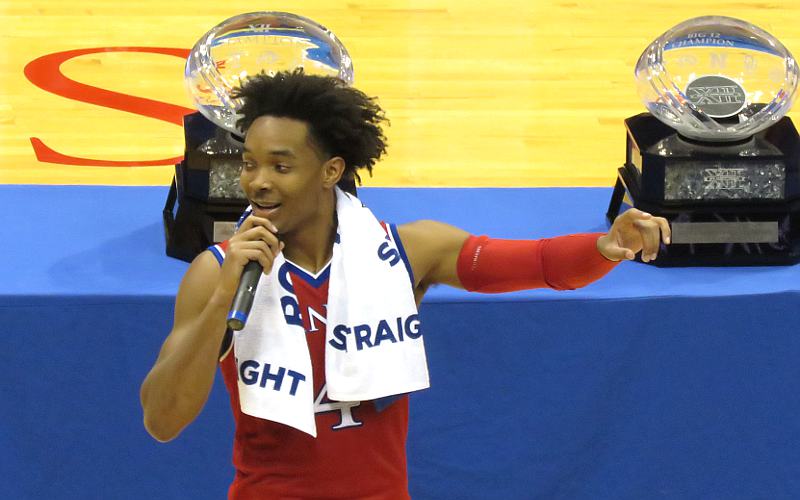 Devonté Graham says he will wait to talk about his family at the end so he won't get too emotional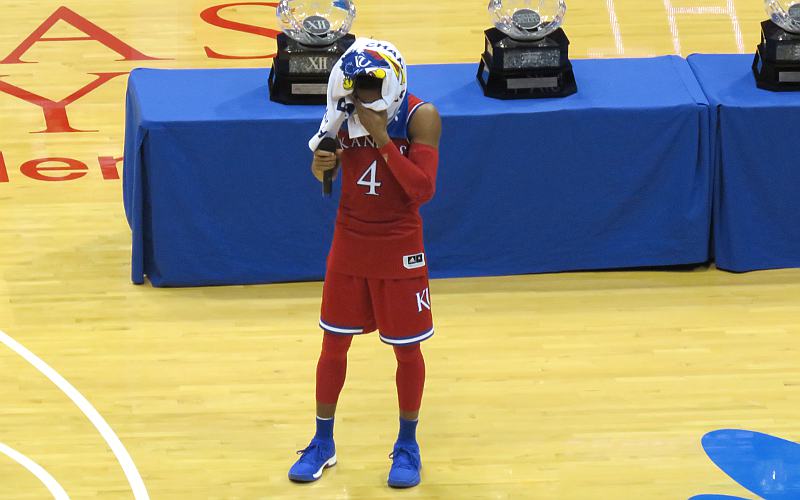 Devonté Graham talking about his head coach, Bill Self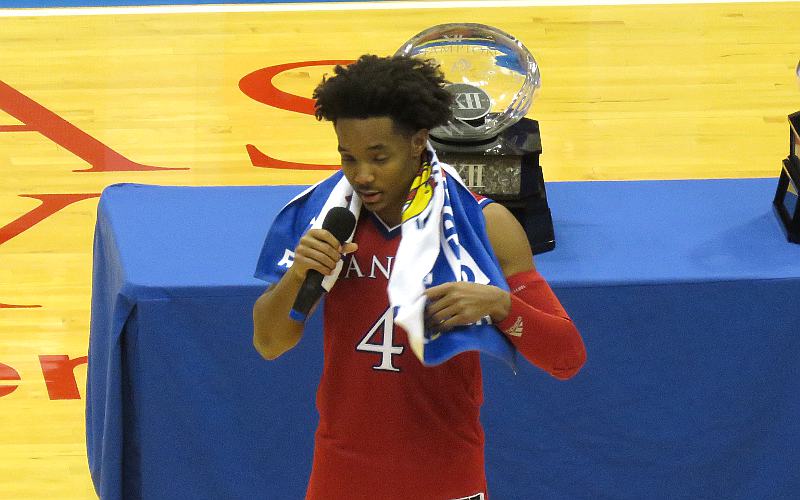 Devonté Graham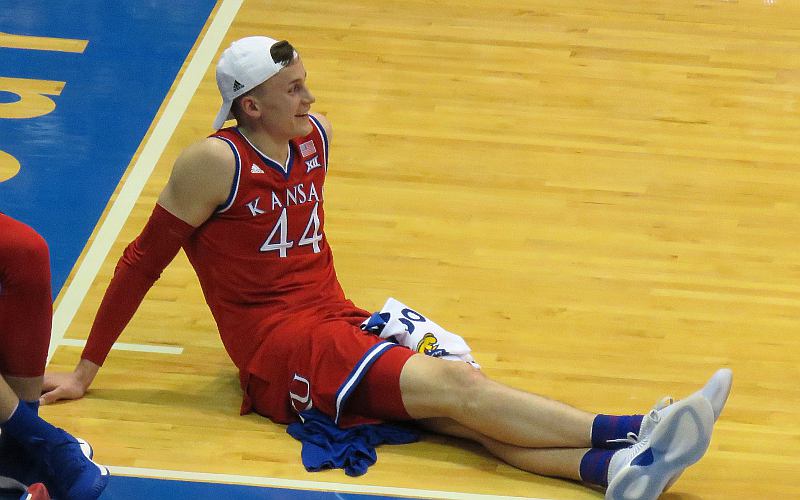 Mitch Lightfoot

Avery Miller
Page 1 - Senior night basketball game
2013 NCAA Tournament in Kansas City 2014 Big 12 Tournament in Kansas City
Copyright 2018 by Keith Stokes. These photos may not be reproduced without written permission.