Thank you to Mike Voisin for sharing these photos from the estate of Jack Voisin of Mt. Pleasant, Michigan.
Construction of the "Mighty Mac" began in May 1954 and it opened on November 1, 1957. The bridge was completed in 1958.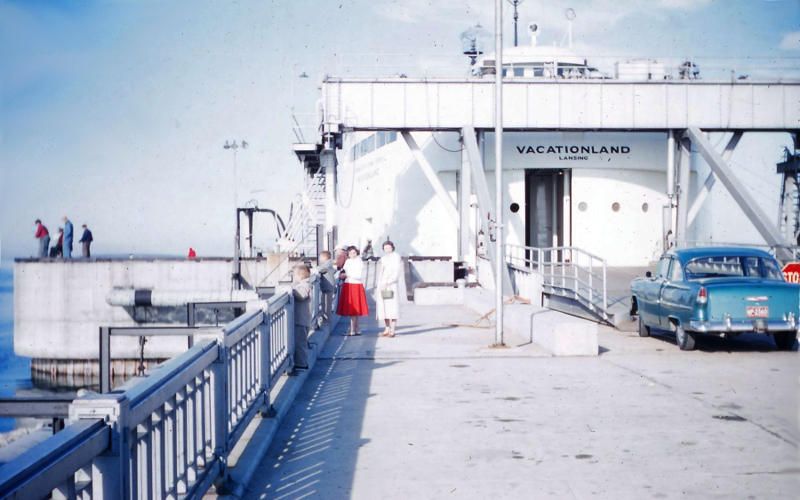 Ruth Stewart and Ruth Voisin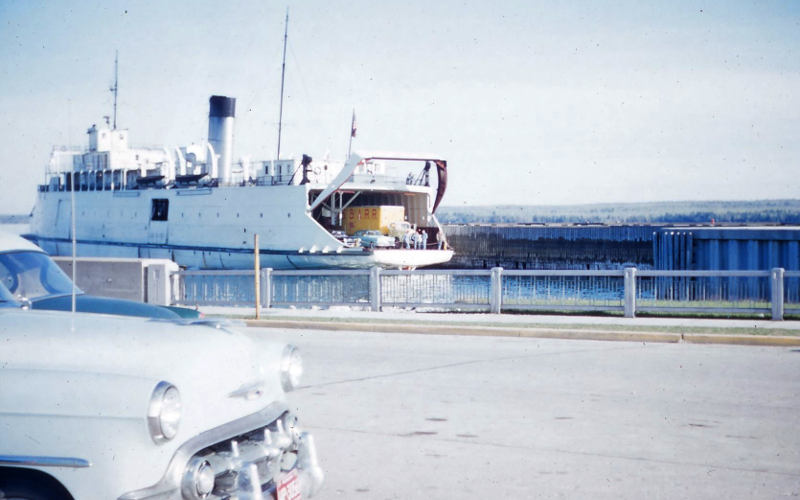 "City of Cheboygan" ferry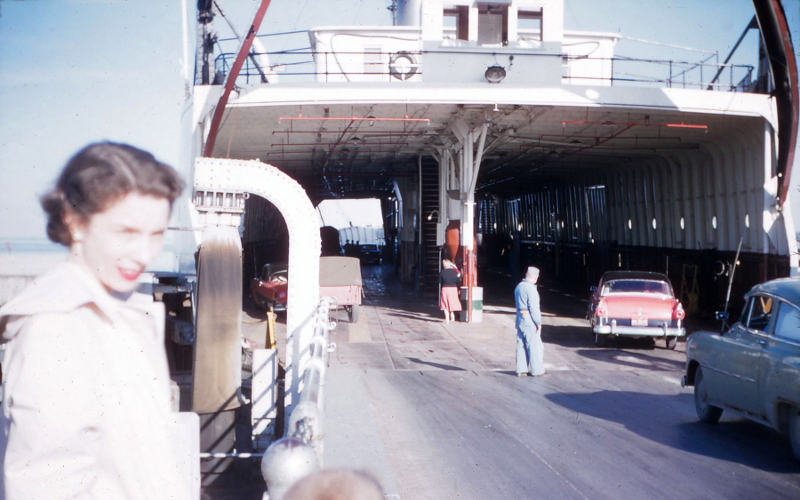 City of Cheboygan loading automobiles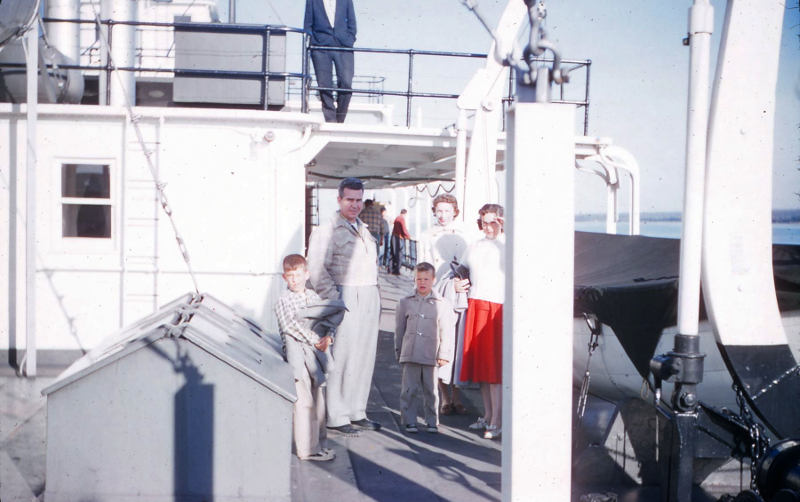 Scott Voisin, Jack Stewart, Steve Voisin, Ruth Voisin, Ruth Stewart, aboard the Vacationlandautomobile ferry.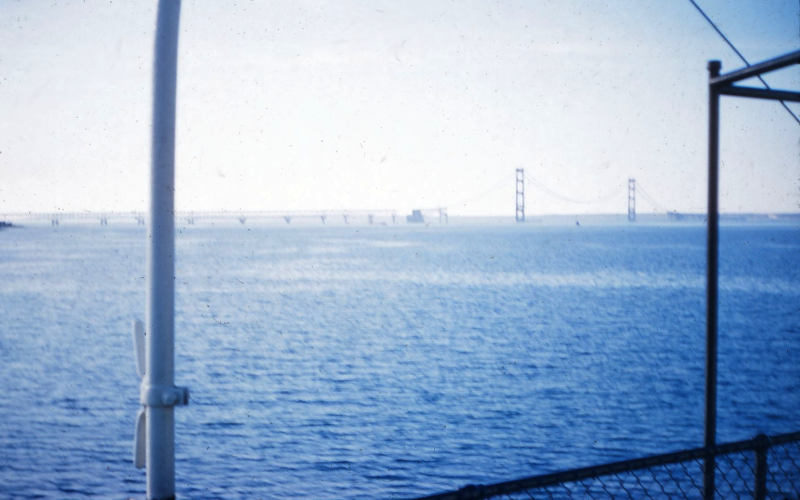 Mackinac Bridge under construction, as viewed from the Vacationland automobile ferry.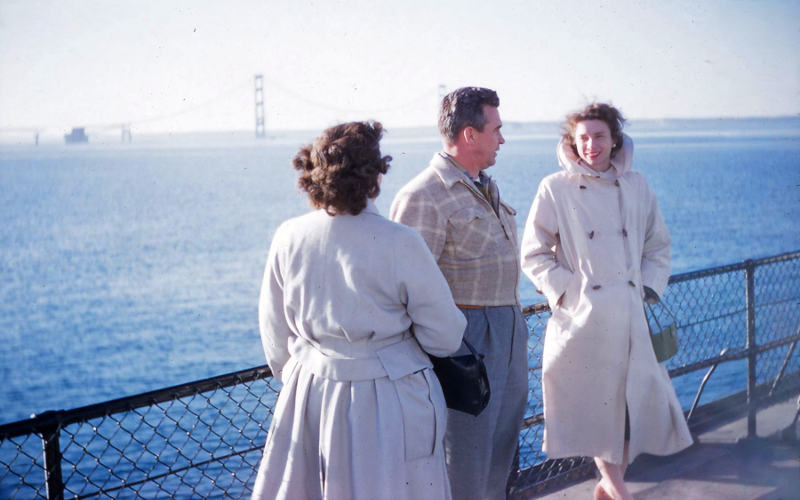 Ruth Stewart, Jack Stewart and Ruth Voisin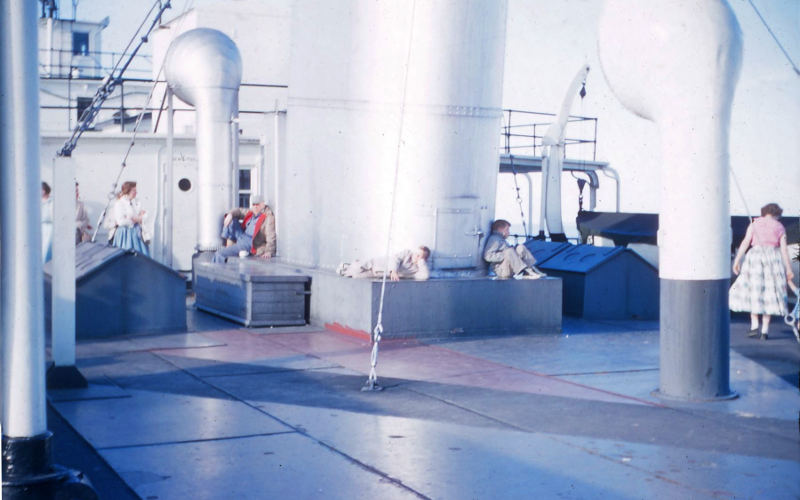 Steve Voisin and Scott Voisin by the Vacationland smokestack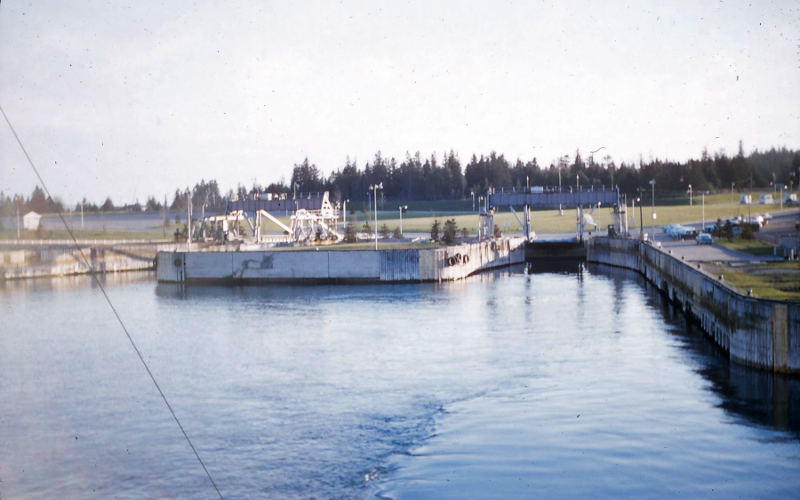 Approaching the dock in St. Ignace