Private Mackinac Island Carriage Tour
June 28, 2014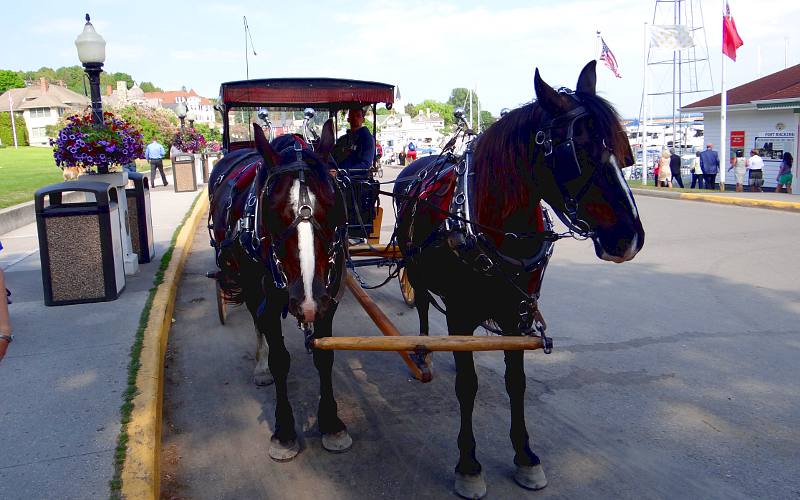 Sharon and Lola
Friday (continued)
After returning the bikes, we walked back downtown to visit a few shops & museums, and then take a private carriage ride. Most people take a tour with Mackinac Island Carriage Tours, but this much smaller company (Arrowhead Carriages) does only private, custom tours. For years there were two smaller companies, Arrowhead and Gough Carriages, but Gough bought out Arrowhead in the past year.
Our driver was Adam Smith, a young man who has worked on the Island for 14 years and lived there for 5. His wife is from an old Mackinac family and they have a 9 year old son. I had selected a route going to some attractions which are not on the group tours, but we also enjoyed learning more about Island life from Adam. Stops included the new Grand Hotel stables which doubles as a museum, a lookout over Sugar Loaf rock, and a visit to Fort Holmes at the highest point on the Island.
The private tours in 2014 were $110/hour (cash only) for up to 4 people with additional charges for larger parties. The price is $132 in 2017. These photos were taken on a one hour tour. More info on private carriage tours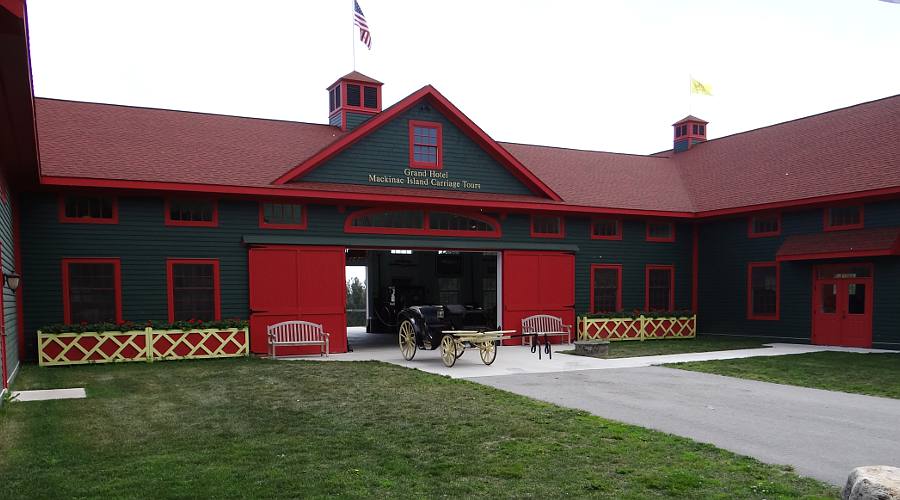 The new Grand Hotel stable is home to twelve horses and open to the public.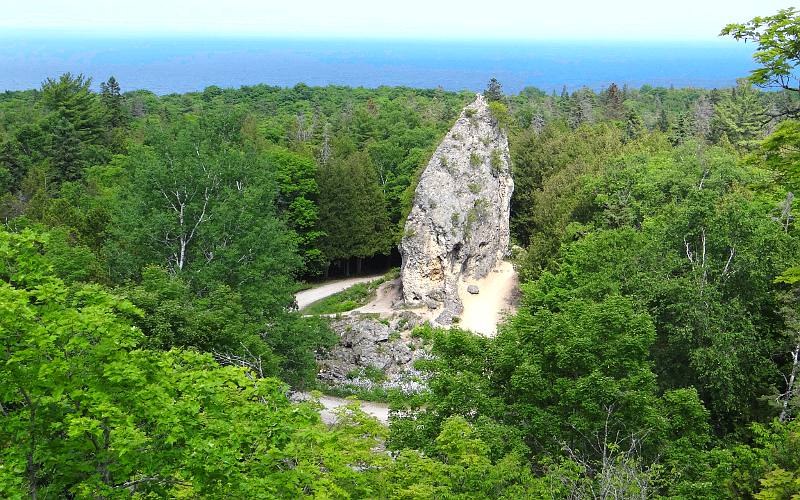 75' tall Sugar Loaf on Mackinac Island is no longer on the public carriage tours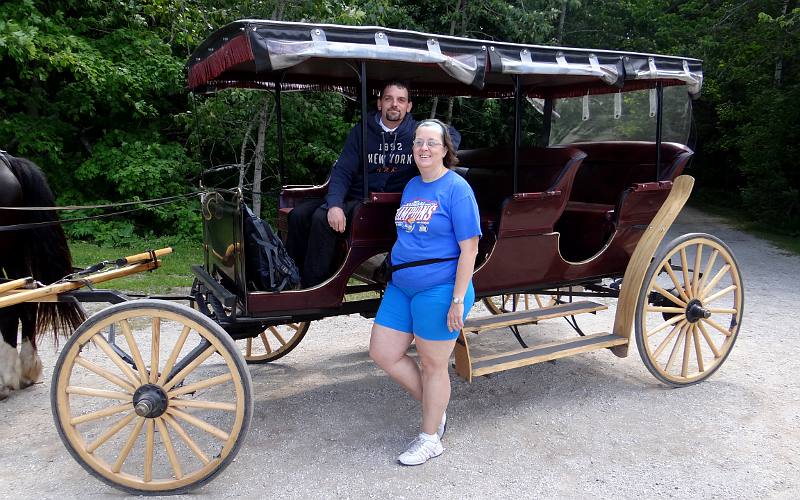 Adam Smith & Linda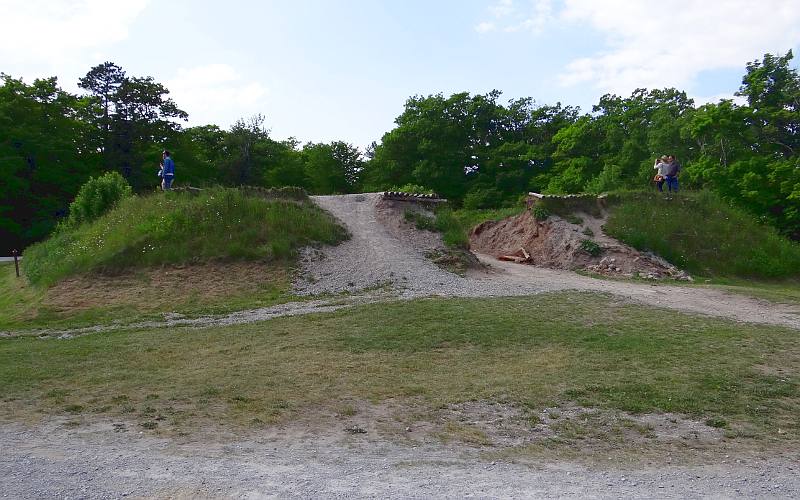 Fort Holmes was a fortified earth work located on the highest point of Mackinac Island. it was originally built in 1814
by British forces during the War of 1812 and after years of neglect is about to be restored.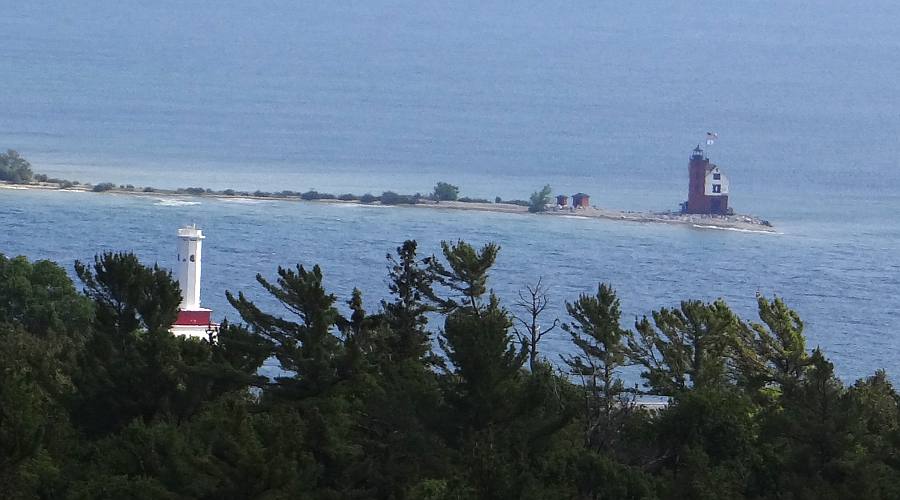 Round Island Passage Light and Round Island Lighthouse from Fort Homes.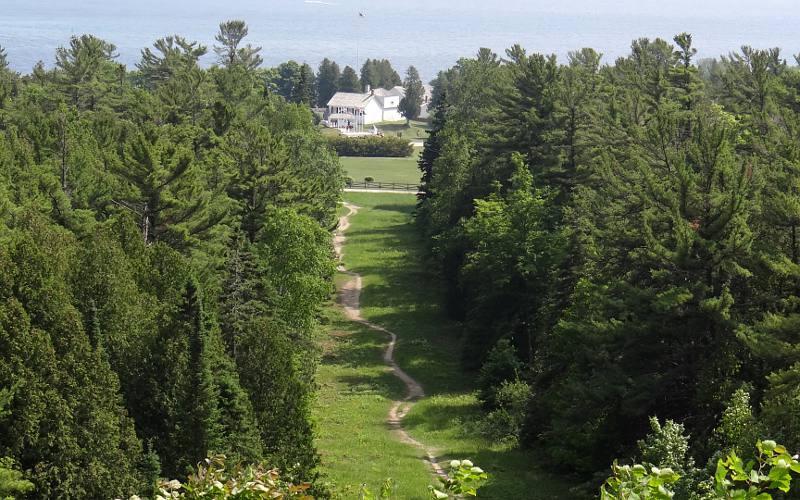 Fort Mackinac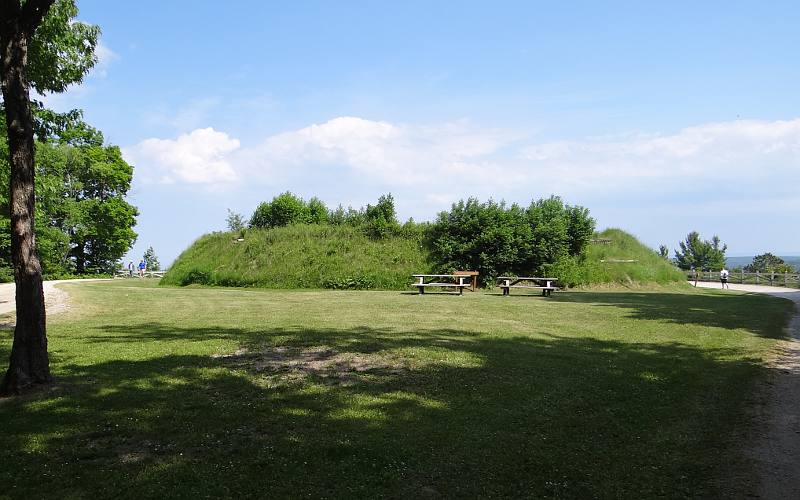 Back of Fort Holmes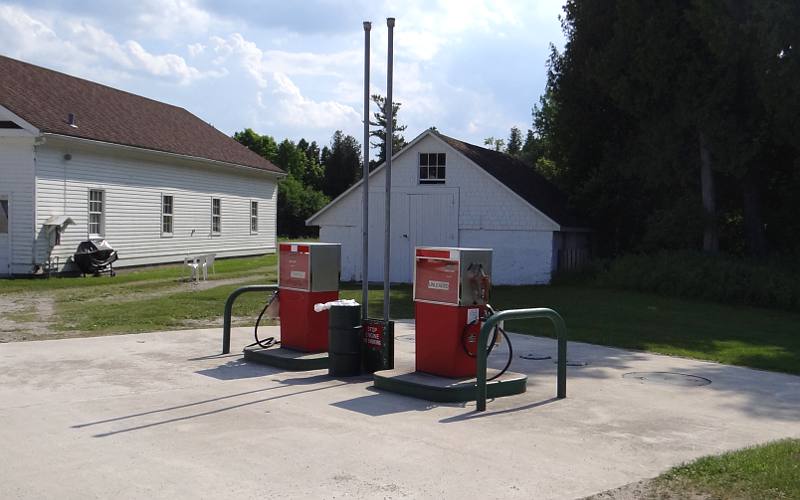 Gas pumps hidden along the Fort Service Road.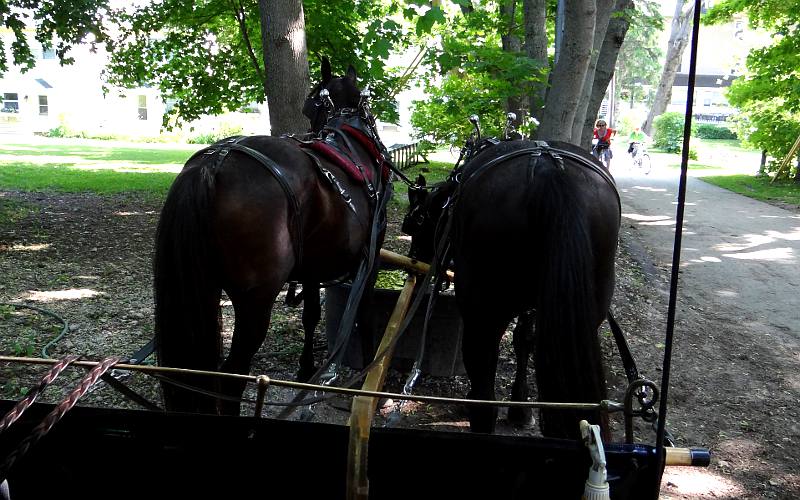 Stopping so Lola and Sharon can get a drink at the Mackinac Island Children's Riding Academy
Previous Page More info on private Mackinac Island carriage tours Next Page