I walked slowly back up to the Grand Hotel, taking pictures along the way. I took over 200 photos during this day trip.

I walked past the front of the Grand Hotel to West Bluff Road and its gorgeous huge Victorian Homes, where I took photos of the Straits of Mackinac, Mackinac Bridge, ice fishermen, and the 1000 foot Great Lakes freighter Edgar B. Speer.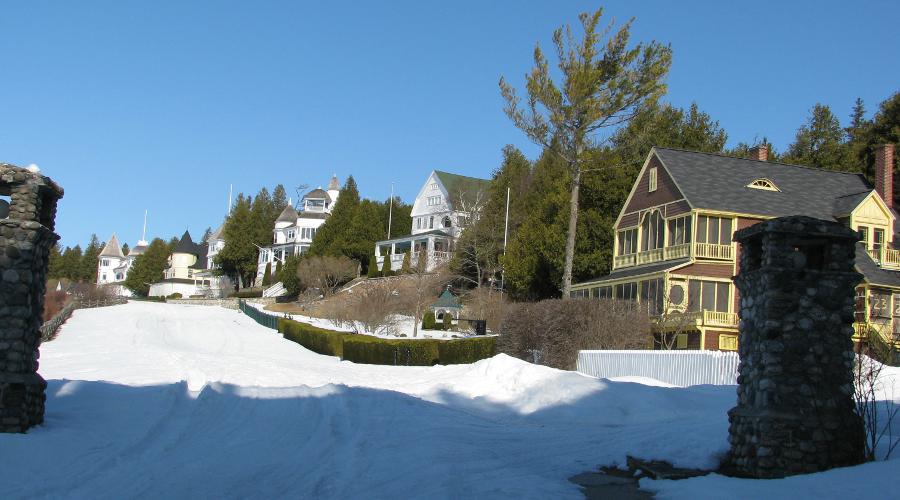 Victorian homes along Mackinac Island's West Bluff Road.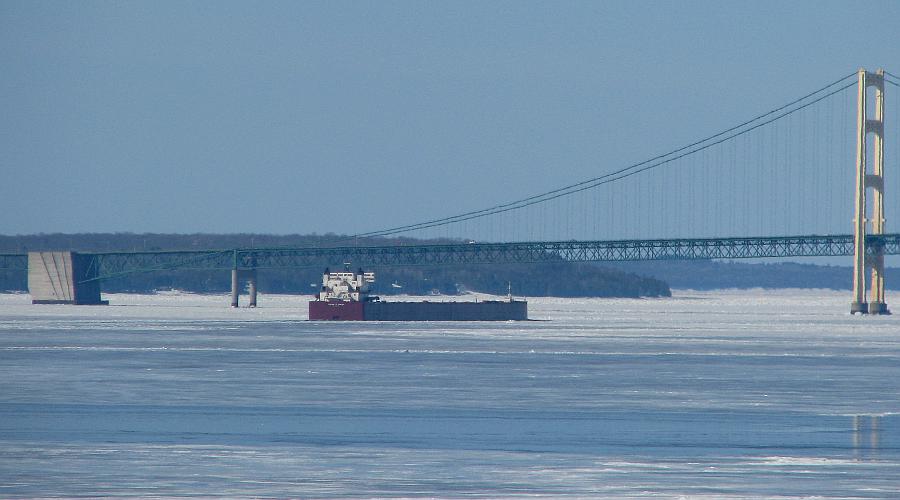 Edgar B. Speer passing under the 7 mile distant Mackinac Bridge.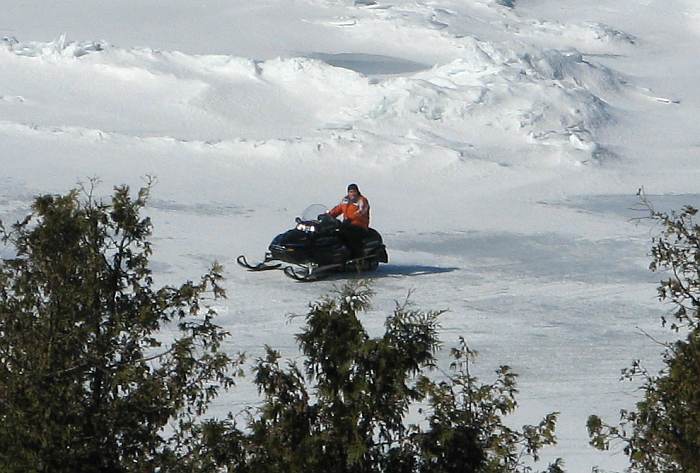 Ice fisherman returning to town

Round Island Lighthouse from the Grand Hotel
Returning to the Grand Hotel, I took some photos on the 660 foot porch. This was the first time that I have seen the porch without its dozens of wicker chairs, and bright yellow awnings.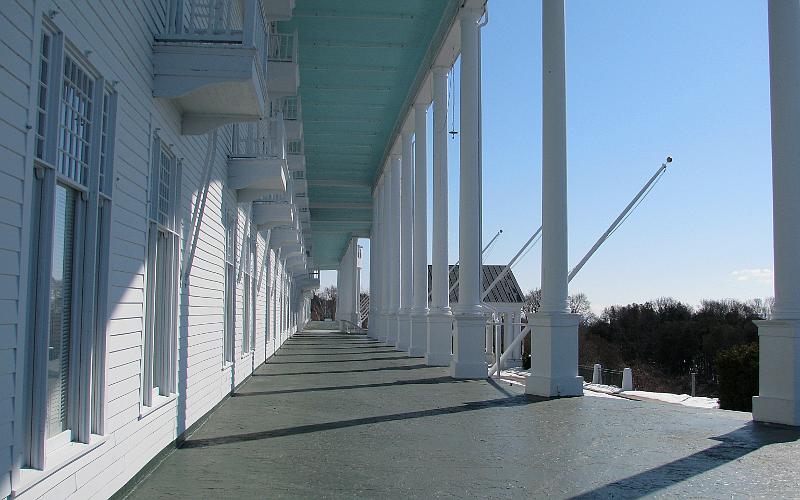 Grand Hotel porch (prints & cards of this photo)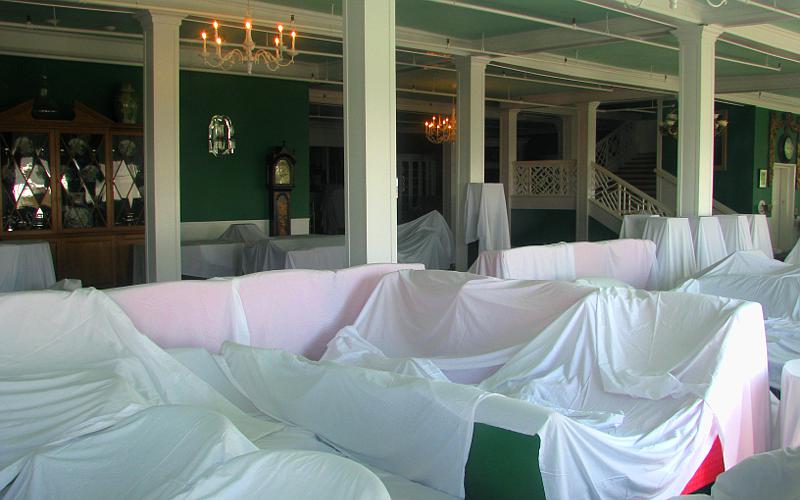 Grand Hotel lobby (through window)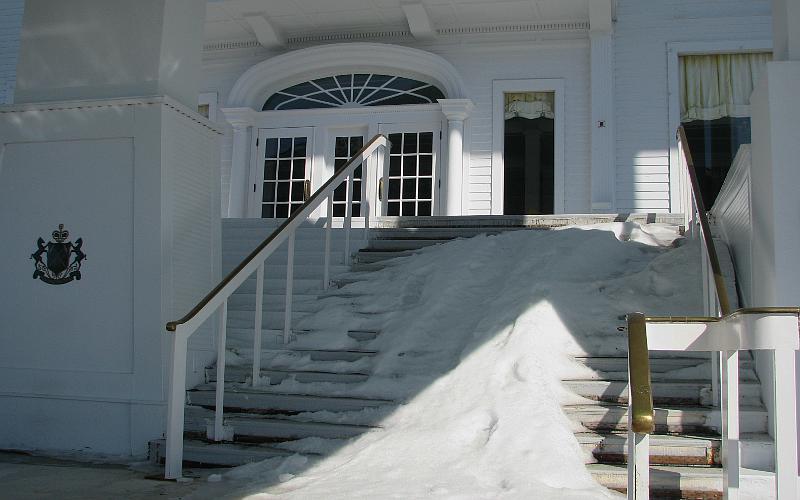 Main porch staircase
I worked my way back toward town, then down to the waterfront facing the Round Island Lighthouse.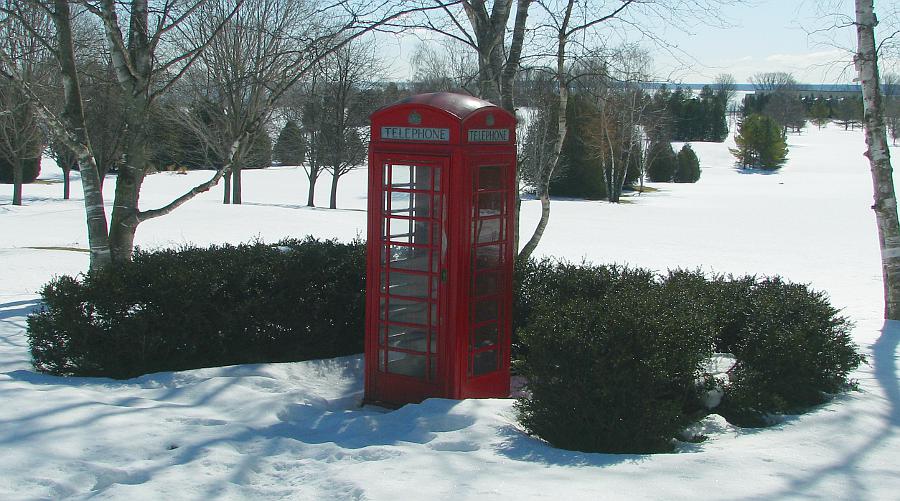 Telephone booth across the street from the Grand Hotel.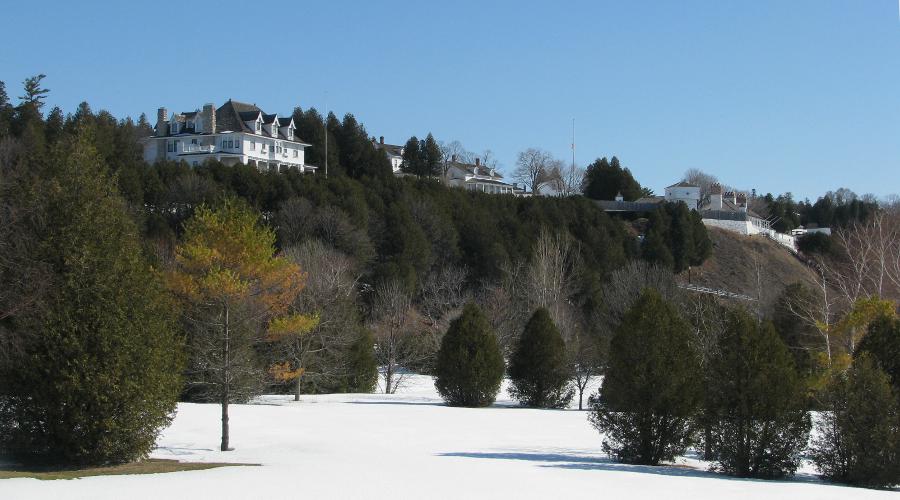 Michigan Governor's summer mansion at left. Fort Mackinac at right.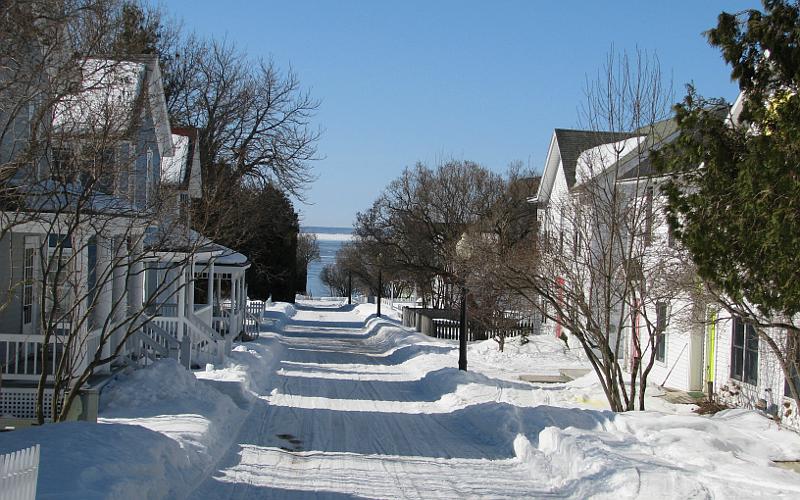 LS-3/14 Copyright 2008-2022 by Keith Stokes. These photos may not be reproduced without written permission. .