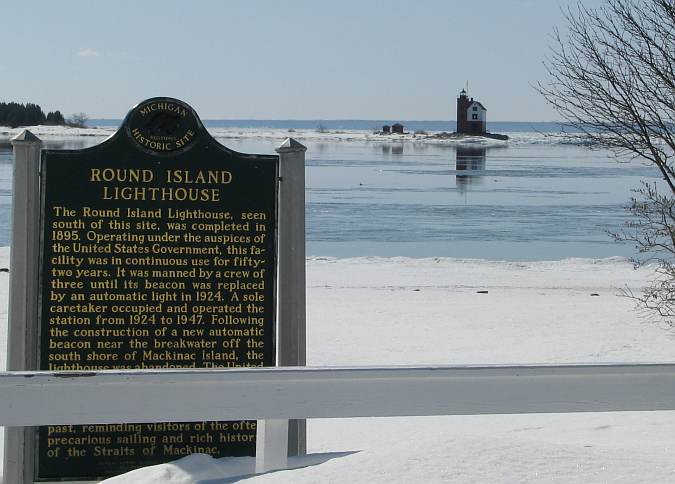 Round Island Lighthouse and State Historic Marker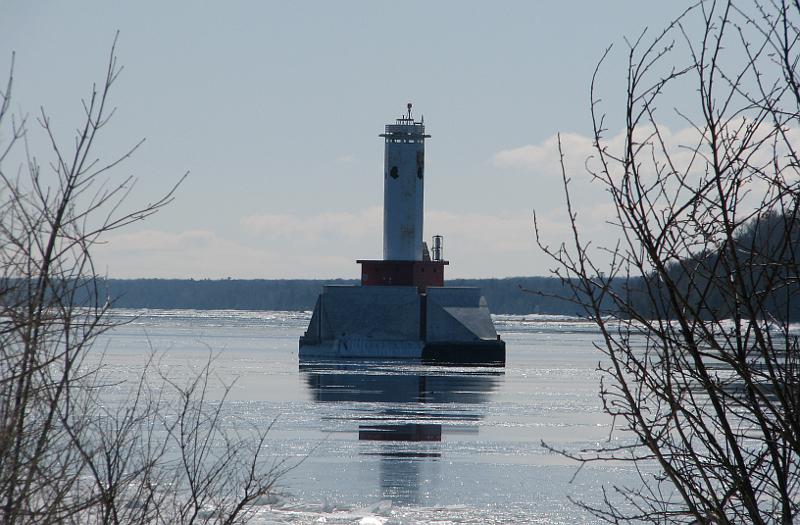 Round Island Passage Light (1948, automated in 1973) also known as Mackinac Island light.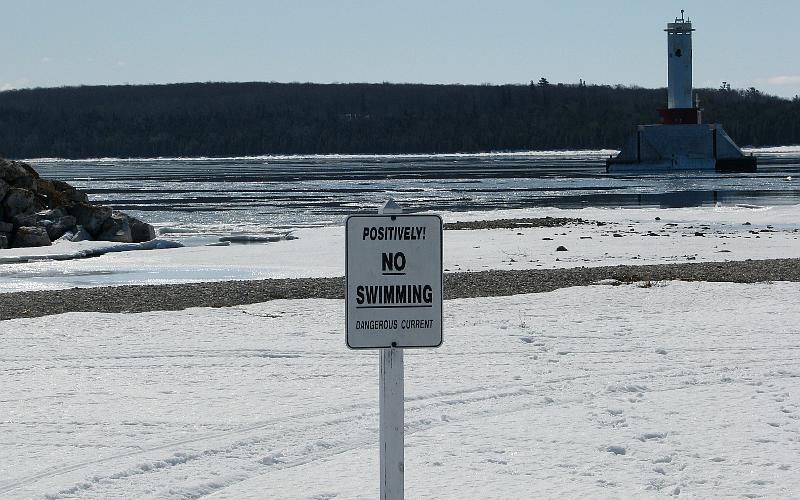 Some signs seem out of place in the off season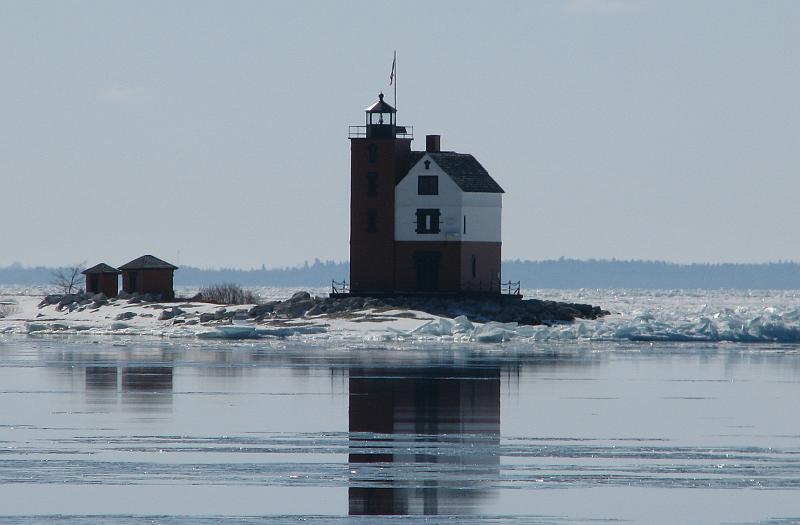 Round Island Light (1895, automated in 1924, deactivated from 1947-1996)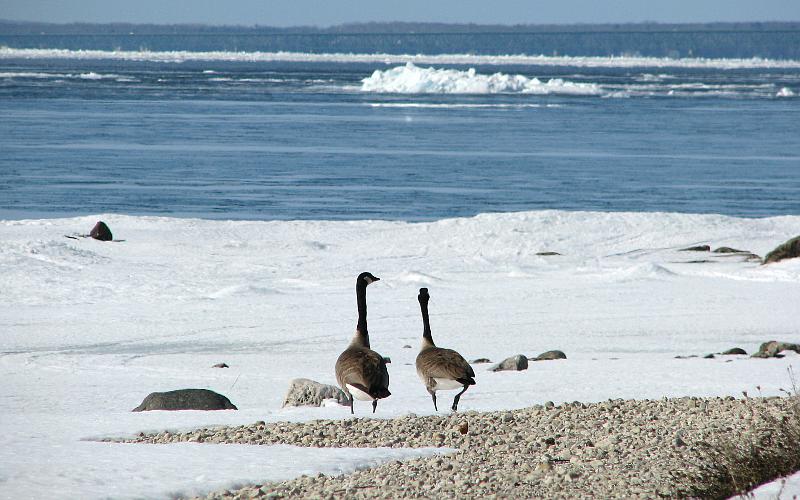 Canada Geese with the Mackinac Bridge faint visible on the horizon (prints of this photo Waiting For Spring)
The Round Island and Round Island Passage Lights are only about 600 yards apart and Great Lakes freighters in route between Lake Michigan and Lake Superior pass between them.
The self unloading bulk freighter John G. Munson passed through the Round Island passage while I took photos. There is a narrow channel between the base of the breakwater and the shore, and as the freighter passed, the water rushed rapidly through in one direction and then back in the opposite direction.
It is surprising how much of the noise on the boat carries over the water to shore.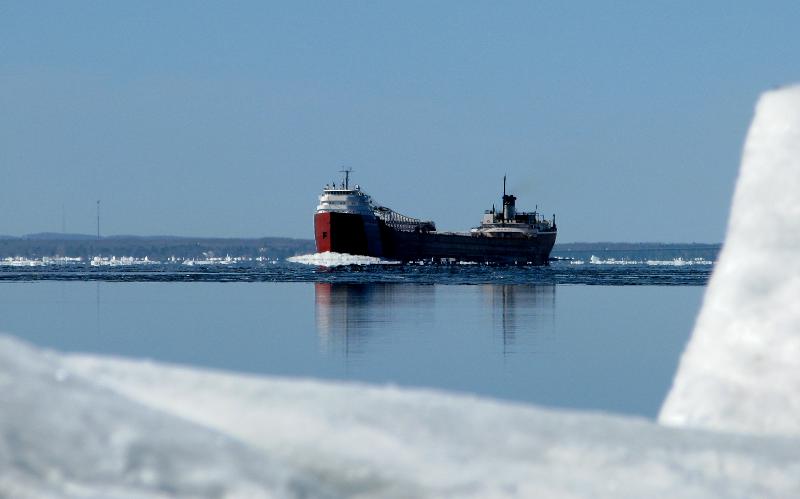 (Prints of this photo Moving Through the Straits)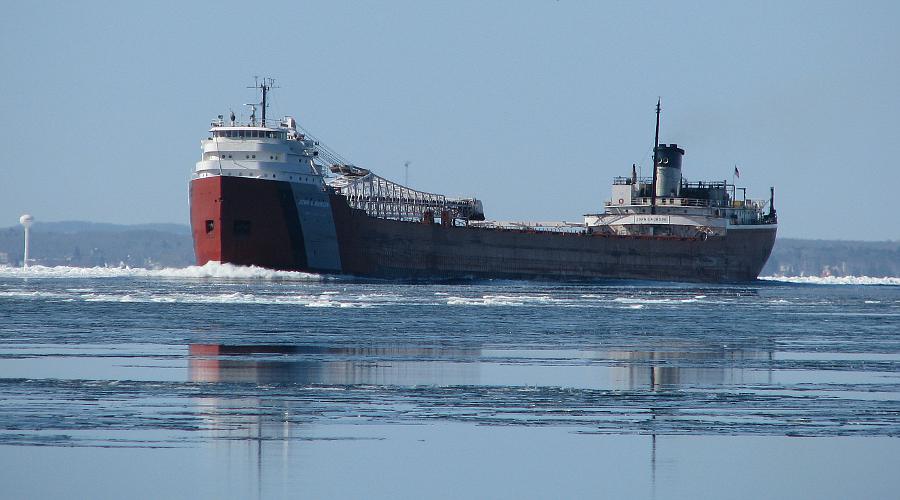 John G. Munson (built in 1952, 768') up bound toward Lake Superior from Lake Michigan.
Once the freighter had passed, I turned around to take photos of the Mackinac Island harbor from the foot ot the breakwater. This is a view that most people do not take in and I think it gives a different impression of the small Mackinac Island community.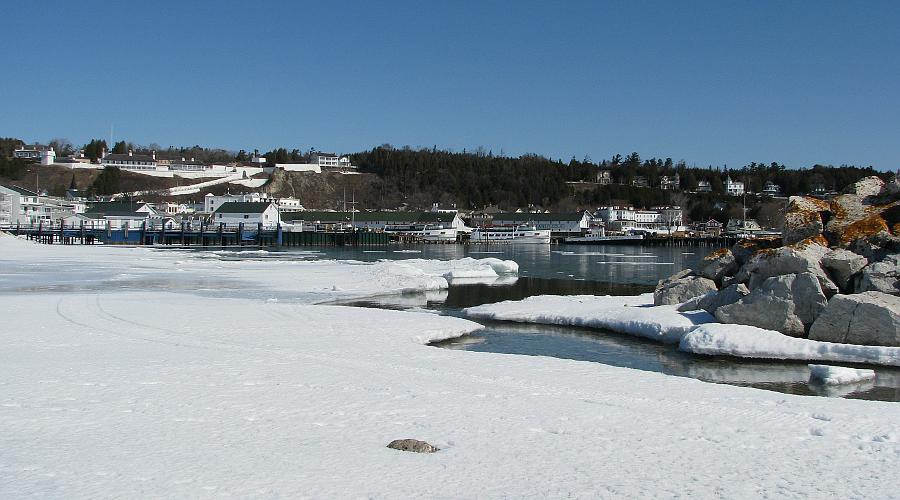 That strip of open water is where the water rushed through as the freighter passed.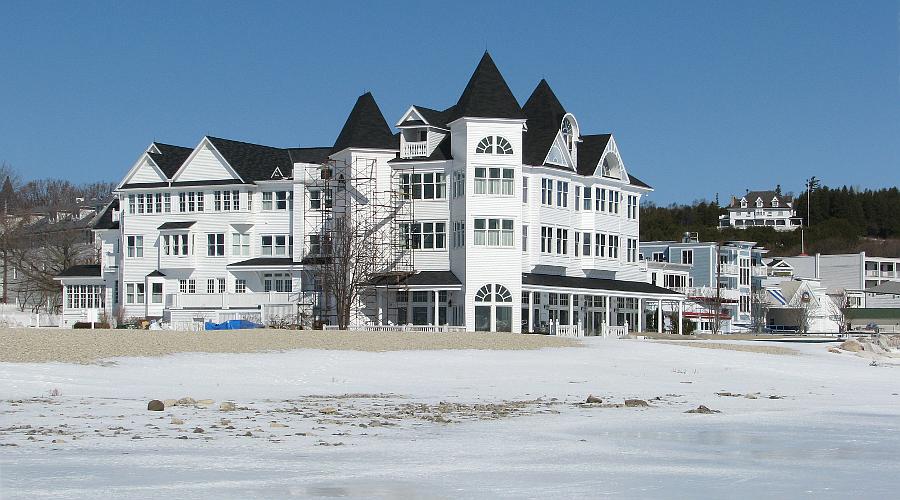 The Hotel Iroquois was originally built as a home by island blacksmith Robert Benjamin in 1900.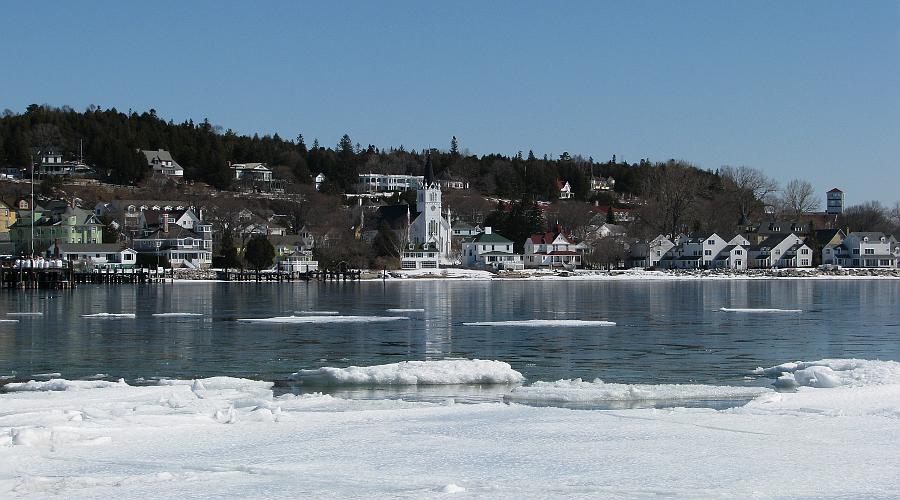 Across the Mackinac Island harbor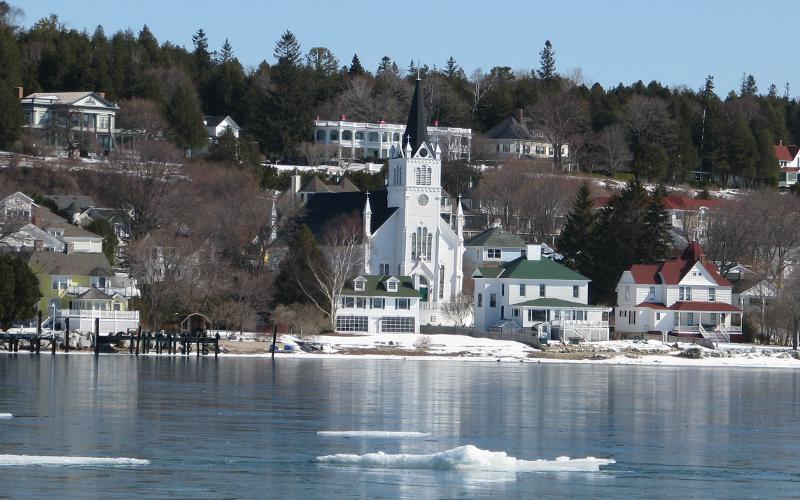 Ste. Anne's Catholic Church moved to this "new" building in 1875. (prints & cards of this photo)

LS-3/14 Copyright 2008-2022 by Keith Stokes. These photos may not be reproduced without written permission. .