Due to a lack of snow all 2023 Winterfest activities except the Chili Cook Off were postponed until March 4.
The 2023 Mackinaw Pepsi International Outhouse Races in Mackinaw City, Michigan will be held Saturday, January 21 at 2PM at 201 South Huron Avenue. It will begin with a parade of outhouses.
The races are open to both Adult and Junior Teams and each team must have 5 people, with one riding and 4 pushing and pulling. The Outhouse must also have a Toilet Seat and have Material to Wipe with. There is a $500 grand prize and other awards.
Most of the photos on this page are from 16th annual Winterfest in 2009 when there were 11 outhouses entered, though some outhouses were used by more than one team, so there were at least 14 teams competing. It was a gloomy, cold windy day with a wind chill below zero. There was a warming area slightly out of the wind, but the snow had melted in that area and people wanting to warm up had to stand in water.
Your entry in the International Outhouse Races is welcome. For more information call 231-436-5492.
The photos from 2016 are courtesy of Todd Hargraves. The 2016 winning entry from the Tee Pee Campground has been entered in the races for several years. The photos from 2020 are courtesy of Angie Morthland.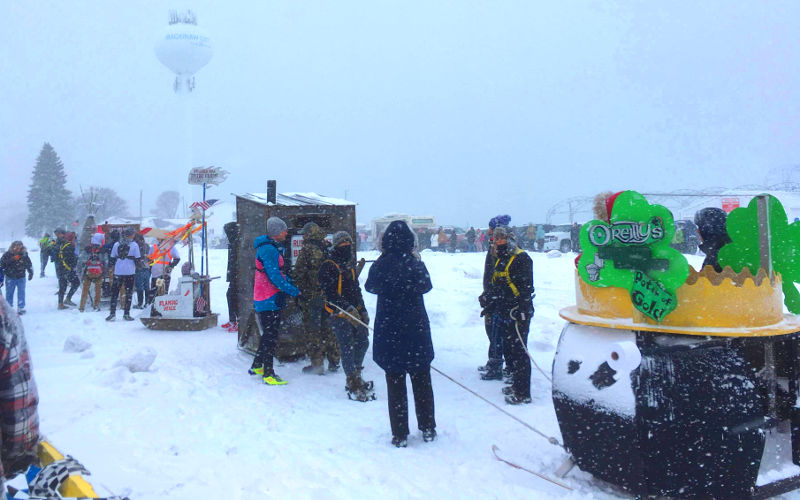 The 2020 Parade of Outhouses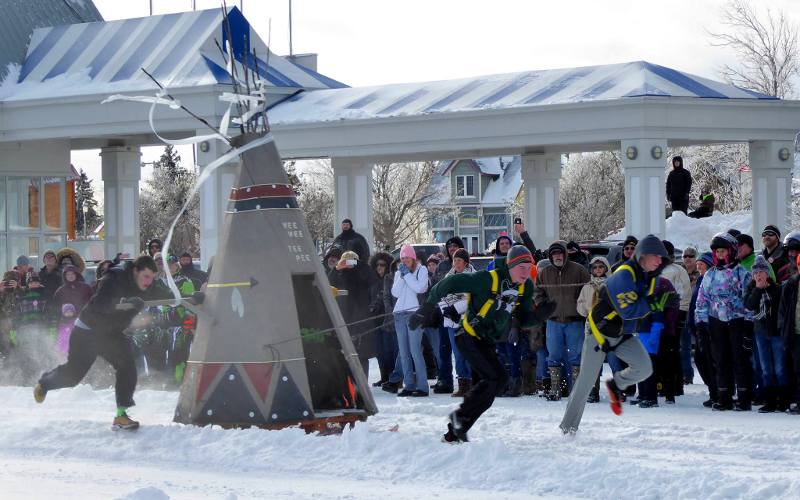 The 2016 winner - Wee Wee Tee Pee from Tee Pee Campground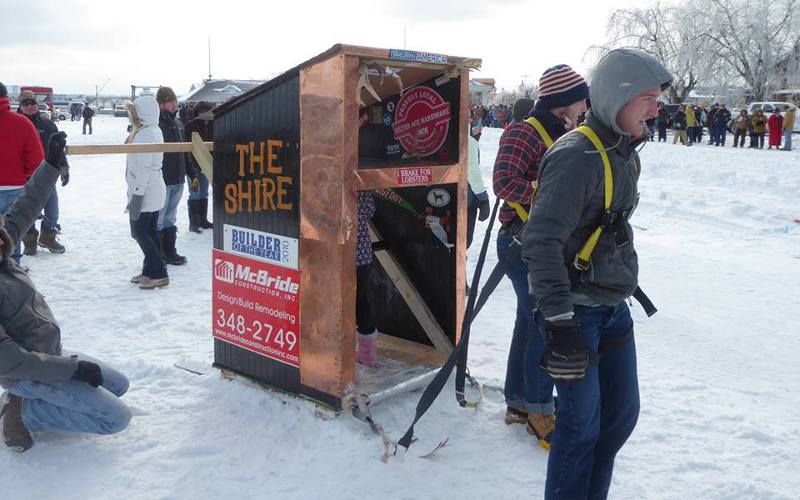 The Shire 2016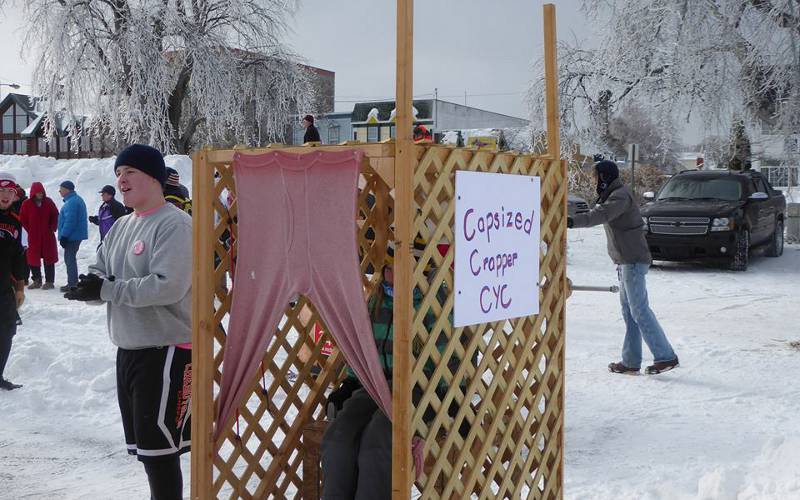 Capsized Crapper 2016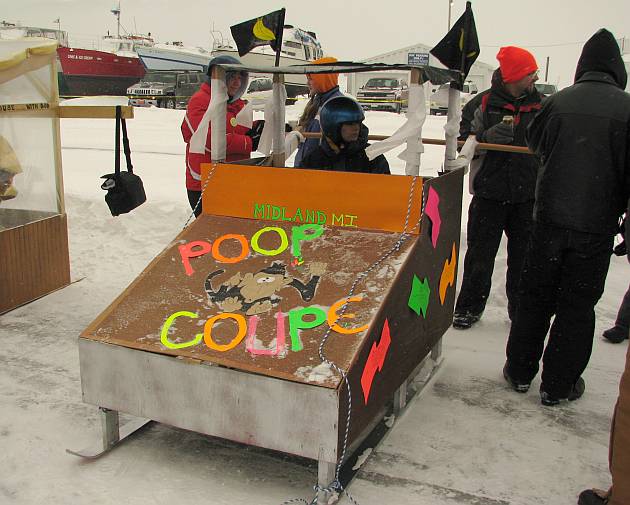 Poop Coupe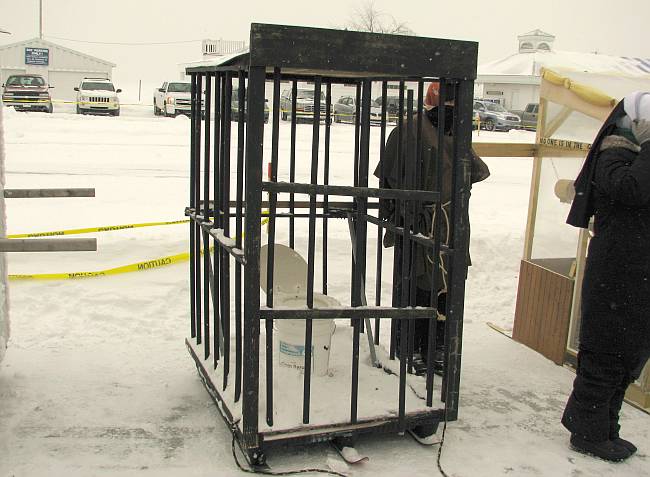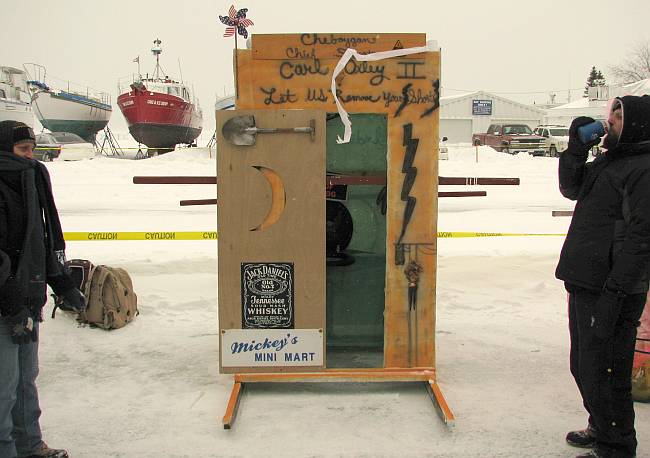 Mickey's Mini Mart Outhouse from Cheboygan, Michigan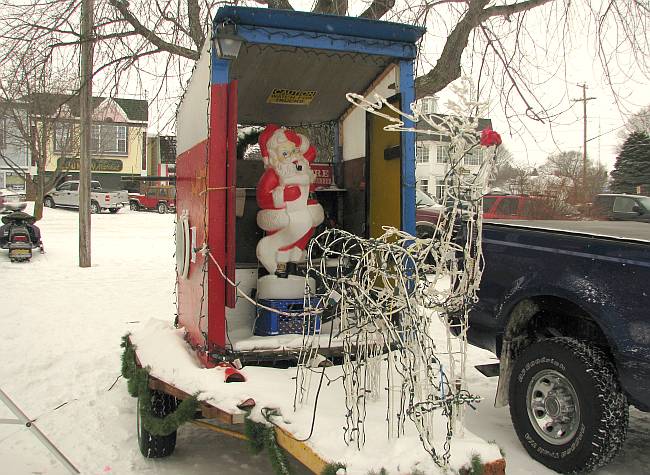 This outhouse was only on exhibition and did not race.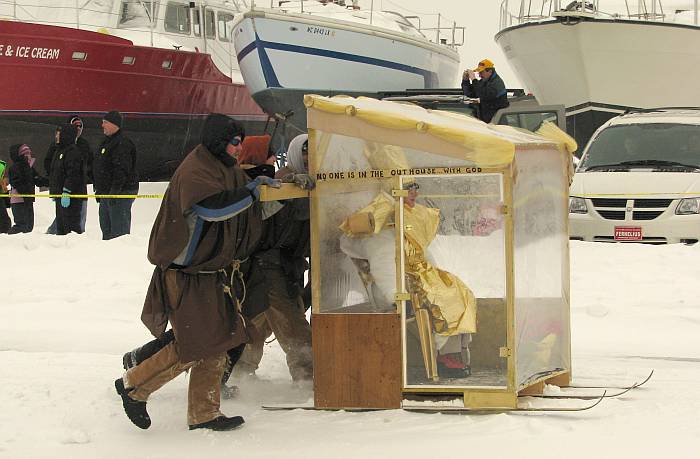 3rd place outhouse - "Holy Crapper" by Mackinaw City's Key Hole Bar.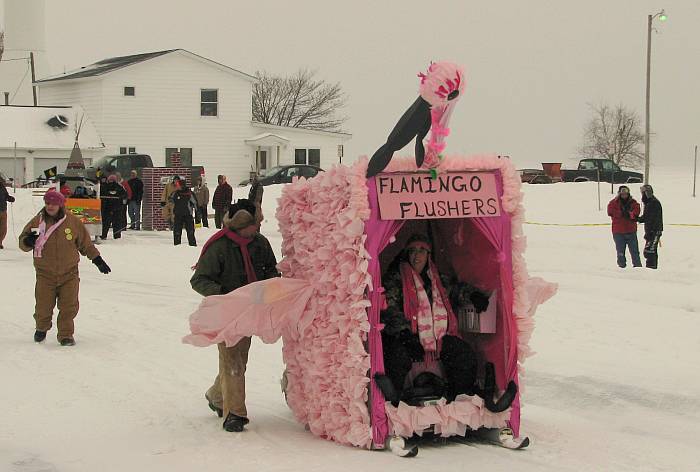 Flamingo Flushers have competed for several years.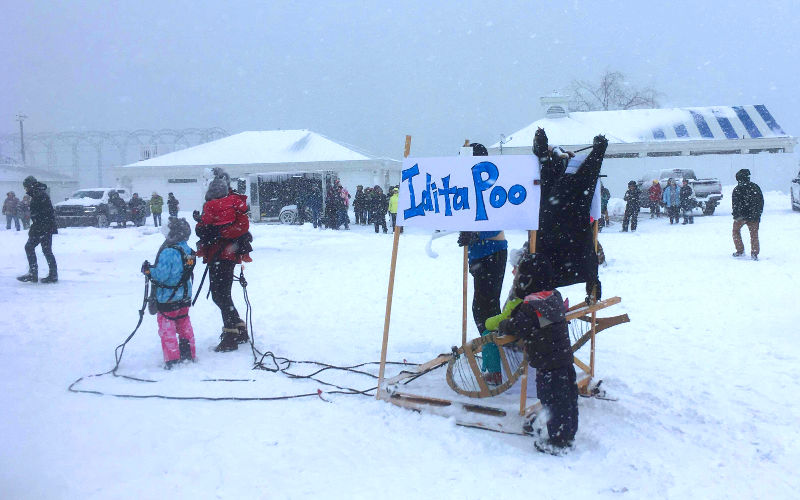 Idita Poo outhouse in 2020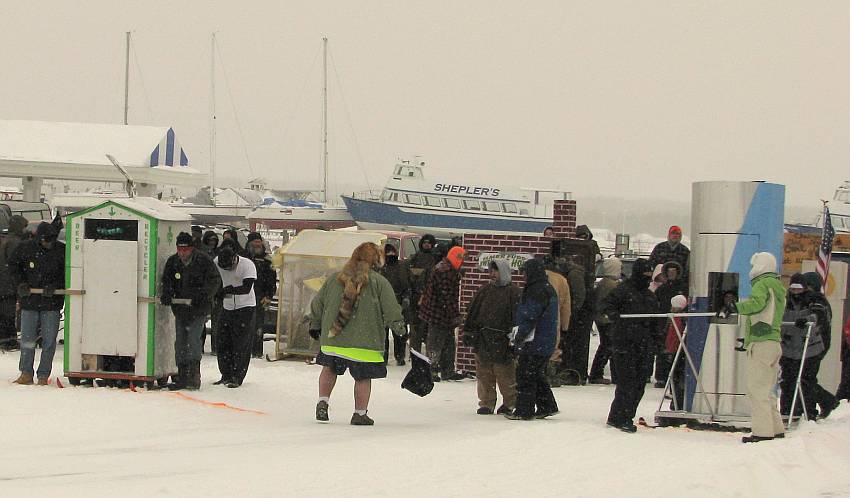 These were the 2009 second place (O'Reilly's Irish Pub) and 1st place (Red Bull) outhouses - but the Red Bull outhouse was
used by several teams and I don't think this was the team that won overall. The Red Bull outhouse, which was sponsored
by Cheboygan Dental Group and Hoppie's Bar, also won Best of Show.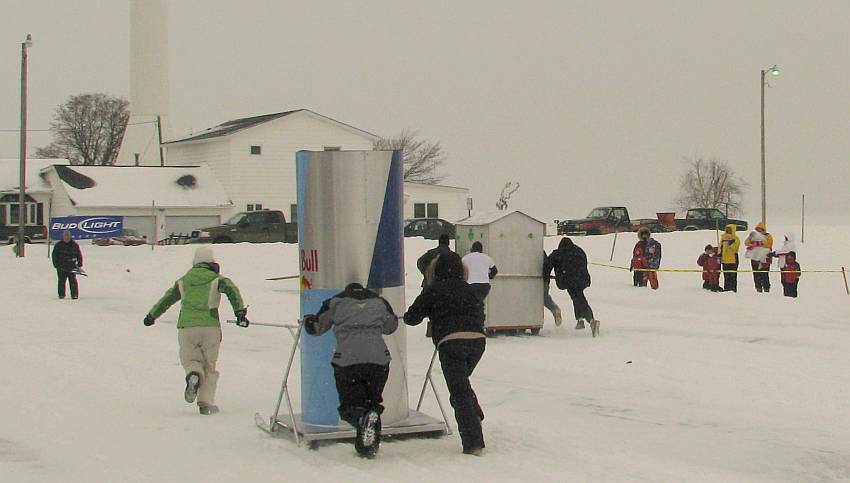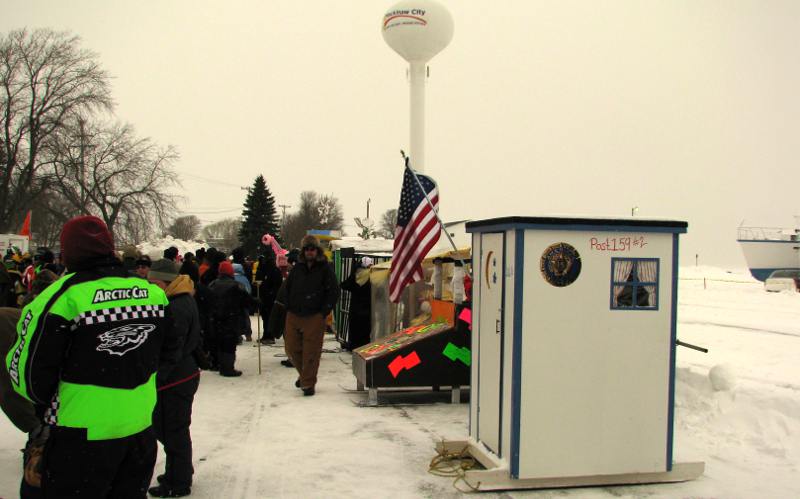 Copyright 2009-2023 by Keith Stokes. 2016 photos copyright Todd Hargraves. These photos may not be reproduced without written permission. .