The high (or possibly low) point of the 16th annual Winterfest in Mackinaw City was the International Outhouse Races conducted on Saturday afternoon. There were 11 outhouses entered, though some outhouses were used by more than one team, so there were at least 14 teams competing.

It was a gloomy, cold windy day with a wind chill below zero. There was a warming area slightly out of the wind, but the snow had melted in that area and people wanting to warm up had to stand in water.

But there were still several hundred spectators.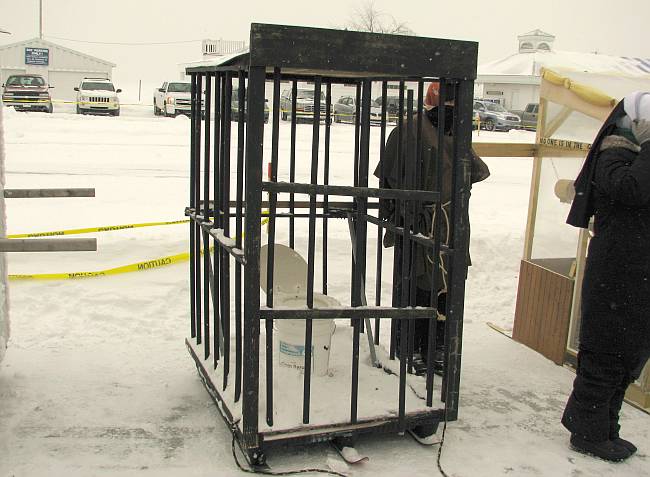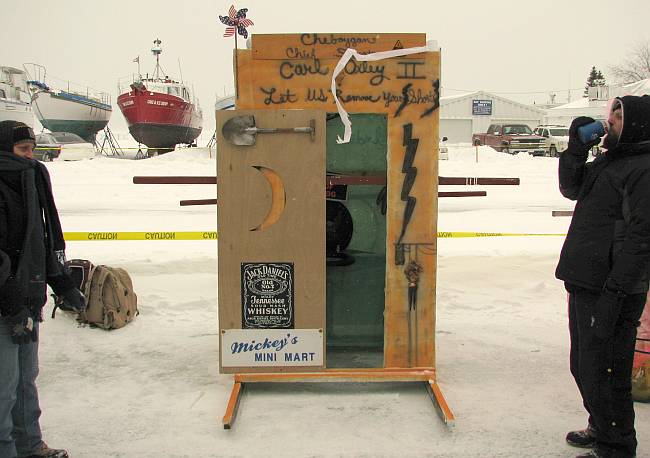 Mickey's Mini Mart Outhouse from Cheboygan, Michigan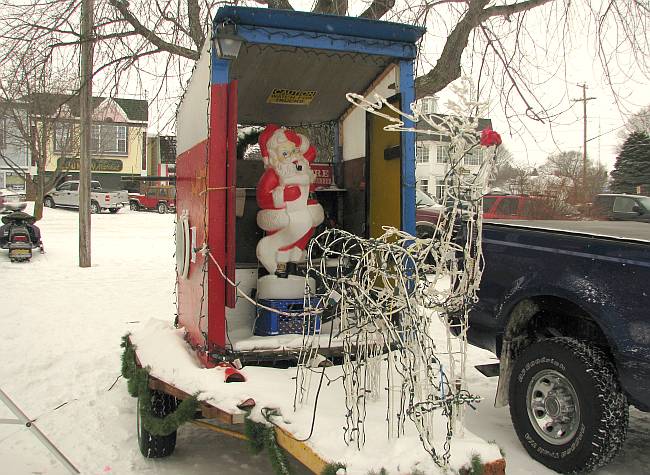 This outhouse was only on exhibition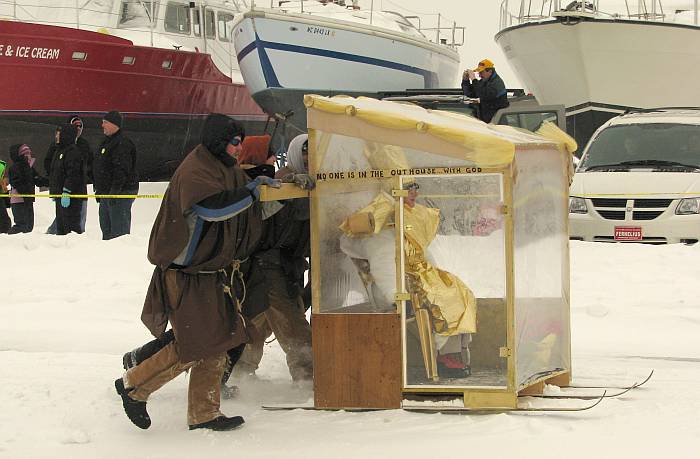 3rd place outhouse - "Holy Crapper" by Mackinaw City's Key Hole Bar.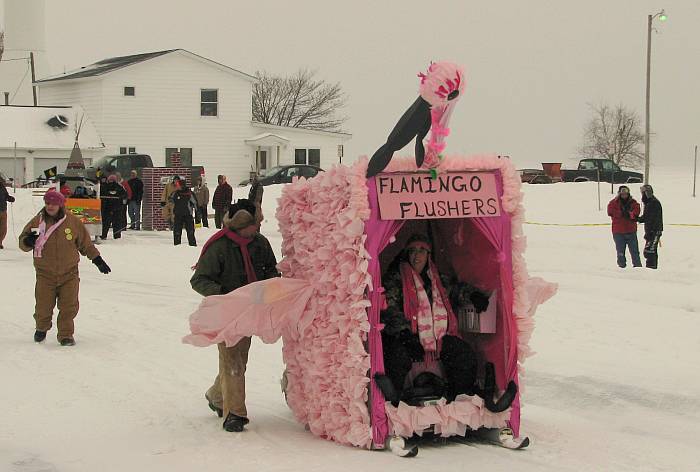 Flamingo Flushers have competed for several years.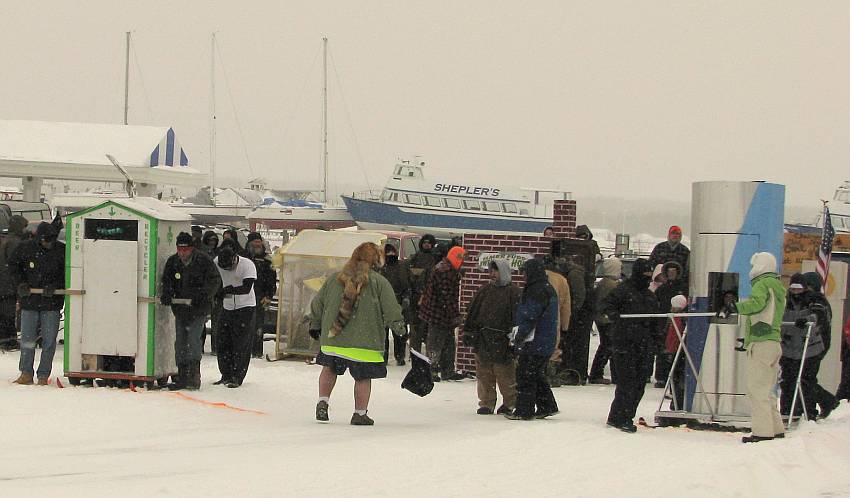 These were the second place (O'Reilly's Irish Pub) and 1st place (Red Bull) outhouses - but the Red Bull outhouse was
used by several teams and I don't think this was the team that won overall. The Red Bull outhouse, which was sponsored
by Cheboygan Dental Group and Hoppie's Bar, also won Best of Show.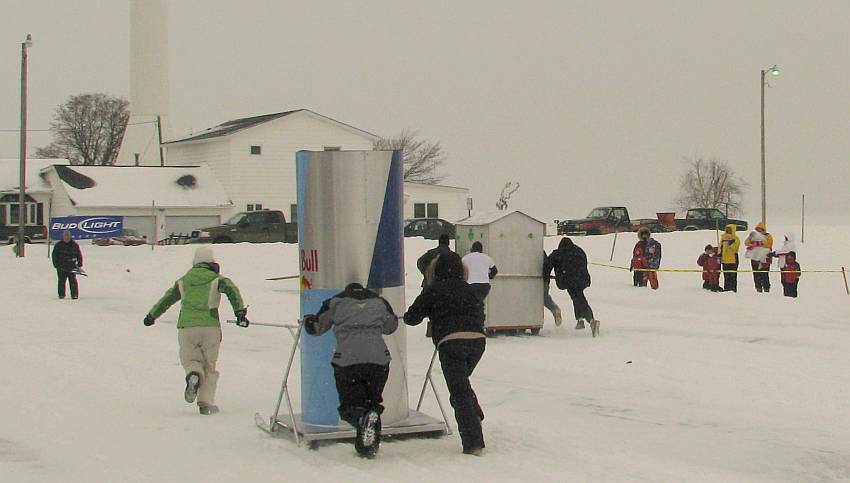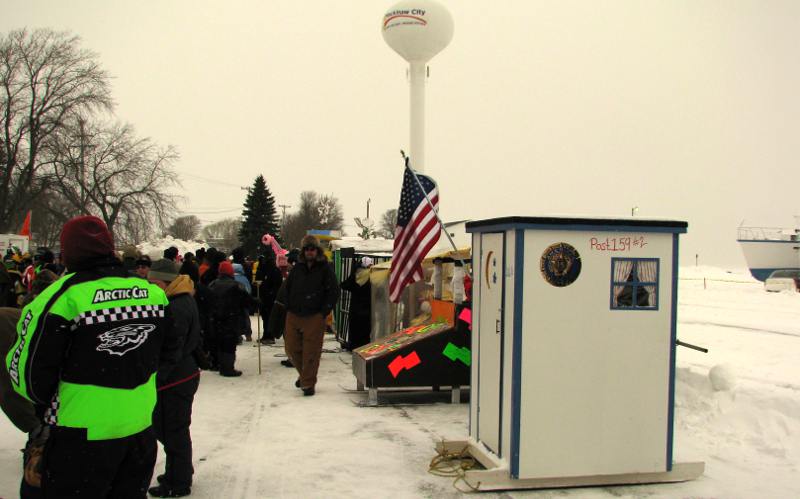 Copyright 2009-2013 by Keith Stokes. These photos may not be reproduced without written permission. .