Hawaii 2023 Trip
Helicopter Tour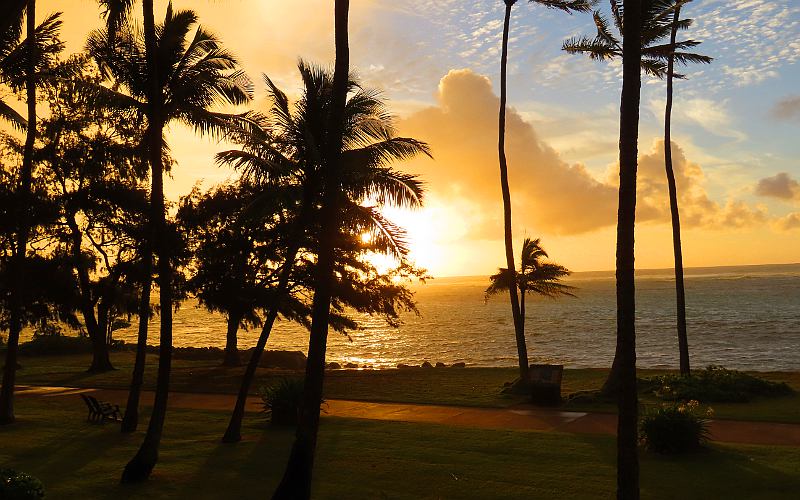 View from our room at Hotel Coral Reef Resort
Saturday - Day 2
Saturday morning we returned to Lihue to be at the heliport at 8:05AM to check in for a 9:05 flight with Blue Hawaiian Helicopters. An hour early had seemed excessive, but by the time they checked everyone in and gave us our briefing, it seemed like the right amount of time. We had the front two passenger seats in the 7 person helicopter. Blue Hawaiian is just one of several companies offering the tours and had three flights at the same time.
90% of Kauai is inaccessible by car and 70% is inaccessible by foot and can only be seen from sea or air.
Greg, our pilot, did a good job of flying while narrating the tour. While we went through a light rain several times during the flight, the weather really was nice. The pilot said it was unusually nice and we went to parts of the interior of Kauai that helicopters are usually unable to fly to.
For me, the most exciting part of the flight was the many waterfalls. There was at least 2 times when we could see 20 or more different waterfalls at the same time. It was also cool seeing our first humpback whales of the trip. Watching them during the flight I thought we saw two whales, but looking at the photos I discovered that what I thought was a whale on the right was a mother and calf. Also there was a fourth whale just beneath the water that can be seen in several of my photos.
Cloud cover rarely permits helicopters to fly into the next section of the interior, but today's weather made that an option and the pilot asked if we would rather go that way instead of the usual route along the Na Pali Coast. None of said anything, but then the one woman who had been on a helicopter tour before said to go into the interior. I wish we had not, because the coast was so much more beautiful from the helicopter than it was from the boat tour later in the day.

Our helicopter arriving at the pad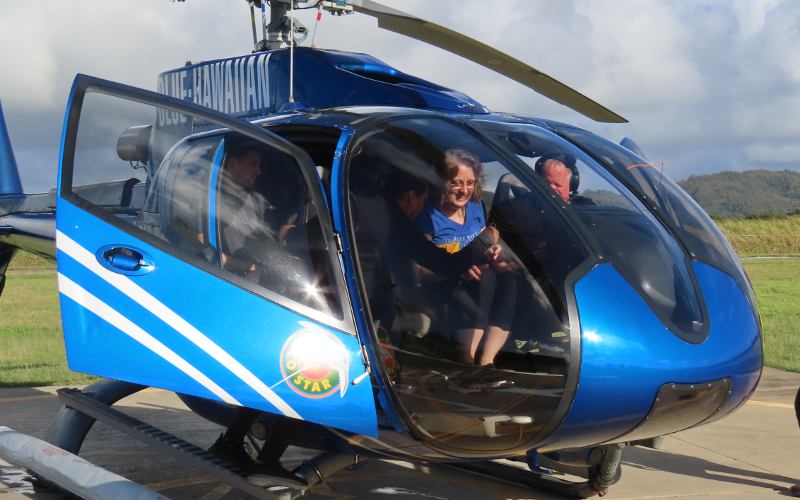 Each passenger is loaded separately - this is Linda belting in next to Greg.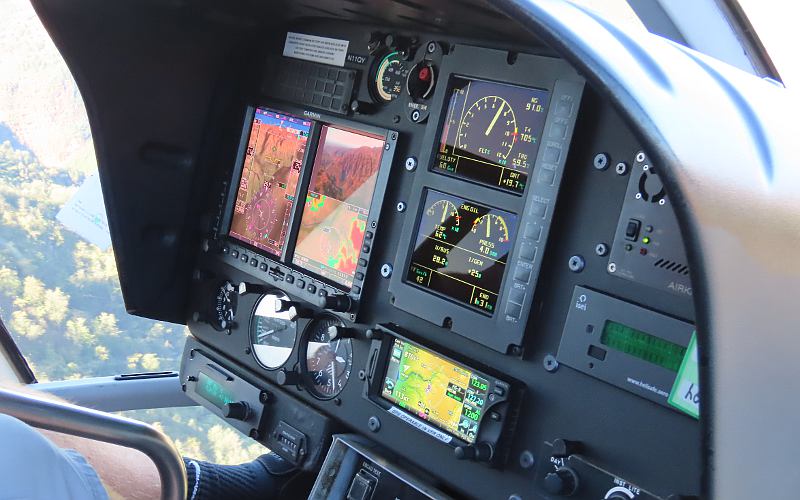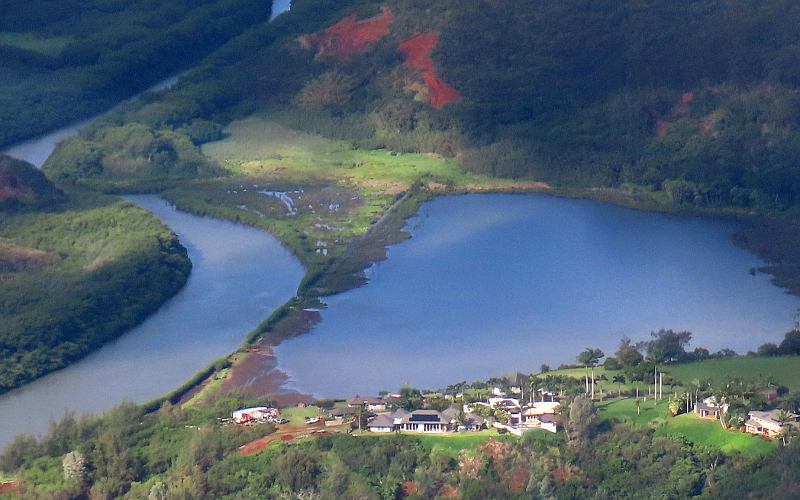 1,000 year old Menehune Fishpond was the location where they take off in a UBF-2-+ seaplane
in Raiders of the Lost Ark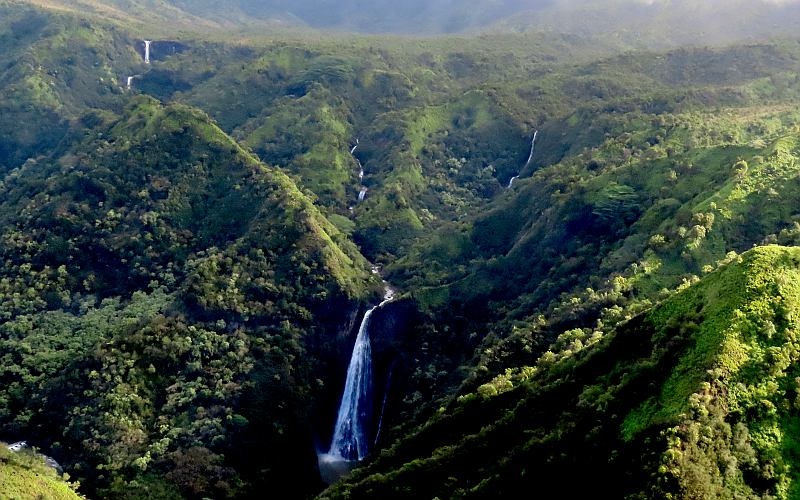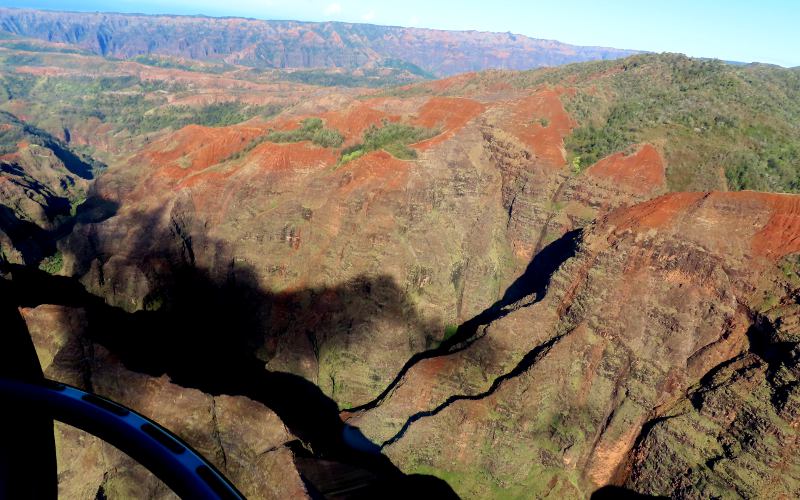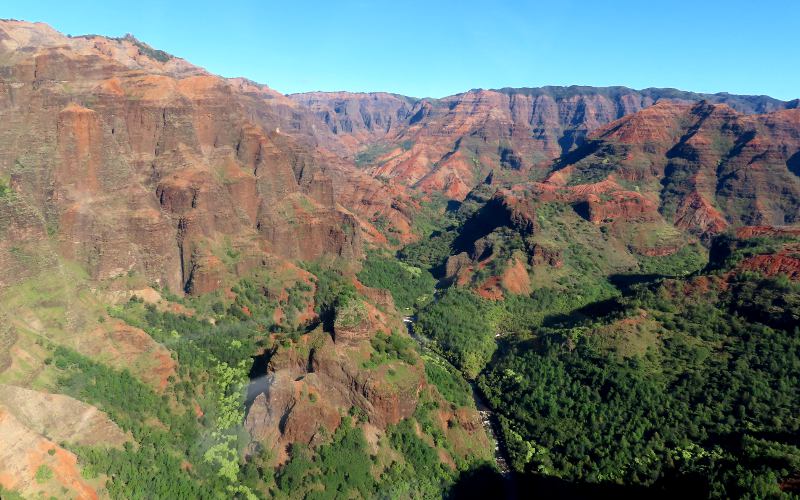 Waimea Canyon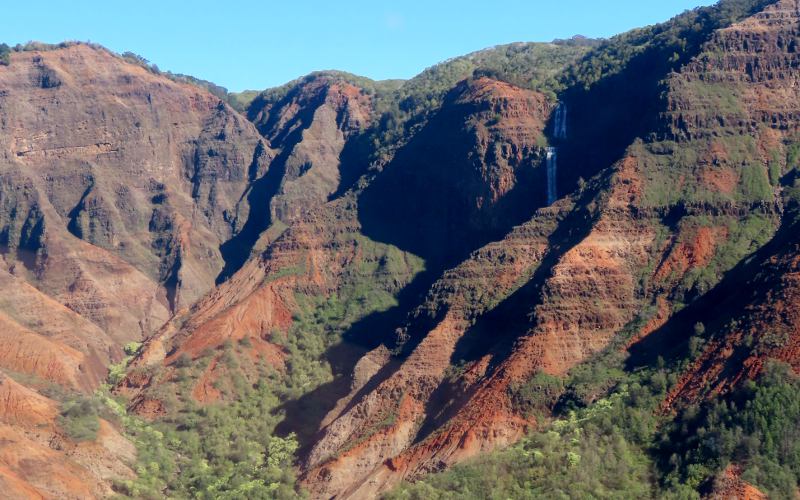 Waimea Canyon with Waipo'o Falls at the right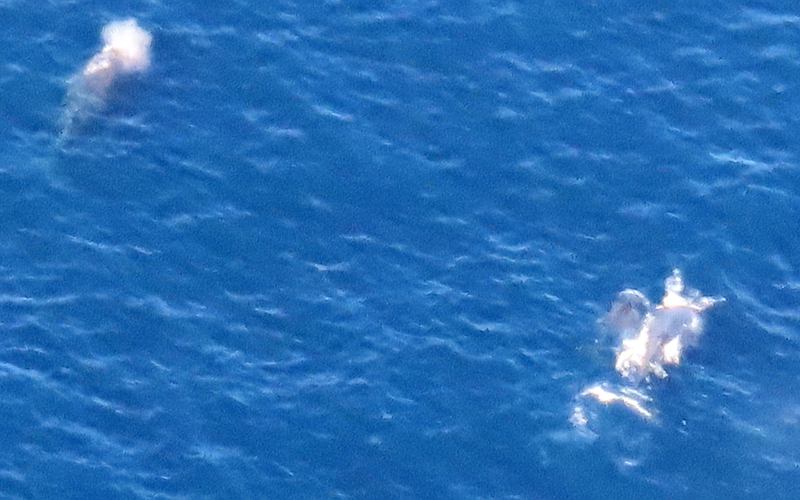 Humpback Whales off the Kauai shore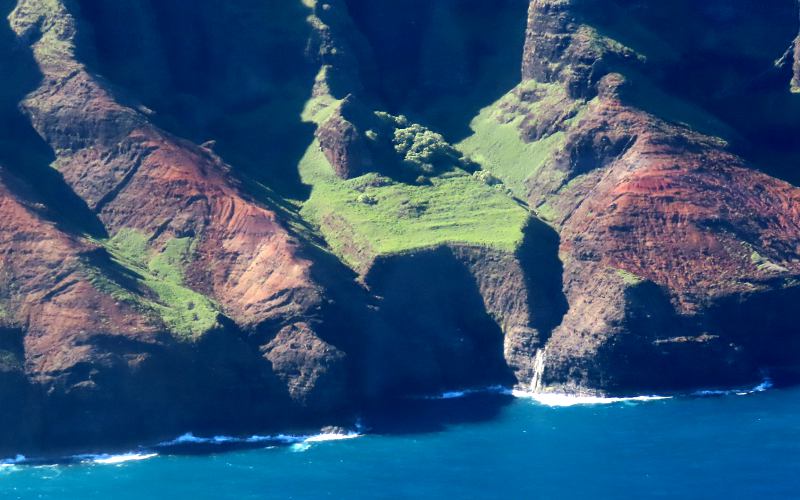 Na Pali Coast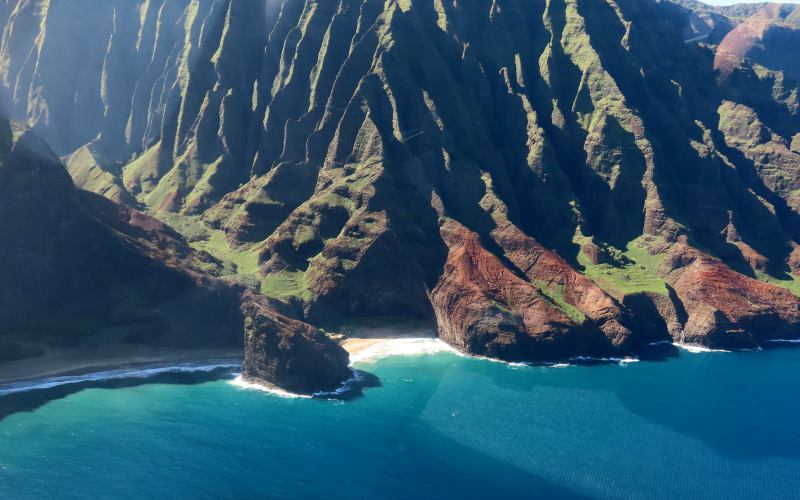 Honopu Beach - seen in Pirates of the Caribbean: On Stranger Tides