This weekend was the 2009 Winterfest in Mackinaw City and the photo above shows contestants working on ice sculptures on Friday afternoon. More photos from the ice sculpture contest.

Almost all of the winter carnival activities were on Saturday when we viewed the completed sculptures and did a little shopping. It cost only $2 to get a badge that gave admission to most activities. There were free horse drawn wagon rides, but it wasn't clear how often they went out or how many people could ride at once, so we didn't chance waiting on the ride. We did appreciate the free hot chocolate and coffee at the warming area in the Pancake Chef restaurant.

Mackinaw City has an annual fund raiser where the person that predicts when the ice tower in front of the village hall will melt wins at least $1,000. The official time is when an electronic device frozen into the ice drops to the ground. In 2008 it fell on April 24 and the lucky guessers won $1,700. Linda and I each made a guess for this winter for $5.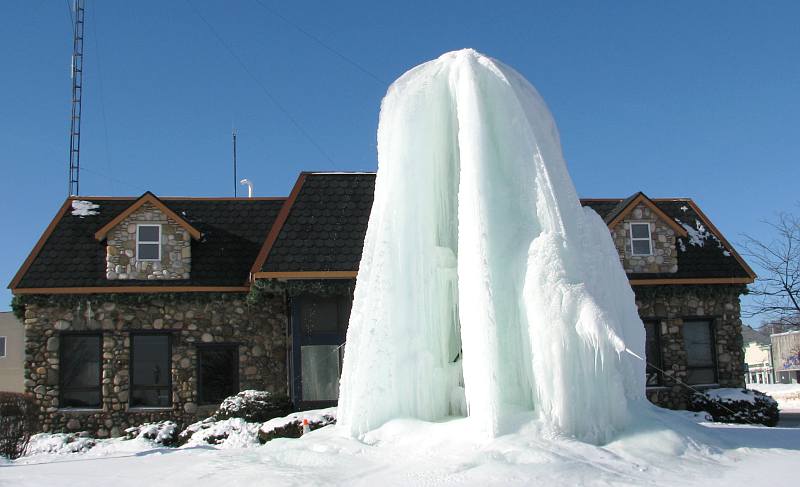 Mackinaw City 2009 Ice Tower
The photo below is from the outhouse races on Saturday. Although wind chill was below zero, you might notice that the starter is wearing shorts.
Linda had new boots that weren't very warm and we didn't stay out very long after the races began.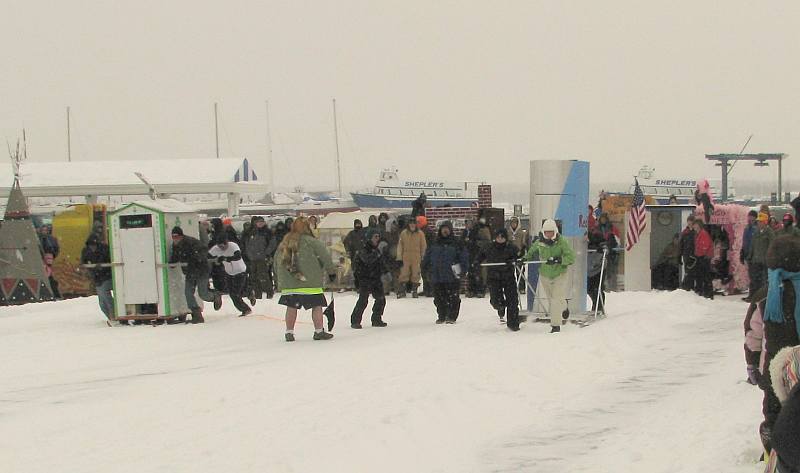 Start of the first Mackinaw City Outhouse race.
More photos from the Mackinaw City International Outhouse Races
There are about 9 restaurants open in Mackinaw that are open year around and during this trip I managed to have meals of local whitefish, perch and walleye. We dined at the Key Hole Bar & Grill, Dixie Saloon, and O'Reilly's Irish Pub.
I think the best meal was at the Key Hole, but the heavy smoke keeps me from going there very often. I hope that Michigan or Mackinaw City pass a smoking ordinance soon. The Dixie has the neatest building with lots of wood and open space, but it and O'Reilly's share the same kitchen and offer the same food. The walleye fingers at O'Reilly's tasted like frozen fish sticks.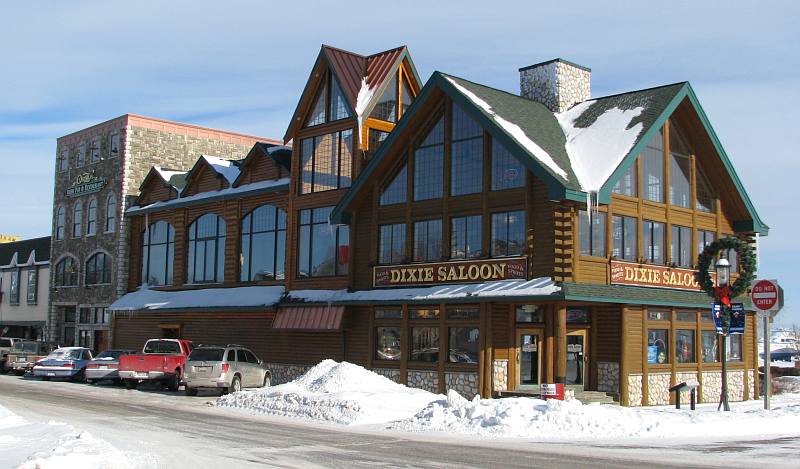 O'Reilly's Irish Pub is the smaller gray building at left - the 1890's Dixie Saloon is at right.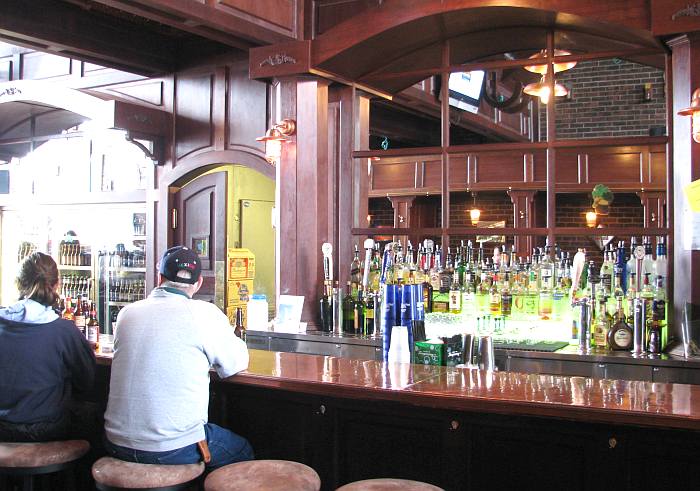 O'Reilly's Irish Pub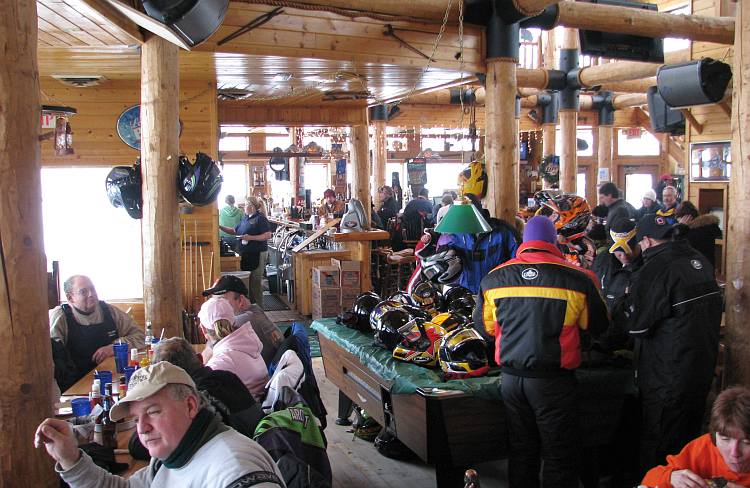 Dixie Saloon - notice the snowmobile helmet covered pool table.
Most visits to Mackinaw City include buying fudge to take home to family and friends. The 85 year old Marshall's Fudge and Candy Company on Central Avenue is my personal favorite and it is open year around. Marshall's is the only Mackinac Fudge shop that has sent my orders correctly every time I have had them ship fudge. Linda is fond of their caramels.

Marshall's Fudge and Candy Company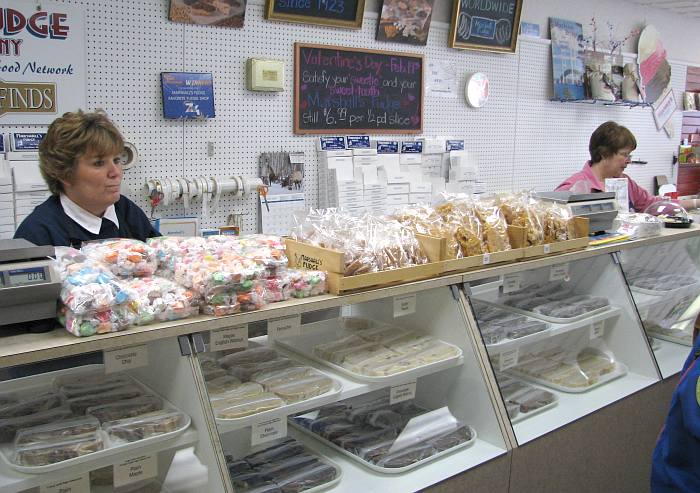 Other Keith Stokes' travel reports

Copyright 2009-2010 by Keith Stokes. These photos may not be reproduced without written permission. .