Mackinaw City, Michigan offers a different pace in winter. Most stores close when the regular ferries stop running to Mackinac Island in the late fall, but a few businesses stay open year around. During the winter, most streets are opened to snowmobiles and there are many interesting routes out ot town. Cross Country skiers will find fun trails at the west end of town and nearby Wilderness State Park.

The Dixie Saloon is located at the northern terminus of the US-23, the Dixie Highway. is only one of about 8 Mackinaw City restaurants that stay open through the winter months. My favorite Mackinaw City restaurants in winter are the Chippewa Room at Audie's Restaurant, Key Hole Bar & Grill, White Buffalo Bar Restaurant and Hunts Mackinaw Pastie & Cookie Co. The Chippewa Room offers a different menu than Audie's main restaurant and fine dinning. We give the Key Hole a strong recommendation for the fish or burgers.


Winter ferry forcing its way through the icy
Straits of Mackinac in late December.

'09 Mackinaw City winter trip report

Mackinac Island winter trip report

Mackinac Bridge
But you may still visit Mackinac Island after the regular ferries stop running. Star Line offers limited scheduled ferry service until the ice stops them from running (usually sometime in early in mid January). From then until spring, you can fly to Mackinac Island from the Mackinac County Airport in St. Ignace. When the ferry is unable to run Fresh Air Aviation has flights to Mackinac Island between 8AM and 5PM, for $83 round trip.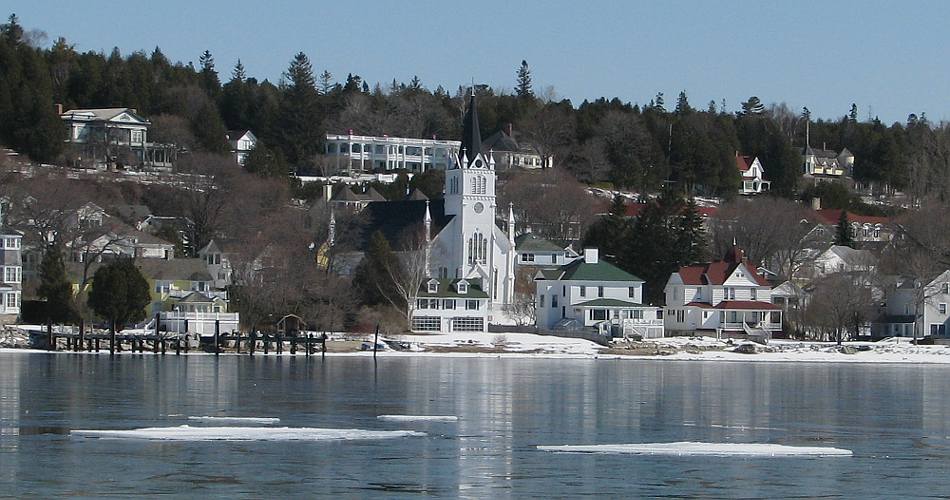 St. Anne's Church on Mackinac Island
There are several winter events such as Winterfest on select winter weekends. Contact the Mackinaw Area Tourist Bureau at http://www.mackinawcity.com/ for details.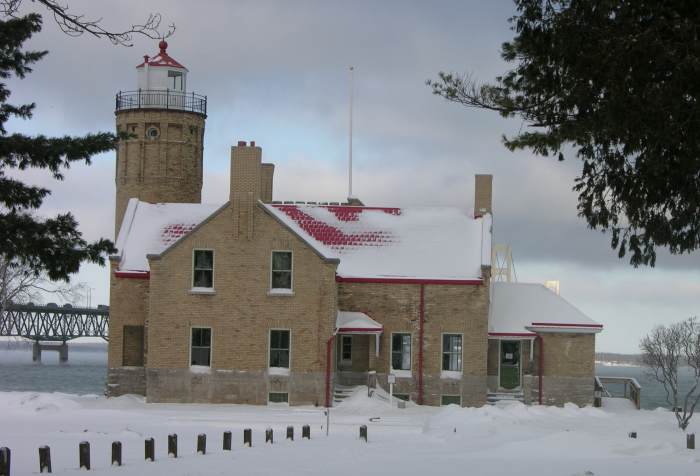 Old Mackinac Point Lighthouse at the foot of the Mackinac Bridge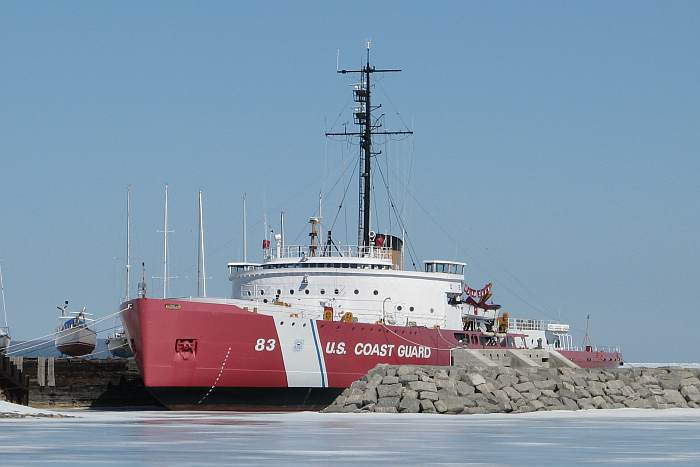 Old United States Coast Guard Cutter Mackinac is permanently moored in Mackinaw City and open for tours
during the summer months.
Snowmobiles can travel on most of the streets in Mackinaw City and can easily reach any of the businesses, but may not run on state highways.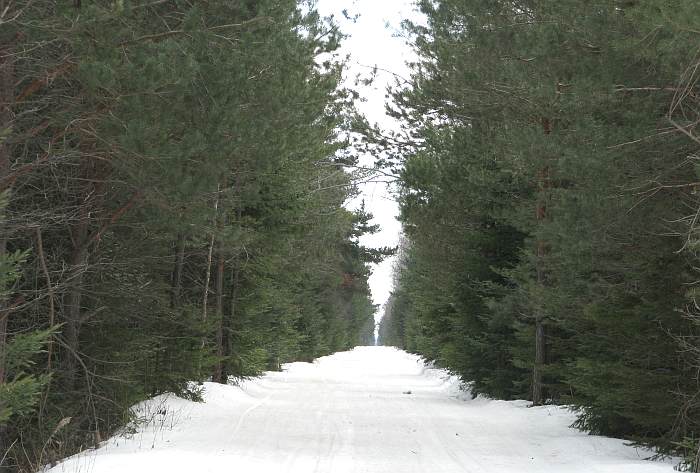 Groomed snowmobile trail leading from Mackinaw City to Cheboygan, 15 miles away.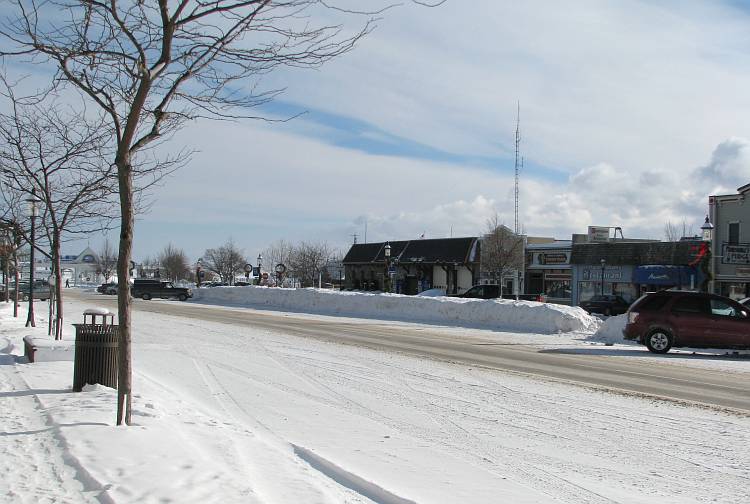 Central Avenue is closed to snowmobiles, but businesses can be easily accessed from the alleys behind them.
Looking for a place to stay in Mackinaw City in the winter? Most of the motels close, but a few stay open. For good customer service and nice rooms at a reasonable price, I recommend the Holiday Inn Express. Or treat yourself to something special and book a room at the Deer Head Lodge Bed & Breakfast.
Copyright 1997-2023 by Keith Stokes. These photos may not be reproduced without written permission.