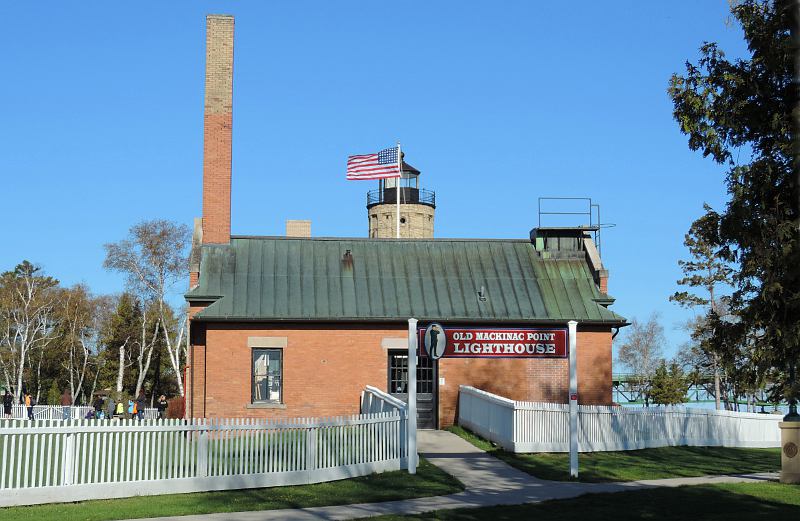 The second fog signal building (opened in 1907) service as a gift shop and admission building today.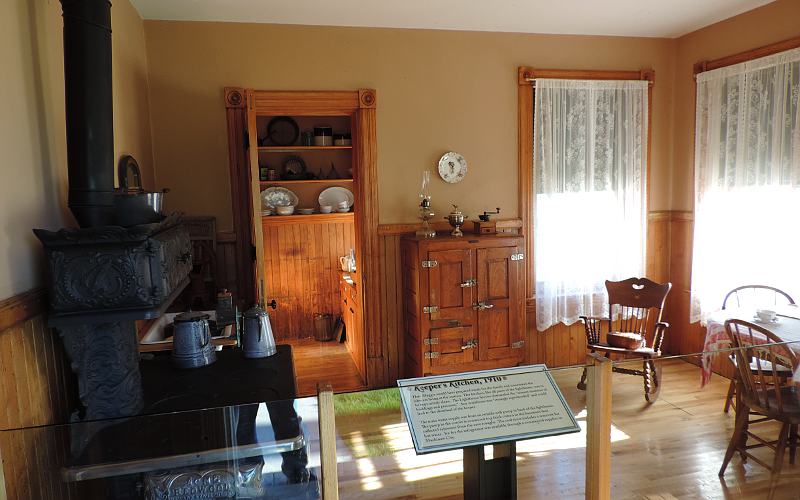 Lighthouse keeper's kitchen restored to the style of the 1910s.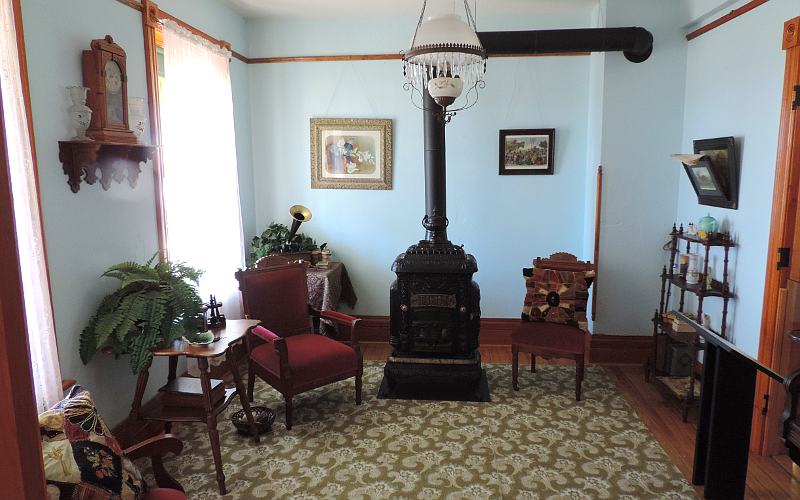 Lighthouse keepers quarters with period furniture.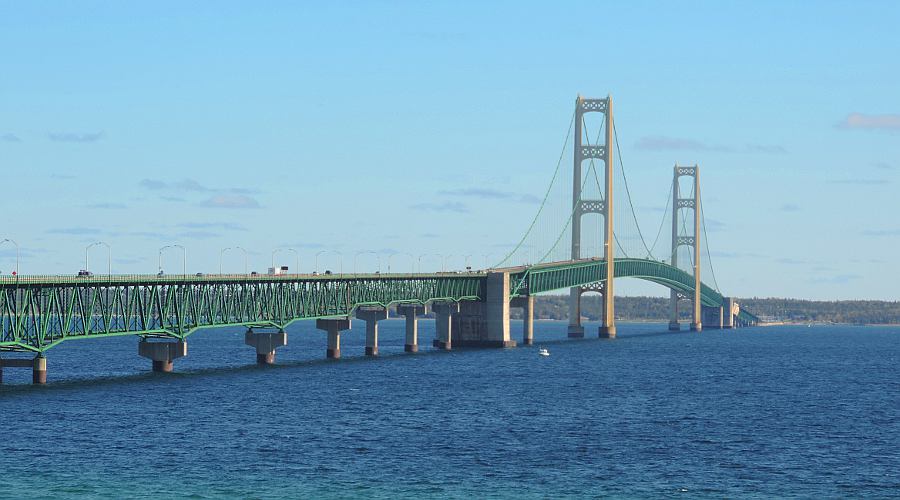 The Mackinac Bridge as seen from the lantern room at the top of the lighthouse tower.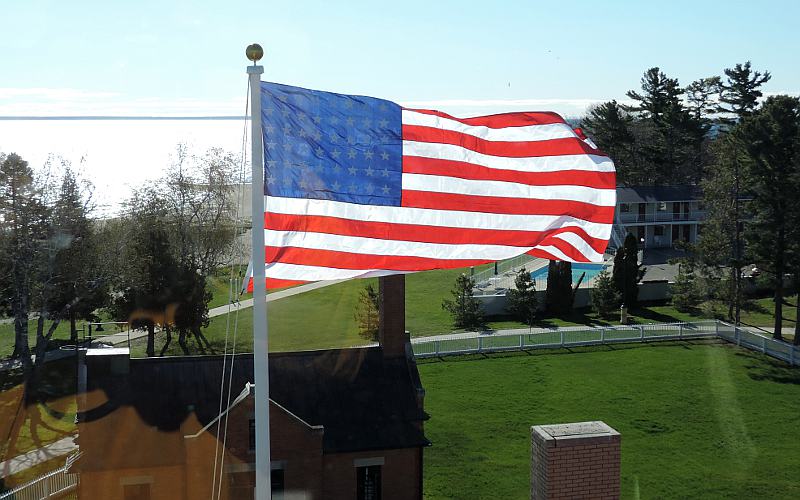 American flag, fog horn building and the Riviera Motel.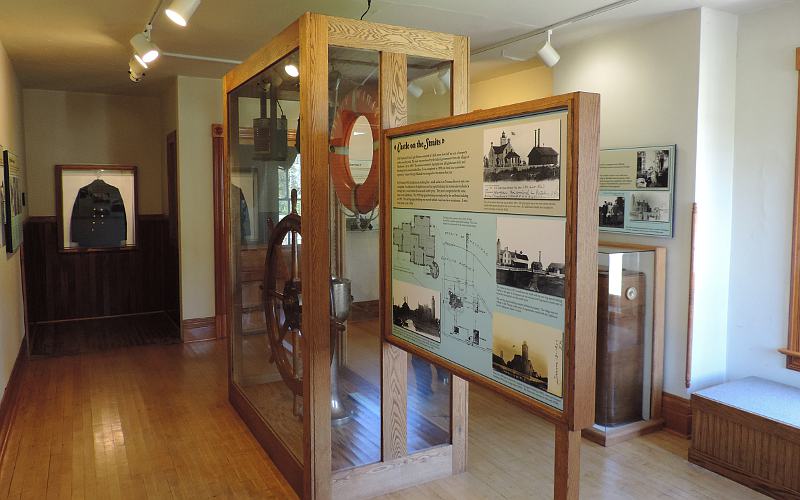 Rather than restore the assistant lighthouse keeper's quarters, that apartment houses a museum.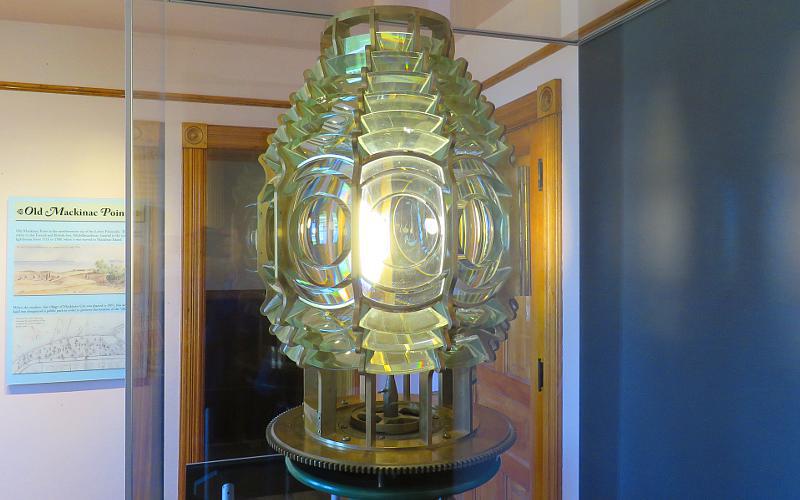 This 4th order Fresnel lens was one of at least three which served at Old Mackinac Point between 1892 and 1957.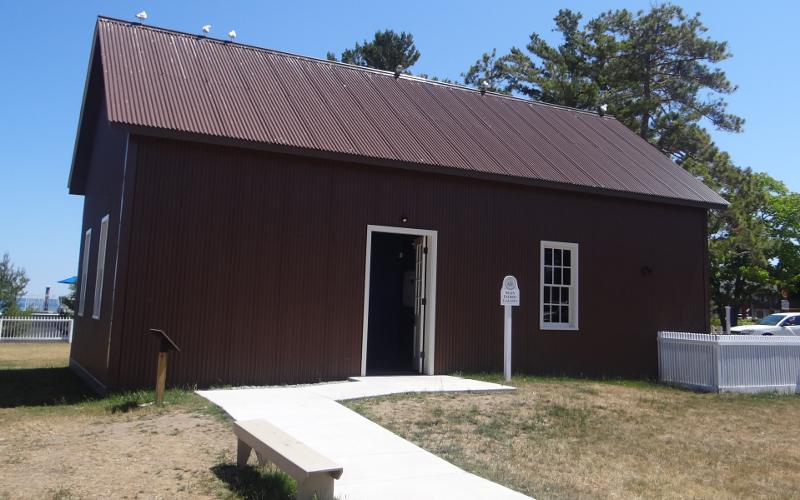 Straits of Mackinac Shipwreck Museum at Old Mackinac Point Light Station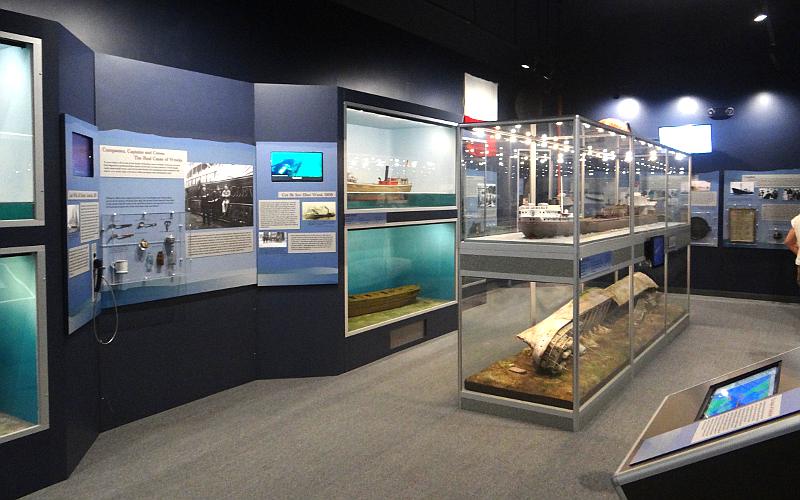 Allow an extra 30 minutes just for the Straits of Mackinac Shipwreck Museum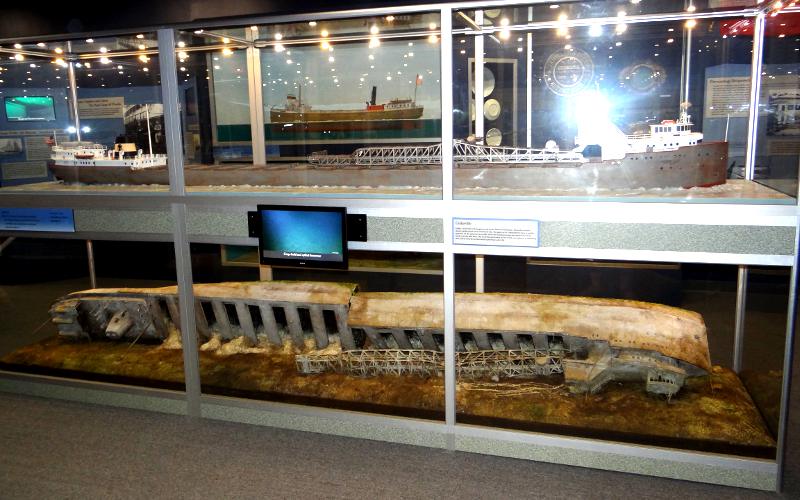 The 640' Cedarville, which was lost along with 10 of the crew members on May 7, 1965.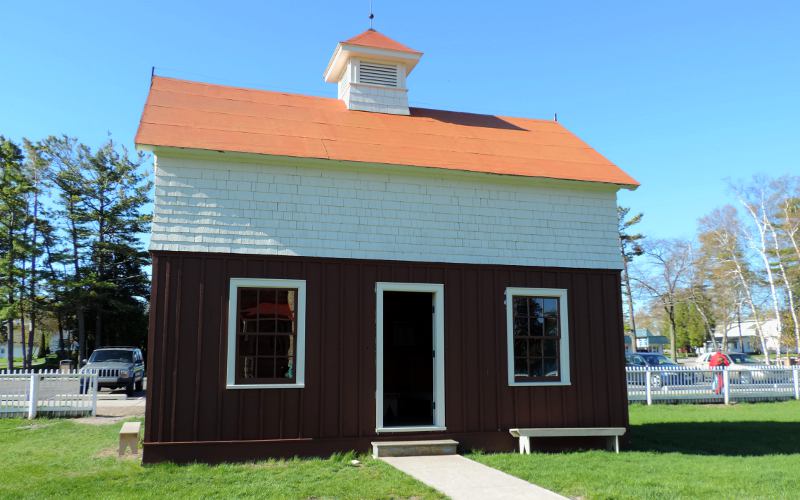 Original barn which had moved away and was moved back to Old Mackinac Point Lighthouse in 2006.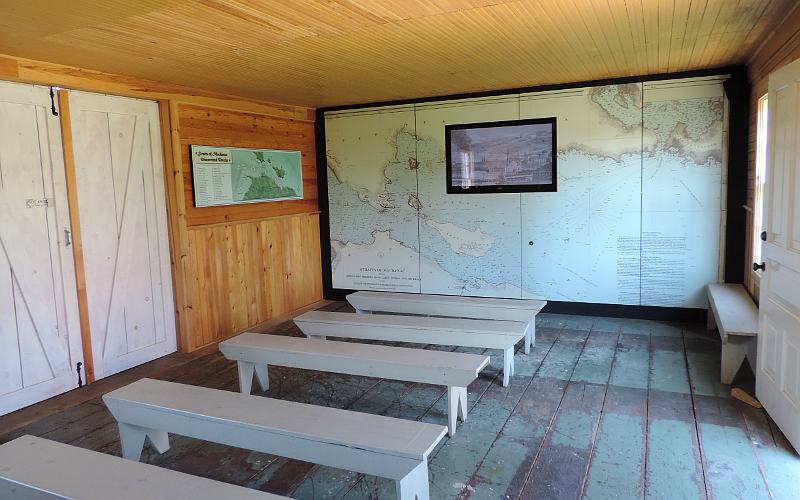 The 15 minute program Shipwrecks of the Straits plays continuously in the barn..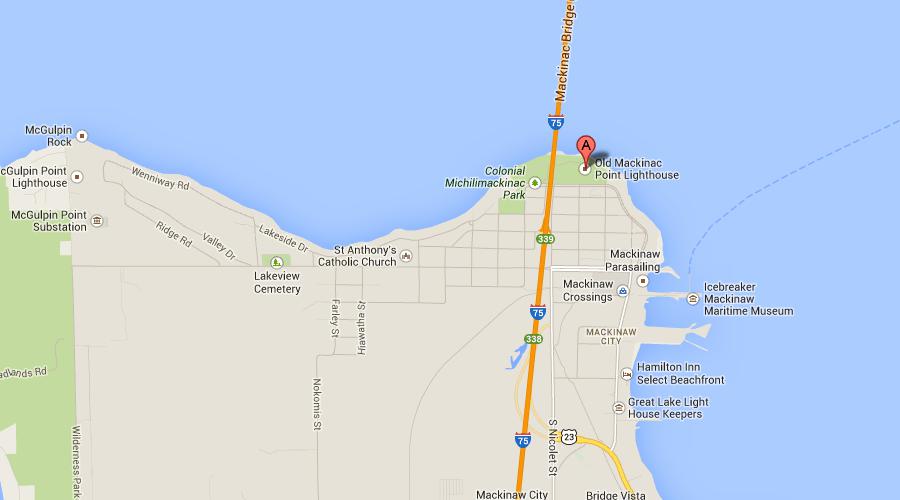 Map to the Old Mackinac Point Lighthouse