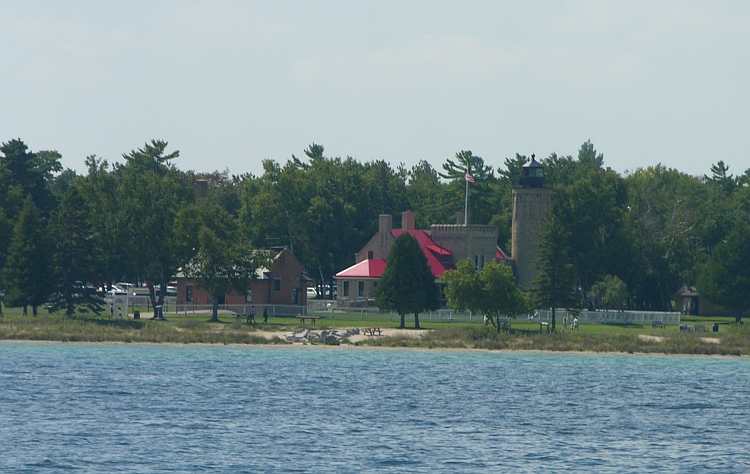 Old Mackinac Point Lighthouse (1892-1957)
Shepler's Mackinac Island Ferries offers lighthouse cruises several says a week during the summer. There are two different cruises. These photos were taken on the westbound lighthouse cruise.
The lighthouse cruises depart from the Mackinaw City dock, head west, pass Old Mackinac Point Lighthouse and stop briefly in the under the "Mighty Mac" (Mackinac Bridge), before continuing to Waugoshance Point and Lake Michigan during the 3 hour tour.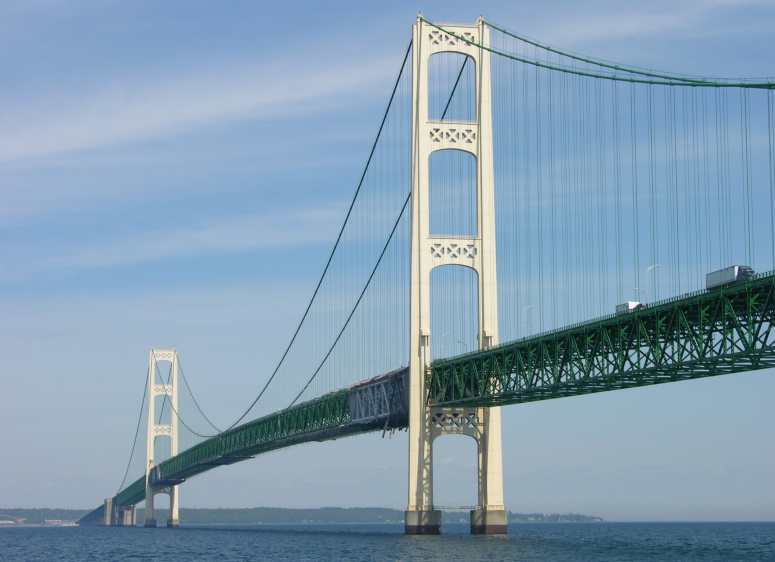 Mackinac Bridge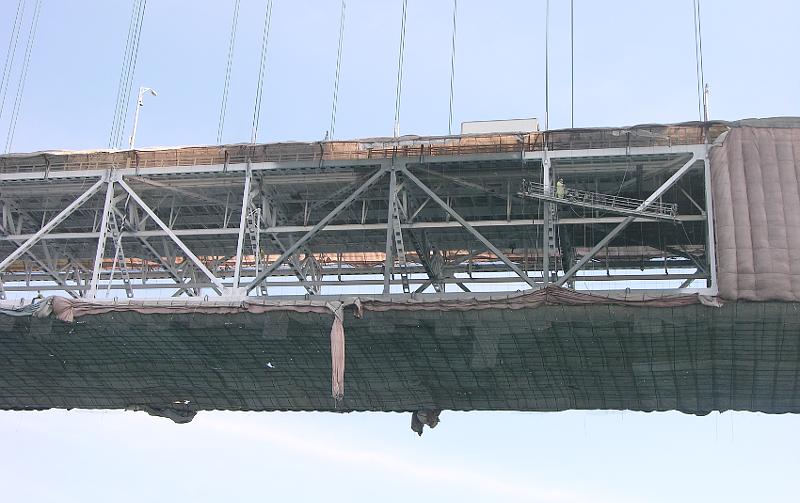 Tarps to catch lead based paint being sandblasted off the Mackinac Bridge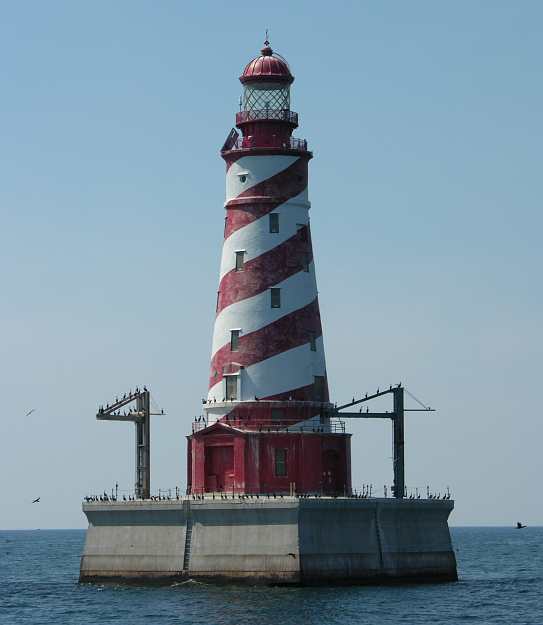 125 feet White Shoal Light (1910 - )
White Shoal Light was built in 1910 to replace a lightship that had marked the shoal since 1891. Lighthouse keepers were stationed on the light until 1976 when the light was automated. The Fog horn most have been hard on the lighthouse keepers in the small space.
White Shoal Light originally had a Second Order Fresnel lens, but that was replaced with a 12 volt solar powered 190 mm Tidelands Signal acrylic lens when the light was automated. The original lens is exhibited at the Great Lakes Shipwreck Museum on Whitefish point.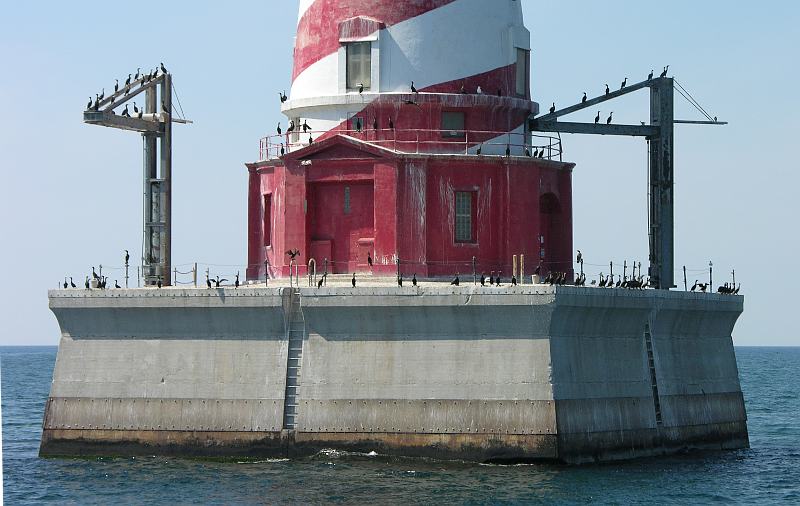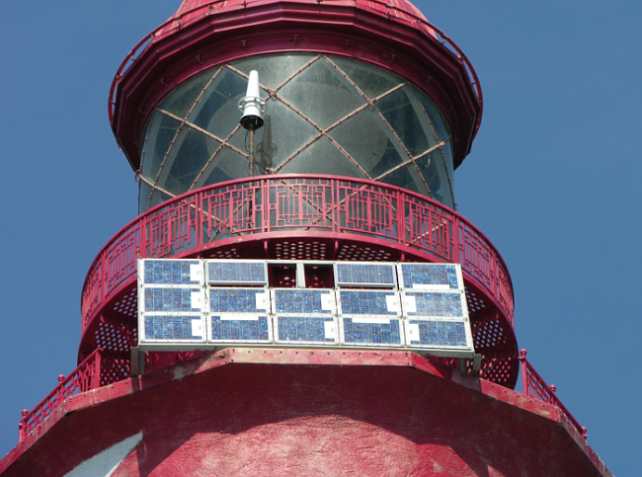 solar panels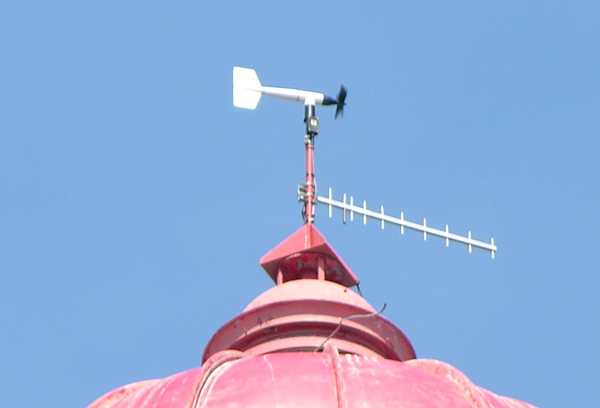 This new wind gage was added to the top of White Shoal Light to alert the
Mackinac Bridge Authority of sudden high winds approaching the bridge/

Copyright 2005-2018 by Keith Stokes