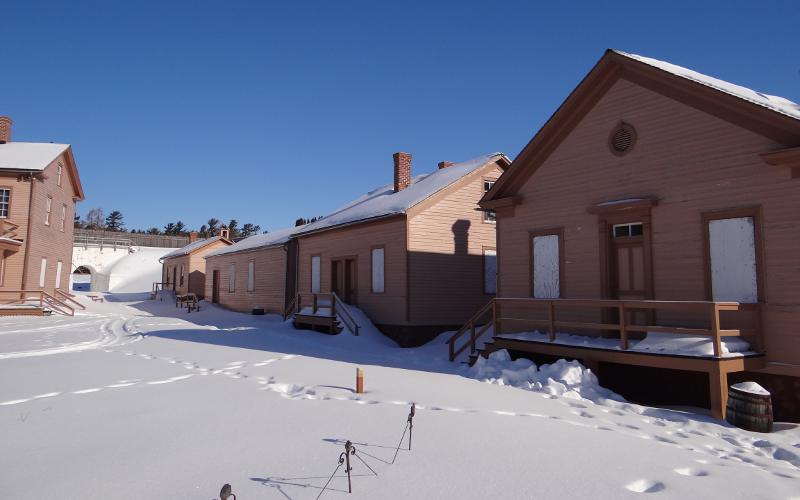 Post bath house (1889), quartermaster's storeroom (1867) post headquarters (1853), commissary (1878)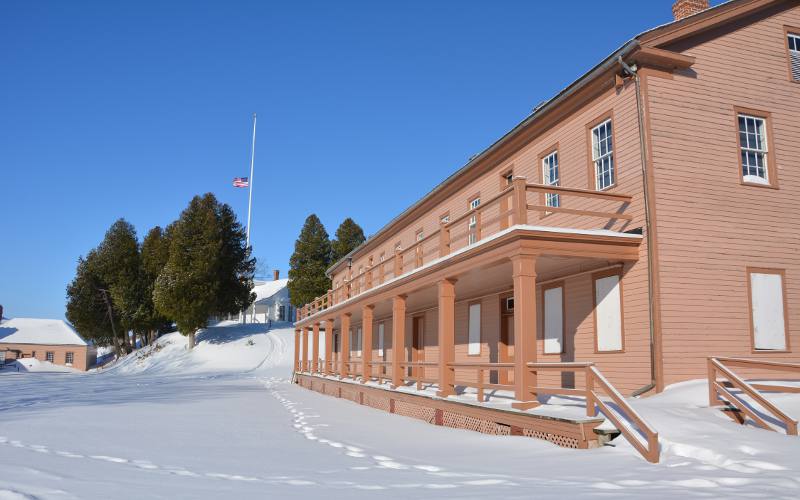 1859 Soldiers' Barracks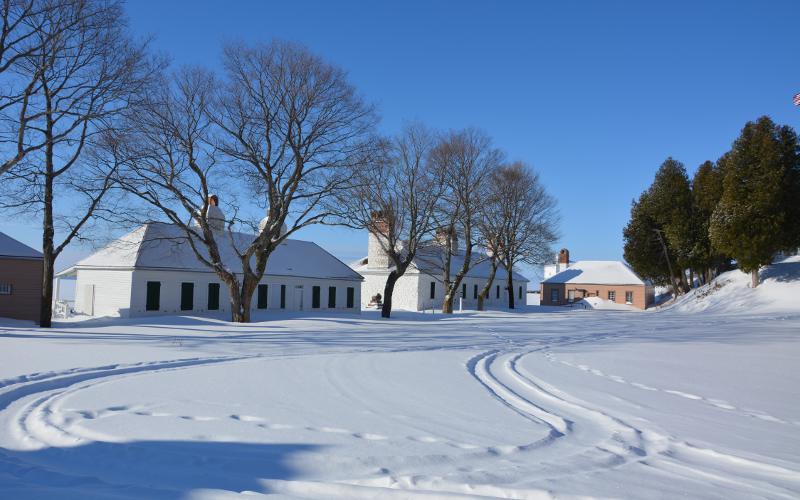 Officers' wooden quarters (1800), officers' stone quarters (1780)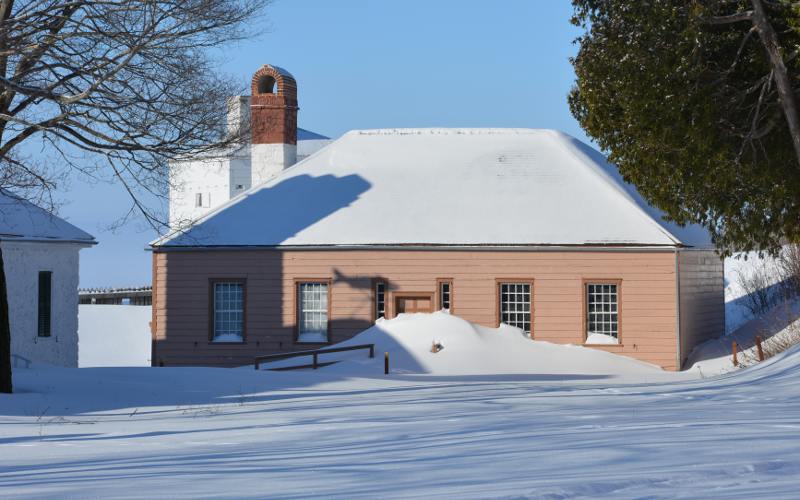 Fort Mackinac Hospital (1828)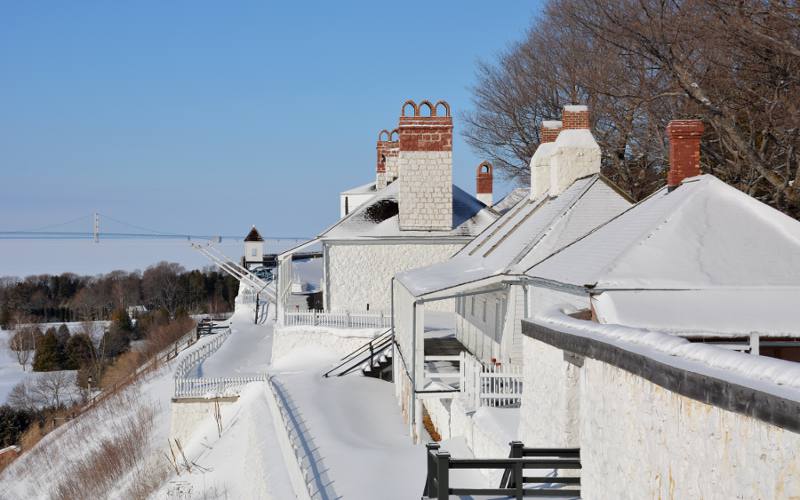 In summer the Fort Mackinac Tea Room occupies the patio of the Officer's Stone Quarters beneath the flag poles.
The Mackinac Bridge is in the distance.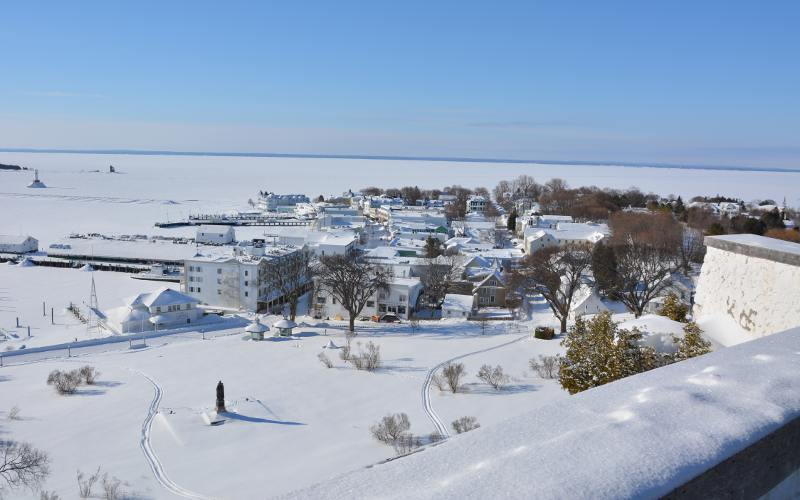 Downtown Mackinac Island with the Round Island Passage light in the distance. (Prints & cards of this photo)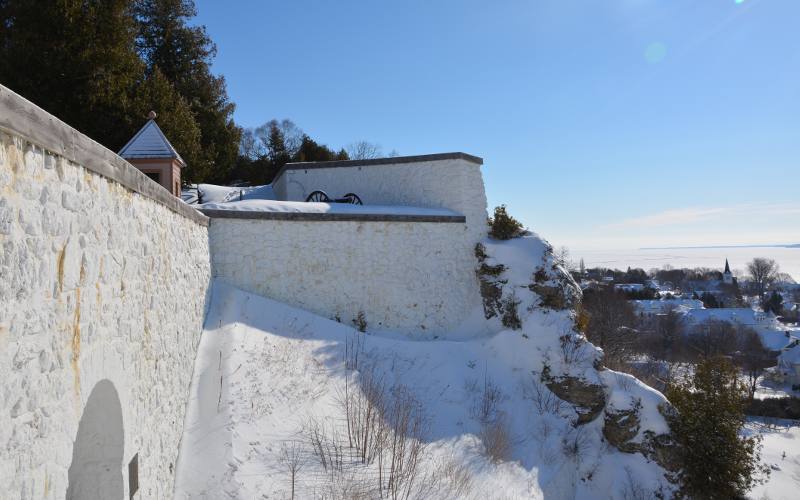 Fort Mackinac gun platform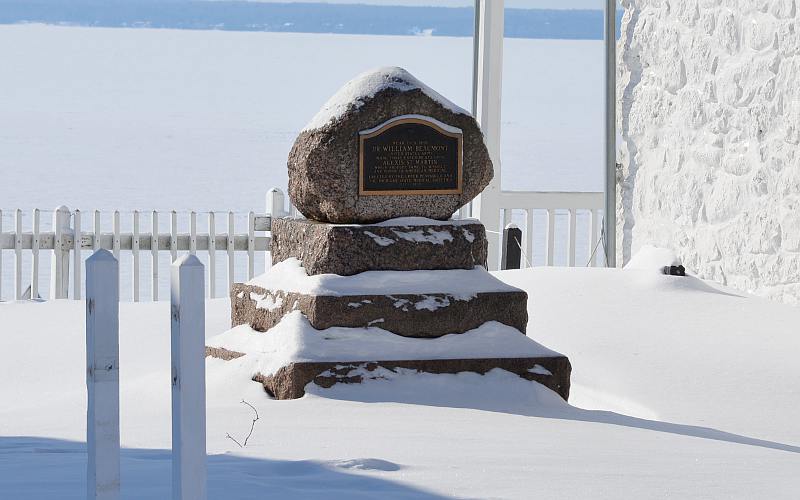 "Near this spot Dr. WIlliam Beaumont, United States Army, made those experiments upon Alexis St. Martin
which brought fame to himself and honor to American medicine. Erected by the Upper Peninsula and the Michigan
State Medical Societies July 10, 1900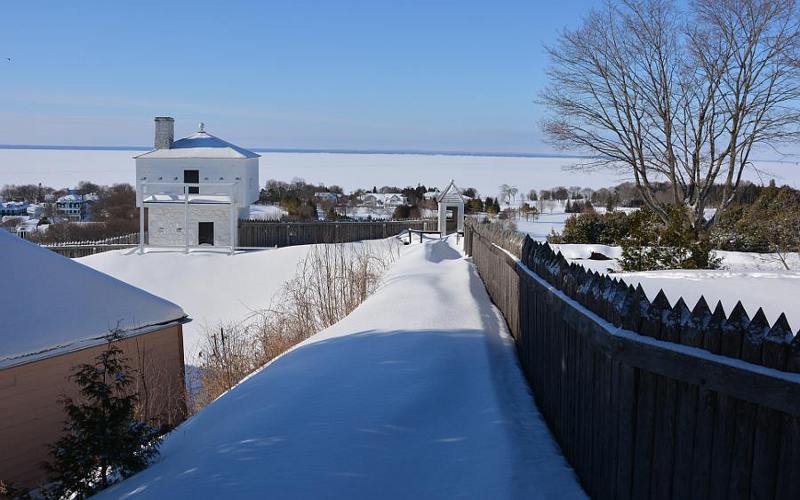 West blockhouse (1796) and snow drifts along the stockade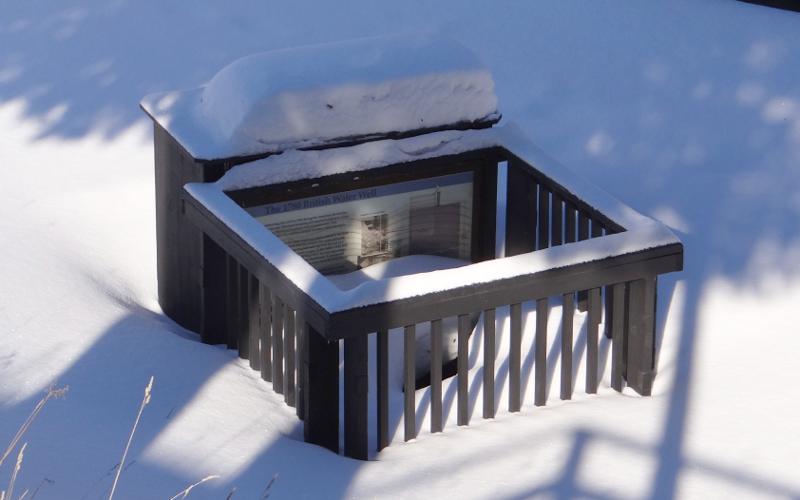 British soldiers dug this well around 1780. To reach water, they had to dig a 12 foot by 12 foot square hole
through more than 150 feet of solid limestone.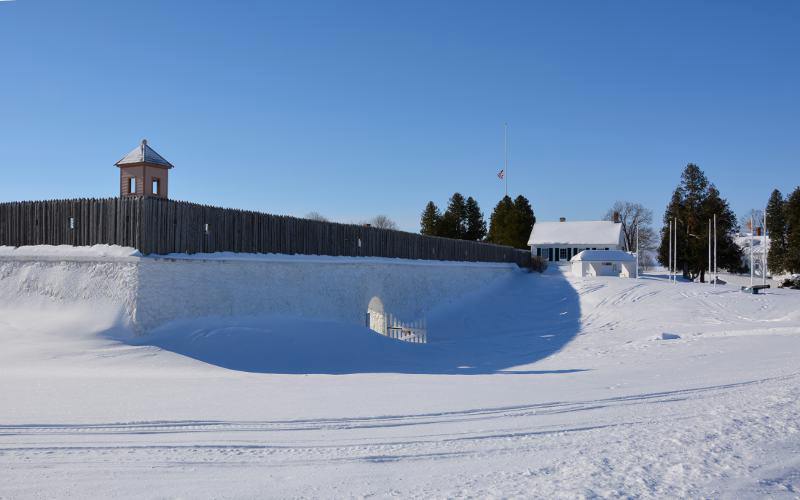 Stockade, post schoolhouse (1879) and the Avenue of Flags

Mackinac Island home Fort Michilimackinac Mackinac Island in winter