Keith Stokes'
2004 UK Trip
This day's trip will not mean much if you are unfamiliar with Clive Staples Lewis. A fellow of Magdalen (pronounced Maudlin) College and later a Chair at Cambridge, he was a friend of J. R. R. Tolkien (author of the Lord of the Rings). A reluctant convert to Christianity, Lewis became a very popular Christian essayist, writing still popular works such as "Surprised by Joy," "The Four Loves" and "The Screwtape Letters." He also read his essays on the BBC radio. His fiction writing included both science fiction and fantasy, of which he is best known for his allegorical children's series, the Chronicles of Narnia, which begins with "The Lion, The Witch and The Wardrobe." Lewis' relationship with the American writer, Joy Davidman, was dramatized in the play and movie "Shadowlands."

Day 4 Monday April 5
Getting up a little earlier, I checked email before heading out and taking the Circle Line to Paddington Station. After buying a ticket from a self service machine in the station, I took a train to Oxford, about an hour's ride.
From the station in Oxford, I walked to the downtown and did a bit of shopping (got some great, funny greeting cards!) before meeting Ron Brind in front of the Randolph Hotel. The Randolph Hotel is the location where Jack (C. S. Lewis) first met Helen Joy Davidman.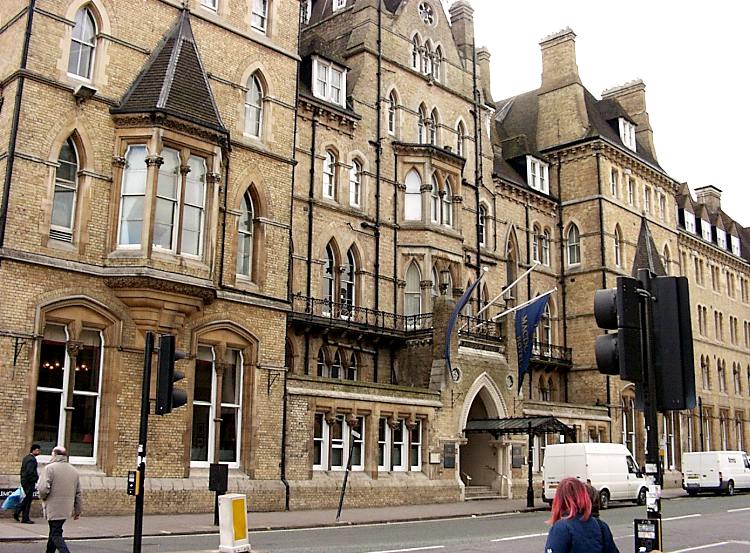 Randolph Hotel
Ron Brind grew up in Oxfordshire and played with Jack's stepson Douglas Gresham for several years. Ron has had several careers. 5 years ago he was a taxi driver and one day picked up a couple from the US that asked if he knew anything about C. S. Lewis - thus C. S. Lewis Tours were born. Ron has a crusade to see Jack become better known & recognized in his own hometown.
Ron says that the people that come to take the Lewis tours are mostly Americans that know much more about Jack than the people of Oxford. Ron conducted a poll in which he asked local people who C. S. Lewis was. 70% said that he wrote "Alice In Wonderland" (which was written by another Oxford resident under the pen name Lewis Carroll)
The tour includes driving past Magdalen College (where Jack taught), Magdalen Bridge (site of the famous May day celebrations), a stop at JRR Tolkien & Joy Davidman's homes, a drive past the hospital where Joy and Jack were married, and a couple of the pubs that Jack and his brother Warnie enjoyed and where young Dougie & Ron Brind would go to get beer for Jack.

Magdalen College from Magdalen Bridge - the C. S. Lewis tour van is parked
in front of the tower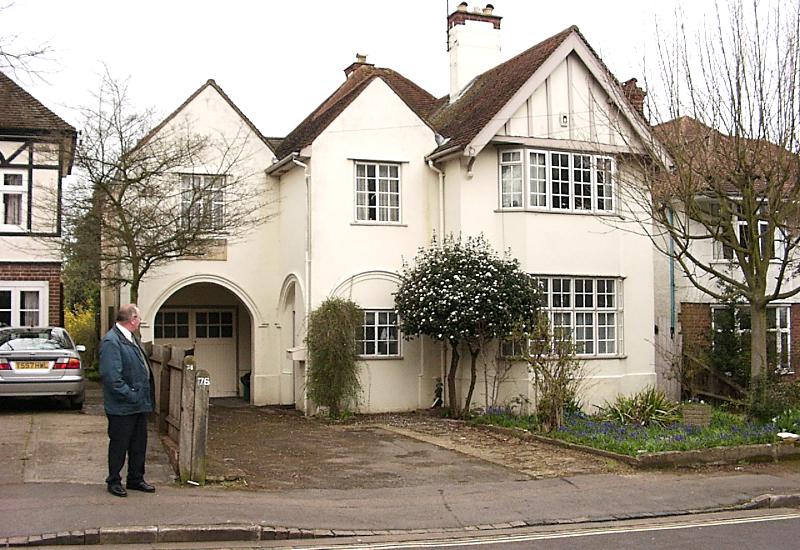 Home of J. R. R. Tolkien from 1953-1968 - Ron Brind on left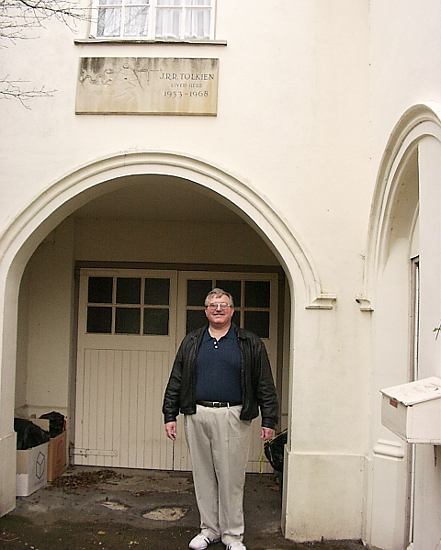 Me at Tolkien's home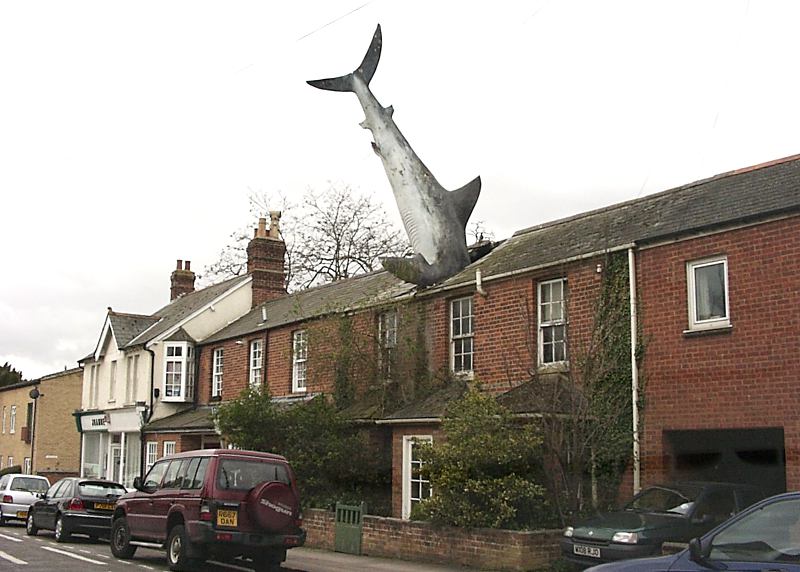 A private residence in the neighborhood

Home of Helen Joy Davidman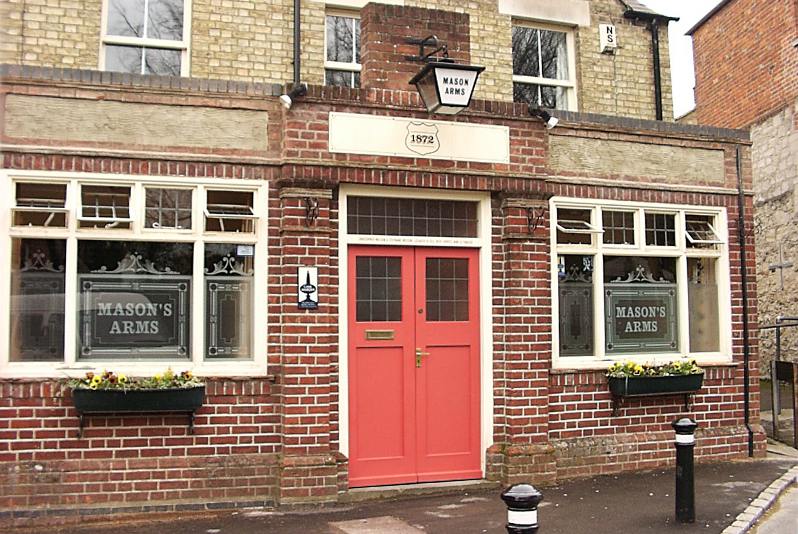 This pub is across from Holy Trinity Church in Headington Quarry.
Jack & Warnie would stop in here (perhaps that is why they
arrived a church early & left early). A woman saw me taking the photo
and said to wait, because she was going to fix up the front of the pub.
She turned out to have grown up with Ron Brind and Doug Gresham.

Day 1 - London Day 1 - London Day 3 - London Day 4 - Oxford
Day 5 - Sailsbury & Stonehenge Day 6 - London Day 7 - London & Blackpool
Day 8 - Blackpool Day 9 & 10 - Blackpool