Keith Stokes'
2004 UK Trip
Day 4 Monday April 5 (continued)
After lunch I walked through parts of the town I hadn't yet seen. I sneaked looks at the courtyards at a couple of the colleges. Oxford houses 45 colleges and their most interesting features are on their interiors, not the rather plain exteriors. I stopped in and had a "half" of hard apple cider the White Horse, the tiny pub that the Inspector Morse TV series made famous.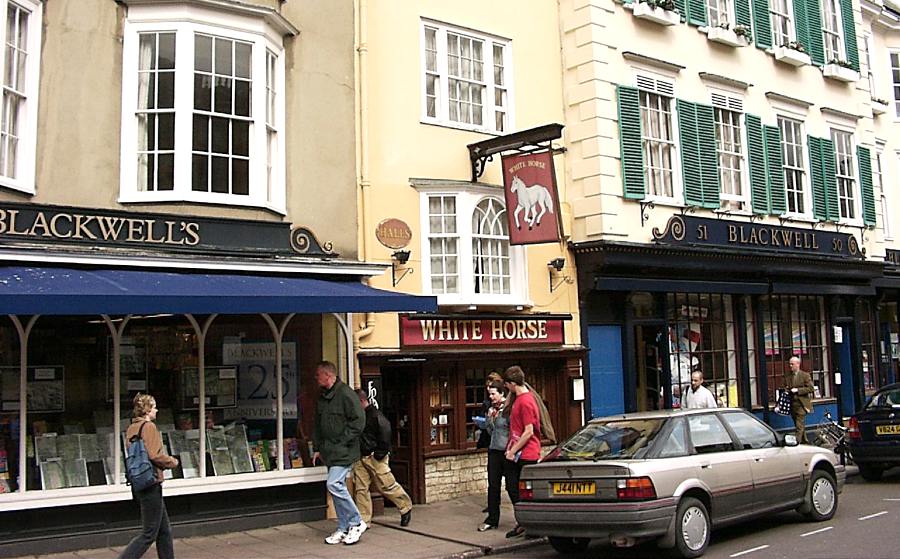 "Inspector Morse" would often stop at the White Horse for a drink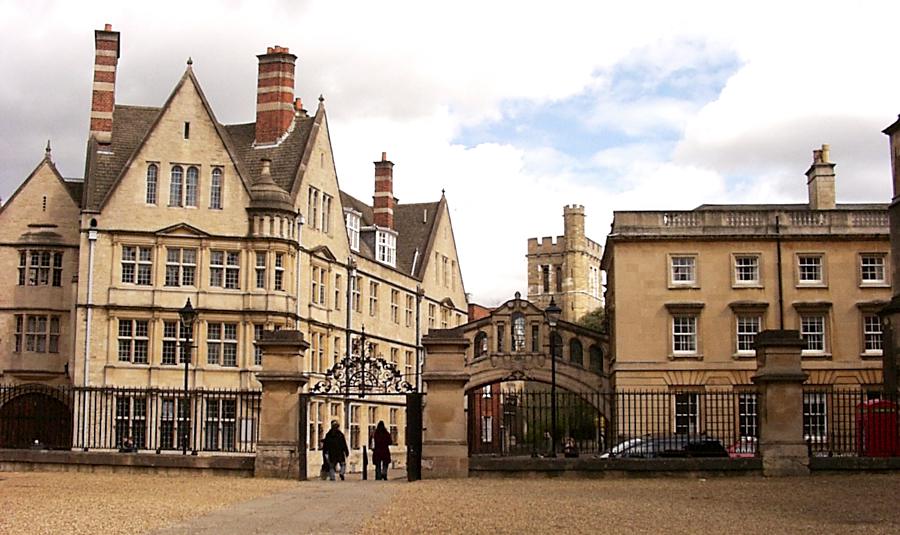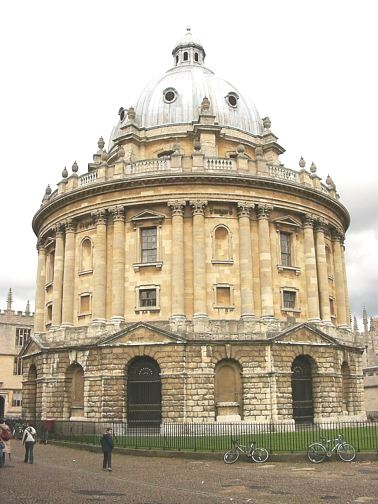 The Bodleian Library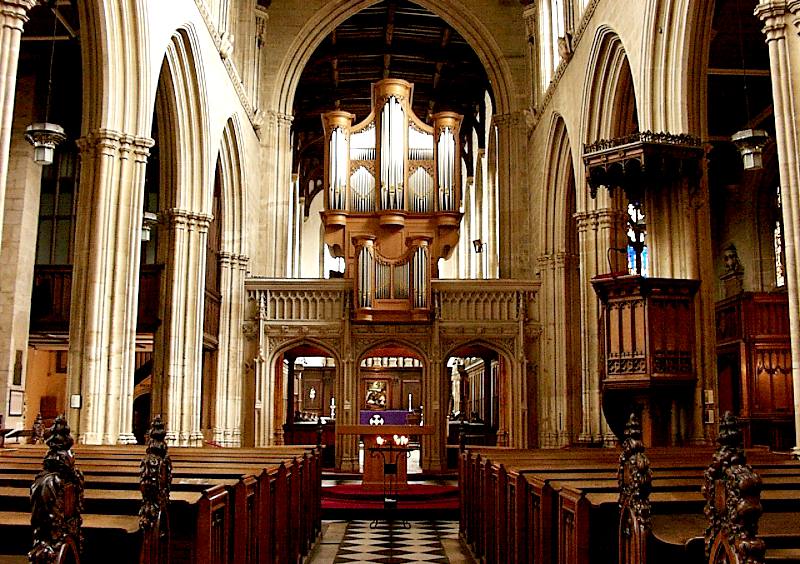 University Church of St Mary the Virgin the oldest parts of the present building date to 1280
Walking back to the train station, I was caught in a pretty heavy rain, but just put up my umbrella and trudged along.
Back in London, there was time to return to the hotel and change before heading to the Church of St. Martin-in-the-Fields for a candlelight Baroque concert by The Belmont Ensemble of London. My ticket turned out to be better than I paid for, which I appreciated since although the acoustics are good, there are poor site lines.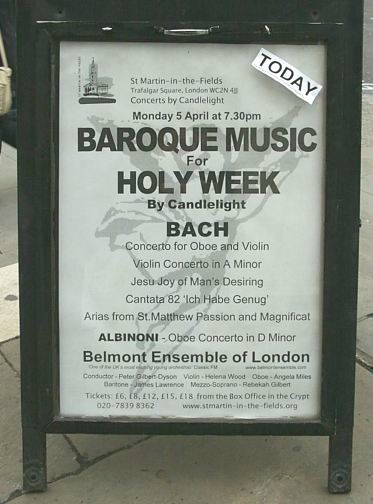 And I wanted to see. It turned out that 12 of the 13 musicians in the ensemble and all but 1 of the soloists were young, attractive women.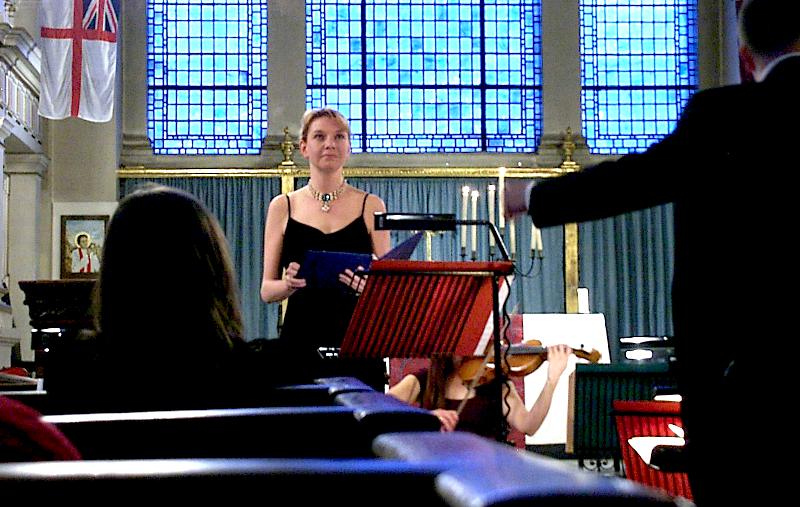 Mezzo Soprano - Rebekah Gilbert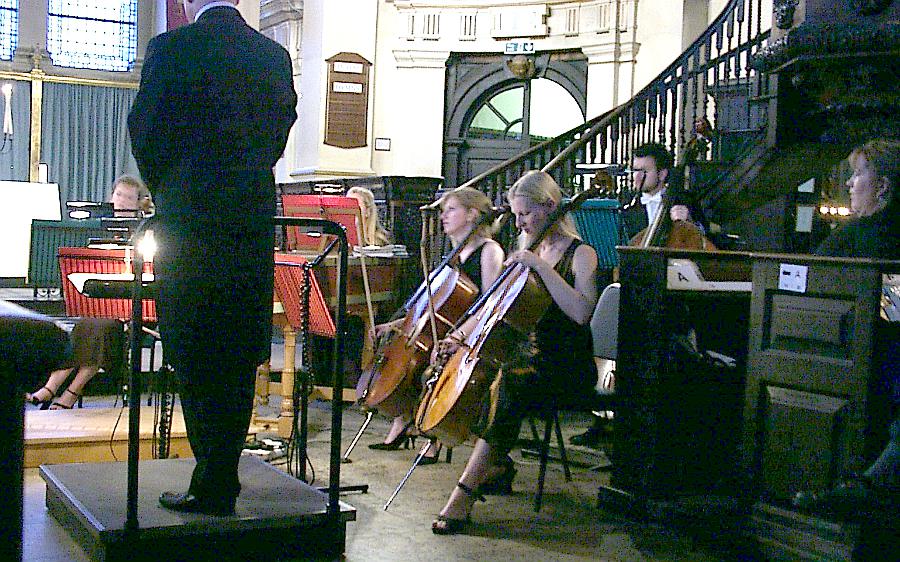 The Belmont Ensemble of London
The Baritone, James Lawrence, and oboe soloist, Angela Miles were particularly good and the violin soloist, Helena Wood, was spectacular to both hear and watch.
On the way back from the concert, I stopped at The Delhi Brasserie, just over the street from my hotel for a late supper. It was an excellent meal, one of the best of my trip, particularly the lamb.
Day 1 - London Day 1 - London Day 3 - London Day 4 - Oxford
Day 5 - Salisbury & Stonehenge Day 6 - London Day 7 - London & Blackpool
Day 8 - Blackpool Day 9 & 10 - Blackpool