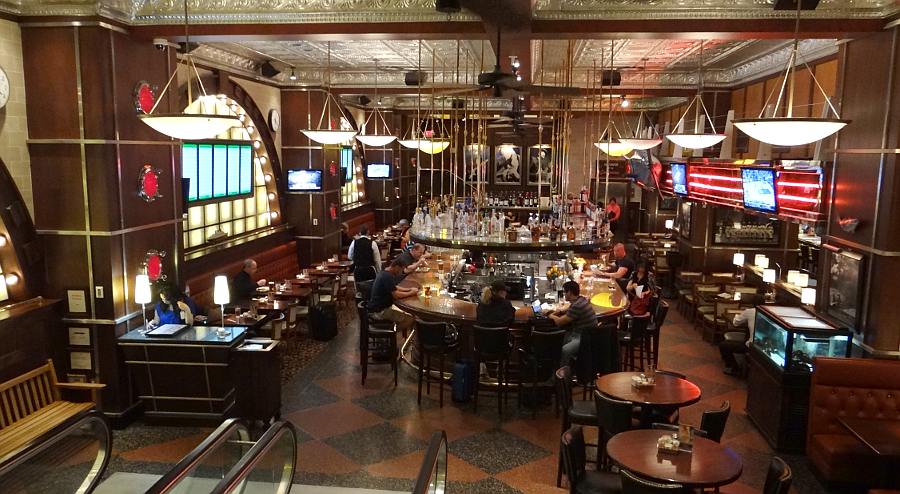 Pappadeaux Seafood Kitchen - Dallas Fort Worth Airport
Saturday ­ day 1
Between preparing for half of the interior of the house to be painted during our trip and preparing to be out of town for 10 days, we were late getting out of the house. It seemed as if many little things went against us and we got in the security line at the airport only about 35 minutes before our scheduled departure. We made it, but there was no chance for lunch, restroom breaks or anything else. We did luck out and we had one of the few empty seats on the plane next to us, We had a light lunch of jerky and nuts on the airplane.
We had a comfortable 3 hour layover in Dallas and found a very nice restaurant in Terminal A. A restaurant where we will eat again on future trips - Pappadeaux Seafood Kitchen. Pappadeaux is part of a small chain. The menu listed locations in 8 other cities. Pappadeaux is located down its own escalator and has a large attractive space. It does not feel like an airport restaurant.
Linda had fried catfish and shrimp with a large, loaded baked potato. It was $22.68 including a fairly large up charge for substituting the baked potato for fries. She thoroughly enjoyed her meal.
I had an $8.99 crawfish bisque and $15.99 fried oysters and French fries. Though the serving was large, I thought the bisque was a little pricey. Otherwise, the meal was reasonable for the nice restaurant they were served in. This bisque was salty and spicy. I didn't notice the heat so much while I was eating the bisque, but noticed it more after the fact. The servings of fried oysters and potatoes were quite generous. The oysters were very good, the fries were about as good as you can get from frozen.
This good meal was a nicer start to our vacation.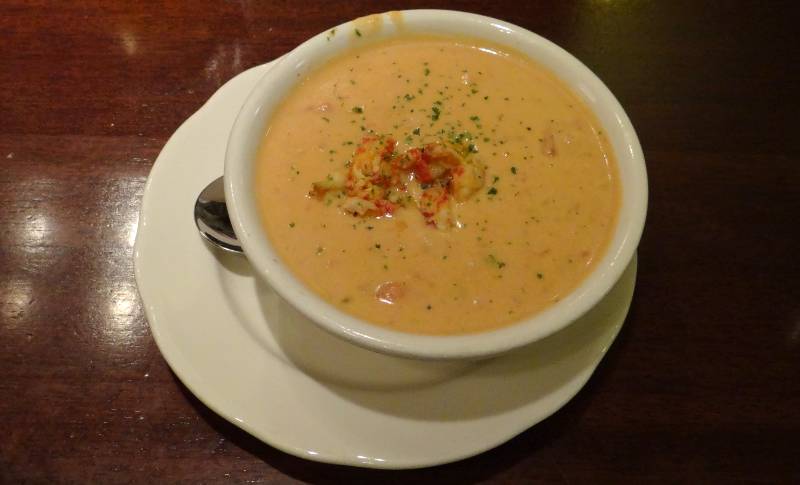 crawfish bisque

fried oysters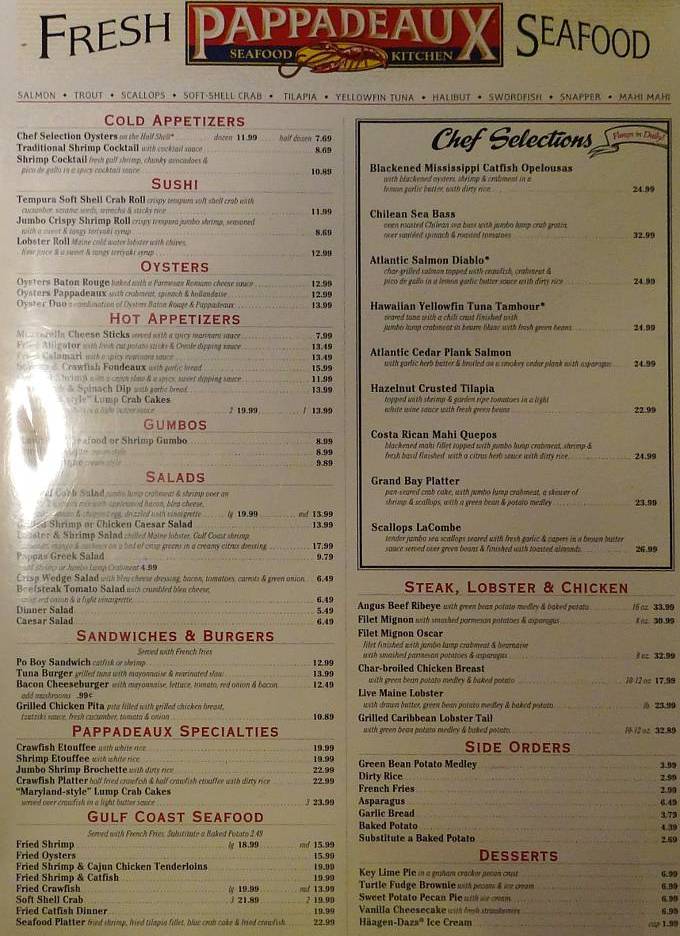 Click on Pappadeaux restaurant menu for a larger image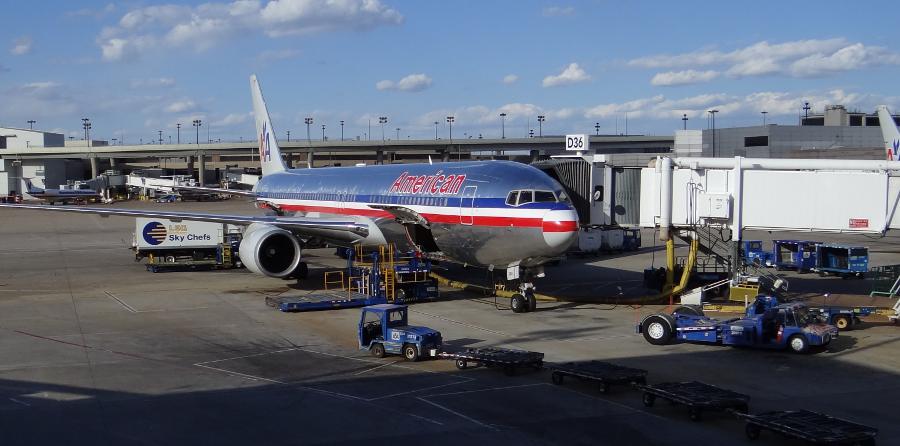 American Airlines 767, flight 36 to Madrid