Traveling to Milan from Verona

March 2012 trip to Madrid, Venice, Verona, Milan and Paris.

Milan: Duomo, Cathedral Roof, Galleria & Castle, Al Conte Ugolino,
Last Supper Tour, Art Café, National Museum, Il Bar


Our Frecciabianca train pulling into the Verona train station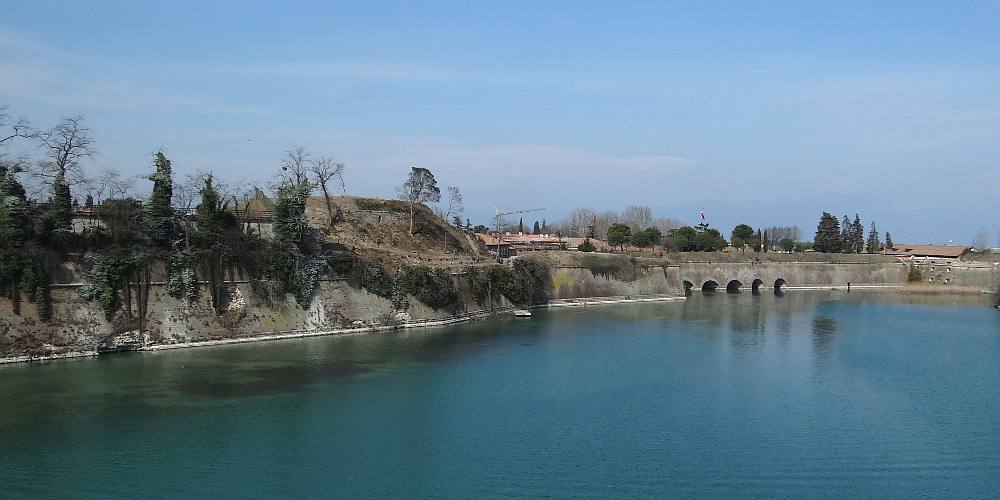 Mincio River near Peschiera Del Garda
Saturday continued
The train to Milan from Verona took about a hour and 20 minutes. We had the same position at the end of the car as the previous day, but this time we were facing the way the train was moving and I had a good time taking photographs along the way.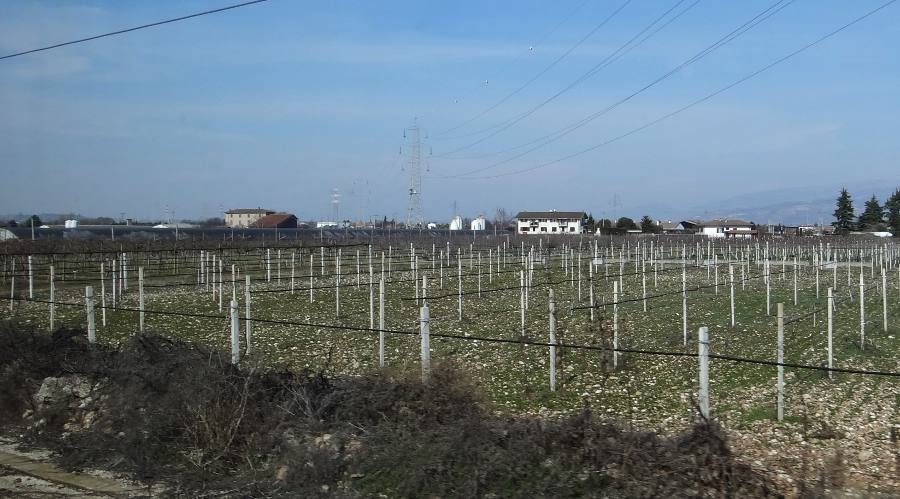 Grape arbors just west of Verona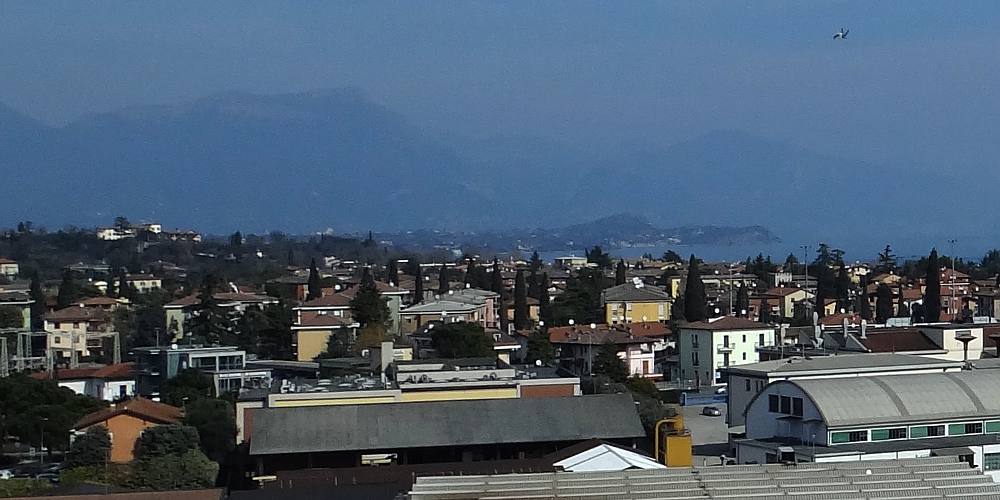 Desenzano del Garda with Lake Garda and the Alps in the distance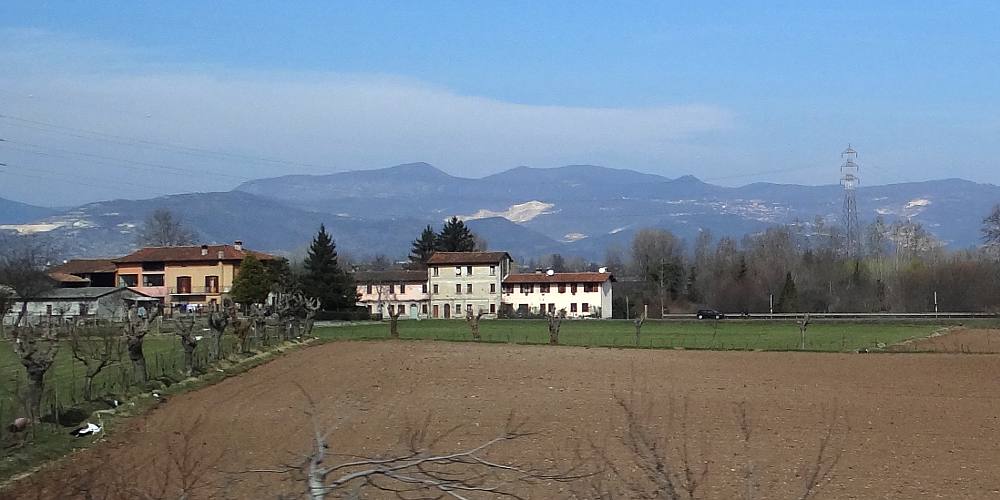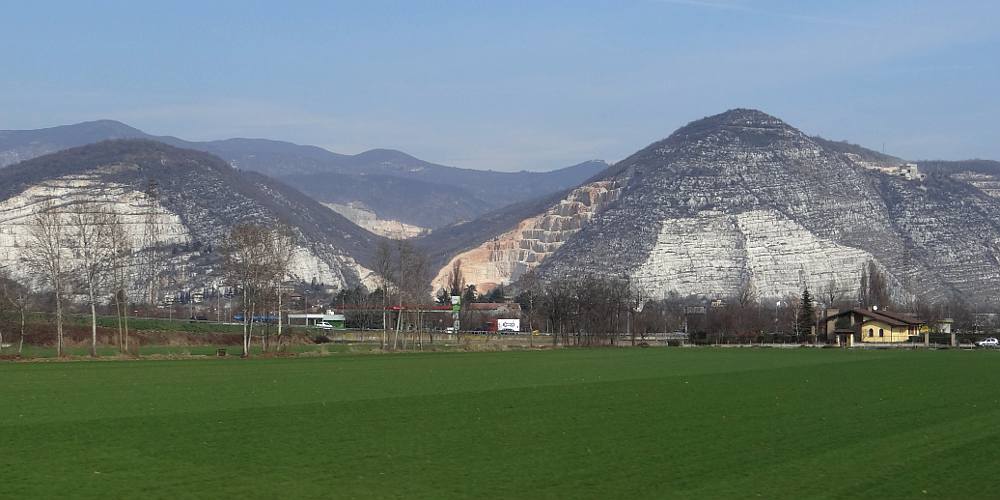 Botticino marble quarry near Rezzato, Italy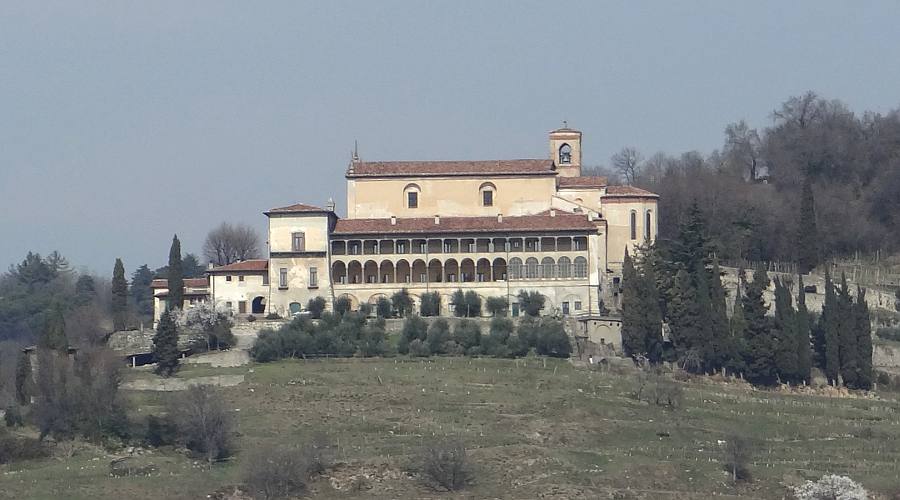 At Milan Central Train Station, we walked outside and into the adjacent subway station where we purchased the Milano Card - a tourist card valid for discounts at some attractions & restaurants and 48 hours free public transport in Milan. The discounts didn't work out very well and we would have been better off with just the 48 hour transit card. The discounts were small and sometimes difficult to claim.
We found the Metro (subway) easy to use and took the yellow line to the Affori Centro stop, which opened just last year. The map I had printed from Google had the stop in the wrong location, but we quickly figured out it was wrong, reversed directions and found that the Acca Palace was a short distance in the other direction.
Acca Palace continued the pattern of having nicer hotel rooms at each hotel we had visited during the trip. This hotel room would have been good sized by North American standards and was the roomiest room that I have ever had in Europe. The staff were also very helpful.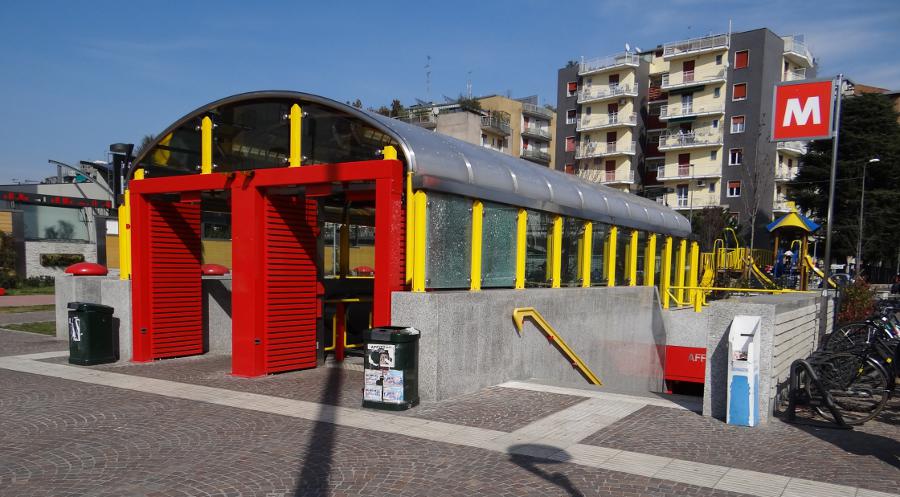 Affori Centro Metro stop opened in March of 2011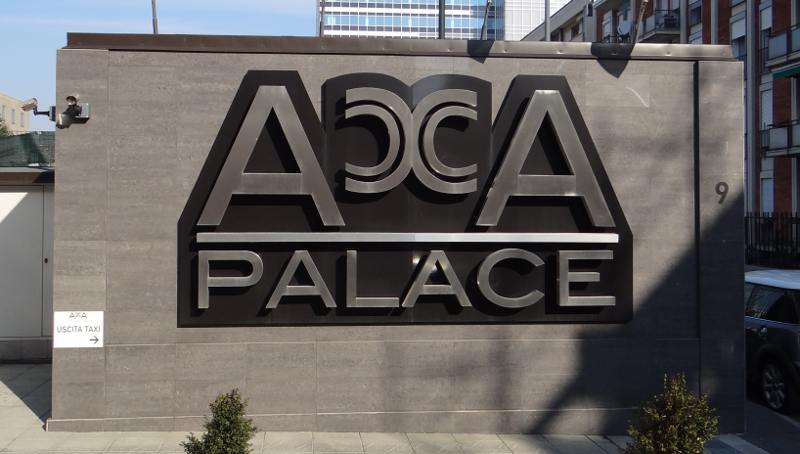 Acca Palace was less than 100 yards from the Affori Centro Metro stop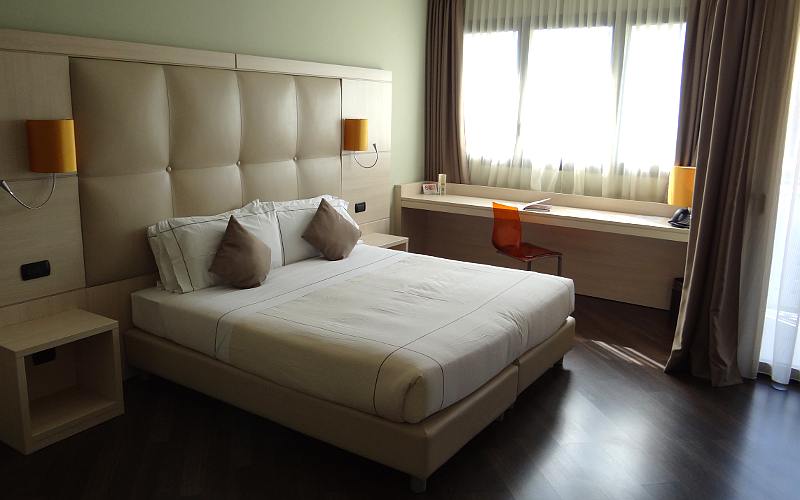 Our room at the Acca Palace hotel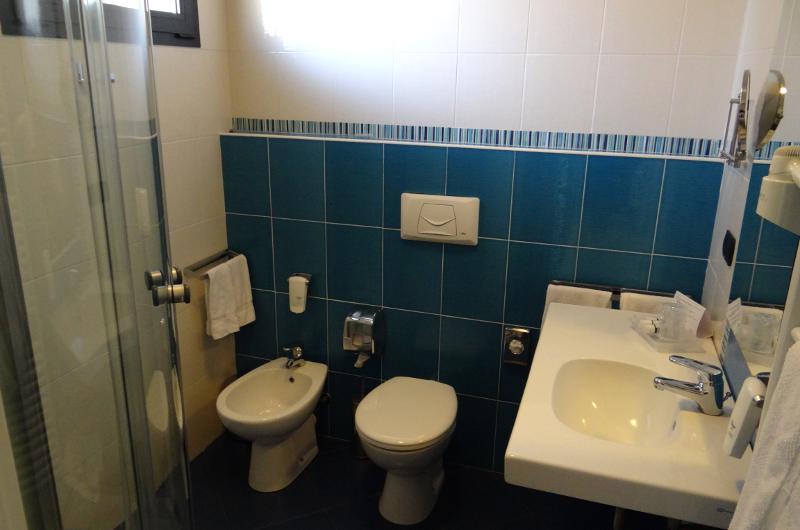 Even with this large bathroom, the shower stall at the left was tiny